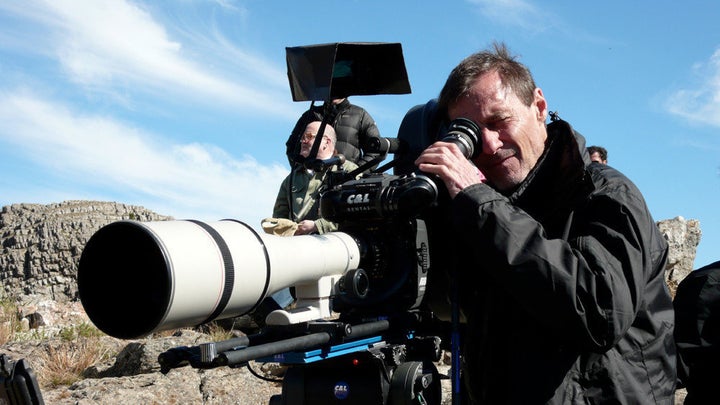 Filmmaker Emily Carmichael debuted her delightfully inventive fantasy-comedy short film The Hunter and the Swan Discuss Their Meeting at Sundance this year. The creator of a slew of genre-mashing shorts, including the animated retro-video-game Ledo and lx series, Carmichael is a New York native now based in Brooklyn, a graduate of Harvard, and holds an MFA in filmmaking from NYU. We talked with the rising star about her attraction to sci-fi, her advice about Sundance, and her celebrity encounter with a cast member of The West Wing.
What was the best part about being a first-time filmmaker at Sundance this January?
Sundance is kind of like Burning Man -- a temporary, annually reconvening mini-society forged around extreme climate conditions and substance abuse. In the case of Sundance, the substances are Kobe beef sliders and Stella. (At SXSW the weather is mild but the sliders are far more intense.) I actually had some prior experience with Sundance, since in 2009 and 2010 the Ledo and Ix movies were at Slamdance, which is in Park City at the same time. So by the time I was there this year I was familiar with the party circuit and running into a lot of familiar people, including this one guy I think is named Rob who has been literally at every festival I have ever attended.
But it WAS my first time at the Sundance director's brunch, a several-hundred-person extravaganza where Robert Redford says fierce things about the close-mindedness of the studio system and the undesirability of the hype that's developed around the festival. I was impressed by his honesty -- he described independent filmmaking as pretty much a constant uphill battle and avoided any kind of "you've arrived now" sentiment.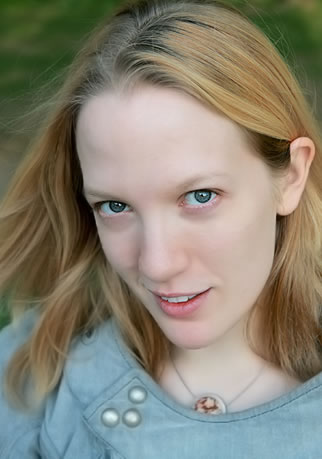 Did you have any celebrity run-ins (that you can tell us about)?
I was talking to someone at a party and at some point I started thinking "I know this man SO WELL from something with which I'm INCREDIBLY FAMILIAR, but I can't think of it right now, because of all the sliders and Stella," so finally I asked him and he was like, "Have you ever seen the show The West Wing?
HE WAS TOBY. (I mean he was Richard Shiff, but) HE WAS TOBY FROM WEST WING. This is actually the first celebrity encounter to impress my aunt, which I was pretty stoked about.
You must have applied to Sundance before. What advice do you have for other filmmakers about the application process?
The first year I applied, I submitted three films. I didn't get in, and didn't think much more about it, but some programmers got in touch with me months later and invited me to submit to other festivals, which worked out great. I got to meet Barry Mendel at Cinevegas; he's a producer I really admire -- that actually still stands out in my mind as a great festival encounter. So good things can happen, even if your film doesn't play at the Sundance that year.
Can you tell us a little about your next film, tentatively titled Arrow?
Arrow is a science-fiction adventure that cuts back and forth between the characters saving the world and struggling to negotiate everyday life afterward. Three years ago, in a madcap alternate-reality Brooklyn, a daring but jaded criminal and his stoic first mate learned to care again by protecting an otherworldly young woman from the various factions seeking to exploit her strange powers. But now it's three years later, and all of them need jobs.
So the world-saving parts of the story are fun, fully-realized sci-fi, and the everyday-life-negotiating is a character-driven indie comedy that turns the sci-fi archetypes inside out. The film is designed to use each mode of storytelling to enrich the other, flashing back and forth between them for maximum comedic and dramatic effect.
In The Hunter and the Swan, you put a magical shapeshifter and a fablelike hunter at a dinner table with a couple of hipsters. In the Ledo and Ix series, you ask what would happen if video game characters began to question why they have to do all these inane quests, and whether that's what they really want to do with their lives. And in Arrow, you're talking about combining a sci-fi adventure film with a relationship-driven indie comedy. Why all this mashing of elements and genres?
I think combining genres is really exciting! It raises exponentially the story elements at your disposal. Genres give us a wealth of character archetypes and worlds and themes to play with, but they can also be a little confining. They predetermine outcomes to a large degree. For me, the moment of realizing you can switch from one to the other is electric. It's been fun to experience that moment of reveal in The Hunter and the Swan with different audiences at different film festivals.
With Arrow, I want to make a movie for people who have a nostalgic connection to science-fiction. For lots of us, Voltron or Labyrinth or Star Wars on VHS was the first place we learned about love or formed our ideas about justice and beauty. Those tropes have lots of nostalgic importance, but we still want to engage in grown-up issues in a real way. In fact, we just may have some grown-up issues from watching so much adventure fiction as children!
Related
Popular in the Community