 Sundance is always a whirlwind. In years past, I've gone as a newly minted documentary filmmaker or simply a casual observer of films. This year, I had the opportunity to go to Sundance with new start-up called, Rally.org. We were there to Rally for films and causes that matter (see "Rallying at Sundance" for more on this topic).
As a woman in an industry that is dominated by men, I was delighted to see that for the first time ever, women made half of the 16 U.S. competition dramas at Sundance. Women produced, directed, wrote and starred in some of the most powerful films at the festival.
One of the most memorable documentary films that I saw was Running From Crazy. Academy Award winning Director, Barbara Koppel, offers a beautiful and intimate portrait of the tumultuous lives of the legendary writer Ernest Hemingway's extended family. In the film, Mariel Hemingway, Ernest's granddaughter, explores her family's disturbing history of mental illness and suicide. Ultimately, seven members of Hemingway's family died by taking their own lives, including Ernest, and Mariel Hemingway's older sister, Margaux.
Mariel opens up about how she was finally able to put her own depression and suicidal thoughts behind her. During the Q&A following the film premiere, Koppel said, "Mariel is a dream for a documentarian, because when you sit at the table and talk to her, everything comes out, because she has a higher purpose for it. She really wants to shed light on suicide and mental illness." Mariel added, "Sometimes I'm running with crazy, but now it's a different kind of crazy. There's fun in my life and I'm joyful. But there was a time when I really was not. I've spent almost my entire life, probably 40 years of really trying to not be something that I came from."
As a filmmaker who made a film about my own grandfather, California State of Mind - The Legacy of Pat Brown, I couldn't help but feel extreme gratitude for all the effort that went into this brutally honest, beautiful and insightful film. I know how hard it is to share the triumphs and shortcomings of your own family in a film.
The feature film Two Mothers was based on a book written at age 85 by Doris Lessing, who said she was inspired by a true story. The subject matter of Two Mothers will startle most people because it is about two best friends:Naomi Watts as Lil and Robin Wright's Roz, who fall passionately in love with each other's 20 year-old-sons. I was hesitant to see the film, since I have a 20-year-old son, but I'm grateful that I did because it was very powerful, exquisitely directed and beautifully filmed on the coast of Australia.
Naomi Watts said in an interview, "It's not as traditional and conventional as we read about in the classics. It knows no shape. It comes as it comes. That's what I loved about it." Director Anne Fontaine said, "We can't judge them because to judge is to be only secure. I think the story goes very deeply inside love -- forbidden love, but love. And it's not really forbidden. It's almost forbidden. Any person can have something like that."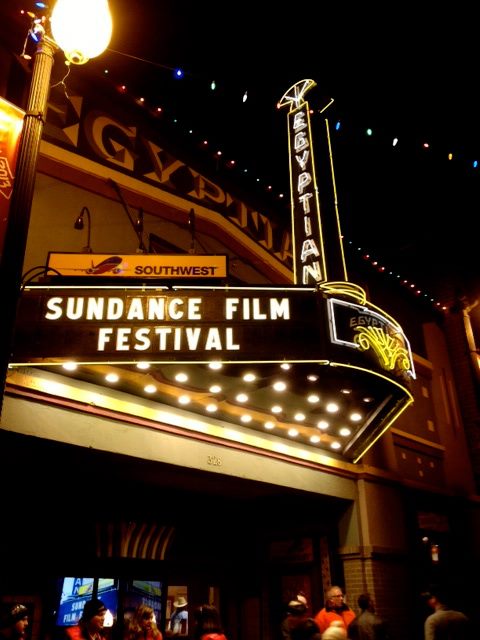 Jake Gyllenhaal was at the premiere of Very Good Girls to support his mother, Naomi Foner Gyllenhaal in her directorial debut. Very Good Girls features fantastic performances by Dakota Fanning and Elizabeth Olson, whose characters are two high school seniors who want to lose their virginity before going off to college, but unfortunately fall in love with the same guy.
When asked why women don't make as many movies as men, Naomi Foner replied, "It was because I thought I needed to know more than I actually needed to know... What you need to have is a vision. And so I think we edit ourselves out of it. It's fear. It's just as simple as that."
Another provocative film, by the talented female director, Jill Soloway, was, Afternoon Delight, starring Kathryn Hahn, Juno Temple and Jane Lynch about a married, stay-at-home mom who becomes so bored and disenchanted with her life that she decides to let a stripper move in with her family, thinking that she can save the stripper from her degrading profession. Congratulations to Director Jill Soloway, who won the U.S. Dramatic Directing Award for this film. San Francisco talent, Jen Chaiken, Produced Afternoon Delight, as well as the brilliant documentary, Inequality for All.
I was delighted to see how Rock & Roll was celebrated at Sundance 2013 with Director, Alison Ellwood's The History of the Eagles - Part 1 that will be airing on Showtime on February 15th, along with Part II airing on Feb. 16th. The history of the Eagles is a mesmerizing look at Rock & Roll history. During the Q&A following the film, Don Henley said, the worst part about making the film is that "I have teenage kids and now how can I possibly discipline them after they see everything that the Eagles did!"
The opening night documentary film at Sundance was Twenty Feet from Stardom, about the extremely talented and often overlooked female back up singers who sang with the biggest stars of all time: Mick Jagger, Michael Jackson, Sting, Elton John, Stevie Wonder, Ray Charles to name a few. Twenty Feet was bought opening night by the Weinstein Brothers. I'm especially excited about the success of Twenty Feet from Stardom because the film's supervising editor, Doug Blush, also edited the documentary film that I produced with two great women: my sister, Sascha Rice (Director/Producer/Writer) and Julia Mintz (Producer).
The Battle for Amfar is a great short film that shows Elizabeth Taylor and Dr. Mathilde Krim's battle to raise money and awareness for Aids Research. These powerhouse women took the fight against HIV/AIDS to a national level. Rob Epstein and Jeffrey Friedman directed both "The Battle for Amfar" documentary and the highly anticipated feature film "Lovelace" starring Amanda Seyfried, Adam Brody and Peter Sarsgaard. Lovelace is based on the true story of Linda Lovelace, who became one of the most well known porn stars of all time after starring in Deep Throat. The Weinstein's acquired Lovelace, and it will be released in theaters later this year.
When asked about the biggest changes at this year's festival, Robert Redford talked about "how many movies that deal with sex of all stripes are on the program -- and that the kind of sex on screen is much different than when he started his film career in the 1960s."
Sex, love, death, rock and roll and women reigned at Sundance 2013. Bravo to all those amazing women that helped create such artistic, provocative and memorable films at Sundance 2013.
Calling all HuffPost superfans!
Sign up for membership to become a founding member and help shape HuffPost's next chapter