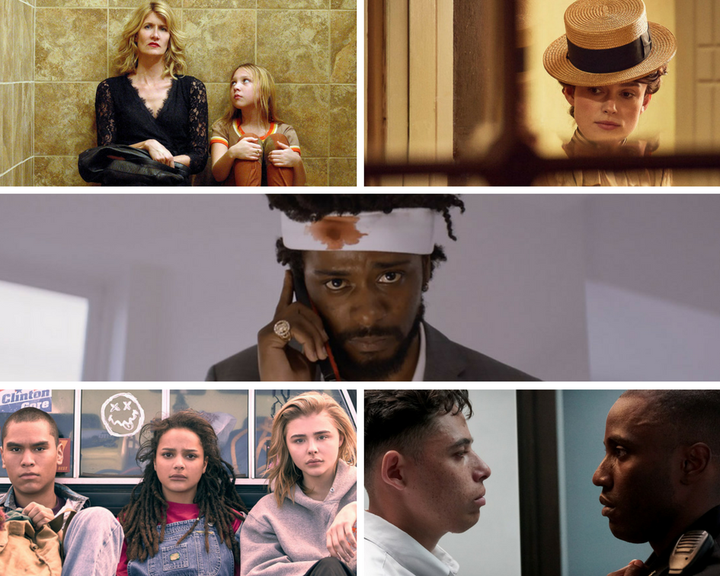 The Sundance Film Festival provides the first snapshot of what Hollywood has in store in any given year. Almost without fail, at least a few gems leave Park City, Utah, to become mainstream smashes. Last year's slate gave us "Call Me by Your Name," "Get Out," "The Big Sick," "Mudbound" and "Icarus," all of which are now Oscar nominees.
But 2018′s crop lacked the same sense of discovery. The buzz of Sundance didn't coalesce around any one or two movies the way it usually does, nor has it yielded a massive distribution deal destined to produce the year's indie success story.
That isn't to say there weren't still gems to be found in the mountains. But will any of them appear on the 2019 Oscar ballot? It's questionable. Gone, mostly, were the breathless eight-figure acquisitions built on rousing premieres and emphatic tweets. It seems distributors took notes after Fox Searchlight ponied up a record-breaking $17.5 million for "Birth of a Nation" in 2016, only to watch that movie smolder with controversy by the time it opened in theaters. The largest deal, so far, is that of "Assassination Nation," an aggressive thriller about misogyny and social-media antics. It went for an impressive $10 million, while others sold for quieter sums.
Even if the 2018 festival supplies fewer breakouts than previous years, there were still plenty of conversation starters. HuffPost was on the ground for a week's worth of Sundance flicks. Of the couple dozen films we saw, here are the six you should pay attention to in the coming months, as well as some standout performances and a few buzzy titles we didn't catch.
"Sorry to Bother You"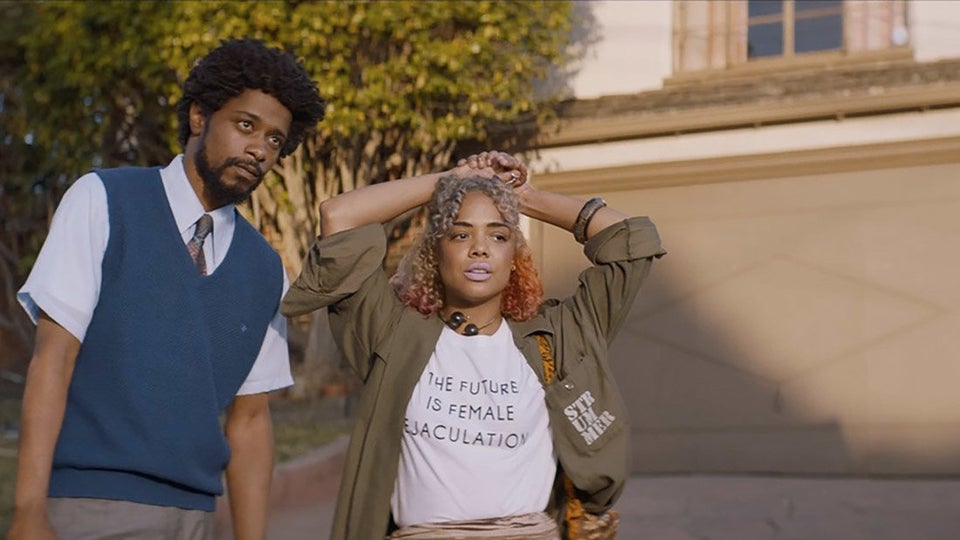 Courtesy of Sundance Institute
"The Miseducation of Cameron Post"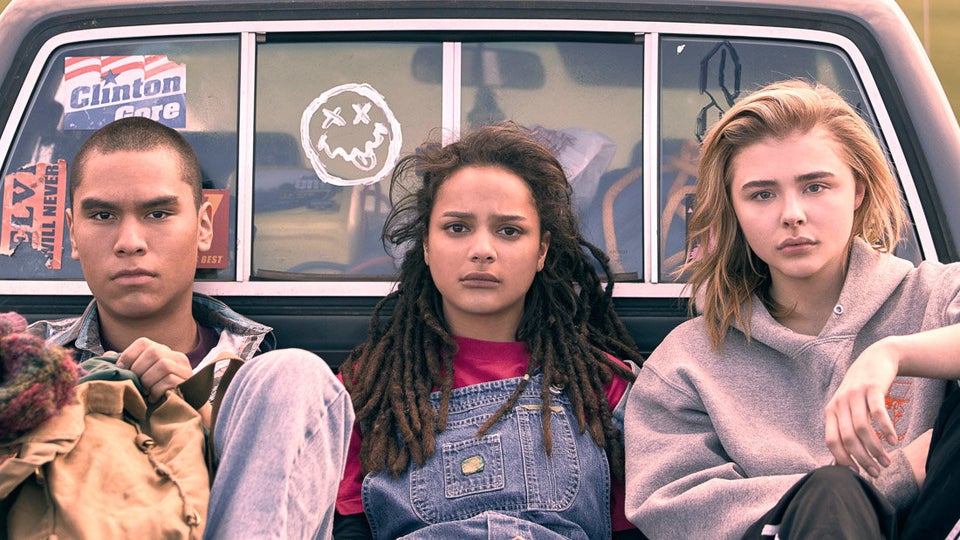 Courtesy of Sundance Institute
"The Tale"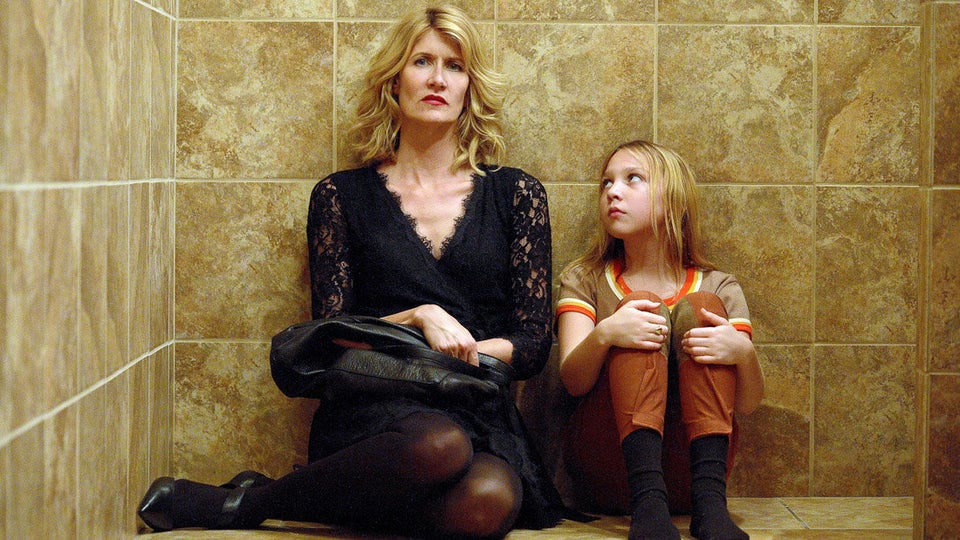 Courtesy of Sundance Institute
"Monsters and Men"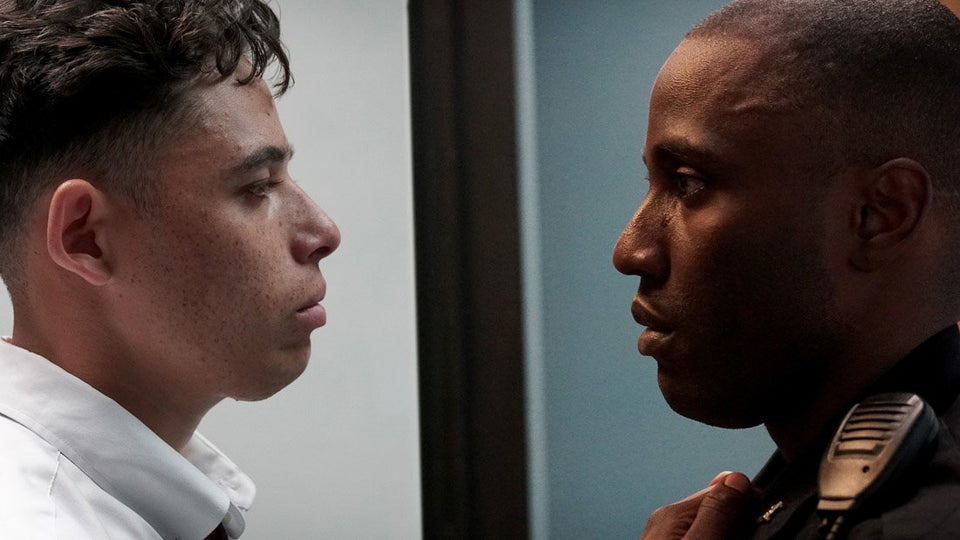 Courtesy of Sundance Institute
"Skate Kitchen"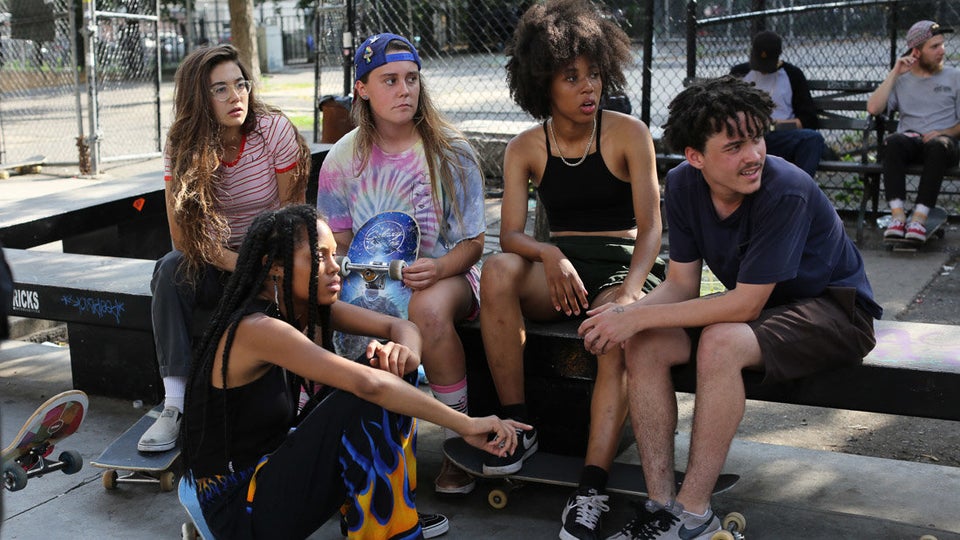 Courtesy of Sundance Institute
"Colette"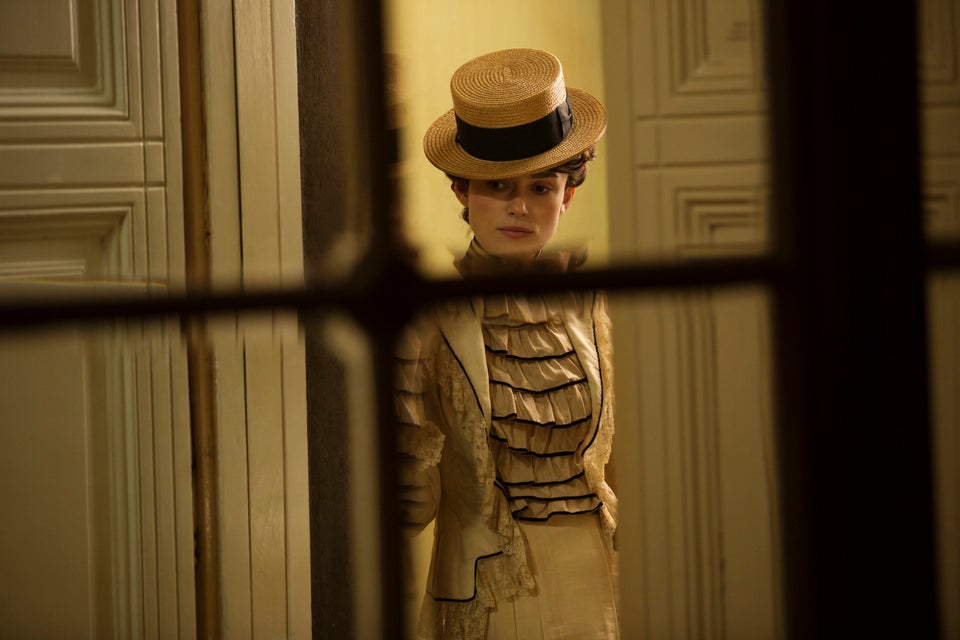 Courtesy of Sundance Institute
And a few standout performances:
• Robert Pattinson is something else in the Zellner brothers' "Damsel," a quirky, deadpan western set in the mountains of Utah. He brings true comedy (and life) to the film as a man desperate to find and marry his presumed fiancée-in-distress, Penelope (Mia Wasikowska). Highlight: He grabs a guitar and sings (!!!) a little ditty called "Honey Bun," and it's enlightening.
• Gossip frontwoman Beth Ditto is a comedic force in Gus Van Sant's "Don't Worry, He Won't Get Far on Foot," playing a recovering alcoholic who enters AA meetings like a brash banshee.
• We've been patiently waiting for Carey Mulligan to utilize her true chops, and we're happy to say she finally gets that chance in Paul Dano's directorial debut, "Wildlife." Playing an unstable mother of a 14-year-old boy in 1960, Mulligan soars to new heights as her character Jeanette strikes up an affair while her husband (Jake Gyllenhaal) is out fighting wildfires at the edge of the Rockies in Montana.
• Kelvin Harrison Jr. was the highlight of last year's apocalyptic chiller "It Comes at Night." After standout turns in two Sundance vehicles, Harrison is officially the Next Big Thing. He's the MVP of both "Monsters and Men" (playing a sports phenom) and "Monster" (playing a wrongly incarcerated teenager). Remember this guy's name; his movies' titles will be easy to mix up.
• In the sterling HBO documentary "Jane Fonda in Five Acts," Lily Tomlin jokingly laments that she wasn't included alongside Fonda on the cover of Vanity Fair's 2016 Hollywood issue. "Was it Sir-SHAY," she asks, referring to whether the magazine spread features Saoirse Ronan. "Not even from Hollywood. Irish."
• "Ophelia," a retelling of "Hamlet" from the perspective of the doomed prince's girlfriend, drowns in grandiose melodrama ― except for Naomi Watts, who pulls double duty as an egocentric Gertrude and a witchy recluse brewing potions in the woods. Watts has become a case study in picking bad movies but nonetheless submitting commanding performances.
• Although "A Kid Like Jake" boasts a stellar cast and compelling logline, it falls by the wayside in terms of delivery. But Claire Danes brings depth to the film as a lawyer-turned-stay-at-home mom who slowly comes to terms with her young child's gender identity.
• "Hamilton" breakout Daveed Diggs and performance poet Rafael Casal portray rhyming BFFs navigating Oakland's racial politics in "Blindspotting," which opened the festival. Lionsgate acquired this affecting sizzler, plotting a wide release for later this year.
• "Hearts Beat Loud" is the sort of twee charmer you can half-watch on Netflix. But you won't look away when Kiersey Clemons and Nick Offerman are making music together. They play a college-bound Brooklyn teenager and her widowed record-store-owner father, who form an indie-electronic duo called "We're Not a Band."
• In the impressionistic drama "We the Animals," best described as "Beasts of the Southern Wild" meets "Moonlight," newcomer Evan Rosado conveys what it's like to be the artistic kid of sparring parents (Sheila Vand and Raúl Castillo) struggling to provide a harmonious home life for their children.
• That Kathryn Hahn delivers another dynamo performance should be no great shock. That she does so in "Slums of Beverly Hills" and "The Savages" director Tamara Jenkins' first movie in a decade makes it even more thrilling. Portraying a New York writer struggling to get pregnant in the Netflix dramedy "Private Life," Hahn is a thunderbolt of fatigue, disenchantment and hopefulness all rolled into one.
Based on buzz, the movies we're sad to have missed:
• "Eighth Grade," Bo Burnham's directorial debut about a teenager preparing to leave middle school behind. A24 already had its hands on this film when the festival began. [Read The Daily Beast's profile of Elsie Fisher, the 14-year-old breakout star.]
• "Hereditary," a horror movie that seemed to haunt everyone who saw it. Toni Collette plays the matriarch of a family chilled by the death of their reclusive grandmother. It hits theaters June 8. [Read Vanity Fair's review of the Ari Aster-directed thriller.]
• "Leave No Trace," the latest from "Winter's Bone" director Debra Granik. Ben Foster and Thomasin McKenzie, who appeared in "The Hobbit: The Battle of Five Armies," play a father and daughter who reject conventional society to live in the woods ― until authorities intervene. [Read Vulture's interview with Granik.]
• "Assassination Nation," described as "Mean Girls" meets "The Purge." [Read W magazine's interview with model Hari Nef, who is making her big-screen debut in the film, which also stars Odessa Young, Suki Waterhouse and Bill Skarsgård.]
Before You Go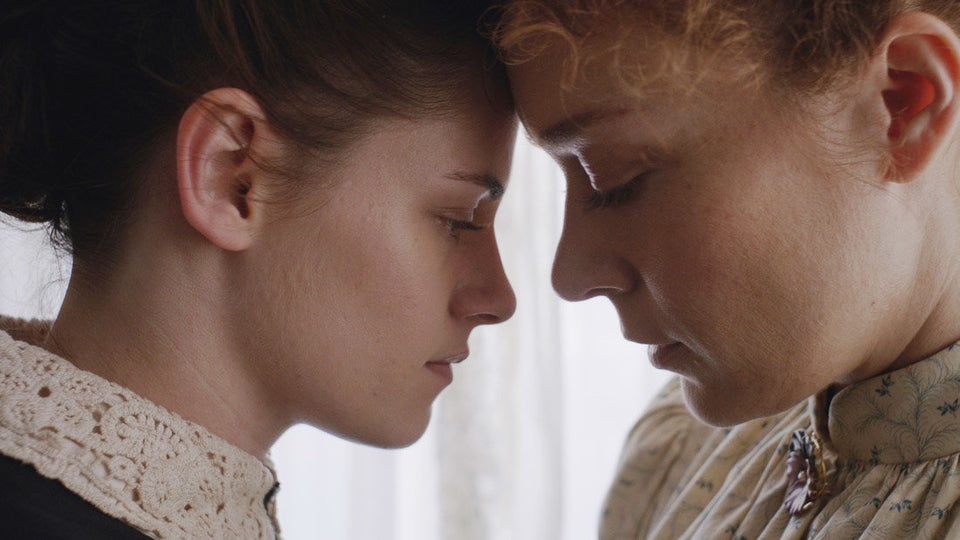 Sundance Film Festival 2018 Preview
Popular in the Community