As many of you know, I'm the Chair of the board of the Sundance Institute, a nonprofit organization founded by Robert Redford 35 years ago. The Institute programs the Sundance Film Festival in Park City, Utah every January, as well as labs held all over the world throughout the year, programs that support and mentor independent storytellers — film directors, screenwriters, playwrights and film composers.
Redford often refers to the "perversity" of staging a film festival in a small mining town in Utah, known primarily as a ski resort, in the middle of winter! And for years, as the first film festival to focus on independent documentaries and narrative films, few came and the festival struggled. But for the past 10 years or so, as independent film has gained bigger audiences — in large part because of Sundance's programs and festival — more and more people have experienced the excitement that the discovery of new talent and ideas can bring.
This year, the number of people attending opening weekend was nearly 50,000 — almost more than this now very popular Utah resort can absorb. Add to that the additional challenges organizers faced this year: a protest parade of more than 8,000 women and men reacting to the new president; epic snowstorms that closed roads and piled snow barriers on sidewalks and streets; and a cyber attack by Russian hackers that shut down our box office and festival website.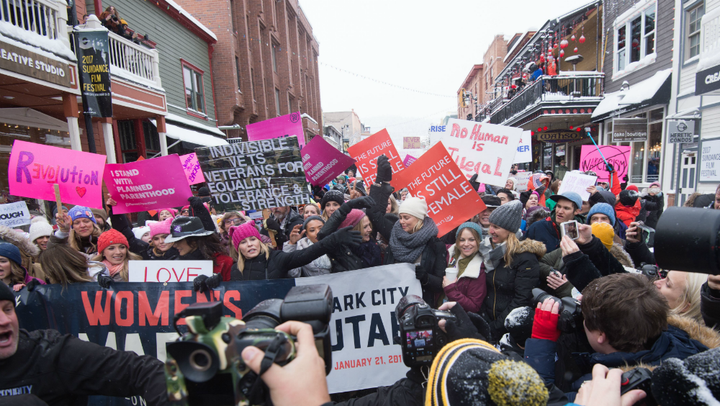 When the president signed his executive order banning Muslim travelers, the impact was felt at the festival. This year's lineup included films originating in over two dozen countries, many of them among the countries on the banned list. Sundance has always had a commitment to global storytelling and at the festival, as well as in our lab programs, we strive for diversity across borders, cultures, races and religion. Hearing the personal stories of the challenges some of the filmmakers experienced in traveling to the us to show their films or to participate in the labs brought the issue of the Muslim ban up close and personal.
It was impossible to ignore the events going on in Washington and elsewhere, but it's also fair to note that for the festival filmgoers, the focus remained on the amazing 119 films chosen out of a total of nearly 14,000 submissions. This was not a festival of one or two highlight films – the love was spread to films of all types in all sections. Filmmakers too were effusive about the role Sundance plays in advancing their careers and in amplifying their projects. The power of a creative, independent and supportive community was strongly felt in Park City this year. There was a sense of solidarity around the importance of nurturing and supporting artists who, through their stories and ideas, remind us of the critical right of freedom of expression for all people, everywhere.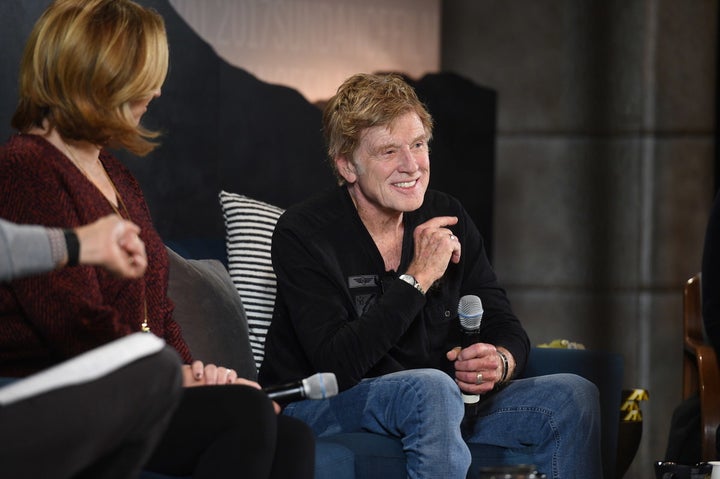 Robert Redford opened the festival with a reminder of the Institute's mission to aid in the discovery and development of independent artists and their work. He also talked about how festival organizers were dealing with our current political climate, saying, "We try to stay away from politics, per se. We stay focused on what are the stories being told by artists." As a nonprofit organization, the Sundance Institute is nonpartisan. Through our artist-focused programs, we provide a platform for opinions, ideas and experiences… and in this way, the artists speak through us and the work we support and nurture.
This year, Sundance storytellers had a lot of ideas to share about the state of America and the world, about freedom of expression, about war and conflict, and about climate change, which was a special focus with more than a dozen films exploring the crisis. Al Gore's aptly titled, Inconvenient Sequel: Truth to Power, opened the festival and set the stage for special panels and brainstorming sessions about how story and film could be better leveraged to shape the most effective narratives for inspiring urgent responses to an urgent global challenge. Audiences responded to the hopeful message in his Participant-funded and Paramount-distributed documentary that highlights advances in technologies and renewable energy that are shaping solutions to fight global warming.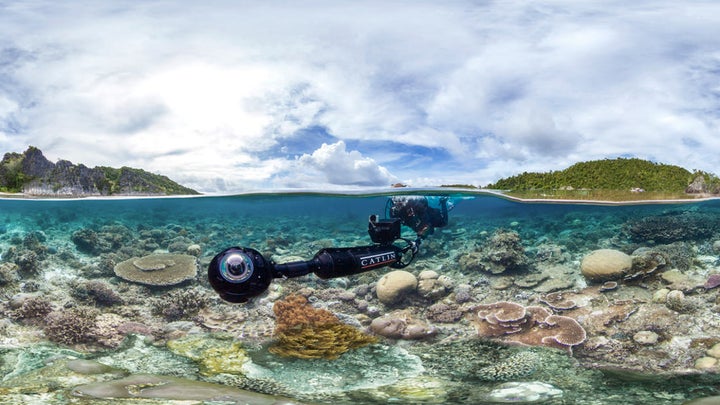 Another film, Chasing Coral, using cutting-edge VR technology and extraordinary underwater video, stunned audiences with its spectacularly alarming visuals of the environmental damage that has occurred in underwater ecosystems due to climate change. One reviewer called it "The War Room" of environmental advocacy docs, and it won the Audience award — no surprise for this audience who were eager to see this message about the climate crisis so urgently and movingly presented.
On Monday, I had the pleasure of hosting the Women at Sundance Brunch, a gathering of 400 artists, industry, journalists and community members to celebrate festival films made by women and to take stock of recent accomplishments and the work yet to be done. I talked with producer/actor Kerry Washington and Oscar-nominated Manchester by the Sea producer Kimberly Steward about how they are working to improve parity for women and people of color both on-screen and behind the scenes.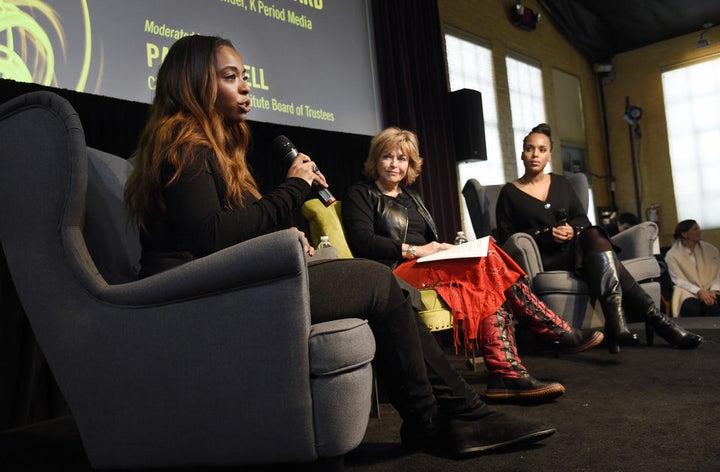 Washington told me that, "Being alone in the room is exhausting ... you feel like you have to stand up for the entire gender or race." She and Steward have made it a priority to hire other women, people of color and people of the LGBTQ community on their sets. They agreed that women must support other women in order to bring about the changes that need to happen. "A woman who shouts out other women," said Washington, "That's just something we all have to do."
At the closing awards ceremony, Syrian filmmakers shared stories of being detained on their way to Sundance and nearly every single awardee expressed their solidarity by saying, "I am also a Muslim." It was an inspiring reminder that stories, well told, are one way to effect positive change. Platforms like the festival and the global lab programs sponsored by the Sundance Institute are important megaphones to get those stories out to a wider audience.
The feedback from attendees at events and in theaters was extremely positive, and it was very rewarding for our program team to hear such enthusiastic and engaged responses to such a wide range of films in the program. The whole Sundance Film Festival team under the leadership of John Cooper and Sarah Pearce did an amazing job, as did our press and marketing, human resources, technology and finance teams, all led by the smart, strategic and awesomely effective Executive Director, Keri Putnam.
With gratitude for independent voices speaking boldly, informing us, entertaining us, and challenging us everywhere — and to the audiences who join me in deep appreciation of Redford's vision, one that is more relevant and more vital every year.