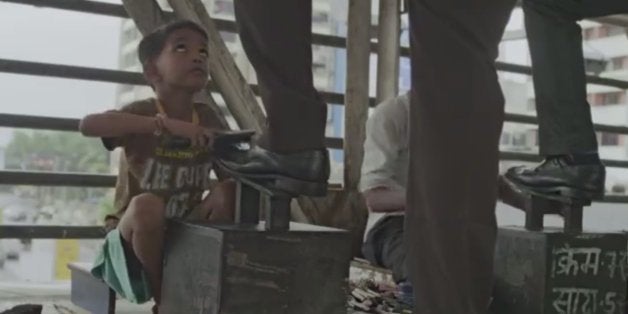 Documentary films have long been responsible for illuminating under-told stories and raising awareness about important issues. In announcing their Short Film Challenge, Sundance Institute, in partnership with the Bill & Melinda Gates Foundation, is seeking to tap into the transformative nature of documentary storytelling by creating a global conversation around extreme hunger and poverty.
The challenge urges filmmakers to create videos that shed light on these topics. The five winning filmmakers will see their work screened at the 2015 Sundance Film Festival and receive $10,000 in prize money.
To create awareness about the competition, Sundance invited five notable filmmakers to jump-start the conversation. The Huffington Post, in partnership with Sundance Institute and the Gates Foundation, is premiering the first three of these videos below.
From a community garden in one of Haiti's roughest neighborhoods to a young Indian boy who dreams of ditching his shoe-shining days in favor of becoming a chef, the result is a series of five video shorts that take viewers on a global journey, exploring creative solutions and highlighting unique voices.
If they inspire you to create one of your own, you can learn more about the short film challenge here.
'KOMBIT' BY JEFF REICHERT AND FARIHAH ZAMAN
'AFTER MY GARDEN GROWS' BY MEGAN MYLAN
'THE MASTERCHEF' BY RITESH BATRA
Related