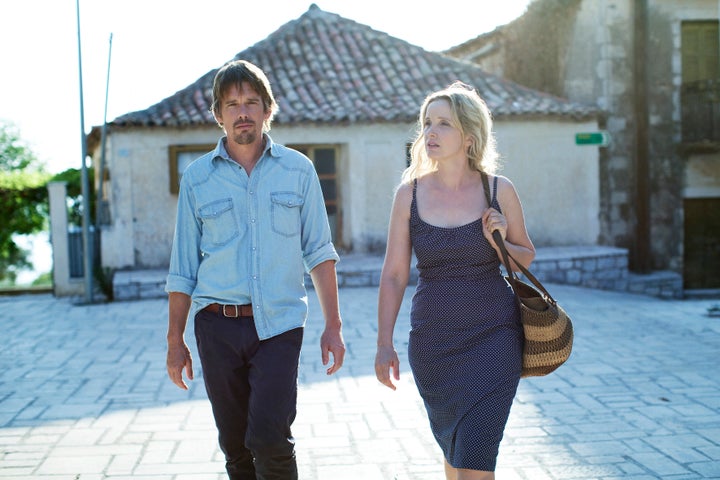 Welcome to For Your Consideration, HuffPost Entertainment's weekly breakdown of all things Oscar. Between now and Feb. 25, 2013, executive arts and entertainment editor Michael Hogan and entertainment editor Christopher Rosen will chat about awards season and which films will make the most noise at the 85th annual Academy Awards.
Rosen: Hello, Mike! By now, you're probably en route back to New York from Park City, Utah and the Sundance Film Festival. With Oscar season in a bit of a lull -- Deadline.com's Pete Hammond used this bit of down time to speculate about whether Jennifer Lawrence's "SNL" monologue would hurt her with Oscar voters, so ... -- let's talk about Sundance and what it could mean for Oscar season 2014. (It never ends.)
At this time last year, John Hawkes and Richard Gere were guaranteed Oscar nominatons (neither were nominated) and "Beasts of the Southern Wild" was the next "The Tree of Life" (it was; "Beasts" earned four nominations). From sea level here in New York, it doesn't seem like any of the films at the 2013 festival have popped quite like those. "Don Jon's Addiction" has gotten the most press, but Joseph Gordon-Levitt's sex comedy appears to be a mainstream film, and not an awards contender. (Relativity just spent a reported $4 million on the film, plus guaranteed another $25 million on marketing, so for its sake, let's hope so.) Dramas like "Ain't Them Bodies Saints" ("Badlands" 2013) and "The Spectacular Now" ("Perks of Being a Wallflower" 2013) all have champions, but none feel like earth-shatterers. Only "Fruitvale," an indie drama about Oscar Grant, a Bay Area resident who was shot and killed by police on New Year's Day in 2009, has made a big splash. From my vantage point, it feels like a movie we'll still be discussing at this time next year. It's got a high-pedigree cast (Michael B. Jordan stars as Grant, with Octavia Spencer leading the ensemble behind him), an always-timely subject matter (police brutality) and the backing of Harvey Weinstein; The Weinstein Company won the bidding war for "Fruitvale." So! Start those Oscar campaigns for Jordan, Spencer and writer-director Ryan Coogler right now.
But enough about my Twitter-fueled speculation; you were on the ground at Sundance. What hit?
Hogan: Hey Chris, to shamelessly mangle a phrase from an old Robert Redford movie: Follow the Harvey! The Weinstein Company did indeed pick up "Fruitvale," which HuffPost Los Angeles blogger John Lopez anointed the breakout film of the festival in his review on Monday, and I think it's reasonable to expect that the film's lead, Michael B. Jordan, will get a push for Best Actor. Then again, I haven't seen the movie -- the burst of buzz surrounding it happened shortly before I was due to fly back home.
I had the same sad experience with "Concussion," TWC's other pickup, which shines a light on the entirely under-documented world of lesbian prostitution. TV veteran Robin Weigert ("Deadwood") plays a gay suburban mom who experiences a kind of sensual awakening after getting bonked on the head and winds up peddling her wares, "Belle du Jour"-style, to other women. Again, I haven't seen the film, but I've heard plenty about Weigert's "breakout" performance, and if Harvey's interested I can only assume that means there's an Oscar campaign to be staged here.
Apart from that, the deafening buzz following "Before Midnight" -- another movie I missed! -- makes me think there could be some kind of "Lord of the Rings"-style recognition on the horizon for the three people who have kept this series of talky two-handers (I guess we can call it a trilogy now) alive for the past 18 years. Director Richard Linklater and stars Ethan Hawke and Julie Delpy share writing credits on this film and its predecessor, "Before Sunset." And that one was nominated for Best Adapted Screenplay, so if nothing else I could see them snagging a nod in the same category again.
Assuming 2013 doesn't prove to be as strong as 2012, there are a few other possibilities among the films I did see. If Nicole Kidman managed to swing a Golden Globe nomination for "The Paperboy," I think she could do at least that well for "Stoker," the English-language debut by "Oldboy" director Park Chan-wook that arrived at the festival with distribution from Fox Searchlight in place. This is a high-class B-movie, at the end of the day, but Kidman belongs to the A-list Hall of Fame, and she gives a pretty riveting performance as a horny widow who crushes on her sinister brother-in-law (Matthew Goode) and torments her oddball daughter (Mia Wasikowska).
It's also possible something -- I'm not sure what -- could happen with "Ain't Them Bodies Saints," the Sundance Labs-financed feature debut from David Lowery. Maybe Ben Foster sneaks a Best Supporting actor nomination for his portrayal of a good-hearted cop who tries to comfort (and seduce) the wife (Rooney Mara) of a convict (Casey Affleck). I think it depends on if and how it gets released, and what people who haven't already digested a mountain of misguided hype think when they see this slow but affecting film.
Finally, even though Lynn Shelton's "Touchy Feely" didn't connect with audiences who wanted it to be the next "Your Sister's Sister," I want to single out the performance by veteran actor Josh Pais as Rosemarie DeWitt's emotionally frozen dentist brother. The role might be too off-putting, and the film too marginal, to catch the attention of the Academy, but it deserves some kind of award in my book. Paging the Spirit Awards ...
Rosen: That's always the way with these festivals: Even if you see a ton a movies, which I know you did, you still manage to miss a lot. One film I know you watched was "Kill Your Darlings," and that's one which could have stars Daniel Radcliffe and Dane DeHaan getting talked about for Oscar by January of 2014. This really feels like DeHaan's breakout year: He's got "The Place Beyond The Pines" (as Ryan Gosling's son, no less) and "Darlings" set for release, and he'll film a key role in "The Amazing Spider-Man 2." (It also helps that he looks like a young Leonardo DiCaprio.)
Then there's Foster, who has been on the cusp of a breakout for, what? Five years? 10? I remember when he was going to get an Oscar nomination for "The Messenger." That never happened, but perhaps with flashy roles in "Kill Your Darlings" and "Ain't Them Bodies Saints," a supporting actor nod could be in the offing.
Sundance is always a tricky proposition when it comes to Oscars; very rarely do Sundance movies pop for the AMPAS (some notable exceptions like "In the Bedroom," "Precious," "Beasts of the Southern Wild" and "Winter's Bone" notwithstanding). Documentaries, however, are a different story. Here's Joey Madigson writing for Scott Feinberg's website.
Throughout the nearly 30 years that Sundance has been around in its current form, documentaries have historically done well. Docs such as American Dream, Hoop Dreams, When We Were Kings, Capturing the Friedmans, Super Size Me, Murderball, Iraq in Fragments, No End in Sight, Trouble the Water, Burma VJ, Man on Wire, Restrepo, GasLand and Hell and Back Again have all seen success, sometimes even winning the Oscar. No other type of film has done nearly as well in moving from Park City to the Academy.
So, what do we think? Did the Best Documentary winner at the 86th annual Academy Awards debut in Park City?
Hogan: Here's the thing about Ben Foster as William S. Burroughs in "Kill Your Darlings": I love Burroughs, and I love Ben Foster, but I think Viggo Mortensen's portrayal of Burroughs (or his fictional counterpart) in "On the Road" was much more compelling. The same goes for most of "Kill Your Darlings": Daniel Radcliffe gives the film his all, but the character he's playing doesn't resemble the Allen Ginsberg I know and love. And the film itself feels tonally off. Doing justice to the self-dramatizing, drug-and-woman-abusing poets of the Beat Generation is no easy feat, of course, but I think Walter Salles had more success than first-timer John Krokidas, even though I admire the audacity of the script Krokidas co-wrote with Austin Bunn.
The biggest problem with the film, though, is Jack Huston, who is positively bad as Jack Kerouac. If "On the Road" annoyed me by presenting Neal Cassady as the original frat boy, "Kill Your Darlings" made me want to strangle someone by portraying Kerouac as the original full-of-shit D-bag writer. I'm sure there was an element of that to Jack, but just look at the old photos -- the guy was cool, at least until he sank into an alcoholic haze.
Dane DeHaan, on the other hand -- this kid has got the goods. And you're right: he's great in "The Place Beyond the Pines," too. His portrayal of Ginsberg's muse Lucien Carr will be an important part of a career-making year, and could conceivably get some awards love along the way.
As for the docs, yes, I'm quite confident there's at least an Oscar nominee or two among the offerings at Sundance. The trouble is, given the craziness in this category, I have no idea which ones they'll be. At last year's festival, "The Queen of Versailles" and "Searching for Sugarman" both knocked people out, but only the latter made it to the big show. If I had to guess, I'd say "The Summit," "Dirty Wars" and "Twenty Feet From Stardom" seem like likely candidates. Since "Marley" didn't get mentioned once during awards season, I'm assuming "History of the Eagles, Part One" and "Sound City" won't figure, either.
Fortunately, there's plenty of time for all this to shake out. In the meantime, are you ready for next week's conversations about the 2013 Best Documentary race?
Rosen: Ready as I'll ever be! Until then ...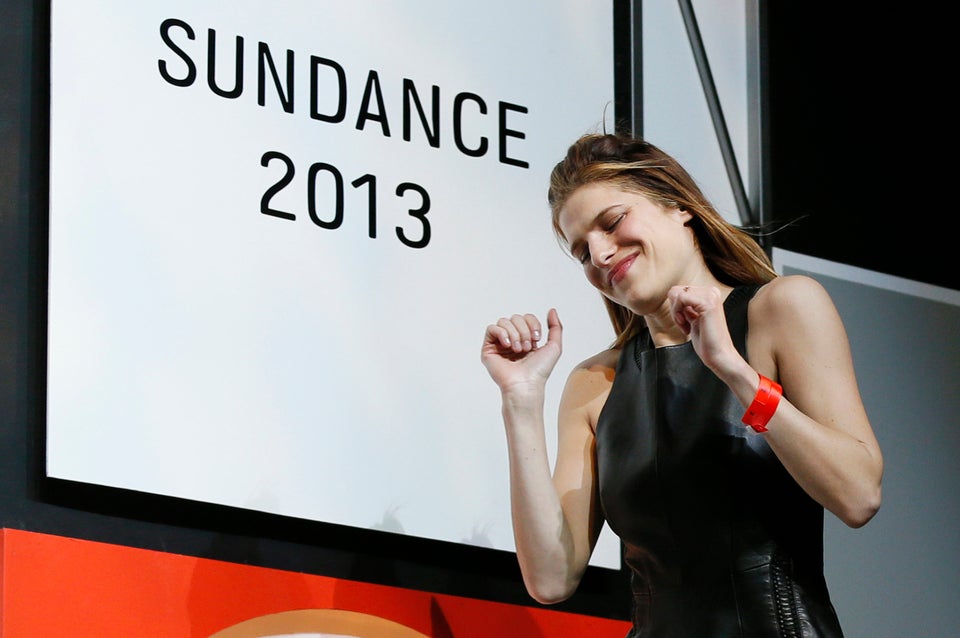 Sundance Film Festival 2013
Popular in the Community