 For hardcore movie lovers, like myself, there is no month quite like January. Amidst the frenzy of Hollywood's movie award season, the snowy, scenic hamlet of Park City, Utah simultaneously hosts two of the world's finest independent film festivals, Sundance (since 1981) and Slamdance (since 1995). This year both scored equal jackpots of cinematic treasure.
Housed entirely in the Treasure Mountain Inn at the top of Main Street, Slamdance is easy to navigate with tickets and memorable movies aplenty.
The Dirties This year was a banner one for the alternative fest, thanks in part to the most controversial (and arguably best) film in all of Park City: The Dirties. Hilarious, heartbreaking and haunting, The Dirties, which won the fest's Grand Jury Award Best Narrative Feature, chronicles two best friends (Matt Johnson and Owen Williams) aspiring Tarantino-esque filmmakers relentlessly tormented in the corridors of their high school by the eponymous gang of thug students. Johnson (star, director, cowriter, editor) takes a risky leap into dark, unsettling territory (school shooting, stalking, social isolation, revenge) and succeeds in delivering the most empathetic and human portrait of bullying, and its deadly consequences, ever put on film.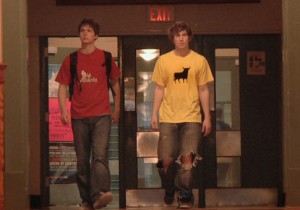 Terms and Conditions May Apply Cullen Hoback's documentary Terms and Conditions May Apply explores the question, what does that wordy legal language found across the Internet actually say? Few people spend any time reading it, yet nearly everyone blindly hits "I accept." Comedic clips from South Park to Willy Wonka and the Chocolate Factory give an eerie underscore to the ominous Faustian bargain Internet users (read: all of us) make every day without realizing it.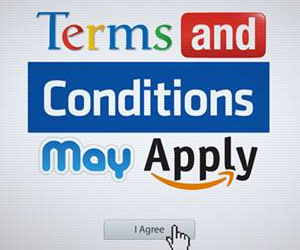 Bible Quiz Another doc that wowed was Nicole Teeny's excellent Bible Quiz, winner of the fest's Grand Jury Award for Best Documentary Feature, is the story of 17-year-old Mikayla, who competes in the little-known world of The National Bible Quiz Championship, which is as rigorous a preparation process as the National Spelling Bee, but magnified by the intensity of religious responsibility.
Fynbos One of Slamdance's most intriguing features was the meditative and suspenseful, Fynbos, which trails a mysterious couple's dreamlike journey through a dramatic South African landscape; fans of The Loneliest Planet or Picnic at Hanging Rock take note. Winner of the Slamdance's Kodak Vision Award for Best Cinematography.
Jug Face In the horror feature, Jug Face, veteran actress Sean Young's terrifying (and nearly unrecognizable) turn as a maniacal mother in a murderous Southern Gothic backwoods community was one of the performance highlights at the festival. A vibrant Young comments:
Slamdance is the next wave of storytellers, they're creating new classics with small budgets and great passion, and they know how to hit the ground running. These filmmakers have stirred my enthusiasm again. They are the future.
At its core, Sundance is still a first-class unveiling of the world's most influential independent films, with this year's Oscar Best Picture nominee Beasts Of The Southern Wild as a testament. Here are five of 2013's most wildly original Sundance entries:
Afternoon Delight A wonderful trend at Sundance this year was the strong showing from female directors, which comprised eight of the 16 movies in the dramatic competition. The most inventive being the twisted and touching family dramedy, Afternoon Delight, by writer/director, Jill Soloway. Rachel (Kathryn Hahn), a restless homemaker, seeks to spice up her life and marriage by inviting McKenna, a female stripper (Juno Temple, Best Supporting Actress Oscar 2014?) to move in and become her child's nanny. McKenna's transition from wild poledancer turned suburban au pair goes surprisingly well until all hell breaks loose. A smart and funny directorial debut, Soloway joins the ranks of Apatow and Tina Fey as a new force in adult comedy features.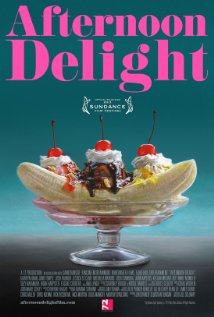 Don Jon's Addiction With Don Jon's Addiction, Joseph Gordon-Levitt pulls off an unusual hat trick, directing, writing and starring in a romantic comedy about a porn-obsessed Jersey boy that's raunchy without going overboard, and tender without ever sliding into sentimental schlock. Don Jon cuts deeper than any in its genre in recent memory. His performance (and physique!) never better, and the same can be said for Scarlett Johansson, who knocks it out of the park as the Jersey girl of his dreams. Glenn Headley, Tony Danza, Julianne Moore all triumph in supporting roles. This is slated as a summer release.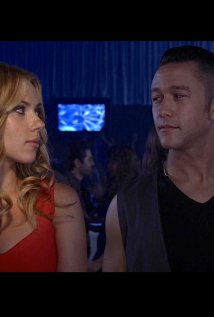 Escape From Tomorrow Filmed guerrilla-style (without permission) in Disney theme parks, the provocative, black-and-white Escape From Tomorrow is a neo-noir, weirdly comedic, complex work of art. On a family vacation, an unhappily married man (a riveting Roy Abramsohn) descends into a twisted Truffaut-like rabbit hole of obsession with a group of French teen girls. With elements of Lolita, Kafka, David Lynch and Death In Venice, Escape From Tomorrow paints a surreal tale of lost youth amidst the happiest place on Earth.
Stoker In Stoker, an impressive English/Australian ensemble (Nicole Kidman, Matthew Goode, Mia Wasikowska, Jackie Weaver) play a well-to-do, and extremely detached, Connecticut family torn from the pages of an Edward Gorey tale. Cult Korean filmmaker Park Chan-Wook's glacially paced, magnificently shot, delicately unfolding chiller whose mystery pays off with full savagery, and then some. Wentworth (Prison Break) Miller wrote the Hitchcock-esque screenplay that he accurately describes as "horror film, family drama, and psychological thriller." Fox Searchlight has picked this up for a March release.
Virtually Heroes One of the oddest films at Sundance, or anywhere in recent memory (which explains the midnight screening slot) is a high octane video game, think Call of Duty, turned tongue in cheek, live action feature, and destined for cultdom. Produced by Roger Corman (his first-ever Sundance film) and starring a blazing, charismatic Robert Baker as Books, the video game hero who desperately wants out of his tired existence shooting the same characters over and over, and never getting the girl. Huge bonus points for whomever convinced Mark Hamill to star as the wise monk/mentor; shades of Obi Wan.
My hope of course is that all of these movies will find distribution so the world can enjoy what a lucky handful of film buffs on a mountaintop in Utah have just had the pleasure of experiencing.