It's that time again. Time to start planning your meals for the week. We get that this probably isn't your first choice for how you'd spend the last few hours of your weekend, but it is the smartest. So let's get to it.
This week is all about doubling up on recipes. Less work, more food. For breakfast we're doing farro and roasted rhubarb yogurt bowls. Double the amount of farro and rhubarb the recipe calls for, and you can eat this bowl all week long. Prepare all the ingredients now, but wait to assemble in the mornings.
For lunch and dinner we have salmon skewers, pad thai veggie bowls and brown rice sushi. It's going to be an Asian fusion kind of week. Make extra brown rice when you prepare the sushi; you can use it to serve along the salmon for dinner one night and then to turn into a bowl (with other veggies) and the leftover skewers for lunch. The brown rice veggie sushi will keep well and allow you to eat it all week long for a light dinner, lunch or even an afternoon snack. Same with the pad thai (which also goes great with the salmon skewers, by the way).
Last, but certainly not least, we have something for your sweet tooth: peanut butter energy balls. Healthy and delicious.
Farro Yogurt Bowl With Maple Rhubarb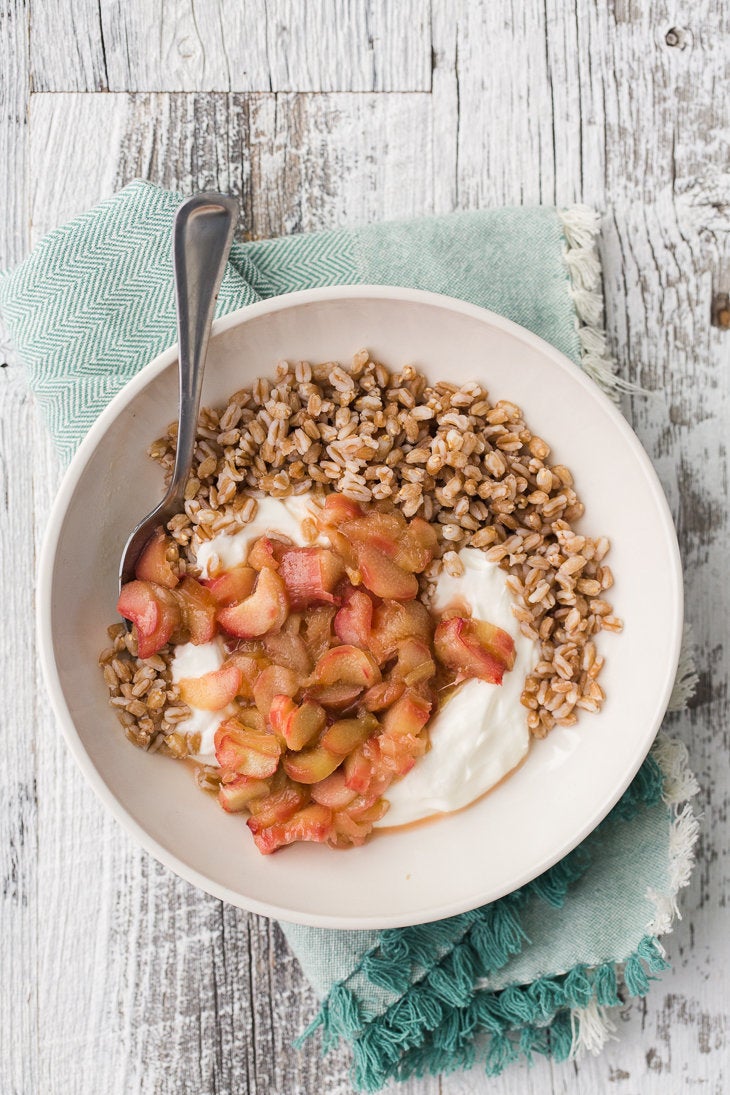 Rainbow Veggie Pad Thai Noodles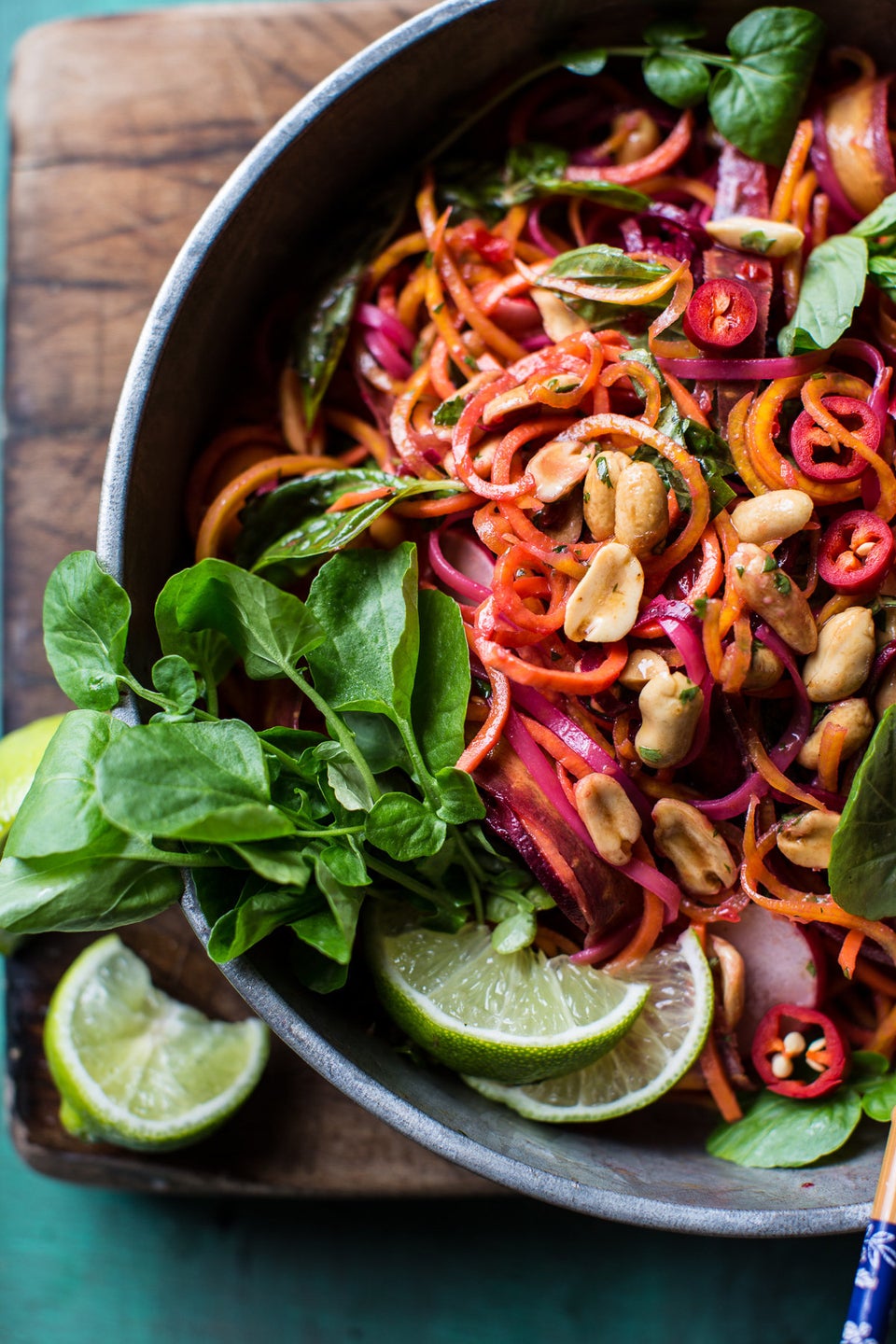 30-Minute Sweet Thai Salmon Skewers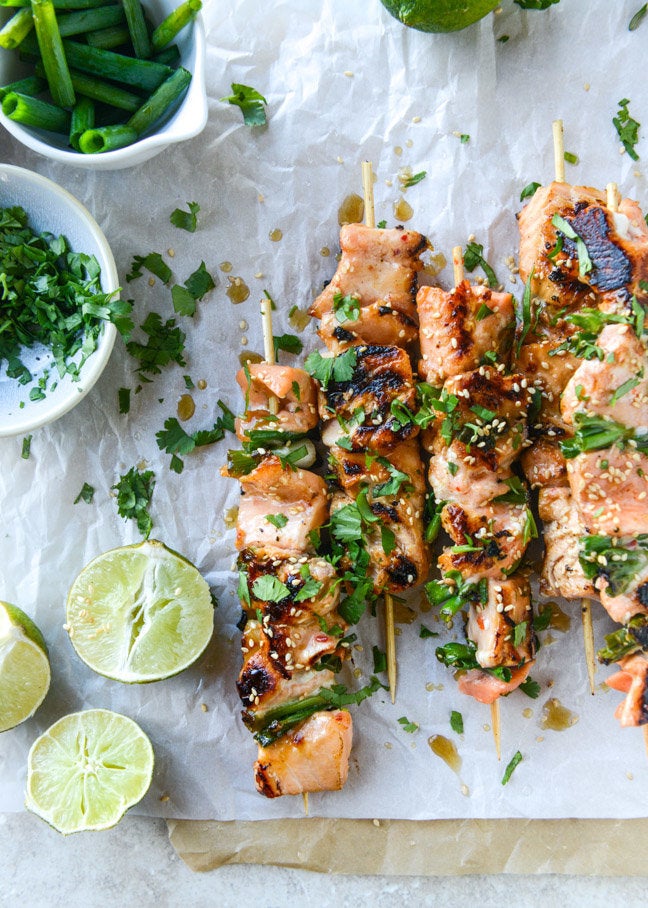 Veggie Brown Rice Sushi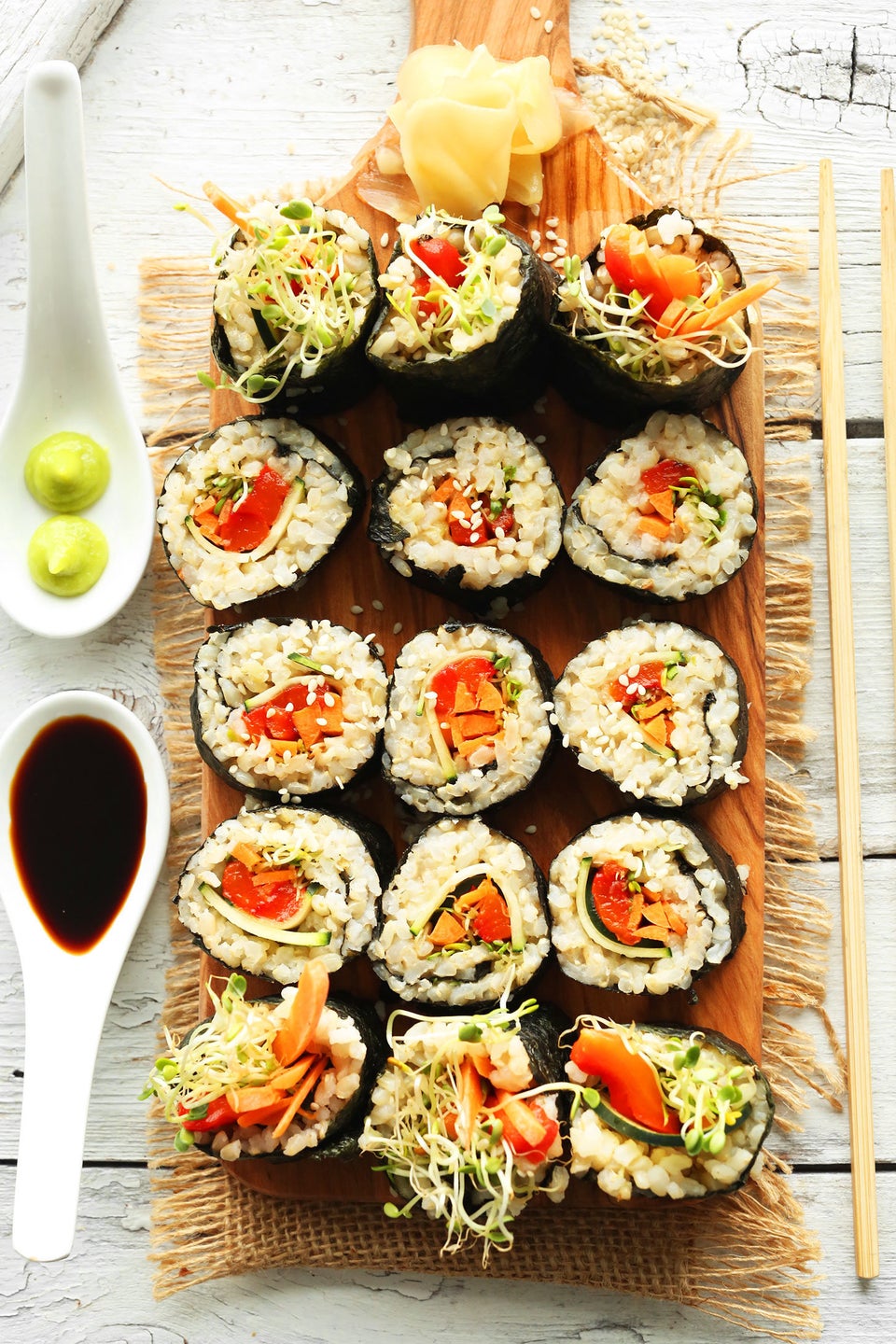 5-Ingredient Peanut Butter Energy Bites