Every week we bring you Sunday Meal Prep to help you lay out healthy weekly meals. Do your shopping, spend a few hours cooking on the weekend, and enjoy the fruits of your labor all week long. A lot of thought goes into curating them, ensuring there's a good balance of nutrition and delicious fun.
You know it's going to be a good week when enchiladas are involved. Enchiladas are usually an indulgence, but this week they're part of your healthy meal plan because they're loaded with root veggies (and the tortillas aren't fried). Baked in an avocado cilantro sauce, this dish is so good you'll completely forget you're eating a healthy meal.
Then there's roasted pumpkin soup that doubles as a dinner starter and a comforting lunch. And stuffed quinoa peppers that make the best kind of leftovers.
Also in the meal plan is quinoa granola ― serve it on top of yogurt or in a simple bowl of milk for breakfast throughout the week. It also makes for a good midday snack. Plus, we've got no-bake coconut oat cookies, because hey, you deserve it.
Quinoa Granola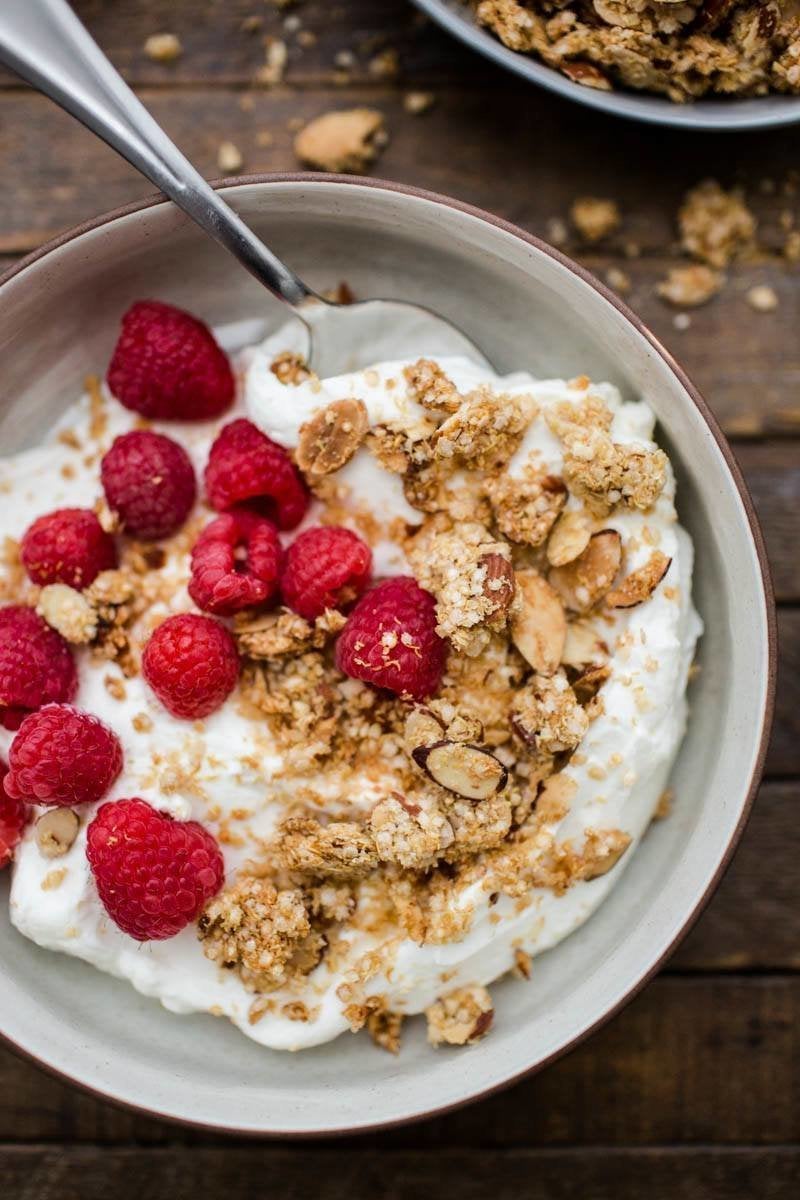 Roasted Pumpkin Soup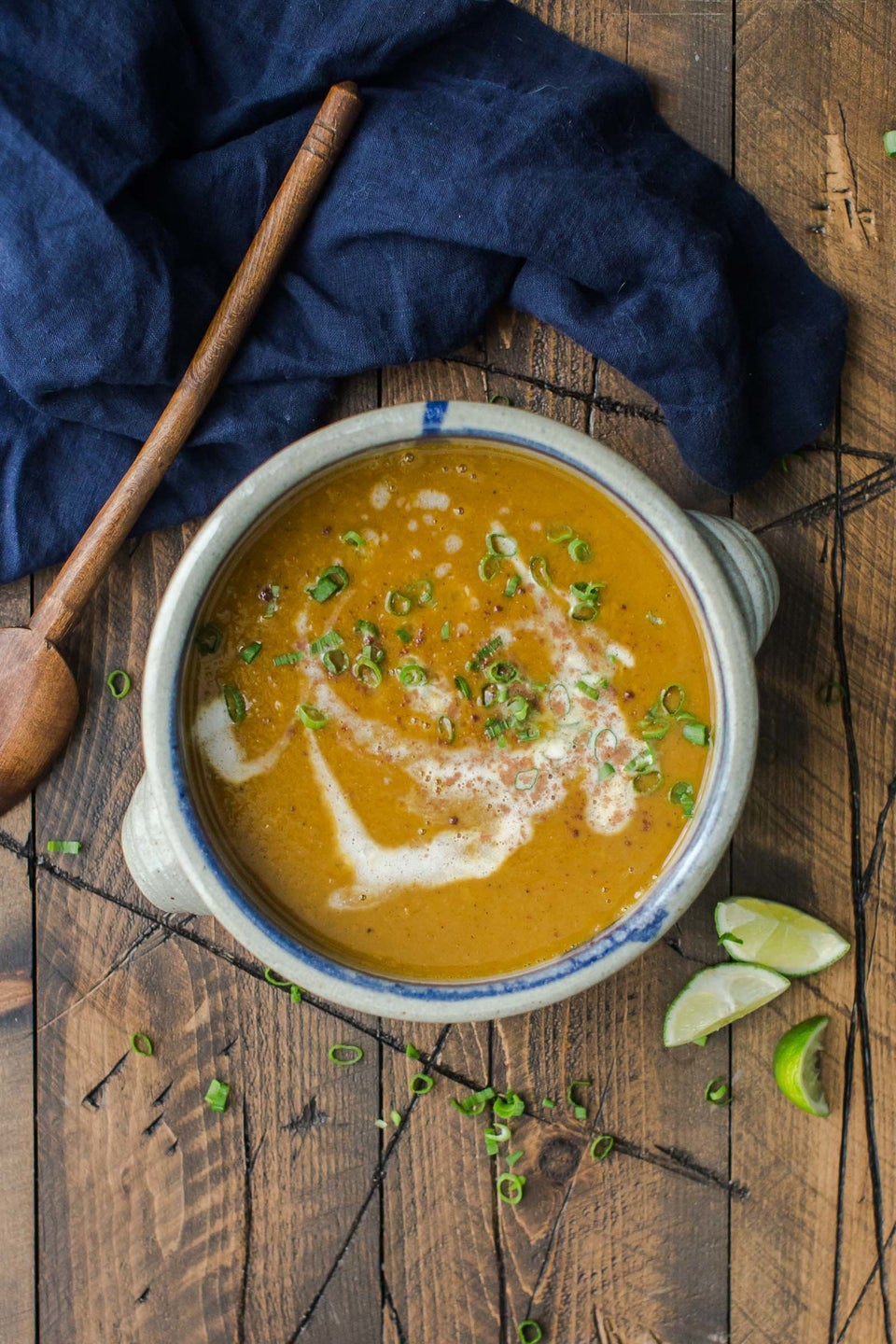 Root Vegetable Enchiladas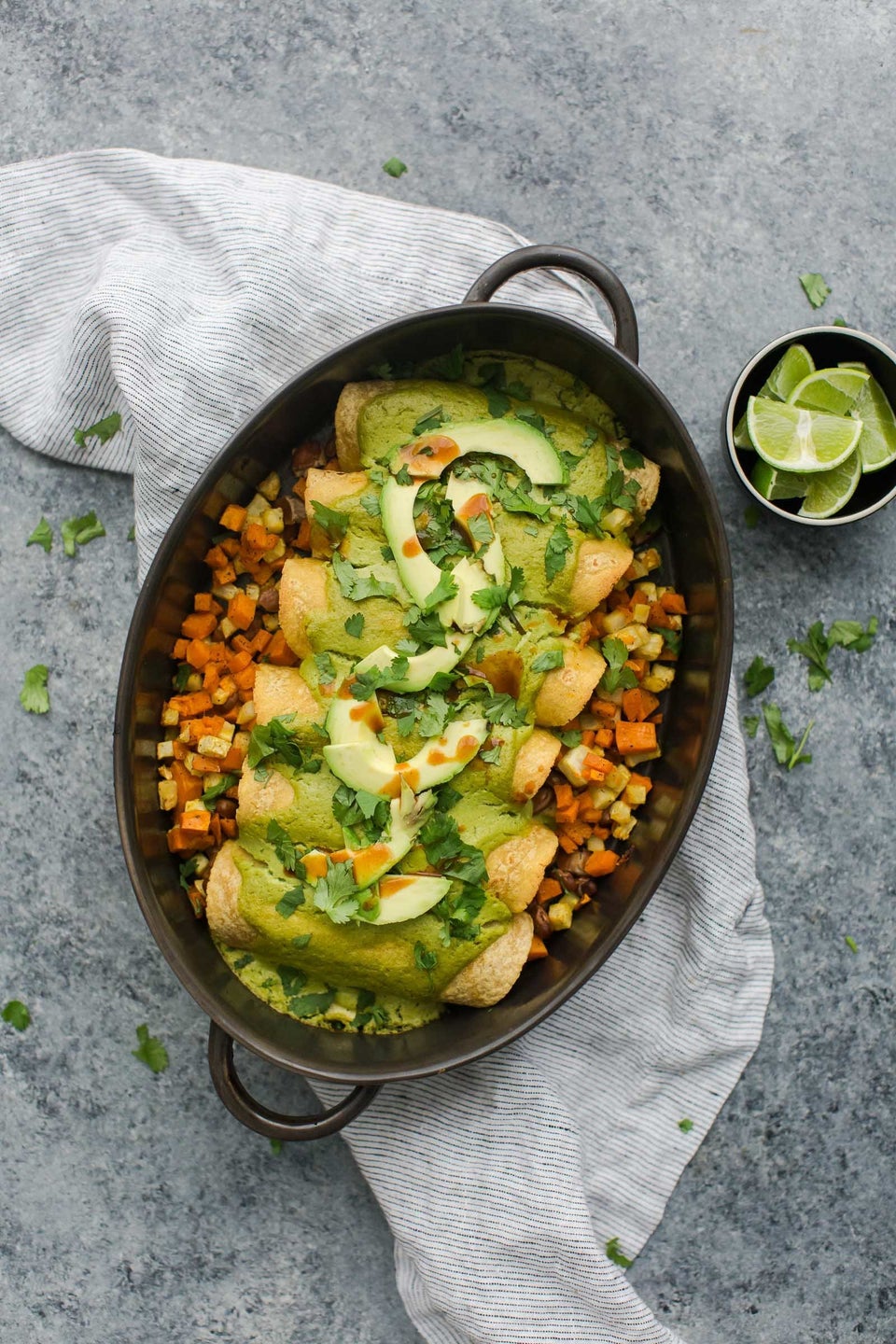 Spanish Quinoa Stuffed Peppers
No-Bake Coconut Oat Cookies