Every week we bring you Sunday Meal Prep to help you lay out healthy weekly meals. Do your shopping, spend a few hours cooking on the weekend, and enjoy the fruits of your labor all week long. A lot of thought goes into curating them, ensuring there's a good balance of nutrition and delicious fun.
This has been an intense week for many of us ― the election cycle was brutal and we're still recovering. The best way to get yourself back to feeling right is to get busy in the kitchen preparing healthy meals that'll help you eat well all week long.
These are the recipes that'll help you do just that. Apple pie overnight oats will give you the energy to start your day. Slow cooker turkey chili tastes even better as leftovers. Stuffed butternut squash is loaded with protein-rich quinoa and chickpeas, for when you're craving a vegetarian meal. And there's also a simple sheet-pan chicken with seasonal veggies. Oh, and we didn't forget something sweet: no-bake pumpkin energy balls. Get to it.
Apple Cinnamon Overnight Oats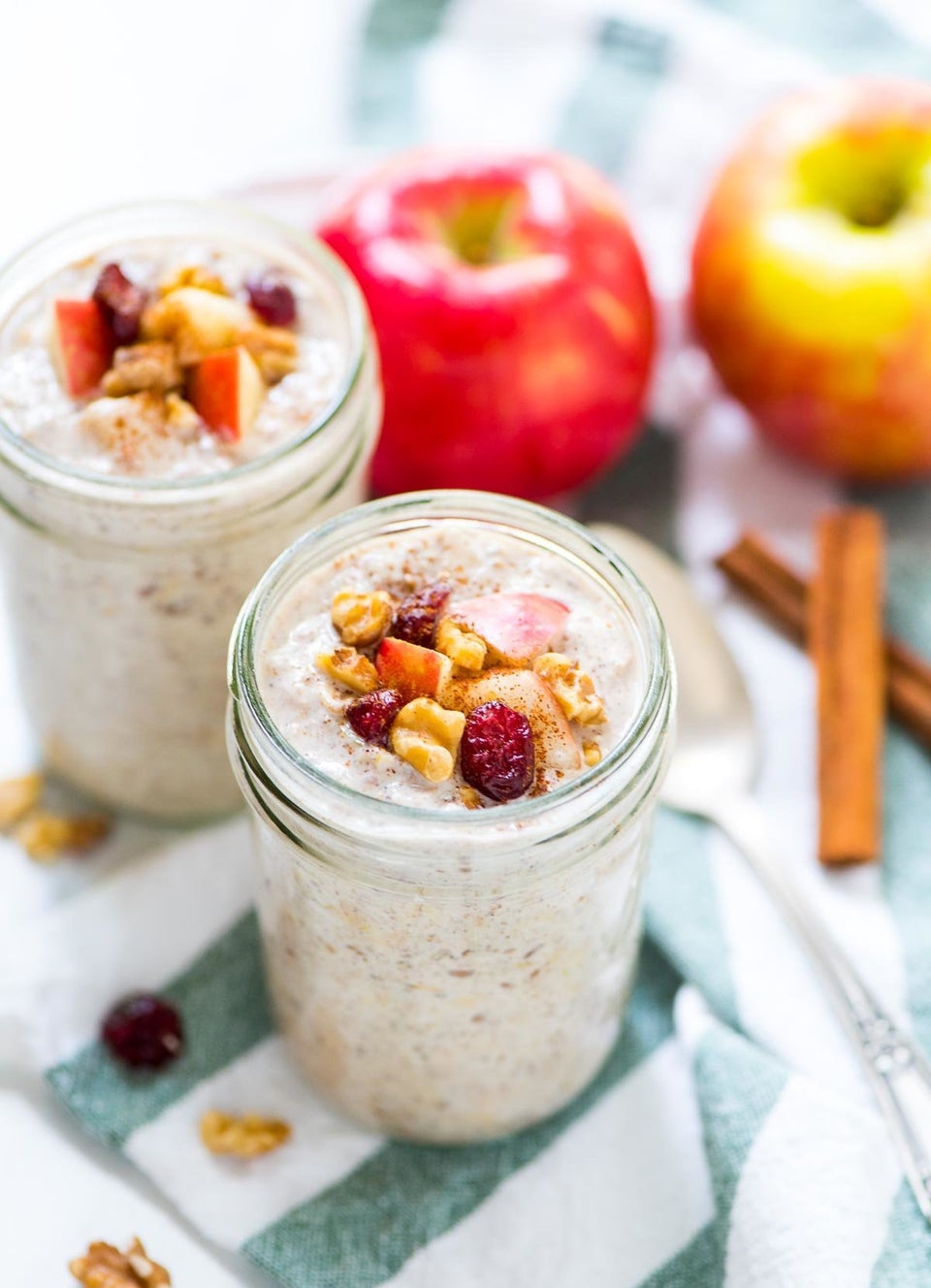 Slow Cooker Turkey Quinoa Chili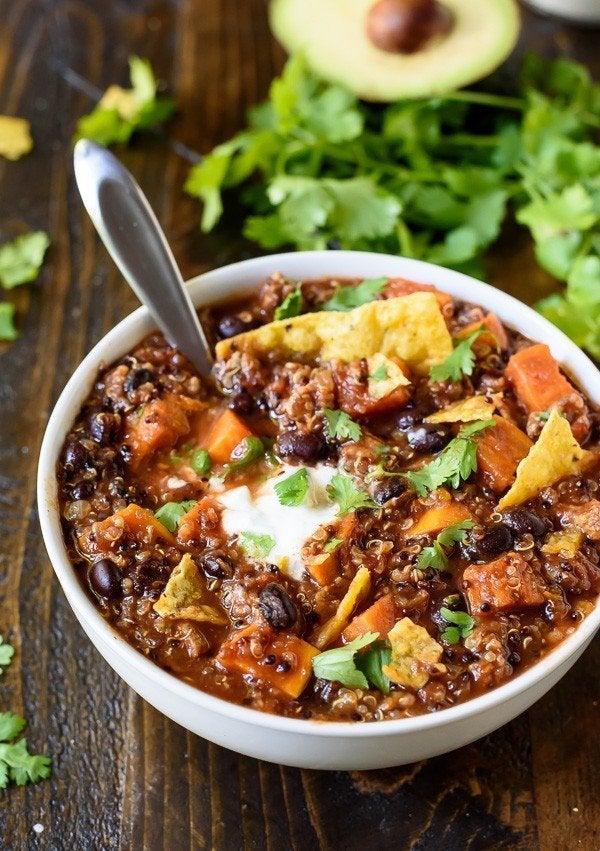 Sheet Pan Chicken With Sweet Potatoes And Brussels Sprouts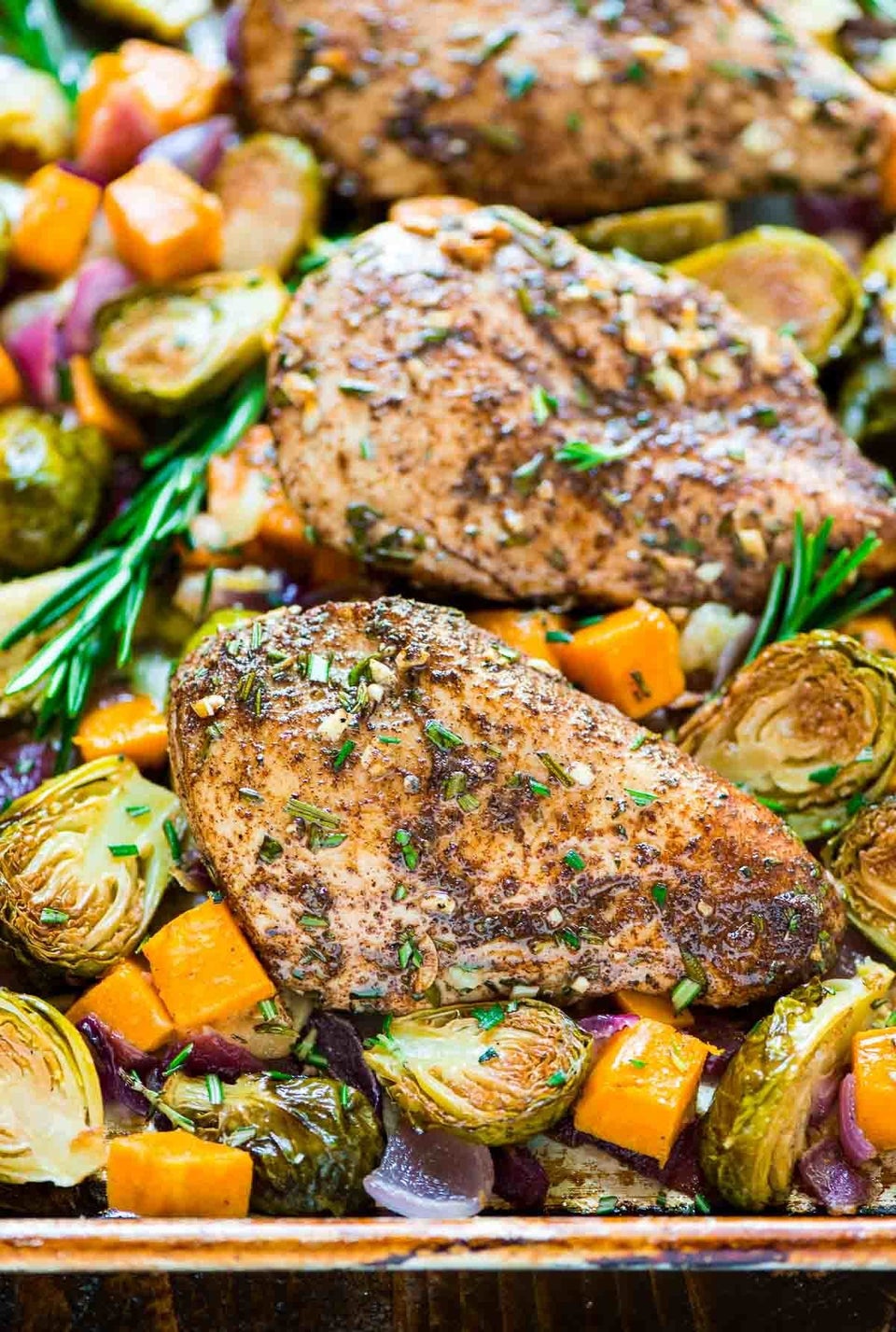 Stuffed Butternut Squash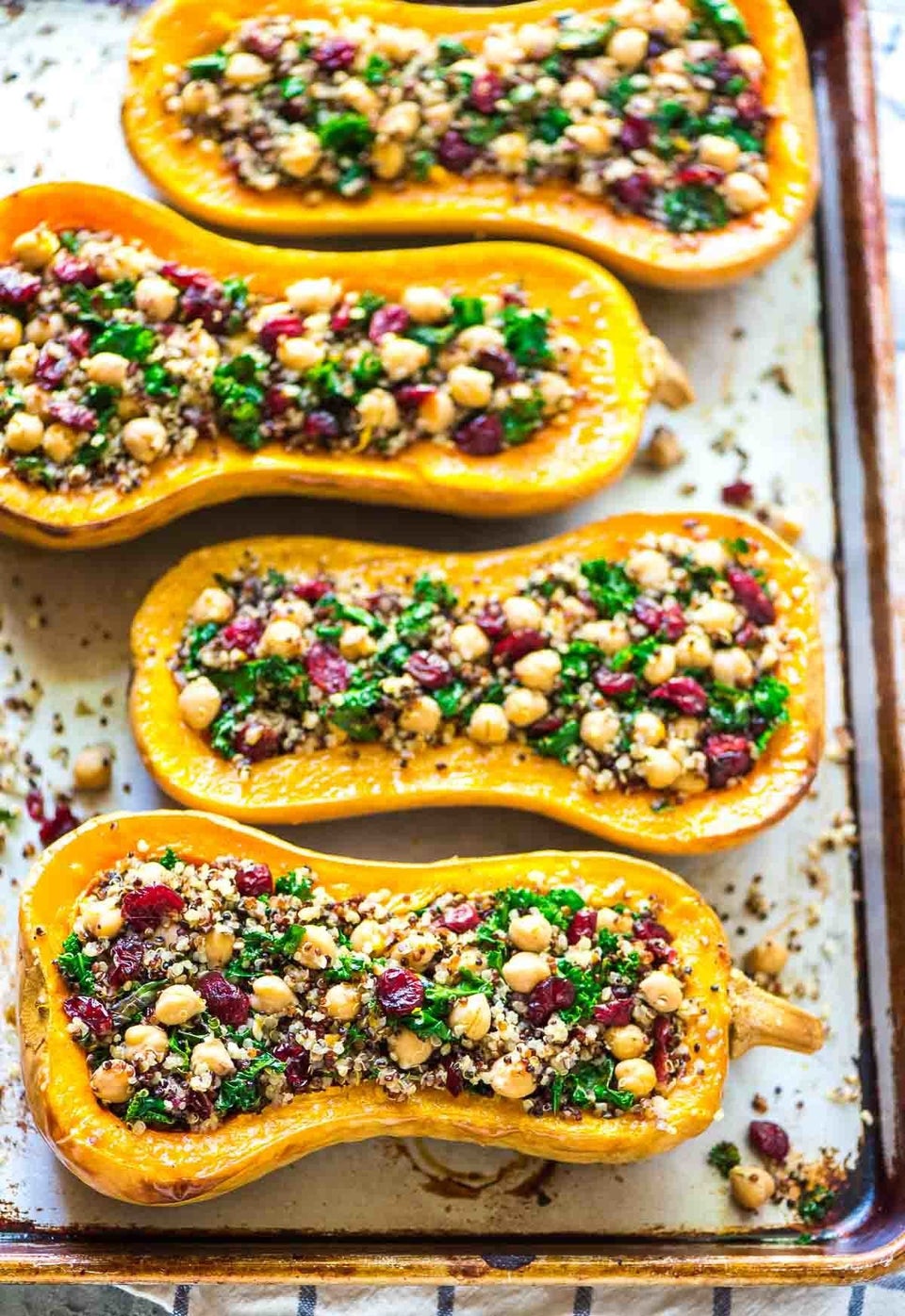 Pumpkin Energy Balls