Every week we bring you Sunday Meal Prep to help you lay out healthy weekly meals. Do your shopping, spend a few hours cooking on the weekend, and enjoy the fruits of your labor all week long. A lot of thought goes into curating them, ensuring there's a good balance of nutrition and delicious fun.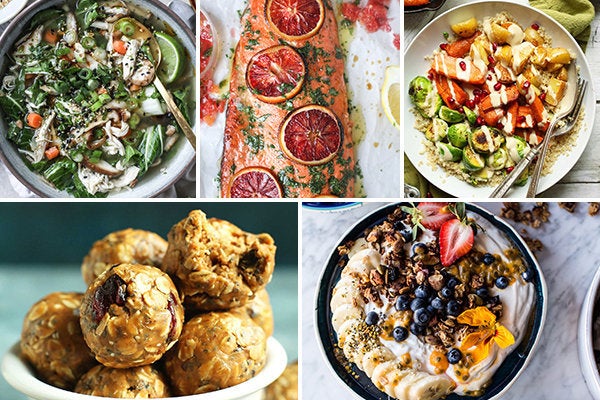 We've got a delicious, healthy week ahead for you.
To start the mornings off, we found a blueberry muffin granola recipe. (Don't worry, no muffins will be harmed in the making of this granola ― it just tastes as good as a muffin, but is way healthier.) Use it to top off yogurt or just in a bowl with milk. For lunch and dinner we have lots of good options. First, a roasted veggie quinoa harvest bowl that doubles as a vegetarian lunch or a hearty side. Next, a quick 30-minute chicken soup that works as a warming lunch or a quick first course for dinner. Then a beautiful citrus salmon that will make a memorable dinner and make you really excited for leftovers the next day, too.
And for the inevitable time of day when that sweet tooth hits: peanut butter and jelly energy bites. Folks, if you commit to making these recipes below, you are set to have a great week.
Blueberry Muffin Granola Greek Yogurt Bowls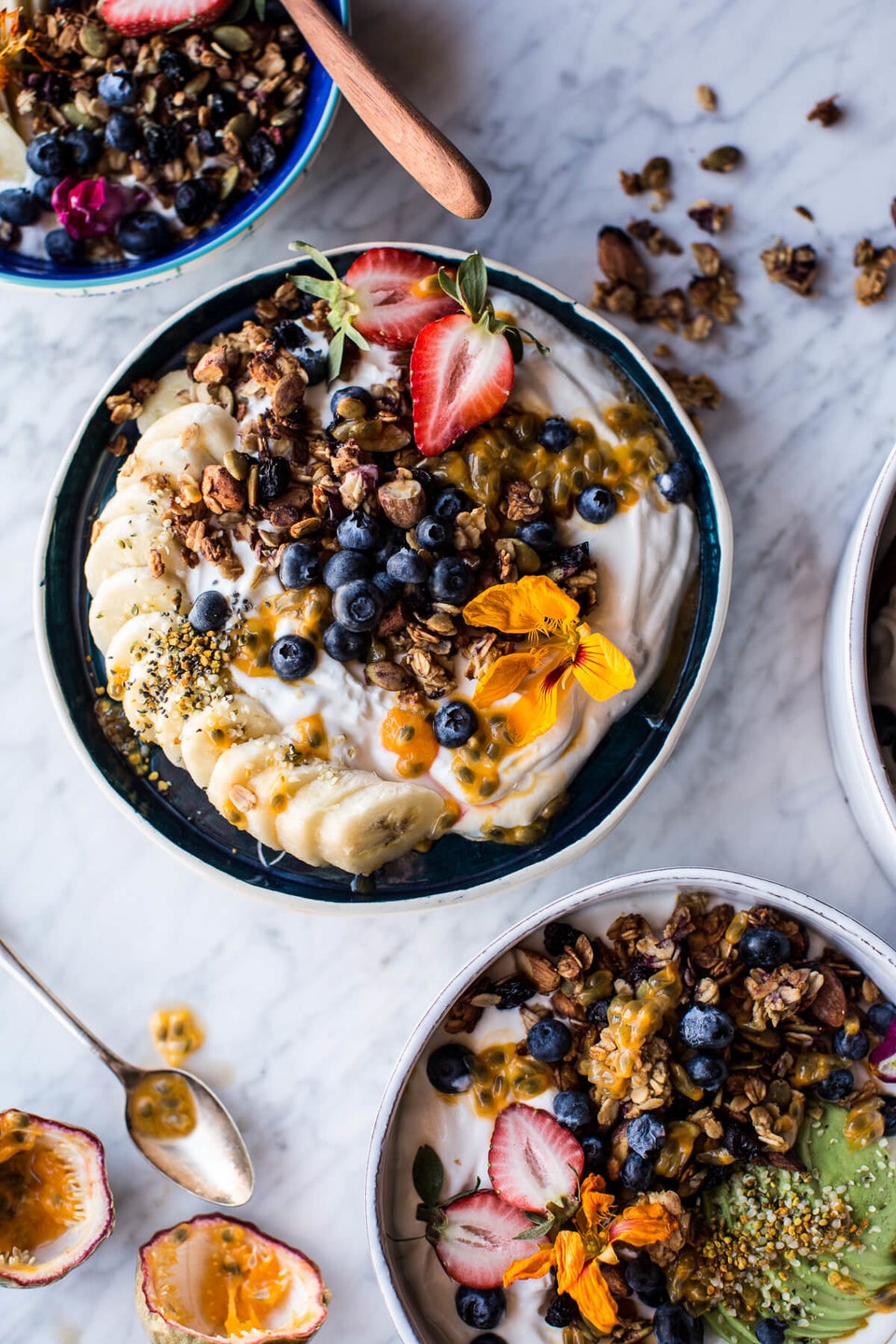 30-Minute Asian Chicken Soup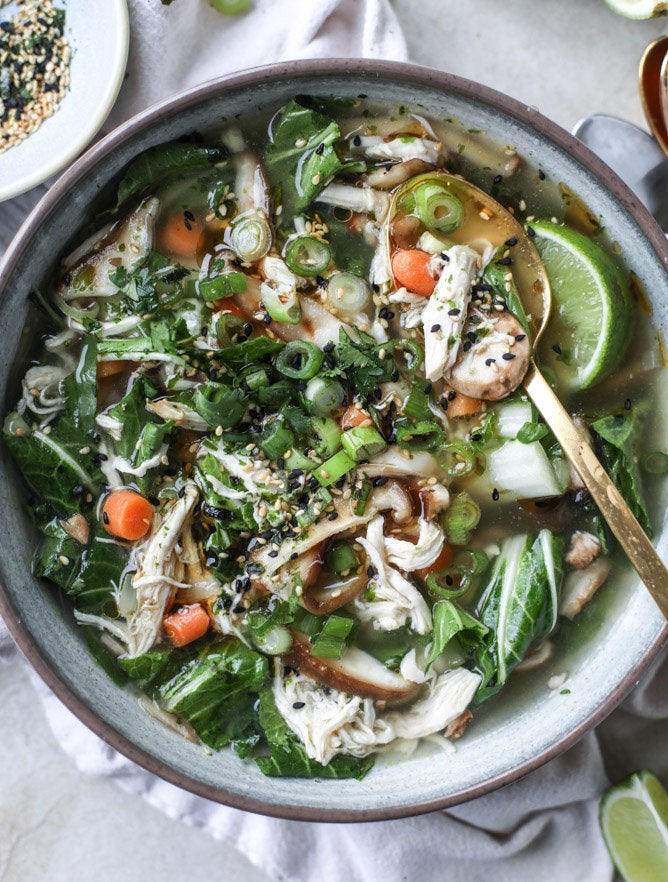 Winter Citrus Butter Salmon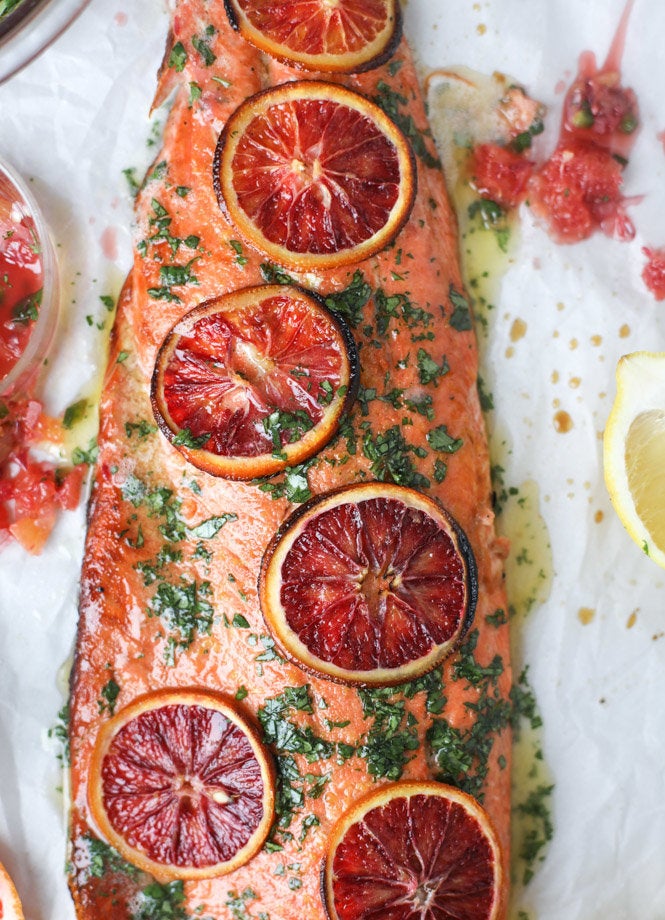 Roasted Vegetable Quinoa Harvest Bowl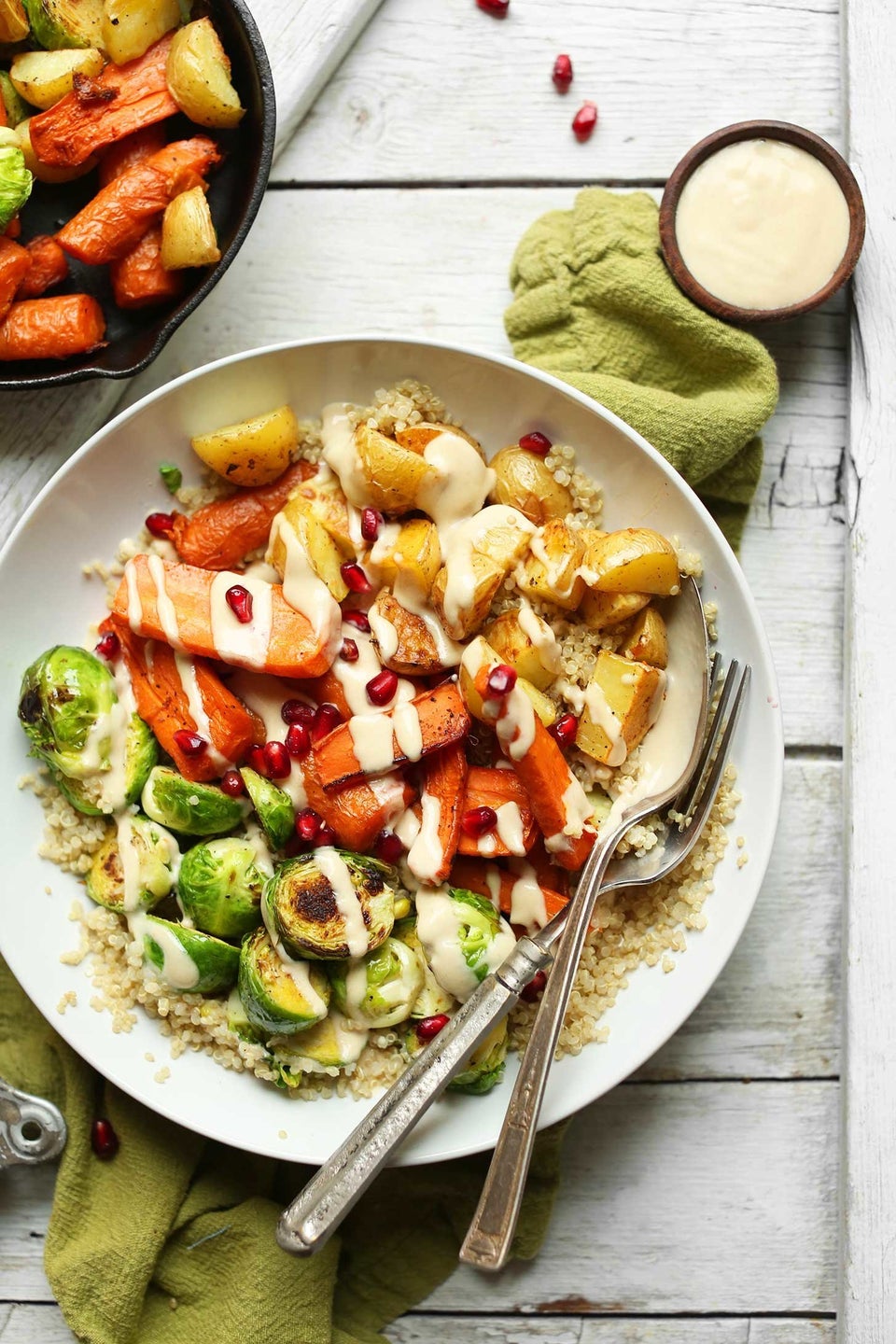 No-Bake PB And J Energy Bites