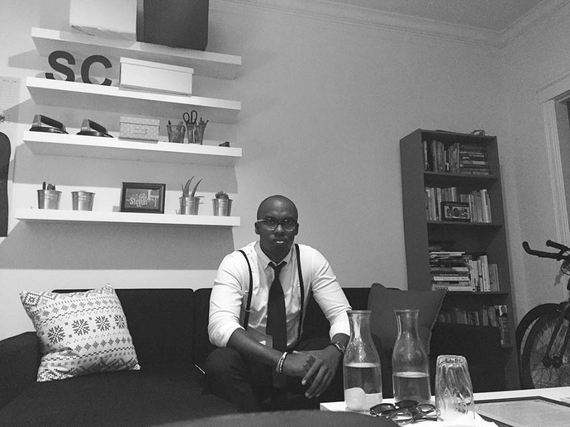 The day started at 6am. I helped secure a shooting location for local a filmmaker in San Francisco, went to see my 1yr old nephew in Berkeley, stayed out there to attend a church service at The Way on University Ave, handled work items to prepare for the launch Mission Bit's computer programming classes tomorrow and I ran a campaign meeting with my kitchen cabinet.
It's been a full day, but it's also a pretty typical day. The day is not quite over because I have my mentees coming by for dinner. These are young men between the ages of 18-24 that I invite over to my home to break bread with me. We have group outings a few times each month.
This is how we've been organically breaking the cycle. I seek the counsel of my elders and I give it because it was freely given to me. For that to be effective I have to share all of it, the good and the bad. The failed business moves, the failed relationships, the failed political campaigns and serious errors in judgement I've had.
I've achieved a lot for any 30 year old man. But I don't care to list my accomplishments with these young men. That's not what it's about. It's about giving them the permission to be human and to see my humanity. It's about sharing how we've climbed out of dire circumstances and how we're managing our current struggles. It's also about extending hope, practicing self-love and letting our actions showcase our values.
I'm not a spiritual leader, nor a millionaire, nor a person with several fancy degrees from world-renowned schools. I run a small nonprofit and I'm a local politician focused on education issues. And despite my failures and my station in life, I love the man I've become. That love allows me to share love and receive love from others in a way that helps make all of our lives more complete.
Calling all HuffPost superfans!
Sign up for membership to become a founding member and help shape HuffPost's next chapter