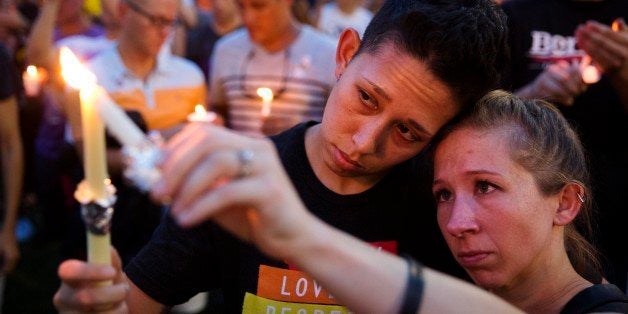 This week started off with the horror in Orlando. It was at once a hate crime, an act of terror and another tragic example of our lack of common sense gun control. Before the victims' bodies were even identified, Donald Trump was trying to fear-bait and scapegoat, bragging that he'd somehow been proven right and doubling down on his plan to ban Muslims from entering the U.S. But Trump's disgusting attempt to capitalize on a national tragedy didn't work. According to a CBS poll, only 25 percent approved of his shameful response, while 51 percent disapproved, and nearly two-thirds rejected his Muslim ban. Meanwhile, several members of Congress walked out of the now-traditional post-massacre moment of silence, with Rep. Jim Himes (D-CT) calling them "an abomination" that does not "honor the victims" but "mocks them." Senate Democrats then took over the Senate for 15 hours demanding action on gun control. Whatever the outcome, it is heartening to know that the time of silence is finally over, and that voices for reform are being heard over racist, divisive dog-whistles.
REAL LIFE. REAL NEWS. REAL VOICES.
Help us tell more of the stories that matter from voices that too often remain unheard.