According to police, an Uber driver with a semi-automatic handgun terrorized the town of Kalamazoo, Michigan, on Saturday night, driving alongside residents and opening fire. But if you were watching five of our nation's biggest news channels Sunday morning, you would have had no idea that there had been a mass shooting just hours before. 
The shootings -- which left six people dead -- appeared "random," the town's police chief said, and the driver, 45-year-old Jason B. Dalton, continued to pick up passengers during the hourslong shooting spree. Police arrested Dalton early Sunday morning.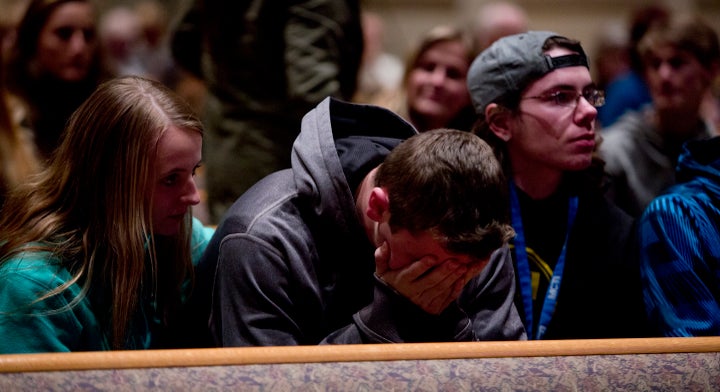 The channels opted instead to devote coverage to polls and results from Saturday's presidential primary in South Carolina and caucus in Nevada.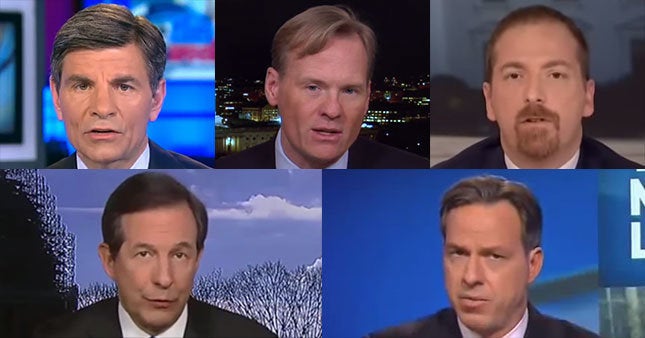 And despite a combined 19 interviews with presidential candidates Sunday morning, Media Matters found that none of the five programs bothered to ask one candidate about gun control.
"That's five hours of programming from shows that ostensibly address the week's most pressing issues in America, and yet no discussion of the country's latest killing spree, or what public officials should do to address the problem of gun violence," Eric Boehlert, a senior fellow for Media Matters, wrote Monday. 
"If the alleged Kalamazoo shooter had been a Muslim, would the Sunday shows have all ignored the killings?" he added.
In recent years, Republicans have repeatedly blocked efforts at gun control in Congress. 
"If ever there were a time the press and the Sunday shows ought to be addressing the deadly topic of guns, it's now, in the wake of another rampage and during ... an election year when candidates are addressing America's future," Boehlert wrote Monday. 
A CNN spokeswoman noted that the channel covered the Kalamazoo shootings early Sunday morning, and then throughout the day. The shooting, however, was not discussed during the one-hour broadcast of "State of the Union," when host Jake Tapper interviewed five presidential candidates. 
Neither ABC, Fox News nor NBC immediately responded to a request for comment Monday. CBS declined to comment. 
Calling all HuffPost superfans!
Sign up for membership to become a founding member and help shape HuffPost's next chapter