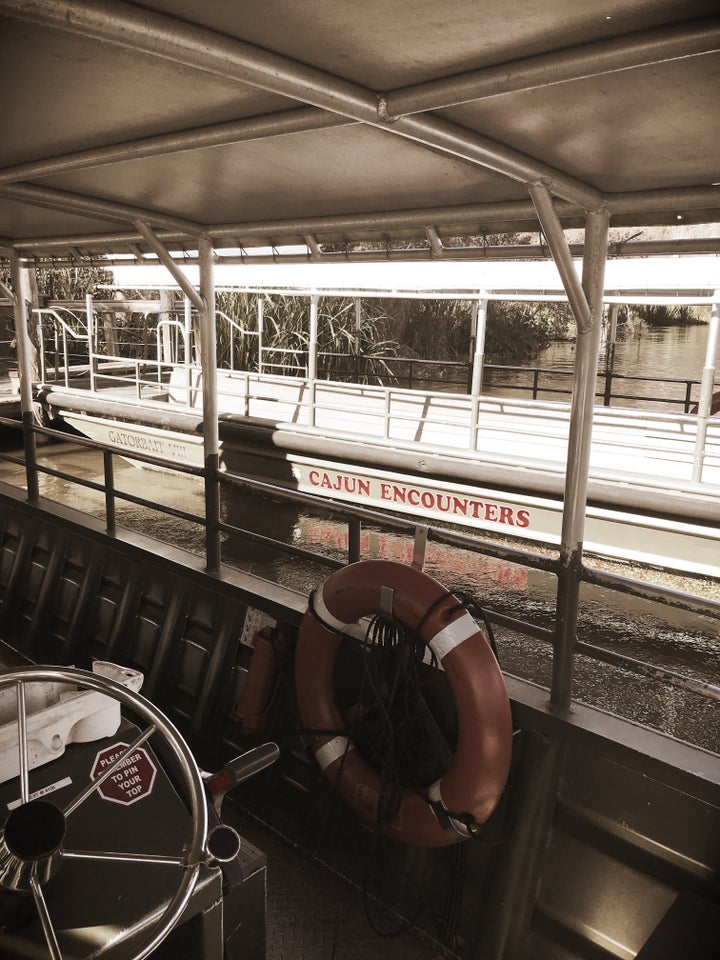 Habby cut away from the swarm and flew solo to the east. No one noticed him go, just as he planned it.
In Mississippi on the Pearl River sits an isle named Honey Island. Named after its one natural resource, that being its beehives.
Habby, a teenager, was developing all his skills and his powers which were palpable to everyone. The Queen was known to have said to her Drones, upon sight of the young glorious Habby, 'That Bee will go places.'
Fishermen from the town of Pearlington, Mississippi in the south west of the state like to push off their flat boats and tool around the waterways all day from across Honey Island. Buzzing.
Habby overheard a couple of the fishermen, chatting and slurping beers, something about a cat getting away? He was not sure, but also something about Cat Island? He had to investigate. Such was his nature.
Cat Island is touted by the denizens of Biloxi and Gulfport and even as far west as Pass Christian. Coastal towns whence Cat Island can be seen, on a clear day. It's lovingly mentioned in tourist brochures, it's an attraction, a feature. Except nobody goes anymore. It lost its appeal when gambling was legalized and bipeds went indoors to the mega-casino-hotels from which they rarely emerge.
Habby had no trouble figuring out the problem. He laughed at the ease of his task. There she was, a small female feline sad and alone and looking wistfully at the mainland. Instinctively he knew what to do.
A ferry boat takes virtually no-one back and forth twice daily to Cat Island and Habby herded the feline, stinging the confused critter when necessary, onto the boat and all the way to its own front door.
Food-Bearer was by the kitchen window sipping on this and that and staring out at the foggy wintery day. Worrying and filled with guilt until, as if by a miracle, there was Kitty on the doorstep.
Popular in the Community