A year after a Malaysia Airlines passenger jet was shot down over eastern Ukraine, killing all aboard, a Dutch town is remembering the victims with Ukrainian sunflowers. 
Hilversum, a town near Amsterdam, lost 15 residents in the crash. One year later, Hilversum residents have a new way to remember those who died -- with sunflowers grown from seeds gathered near the crash site.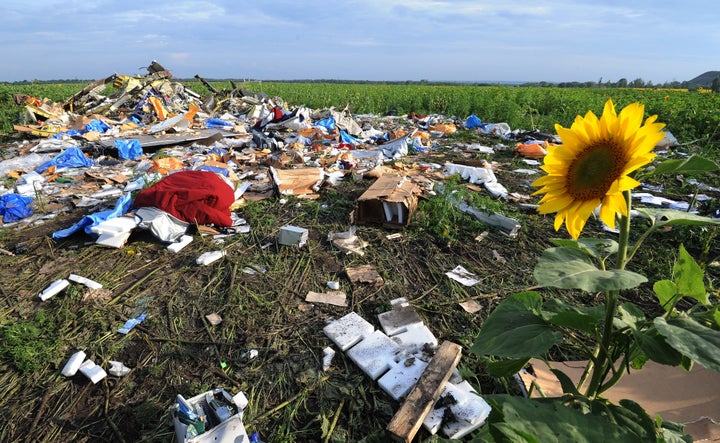 Crash investigators found sunflowers blooming around the twisted wreckage and human remains when they first reached the scene of the disaster, after two weeks of Russian obstruction. 
The flowers quickly became a symbol of hope and remembrance. Some laid the blooms in front of the Dutch Embassy in Kiev as a memorial to the victims.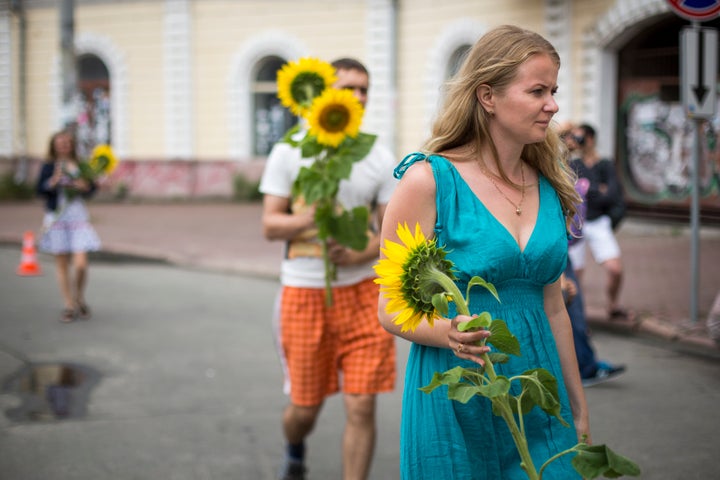 Paul McGeough and photographer Kate Geraghty, both journalists at the Sydney Morning Herald, made it their mission to send seeds from the crash site to victims' families and friends. McGeough wrote that they hoped the flowers would bloom as symbols of remembrance and renewal.
McGeough told The Huffington Post that he sent seeds to Thomas Schansman, the father of MH17 victim Quinn Lucas Schansman, who lives in Hilversum.
Some of those seeds were nurtured into flowers by the town's head gardener. Others flourished in the church of the Rev. Julius Dresme, pastor of the St. Vitus Church, where the victims' funerals were held.
Seeds from those flowers were to have been given away at a memorial service Friday. They will be planted in families' gardens, as well as the schools and sports clubs they attended. 
"It was a really good thought, because the seeds, they become flowers. They have seeds again, and on and on. And you can see, there's life," the gardener told RFE/RL. 
"There will always be seeds from Ukraine now in Holland," he said.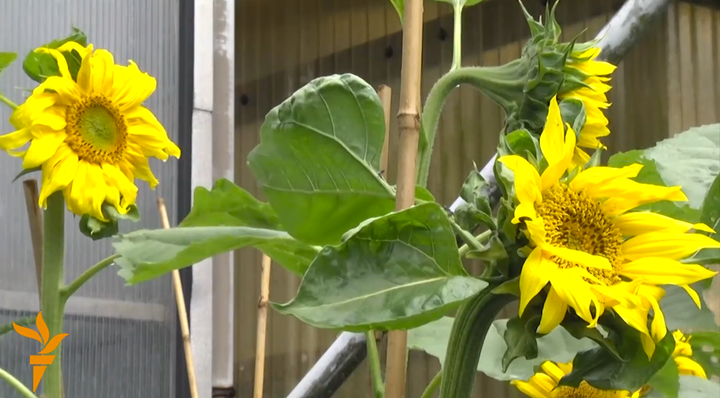 The MH17 disaster heightened tensions among Russia, Europe and the U.S., as the as the world blamed Russian President Putin for sponsoring and arming the separatists suspected of bringing down the plane. 
Australia, Belgium, Malaysia, the Netherlands and Ukraine have all called on the U.N. Security Council to conduct an independent investigation into the crash. Putin has rejected the calls as "premature."
CORRECTION: An earlier version said an unnamed American journalist may have given the father of an MH17  victim the seeds. Paul McGeough, an Irish citizen who works for the Sydney Morning Herald, said he gave the seeds to Thomas Schansman, the father of crash victim Quinn Lucas Schansman.
PHOTO GALLERY
Remembering MH17
Calling all HuffPost superfans!
Sign up for membership to become a founding member and help shape HuffPost's next chapter