One of the last northern white rhinos in the world has died, striking a heavy blow to a species already on the brink of extinction, reports the Ol Pejeta Conservancy in Kenya. 34-year-old Suni was found dead in his enclosure on October 17, 2014. Rangers are unsure of the cause of his death, but said that he was not killed by poachers.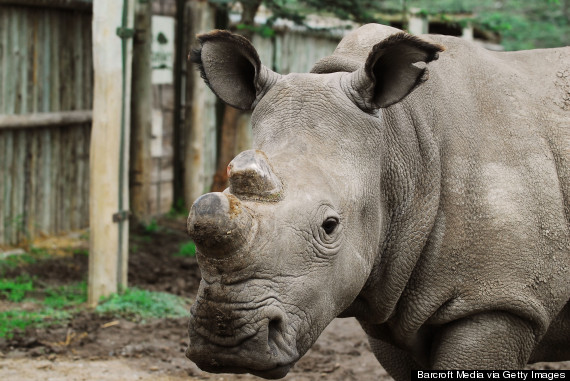 Suni at the Ol Pejeta Conservancy in Kenya.
Suni was the first northern white rhino ever to be born in captivity, the conservancy said in a statement. He was one of four northern whites transferred from the Dvur Králové Zoo in the Czech Republic to Ol Pejeta in 2009 as part of the "Last Chance to Survive" project. Conservationists hoped Ol Pejeta would provide more favorable breeding conditions for the rhinos in a final attempt to save the species.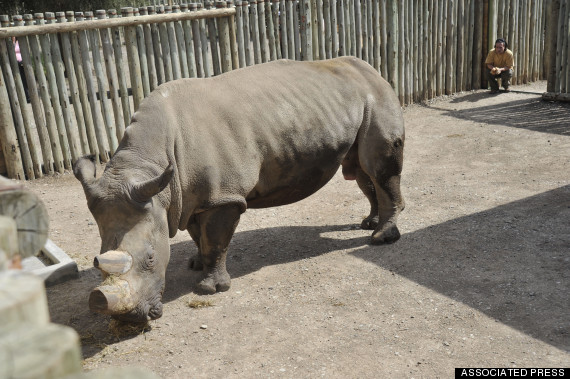 Suni after arriving at Ol Pejeta in 2009.
The conservancy explains the magnitude of this loss for the northern white rhino species:

There are now only six northern white rhinos left in the world. Suni was one of the last two breeding males in the world and no northern white rhinos are known to have survived in the wild. Consequently the species now stands at the brink of complete extinction, a sorry testament to the greed of the human race.

We will continue to do what we can to work with the remaining three animals on Ol Pejeta in the hope that our efforts will one day result in the successful birth of a northern white rhino calf.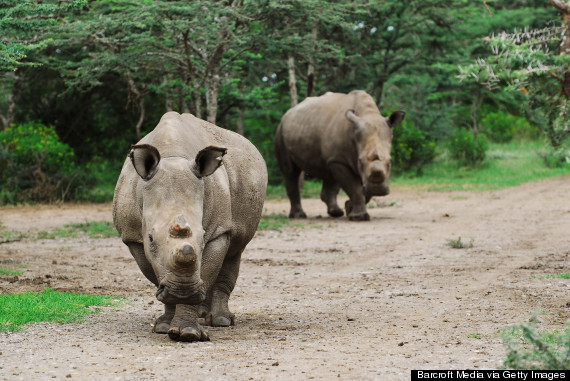 Sudan and Najin, two of the remaining northern white rhinos, at the Ol Pejeta Conservancy in Kenya.
Related
Before You Go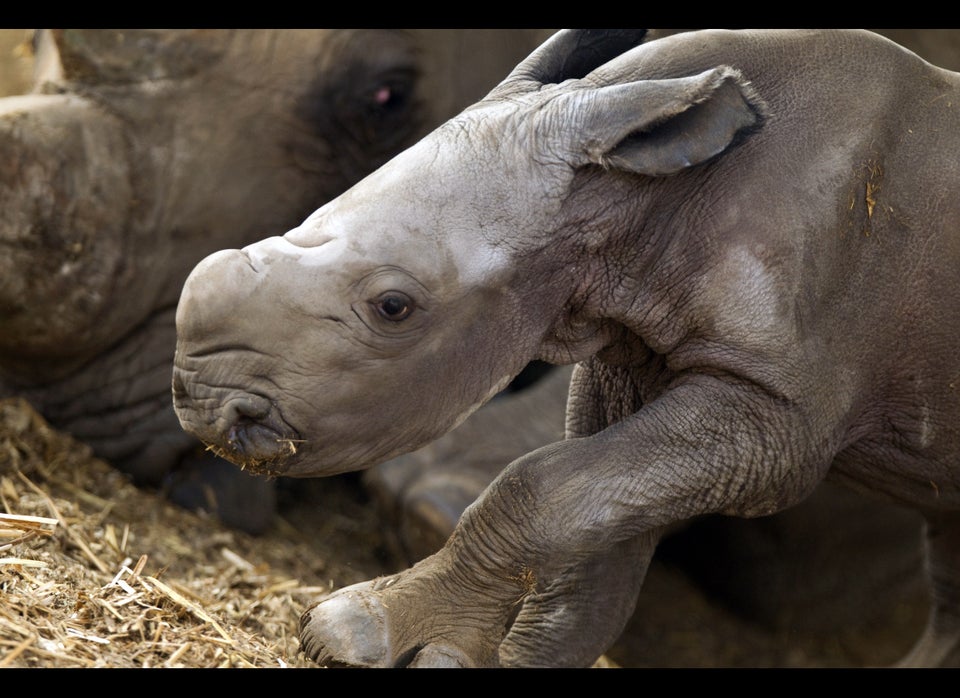 Rhino Overload
Popular in the Community