Unusually low water levels in the Stockholm harbor have led to the discovery of two sunken warships believed to be more than 400 years old.
"If it had only been one or two beams sticking up, I may not have noticed it," he told The Local. "But I saw immediately that it was a shipwreck. You could clearly see the bow and the stern."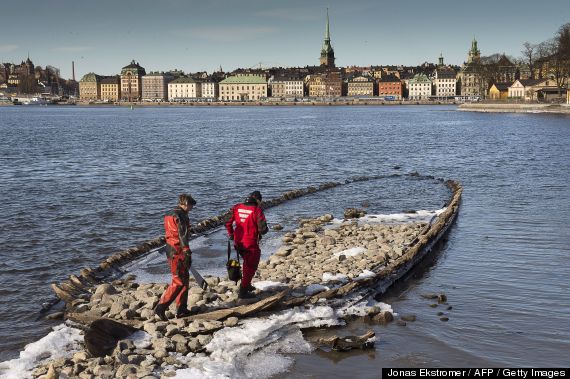 Marine archaeologists Jim Hansson and Goran Ekberg of the Sjohistoriska maritime museum investigate on March 28, 2013 a 17th century ship wreck that was discovered recently due to unusually low water in the sea penetrating central Stockholm. It might be a prize ship taken by Swedish forces during one of the numerous wars between Denmark and Sweden in the 17th century. (JONAS EKSTROMER/AFP/Getty Images)
Rumors of a hidden ship have circulated for years, but the revelation of two such vessels came as a surprise to local residents, CNN iReport notes.
Hansson, who works for Stockholm's Maritime Museum, identified the boats on his personal blog, writing that he believes one to be the Grå Ulven, or "Gray Wolf," which sunk in 1670, while the other may be the Den Stora Draken, or "The Big Dragon."
Swedish newspaper Expressen reports that scientists confirmed the identity of Grå Ulven, having known of its existence in the harbor since at least 1940. Wood samples from the second ship are being sent to the National Museum of Denmark in Copenhagen to conduct tests using dendrochronology, or tree-ring dating.
See the video above from YouTube user volvoew50 for first-hand footage of the newly revealed warships.
Related
Before You Go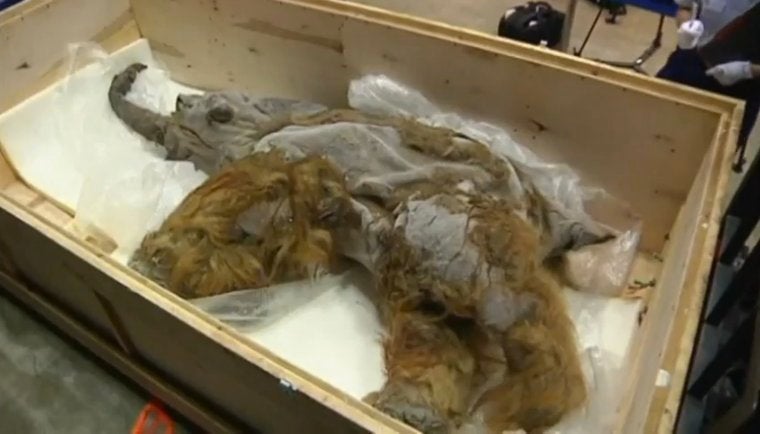 Unearthed
Popular in the Community