Mayor Michael Ryan, who supports the undercover stings, lay blame for ending the operation on the newspaper's reporting techniques. He said the paper exposed police tactics and strategy and compromised the work.
Ryan did not express concerns about cocaine buyers being lured into the city and closing deals in such public locations as parking lots and family restaurants. In a statement to the paper, he said he was told by police that the public has never been in danger.
The mayor did not address huge overtime payments to undercover officers and lucrative rewards to a network of secret informants.
Four of the five commissioners, including the mayor, support the practice. Commissioner Neil Kerch, a defense attorney, declined to comment because of the nature of his profession.
"It bothers me that they don't see a problem with it," Sunrise resident Roseanne Eckert told the Sun Sentinel Friday.
The mother of a teenage boy, Eckert wrote to the mayor earlier in the week, expressing concern about the safety of her son and his friends riding bikes near Sawgrass Mills, the sprawling outlet mall where undercover police and informants posing as cocaine dealers have staged stings.
"I now have to worry that your ... police will be out guns blazing because of criminals they brought to our city?" she asked the mayor.
Sunrise made its last major cocaine trafficking bust July 3, jail and police records show. The sting and arrest took place in the parking lot of the Don Pan International Bakery, just south of the mall. Detectives arrested a New Jersey man who came to town to buy a kilo of cocaine from them.
The newspaper found that police departments in nearby cities don't systematically lure in drug buyers from afar. Nearly four out of every five suspects booked since 2009 for cocaine trafficking by Sunrise police listed home addresses outside Broward County.
The newspaper revealed that police enticed buyers with bargain prices and offers of coke on consignment.
The city also paid one lady informant -- a charming, shapely brunette -- more than $800,000 since 2008. She was credited by police with helping Sunrise set up 63 stings and reel in at least $5 million in cash and assets seized from criminals, according to a court record.
The newspaper also reported that a dozen undercover officers regularly working the stings made a total of $1.2 million in overtime over three-and-a-half years.
The stories were distributed widely online and were featured on television by CNN and ABC's Nightline. The coverage ignited an intense debate about the appropriateness of local police working to nab wannabe cocaine buyers living 1,000 or more miles away.
The police department, however, had its defenders, including the Greater Sunrise Chamber of Commerce.
"We support the efforts of the Sunrise Police Department to arrest people who are trying to buy drugs to sell in communities, whether our community or others," said Michael Jacobs, executive director.
Some elected city officials also stuck by the cops.
Commissioner Larry Sofield told Police Chief John Brooks at Tuesday's regular public meeting of the Sunrise Commission: "I don't see that you've been doing anything illegally or immoral. I think you and your unit, people, have been doing a great job."
Addressing the Sun Sentinel directly, Sofield said: "I think you have done a great service to the community. Unfortunately I think it was the criminal community that you have done service to."
Brooks has remained silent on the controversy, letting any response come from his staff or from the commission, to which he reports. He's repeatedly denied requests for comment from the Sun Sentinel before publication and after, and he hung up on a reporter Thursday.
Eugene O'Donnell, professor of law and police studies at John Jay College of Criminal Justice in New York, said a cocaine-selling program like the one instituted in Sunrise must be carefully overseen.
"It brings up so many issues, ethical issues, safety issues. Is it being done for money? Those are all serious questions. There has to be oversight," he said.
The U.S. Department of Justice Inspector General audits and investigates the receipt and expenditure of federal forfeiture funds, but due to the governmental shutdown no one was available to respond to inquiries from the Sun Sentinel.
Florida state Rep. Katie Edwards, a Democrat who represents Sunrise, said she plans to meet with city officials to learn more specifics about how the stings were carried out.
"As a legislator, my concern surrounds whether these practices are tantamount to entrapment and run afoul of the Constitution," she said.
Broward State Attorney Michael Satz said his office has found no problem with Sunrise officers posing as drug dealers, selling cheap cocaine, and luring in buyers from afar.
"South Florida is known as a source of drugs," he said. "People come to South Florida to buy drugs."
But Broward Public Defender Howard Finkelstein said the police are "putting citizens at risk."
"They are bringing felons here," he said. "No one is going to think this is a good idea unless it's another police administration that wants to use this to raise money. We have enough drugs and criminals here. Now we are importing them?"
momatz@tribune.com; 954-356-4518. ___
(c)2013 the Sun Sentinel (Fort Lauderdale, Fla.)
Distributed by MCT Information Services
Related
Before You Go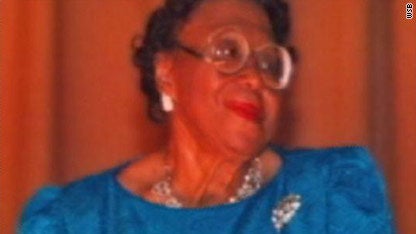 People Killed By The War On Drugs
Popular in the Community