Photographer Kim Weiss has spent countless moments observing sunrises and sunsets above the ocean from her 14th floor balcony. For years she would photograph nature's splendor and share the images with her friends. And eventually, the idea came to her to develop a book from her photographs, paired with meditations to lyrically accompany the beauty of Mother Nature.
"My little book was sewn together with a thread of awe coated in gratitude," Weiss said in an email to The Huffington Post. "Corny as that may sound, the emotions I felt—and feel—every day surprise even me."
The book includes poems, affirmations, meditations and reflections from authors and thinkers like Jack Canfield, Arielle Ford, don Miguel Ruiz, Jr., Jean Houston and Betsey Chasse.
"I invite you to take in the vibrancy of both the pictures and the words Nature gives me a gift every day and I share this with you," Weiss said.
Scroll down to see a sample of the images and meditations from Sunrise, Sunset: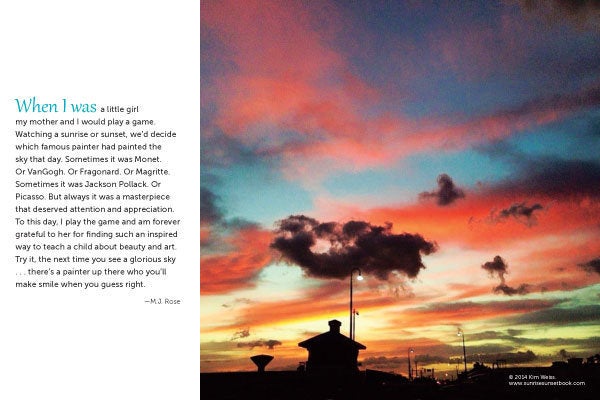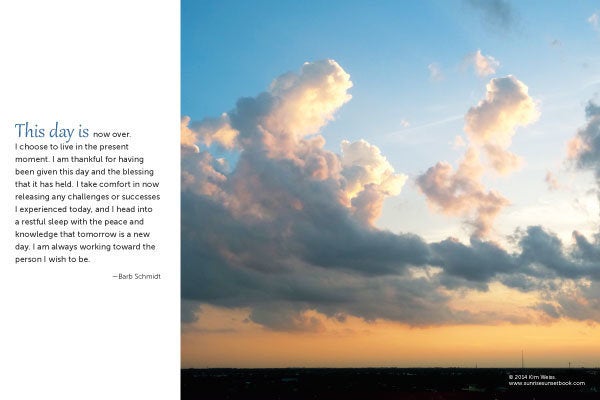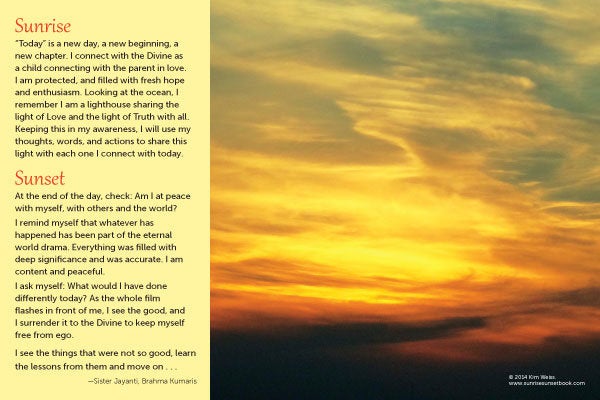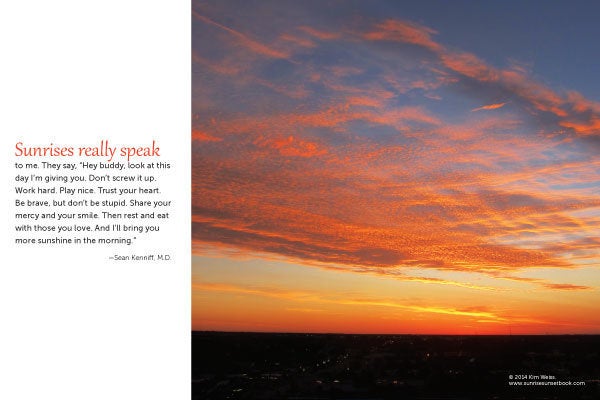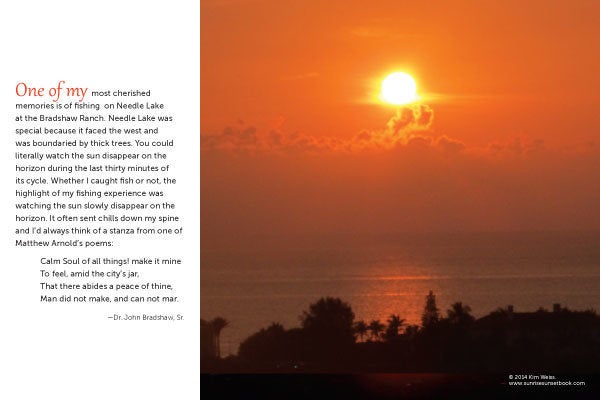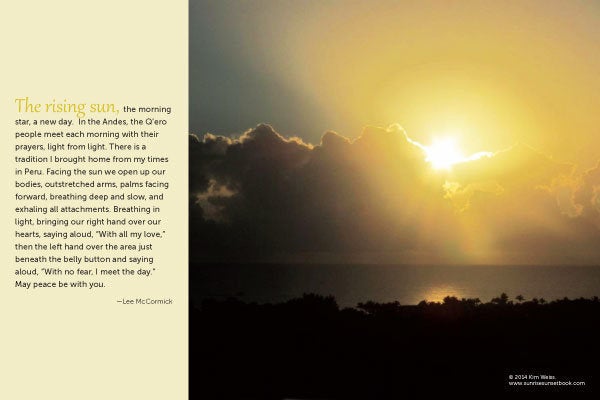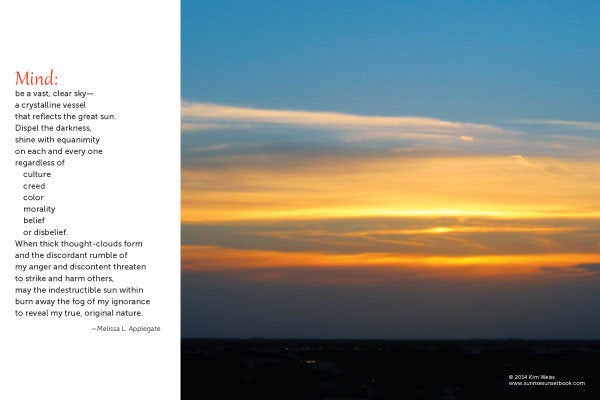 Related
Popular in the Community