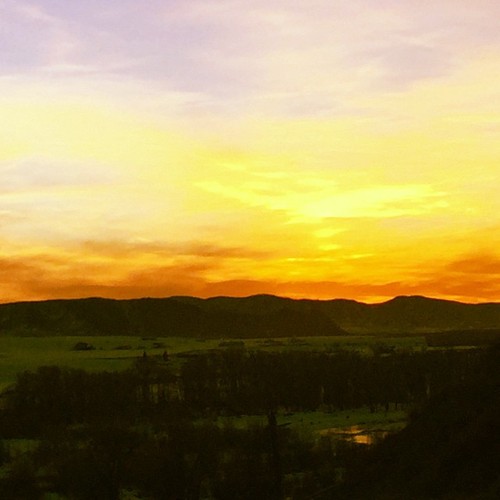 I was very contemplative on my recent flight home from Colorado, traveling back from a week with my Mom as we try to manage some challenges that often go along with a vibrant life that is in it's eighth decade. There were many poignant moments and beautiful sunsets in our time together this trip and I sat on the plane with a bittersweet feeling of love and concern as I took in this vivid sunset through the tiny window.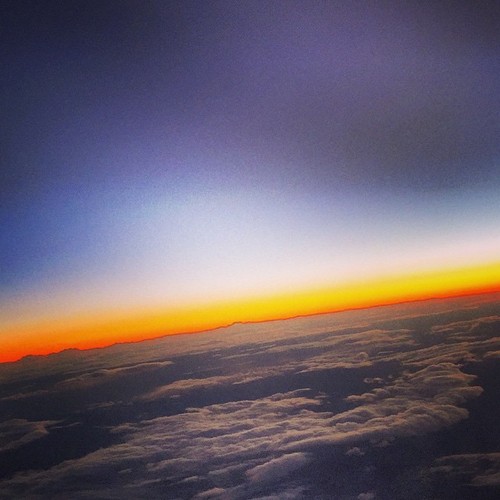 When I landed, I received a call from a Flawless Foundation board member with shocking news. The girls in the latest headlines who had been murdered in Westchester County, New York by their father -- a retired local police officer who then shot himself -- had attended school with her son. Another horrific tragedy had hit close to home. As we talk about these terrible events and serious issues all the time in our work, this conversation was frank, direct and action focused. After we took a moment to share the shock and sadness, we turned to the urgency for our mission in prevention and awareness while brainstorming possible ideas to help the school community with our resources. In the face of one more incident of the unnecessary loss of lives, we felt more determined than ever that if our work could save one family from, such a tragedy, then it was all worthwhile.
The news reports this time were like so many of the others we see too often: "Hochman had no known health or psychiatric problems that would have been a factor in the case" "This came from nowhere." "He snapped." "No one saw this coming."
These familiar descriptions may be literally true, but so often there are signs, and much of the challenge we face is that even when there are signs, our system ignores them. Our brain health and the brain health of others is something that we are so often unconscious about -- that is, unless we are being judgmental about someone acting "weird or crazy." But as these tragic cases repeatedly show us, we must take our heads out of the sand as these disorders, left untreated can not only damage people's lives but also impact the lives of so many others around them.
Last week, as my sister and I reflected on the pattern of our mothers' recent challenges we realized that these issues started many years ago before we gave them any attention or treatment. How could it be that I advocate for more awareness around brain health but didn't see the signs myself? I am sad to admit that a few years ago, there was some tension and judgement from me about my dear Mom's behavior that was all due to a lack of understanding about a change in her brain function which now finally makes sense to me, at least in retrospect.
The point is, none of us is immune from the challenge of recognizing and responding to mental health issues before they become even bigger problems. So where's the education we all need? Where's the philanthropy and investment that's called for? Where's the brain research? Where's our pink ribbon to raise awareness and engagement?
I don't have a pink ribbon, but I do have a pink sunset.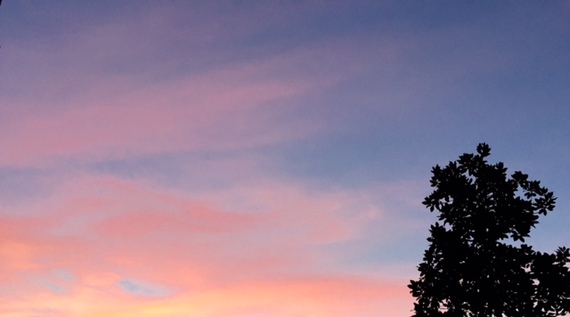 This early morning I had a rising sun as I got in my car to drive to Oregon State University to spend the day with mental health advocate, Ross Szabo who was training student affairs staff and student leaders in his mental health curriculum. Ross has brought mental health education to over one million students through his public speaking. As I headed out into the "sunrise" to hear him speak, this pink sky represented hope to me through Ross' work as we balance the grief this week also with the golden light which was shining in repeated bursts during the Oscars on Sunday night.
When you think about it, the Oscars was one of the greatest consciousness-raising moments we've had for improved awareness of brain health in years, between the films and artists who were honored, covering issues ranging from Alzheimer's and ALS to veterans with PTSD and teens contemplating suicide. To be sure, we have so much more to learn and understand as a society if we are ever to deal effectively and compassionately with the range of brain health issues that affect us and those we love. And yet the center of our mainstream popular culture had used its moment of glamour and public attention to make a difference, call us to action and suggest the possibility of what it might mean for us to be truly informed and aware. So I"m going to embrace it as a symbolic sunrise -- and a new opportunity for us all to seize the day we've been given in building a society where we can truly see the brain health challenges people face and respond with both the love and support that are long overdue. It's time to stop the judgement and come together to take action, it's time for understanding and compassion, its time to see the perfection in every person.
REAL LIFE. REAL NEWS. REAL VOICES.
Help us tell more of the stories that matter from voices that too often remain unheard.