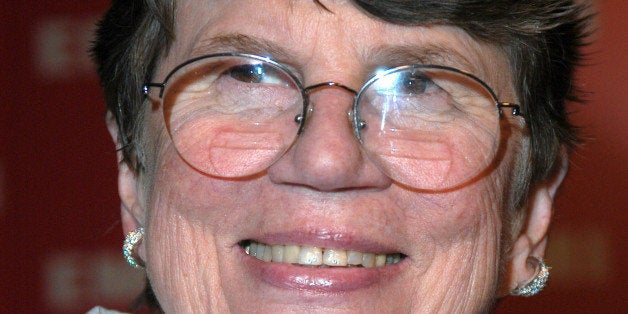 Women change the world. As I listened to the stories of National Women's Hall of Fame Inductee Dr. Antonia Novello, Florida Women's Hall of Fame Inductee Louise Gopher and Mayor of the City of West Palm Beach Jeri Muoio, I heard the passion, determination and persistence that are the hallmarks of women of accomplishment. These women were participating in a panel jointly hosted by the National Women's Hall of Fame and the Florida Commission on the Status of Women. In this blog, we'll learn about women who have been inducted into both the Florida Women's Hall of Fame and the National Women's Hall of Fame -- whose accomplishments have benefited women and life in the Sunshine State. Match the following with her achievement: (answers at the end):
____ 1. The first female attorney general of the United States.
____ 2. A pilot who commanded the Women Air Force Service Pilots (WASPs) during World War II
____ 3. The biochemist who developed the skin test that identifies tuberculosis.
____ 4. Today, she is recognized as one of the 20th century's greatest writers on the African-American experience.
A. Jacqueline Cochran
B. Zora Neale Hurston
C. Janet Reno
D. Florence Seibert
The first African-American student to attend New York's Barnard College, Zora Neale Hurston's education in anthropology informed her films, plays and writings. Raised in the nation's first incorporated all-black township of Eatonville, Florida, Hurston studied at Howard University in Washington, DC before she went to Barnard (graduating in 1928). Over her career, she wrote numerous short stories, plays, essays, an autobiography Dust Tracks on the Road, four novels and two books of folklore. Although well-known during her lifetime (she received a number of literary and other awards), Alice Walker worked to restore knowledge of Hurston's accomplishments and writings in the 1970s. Today, Hurston is regarded as one of the 20th century's greatest writers on the African-American experience.
Florence Seibert developed the skin test that identifies tuberculosis. A biochemist who survived polio as a child, Seibert had worked as a graduate student to purify distilled water and eliminate bacterial contaminants. In 1934, Seibert published the results of the work in which she had purified the protein used for the tuberculosis test. The protein was called Purified Protein Derivative (PPD). By 1940, she had improved the protein purification process to the point that it became the international standard for the tuberculosis tests and is still used today. After she moved to Florida, Seibert became director of a cancer research laboratory. She received many prizes and recognition for her work.
Born near DeFuniak Springs, Florida (date unknown), Jacqueline Cochran was raised in poverty and didn't have a pair of shoes until she was 9 years old. Her first job was sweeping floors and serving as a shampoo girl at a beauty salon; although her desire was to fly airplanes. In 1932, she earned her pilot's license and in 1934, she entered her first airplane race. By 1937, she had earned the first of the 15 trophies she would be awarded as the outstanding woman aviator in the world. Prior to World War II, Cochran had suggested to the President and his advisors that women could serve as pilots as needed. Although her idea was originally rejected, by 1942, her plans for women pilots serving their country were embraced. Cochran was asked to train and organize women pilots into what became the Women Airforce Service Pilots (WASPs), which she then commanded. The WASPs, over 1,000 strong, flew over 60 million miles in every type of aircraft during the War. In 2009, President Obama signed the legislation awarding the WASPs the Congressional Gold Medal.
Janet Reno, the first female attorney general in the U.S., had a career filled with firsts. Born in Miami, Florida, Reno attended Cornell University and Harvard Law School. Elected as the first female Dade County State Attorney in 1978, she became the U.S. attorney general in 1993 during President Bill Clinton's administration. Her focuses as attorney general included reducing crime and violence, intervention to keep children from high risk and dangerous behaviors, and enforcing civil rights. Reno's life was influenced by her mother who said: "Good, better, best. Don't ever rest until good is better and better is best."
Learn about more she-roes and celebrate amazing women. These Sunshine State women are among the more than 850 women profiled in the book Her Story: A Timeline of the Women Who Changed America. We salute their outstanding accomplishments and are proud to stand on their shoulders.
(answers: 1-C, 2-A, 3-D, 4-B)
Popular in the Community