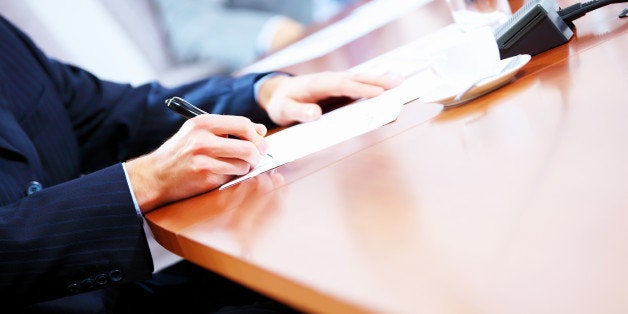 It's national Sunshine Week -- a time to promote awareness and discussion about the importance of open government and freedom of information. It's also a great time to look at open records laws in Colorado and see how much sunshine is actually reaching public records. While the Colorado Open Records Act (CORA) requires public access to government records, the law on the books is often quite different from how a citizen on the street is treated.
There are a number of roadblocks for citizens seeking a public record under CORA from a state or local government office. Local governments from Boulder to Colorado Springs take an "open but not free" approach that includes a "nominal charge" of $20 to $35 per hour for permits, housing deeds and other public records. The prevalence of new fees charged to requestors for research, retrieval and copying probably convinces some citizens to drop their request. Thankfully, at least one Colorado legislator intends to propose a comprehensive legislative approach to the fees issue -- but not until 2014.
Citizens face other challenges in gaining access to these public documents. In the modern age of inexpensive scanners, computers, and email it is ridiculously outdated to require a citizen to travel hundreds of miles to a government office to inspect documents. A new amendment to CORA signed by the Governor last week addressed this by requiring government entities to send copies of records by U.S. Mail, fax or email when a citizen requests it. Although the legislation raised concerns by some that it was reinforcing fees charged by agencies, the new law clearly states: "no transmission fees may be charged" when documents are sent to a citizen by email. No longer will a citizen in Pueblo be required to drive to Denver to see a one-page public record -- she has a right to request that document be scanned and emailed to her.
But Colorado state and local governments need to move further to modernize and make these records truly open to the public. Filings and data that are undisputedly public information should proactively be placed on government websites. Citizens could then access these records at any time, in their own homes or on mobile devices, without having to make a CORA request. For example, small businesses could access old permits and geographic data online to complete their construction projects without a lengthy and costly CORA request. In another example, Denver City Council is considering reforms to the disclosures filed by those receiving no-bid contracts from the city - a needed check on public corruption and pay-to-play scandals. However, these disclosure forms are filed with the City Clerk in paper form, stored in file boxes in the office, and are not even mentioned on the website's list of available records. In order for the public to be able to use these documents to shed light on the city's contracting, these filings should be accessible online.
In the 21st century, open records should be available to the public for viewing using modern technology. Sunshine... there's an app for that.
Calling all HuffPost superfans!
Sign up for membership to become a founding member and help shape HuffPost's next chapter