If you're looking to cross both items off your bucket list at once, there's a map that shows the locations of Bigfoot sightings inside the path of totality, giving you a chance to see the eclipse with a hairy new friend: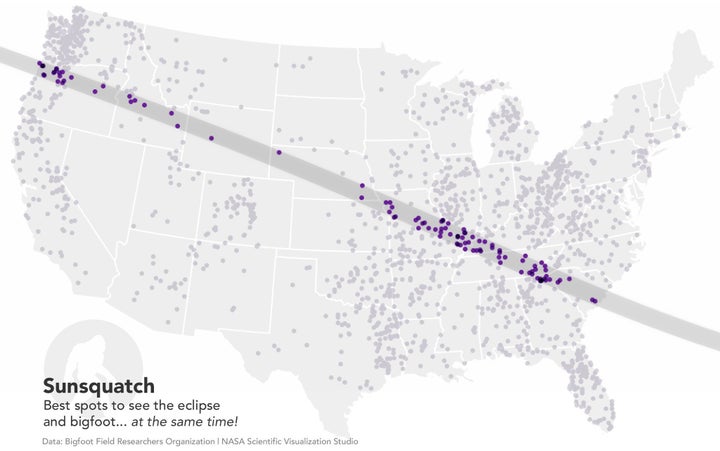 The map's creator, data visualizer/cartographer Joshua Stevens, isn't a Bigfoot believer himself, but he had seen so many increasingly specific eclipse-related maps that he took it as a challenge to create a new one.
"I thought if eclipse maps were reaching the peak of absurdity, why not raise the bar a little?" Stevens said. "I knew just the data to use."
Stevens said he was surprised by how widely his map was shared.
"I created the map as a way to poke fun on Twitter with something goofy. I thought maybe a few people who'd seen some of the same threads would get it," he said. "But didn't expect much response."
If you're hoping to see the eclipse this month, wear the right protection for your eyes. And bring along an extra pair of eclipse glasses, just in case you make a new friend.
Related
Before You Go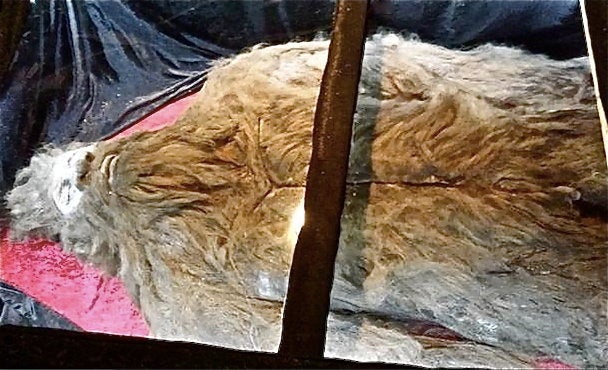 The Legend of Bigfoot Continues
Popular in the Community