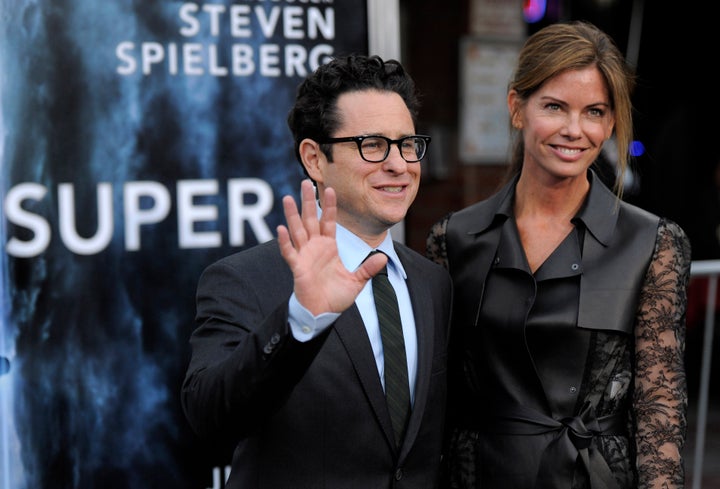 In a summer of prequels, sequels and overblown budgets, will anyone turn out to see a movie with no big stars, no clear plot and a monster shrouded in mystery?
That's certainly the question on the minds of everyone at Paramount, the studio behind "Super 8," the upcoming family-disaster-monster-Steven-Spielberg-homage film from cult favorite filmmaker J.J. Abrams.
For Abrams, the director of Super 8, as well as the creator of the equally secretive "Lost" series and 2009 disaster film, "Cloverfield," secrecy is his greatest weapon. The director has made a habit of releasing as little information as possible about the plots of his projects, swearing crew members to secrecy, and generating hype in unique capacities.
The storyline of "Super 8" has stayed especially under wraps since the first teaser for the film -- a purposefully vague mishmash of images relating to a mysterious train crash that culminates with a monster trying to escape a sealed off steel box -- leaked in May, 2010. The only real information we garnered from the teaser was that J.J. Abrams was directing a film, Steven Spielberg was producing, and it was called "Super 8."
With "Cloverfield," Abrams didn't even give away the film's title in its earliest trailers, opting instead to print its January, 2008, release date. That trailer opened with a collection of grainy, unexplained scenes of young people partying in New York City before an unseen force starts growling, blows up a building and then sends the head of the Statue of Liberty careening into a crowded street.
After the "Cloverfield" trailer was released, the media began speculating almost immediately. USA Today called the film Hollywood's "biggest experiment with reverse psychology," as it created a passionate fan base by refusing to divulge any information whatsoever. Others wondered if it was an HP Lovecraft adaptation or based on an old alien film called "The Parasite." A "Lost" spin-off? A "Godzilla" reboot?
Details were sketchy and moviegoers salivated; the film went on to score around $41 million over its opening weekend, the biggest January opening of all time.
Other directors have certainly done this before -- See: "The Blair Witch Project" and many of M. Night Shyamalan's films -- but nobody has made this level of plot secrecy such a lynchpin of their career like Abrams.
But in this summer of big-budget franchises and comic book adaptations, the overwhelming secrecy surrounding the film might be hurting "Super 8" considerably. Qhile advance tracking for "Super 8" has been soft, tracking numbers and awareness for the "Green Lantern," a comic book film opening June 17 and starring Ryan Reynolds, are through the roof, Deadline reported. NRG tracking data, according to New York Magazine, revealed that 64 percent of potential filmgoers surveyed even knew what "Super 8" was, and only 36 percent expressed "definite interest" in seeing it.
Speaking with The Huffington Post, a Paramount representative acknowledged the challenge in marketing a "period monster film" with an original concept and relatively unknown actors. But the representative added that they're banking on the rabid Abrams fan base to jolt the film's reception on its initial weekend.
Since the film's budget didn't exceed $50 million, a modest price tag for a potential summer blockbuster, Paramount was able to have "a bit more fun" with the marketing campaign and plans on the critical reception and word of mouth carry the film through the summer, the representative said.
Thus far, critics have been generally positive about the film. Time's Richard Corliss called it "the year's most thrilling, feeling mainstream movie," And Lisa Schwartzbaum, of EW, praised it as"the best summer movie of the year - of many years." Variety, on the other hand, called "Super 8" a "relatively standard monster movie," and Slant Magazine said the film was "incapable of transcending its go-nowhere nostalgia."
This week, "Super 8" partnered with Twitter to announce 300 advanced screenings of the film, which will open in select cities Thursday. Paramount is directing fans to #Super8Secret, a sponsored hashtag, which leads Twitter users to a direct link to buy tickets for the special screenings. Some theaters are offering free popcorn, too.
Abrams, who recently gave a TED talk about the power of maintaining life's mysteries, is clinging to his marketing tactics: The less you know, the better your movie-going experience will be.
"I just feel like now that before the movie starts, I've been told almost everything," he told the Orlando Sentinel. "I don't even know where it's all come from. It's just 'out there,' information you get through osmosis. You gather this information by just passing through the world, without even realizing the movie's being spoiled for you."
Calling all HuffPost superfans!
Sign up for membership to become a founding member and help shape HuffPost's next chapter