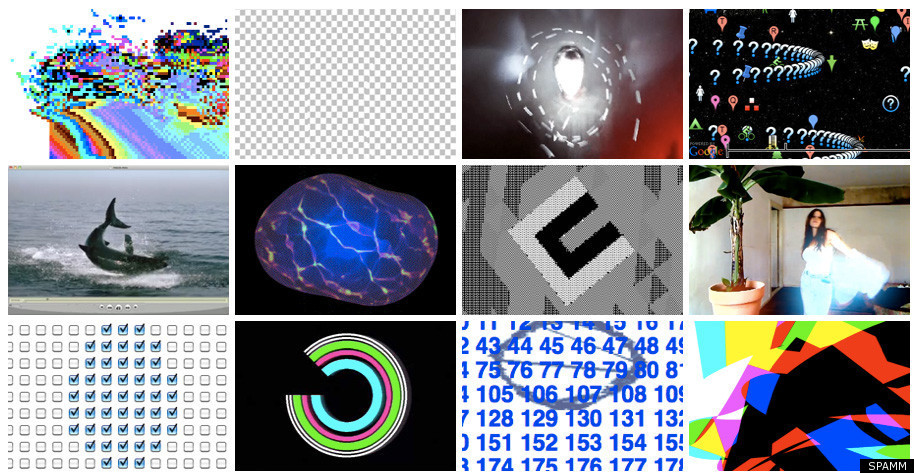 Google Art Project revolutionized the limits of online art viewing by making the world's most renowned museum exhibitions accessible through the click of a mouse. Yet the museum undergoes a far more radical reinvention with internet art archive SuPer Art Modern Museum, in which the internet is not only a vessel but a playground as well.
The SuPer Art Modern Museum, or SPAMM, is a mecca of online art which can exist only on, in and through the internet. It is to 2000's The Web Net Museum what WiFi is to dial-up. The works displayed are digital pieces riffing off online gems like Gifs, YouTube, Facebook and Google. They combine online content with the properties that the digital realm has instilled into the modern surfer: intense speed, multitasking and hyper-democratic all-at-once-ness.

The website, curated by Thomas Cheneseau and Systaime, features 50 works by 50 impressive digital artists including JODI, Francoise Gamma, Angelo Plessas, Mr Doob, Rosa Menkman, Jeremy Bailey and Petra Cortright. One piece, 'Google Gravity,' by Mr Doob, presents an interactive Google search which then proceeds to collapse on itself, presenting a visual avalanche of output.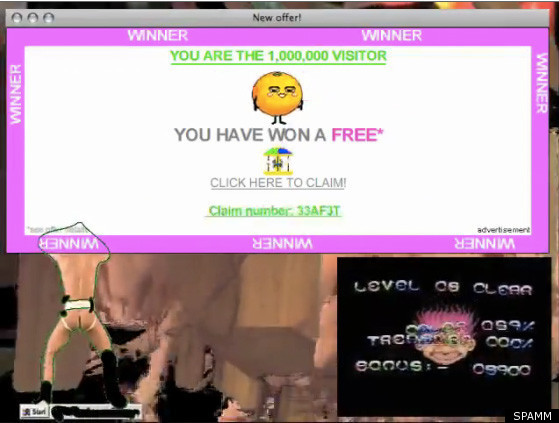 Another, a video by Daniel R Levya entitled FAKE + GAY, throws viewers into the retro desktop rabbit-hole of shaping sexual identities and relationships through the internet. Online dating, instant messaging and KidPix graphics help to create an overflowing neon melting pot.
The video below is TOXIQUE by JANKENPOPP, which flashes pictures of Britney Spears, ranging from pop-princess perfection to bald, umbrella-toting madness, accompanied by a remix of Toxic.
See much, much more by visiting SPAMM.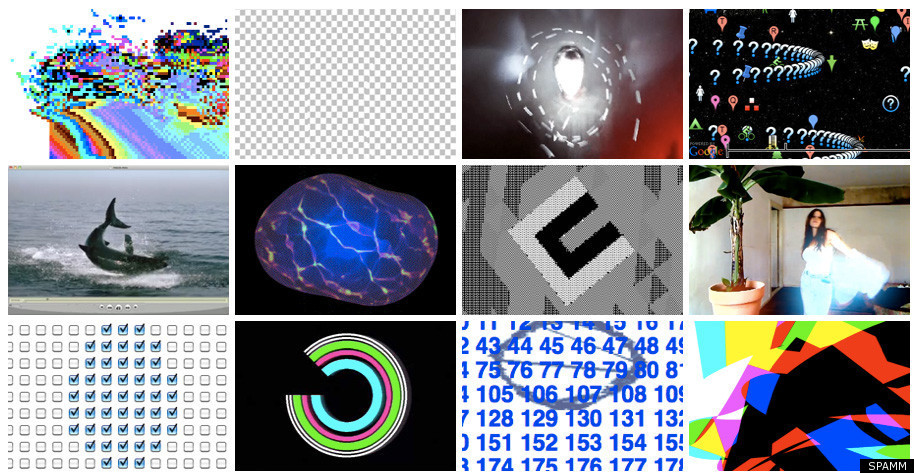 Related
Popular in the Community