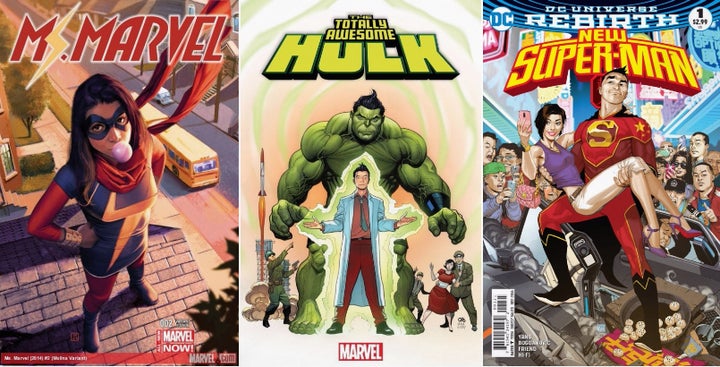 While audiences and fans are increasingly non-white, superhero movies continue to center around white men (Captain America, Ironman, Superman, Batman, Spiderman, the Hulk, Thor, Deadpool, Antman, etc.).
A panel of Asian American experts and creators gathered this past Sunday at San Diego Comic-Con to discuss the state of "Super Asian America." Hosted by Mike Le from Racebending.com, the sixth annual panel featured Gene Luen Yang (New Super-Man), Sarah Kuhn (Heroine Complex), Keith Chow (Nerds of Color), Patrick Epino (Awesome Asian Bad Guys), and Christine Dinh (comics branding professional).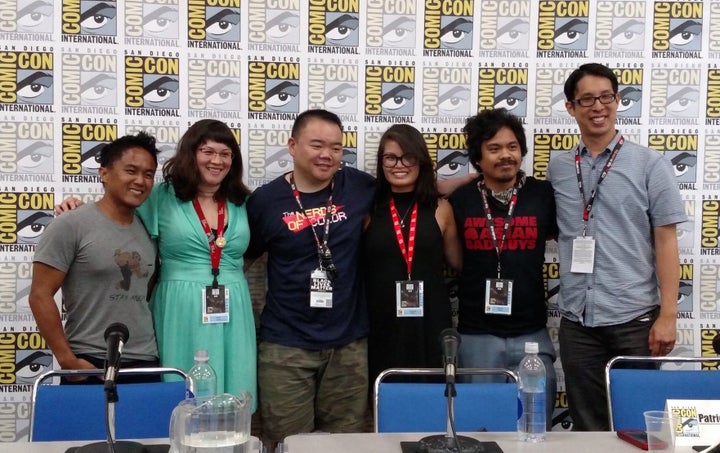 Super Asian American Creators
There are a growing number of Asian American creators in the comic book industry, resulting in a recent string of stereotype-breaking Asian/American superheroes.
Panelist Sarah Kuhn creates "Asian American 2.0" superheroines that don't brood over their marginalized identities but just love to "have fun," "sing karaoke" and "do the things" that "protagonists get to do."
Marvel editor Sana Amanat, co-created Pakistani American teen "Kamala Khan," a.k.a. Miss Marvel. Amanat called the series a "desire to explore the Muslim-American diaspora from an authentic perspective." Marvel also features a Korean-American hulk, "Amadeus Cho," in Totally Awesome Hulk (written by Greg Pak).
DC Comic's New Super-Man is "Kenan Kong," a Chinese teen from Shanghai. Writer Gene Luen Yang, told HuffPost: "The broader goal is to show that a character of any color, a hero of any kind of background can be compelling―can be somebody that anybody can identify with."
Despite the growing presence of Asian American comic book superheroes and creators, Hollywood has yet to adapt them to the big screen. The panelists discussed how white creators and decision-makers in Hollywood are often "oblivious" on how to represent Asians. Keith Chow points to the case of Dr. Strange (2016). The original comic book character of "The Ancient One" was a stereotypical Asian monk with a Fu Manchu beard who talks "chopsocky" and enlightens the white male protagonist. Rather than reform the character, Hollywood's "best solution" is to "erase Asians altogether through whitewashing," said Chow. The casting of Tilda Swinton, a white British actress, he argues, is "not progress."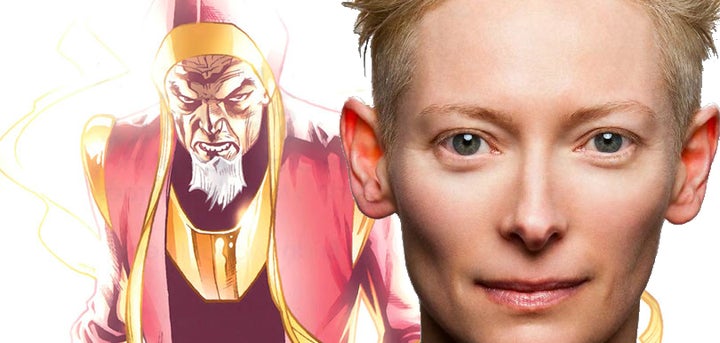 Compared to films, more television and streaming shows feature Asian American leads. The panelists discussed some of their favorites: Christine Dinh liked Riverdale (upcoming CW television series based on the Archie comics); Keith Chow brought up Voltron: Legendary Defender (streaming on Netflix); and Sarah Kuhn cited Agents of Shield (ABC), where you can see "two Asian American women just sitting around talking without men in the room." Patrick Epino mentioned Fresh off the Boat (ABC) as "the first time" he's "seen white folks portrayed as 'the Other' on network television," and appreciated Crazy Ex-Girlfriend (CW) because "Filipino folks get left out of the conversation" in popular culture.
Super Asian American Fans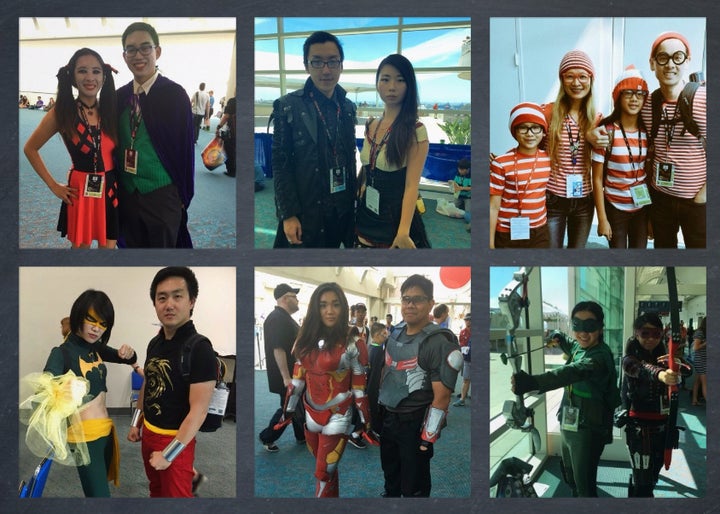 Despite the lack of Asian American superheroes in Hollywood, there were plenty of Asian American super-fans at Comic-Con. I met Ethan Macias, a 14-year old Filipino American whose love for superheroes was evidenced by his head-to-toe Spiderman costume and expert knowledge. Ethan told me, "I like dressing up with a mask because it doesn't matter what ethnicity you are. People don't ask me whether I'm Mexican or whatever." Only behind a mask can a young man of color be free to cosplay his favorite superheroes without judgement.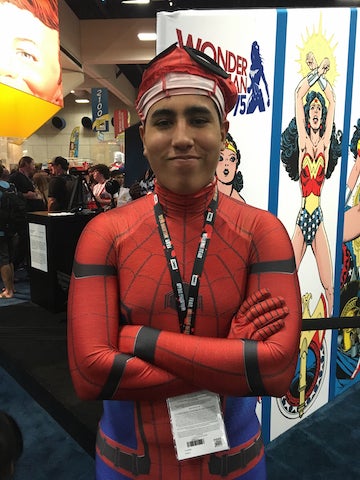 The lack of Asian superheroes limits the creative cosplay of Asian American youth. Sarah Kuhn described how, growing up, everyone expected her to dress as "Jubilee" when she always wanted to be "Jean Grey." A white superhero universe pushes people of color to the sidelines both in fiction and in reality.
The dearth of Asian and Asian American superheroes also constrains Asian American comic book writers. Gene Luen Yang initially rejected DC Comic's offer to write New Super-Man because he felt he did not have the knowledge, as a Chinese American, to authentically write a comic series set in China. In my research on racism in Hollywood, I found that people of color often feel burdened to properly represent their racial groups because the lack of images makes every single one precious.
Gene Luen Yang eventually accepted the offer after a key meeting with Jim Lee (renowned Korean American comic book artist/writer/editor/publisher known best for X-men, Batman and Superman). Role models of color can be instrumental in guiding and inspiring those coming up behind them. The first issue of New Super-Man was released in stores this month.
The Super Asian America panel connected Asian American fans to role models who share their passions. Someday, an Asian American teen might create the next Asian American Superhero, having met some real-life ones at Comic-Con.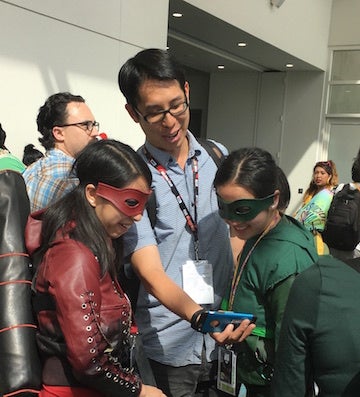 Related
Popular in the Community