Beets are filled with a whole lot of goodness that goes well beyond keeping our liver clean. They are a great source of fiber, disease fighting antioxidants, and vitamin B (folate), which studies have shown improves mood and memory function. Beets may also help boost stamina levels. In fact, they are one of the richest natural dietary sources of nitrates; nitrates help improve blood flow to the brain, heart, and muscles. Therefore, beets are a wonderful source of energy especially for endurance athletes.
Not crazy about the flavor of beets? This nutrient-packed smoothie has the vibrant red color of a beet with the sweet and refreshing flavors of pineapple, mango, and mint. They complement the earthy sweetness of the beets in this smoothie perfectly. Take a sip and you just might miss the beet.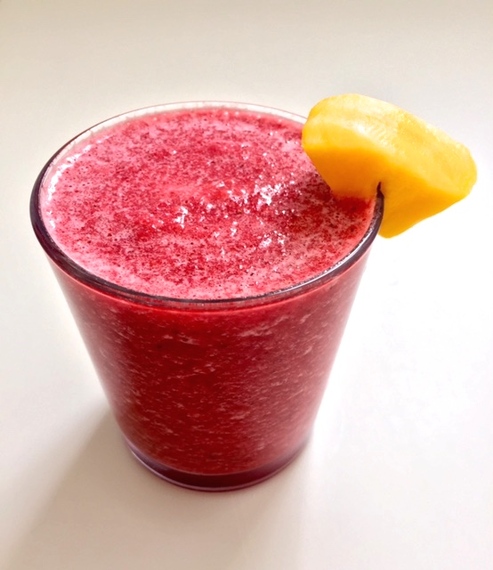 2 small organic beets, cooked and peeled
2 c crushed ice
1 c pineapple, chopped
½ c mango, chopped
4 mint leaves
½ c almond milk, unsweetened
1 tablespoon honey
Blend until smooth and enjoy drinking the Super Beet Smoothie.