Love is in full bloom for Mary Costa and Mike Marsoupian.
On March 11, the Los Angeles couple headed to Walker Canyon in Lake Elsinore, California for an engagement photo shoot among the now-Insta famous "super bloom" ― an explosion of wildflowers thanks to an especially rainy winter in Southern California.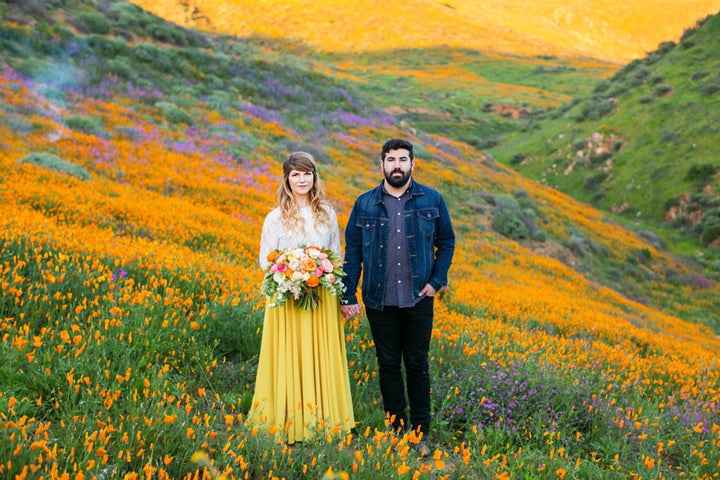 "The super bloom was truly magical," Mary told HuffPost. "It looked like the Wizard of Oz, and we couldn't get over the colors! It almost looked like a fake backdrop, it was so perfect."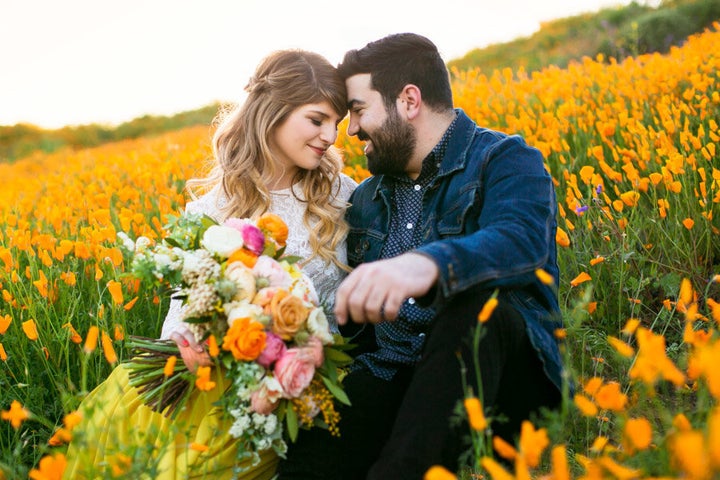 Mary and Mike had been dreaming of a wildflower location for their engagement photos, but couldn't find anything that was in bloom for months. Then the couple's florist Angelena Moio of Shindig Chic told them about the super bloom in Lake Elsinore.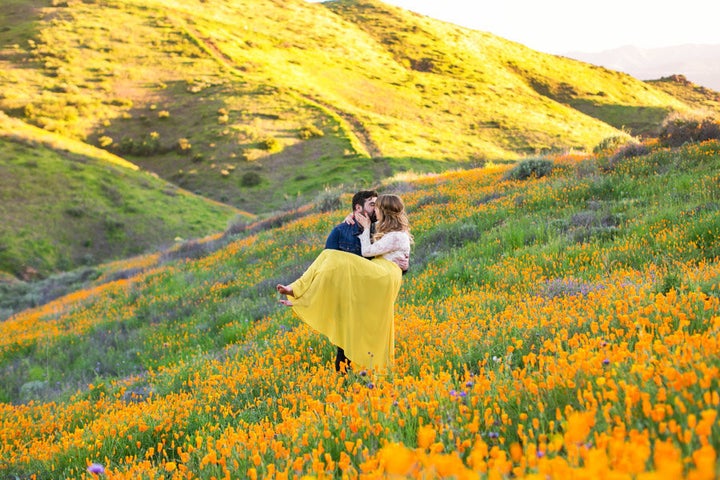 "Mike and I loved the idea of being surrounded by the poppy ― the California state flower ― especially since he's originally from Michigan and I'm from New Hampshire. It was perfectly symbolic of our home [together] here," she said.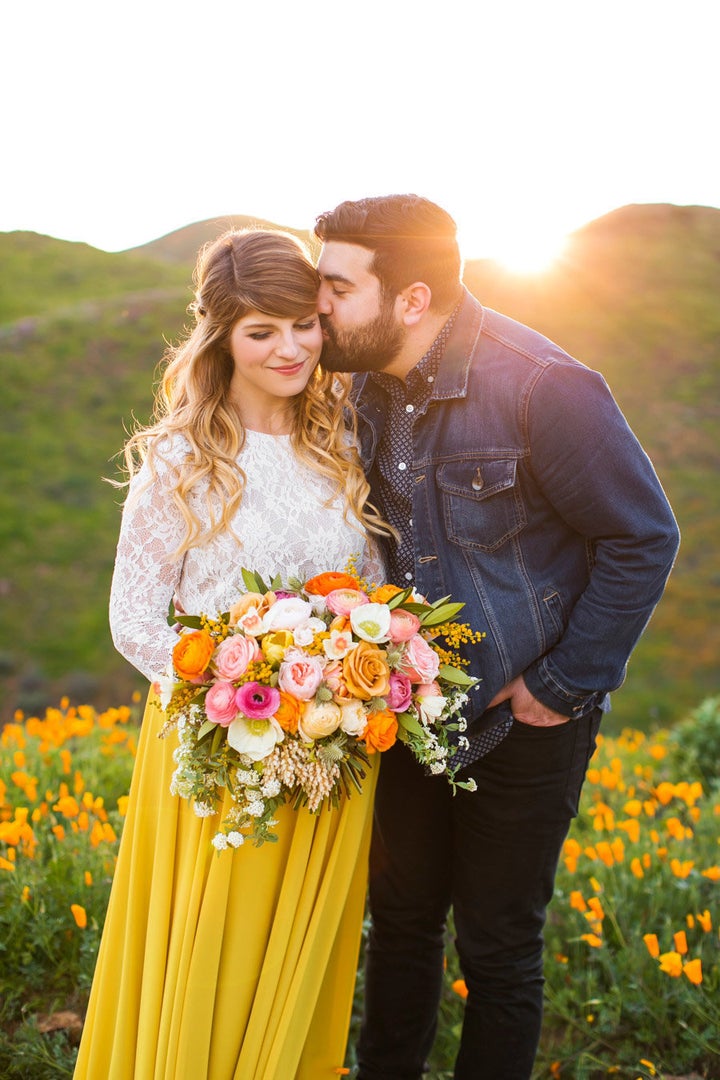 The super bloom craze on social media brought many people to Lake Elsinore, making the location very crowded when the couple arrived for their shoot.
"Thankfully our incredible photographer got to the location extra early and discovered that we could avoid everyone and still see gorgeous poppies if we hiked far into the trail ― so that's what we did!" Mary said.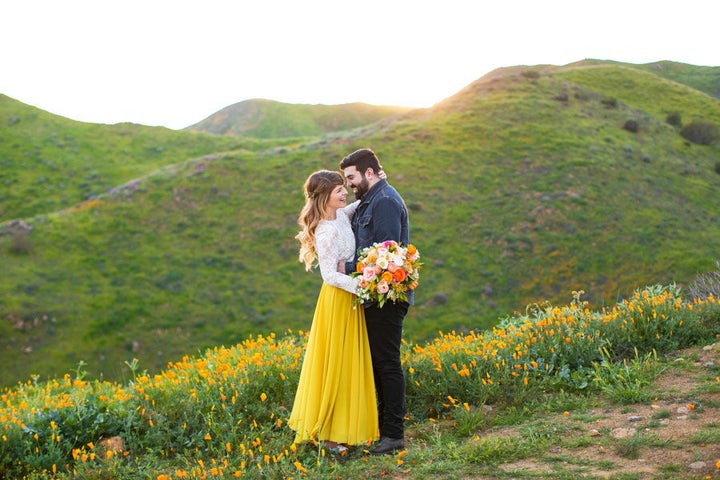 The pair ― who are tying the knot on June 2 in Camarillo, California ― first met in April 2013 when mutual friends took Mary, who is also a professional photographer, to see Mike's band perform in Silver Lake. A few months later, their paths crossed again at a friend's birthday party where they really hit it off.
"We went on our first date a few days later and have been inseparable ever since!" Mary told HuffPost. "Mike eventually admitted that he stalked my photo blog for over a year before that first meeting, which I found incredibly endearing."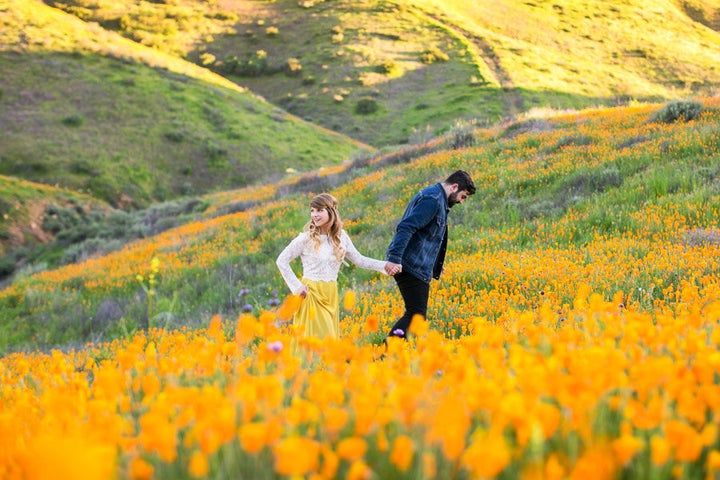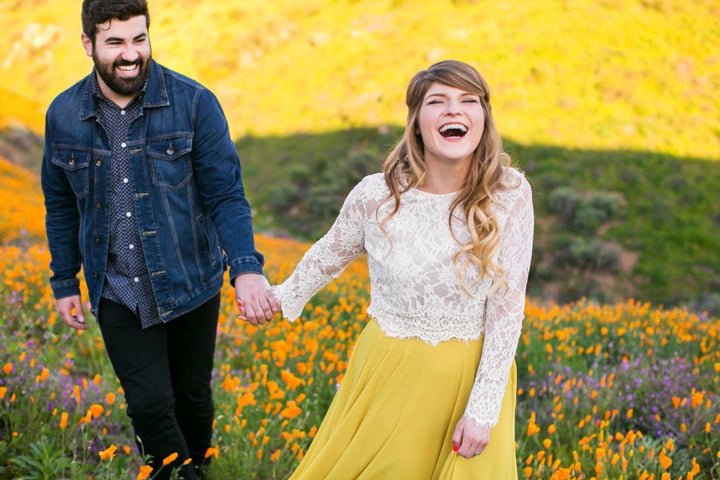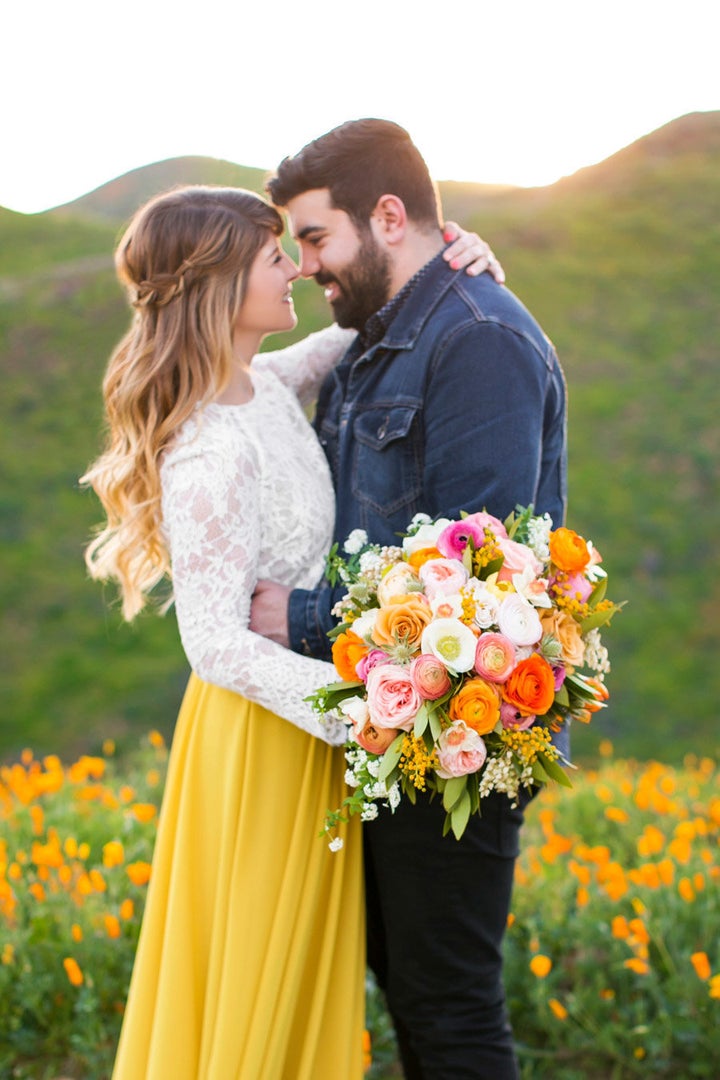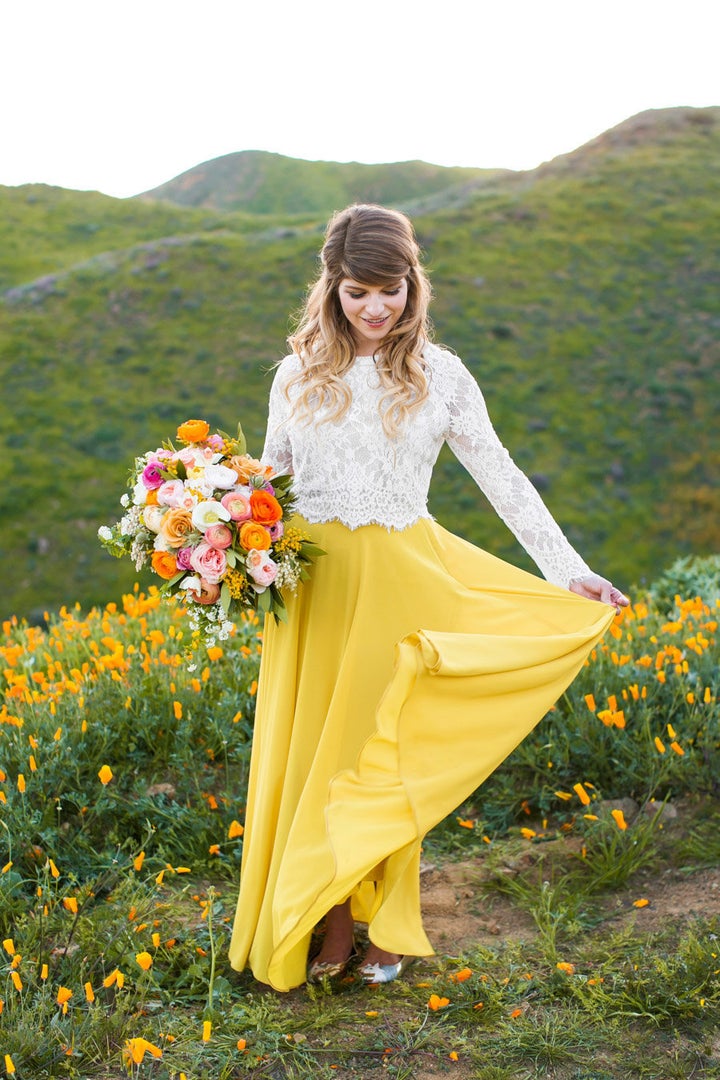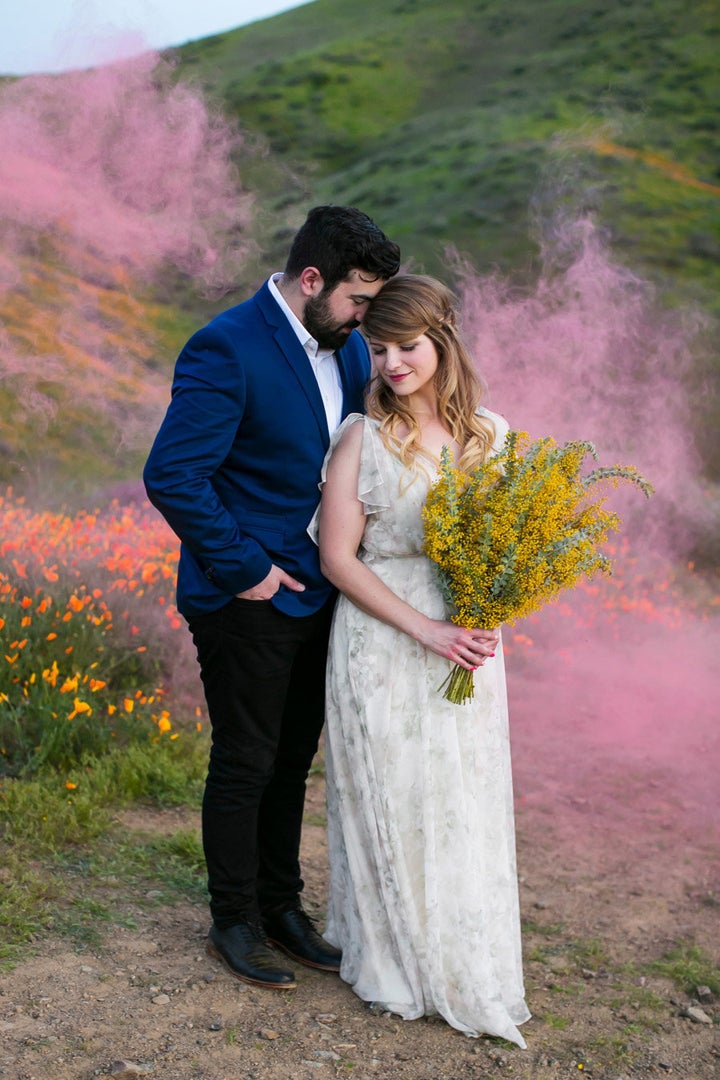 Related
Before You Go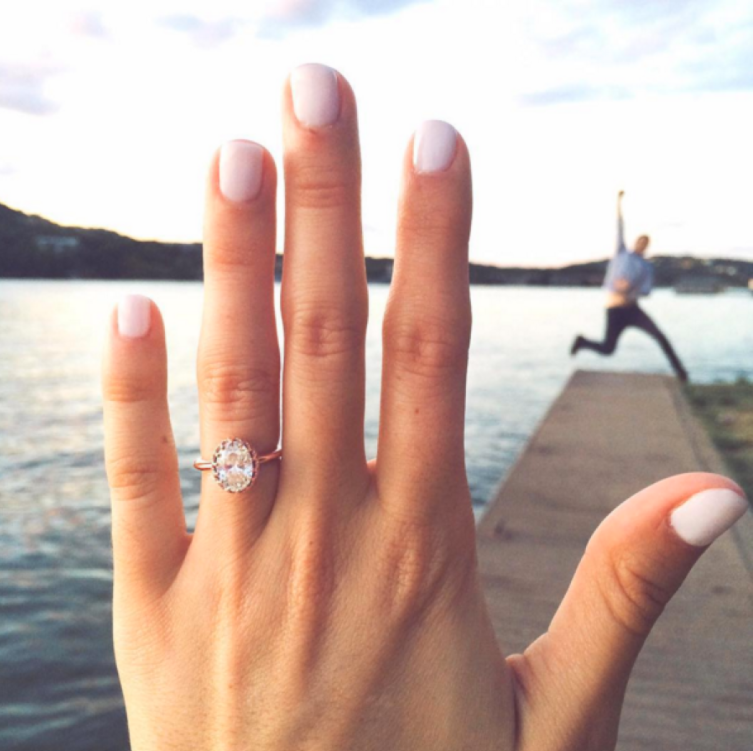 Engagement Ring Selfies