Scientists and space enthusiasts are preparing for a lunar event so rare that it only happens once in a blue moon ― or, to be more specific, once in a super blue blood moon.
People living in certain parts of the Western Hemisphere will be able to see a reddish and unusually large moon glowing on the celestial stage early in the morning on Jan. 31. NASA is calling it a "lunar trifecta," since it's a combination of three distinct events.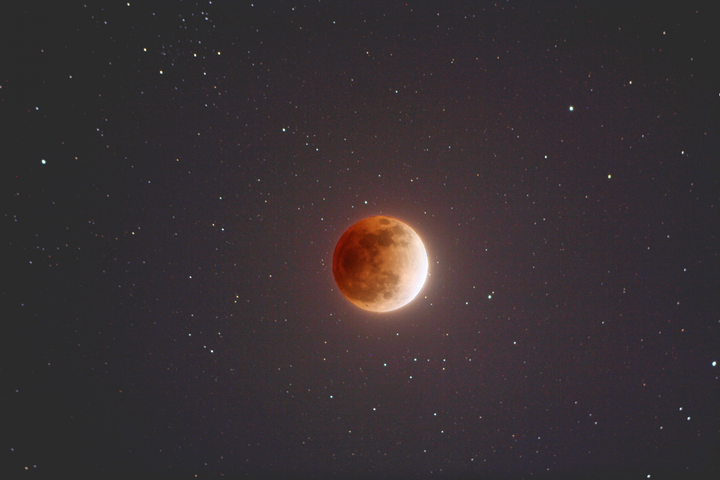 First, the moon that morning will be a "supermoon," since it's occurring near a perigee, or a time in the moon's orbit when it is closest to the Earth. This means that the moon will be about 14 percent brighter than usual, according to NASA.
Secondly, it is the second full moon of the month. Full moons are typically separated by 29 days. Usually, every calendar month only has one full moon, but sometimes, a second one squeezes in. When this happens, as it will on Jan. 31, the event is commonly referred to as a "blue" moon.
But what will really make the Jan. 31 moon spectacular for some viewers is the fact that it will be happening during a total lunar eclipse. That means the moon will pass through the Earth's shadow and take on a reddish glow ― which gives it the nickname "blood moon."
This is the second supermoon to light up the sky this January. The first occurred on Jan. 1, and was the biggest Americans will see year.
The last time people in North America were treated to a blue moon occurring simultaneously with a total lunar eclipse was over 150 years ago, according to Space.com.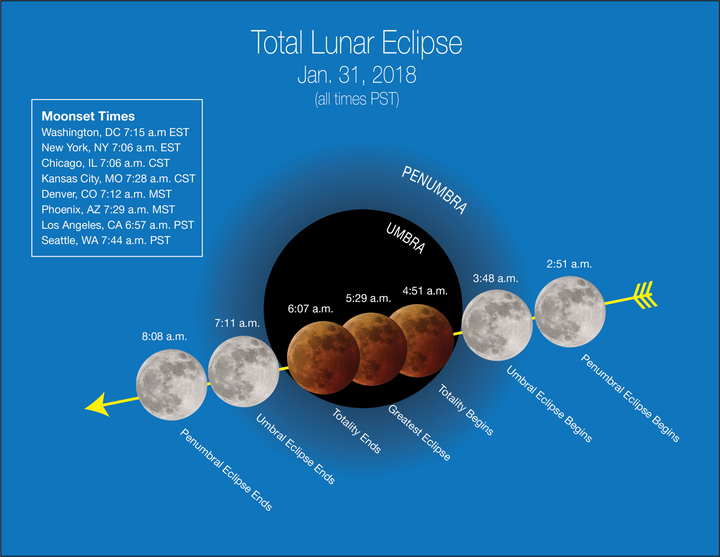 The "super blue blood moon" will be most visible to people on western part of North America, Alaska, and the Hawaiian islands, according to Gordon Johnston, program executive and lunar blogger at NASA. People on the East Coast will not have as great a view, since the eclipse begins just as the moon is about to set and the sky is getting lighter.
Johnston advises East Coasters who want to give moon viewing a chance to be outside at about 6:45 a.m. EST. It's best to head to a viewing point at a higher elevation, with a clear line of sight to the horizon toward the west.
Americans living in the Central time zone will have a better view. The Earth's reddish shadow will be noticeable on the moon by about 6:15 a.m. CST.
The best viewing will be on the West Coast, Hawaii and Alaska. The eclipse begins at 3:48 a.m. PST and will reach a peak between 5:00 a.m. and 6:00 a.m.
"Weather permitting, the West Coast, Alaska and Hawaii will have a spectacular view of totality [the eclipse] from start to finish," said Johnston.
While the Jan. 31 lunar eclipse will be tough to see from some parts of the United States, there are other spectacular heavenly displays in store for Americans in the future. Johnston said another lunar eclipse will occur on Jan. 21, 2019, that will be visible throughout the country. Although that one will be a supermoon, it won't be a blue moon.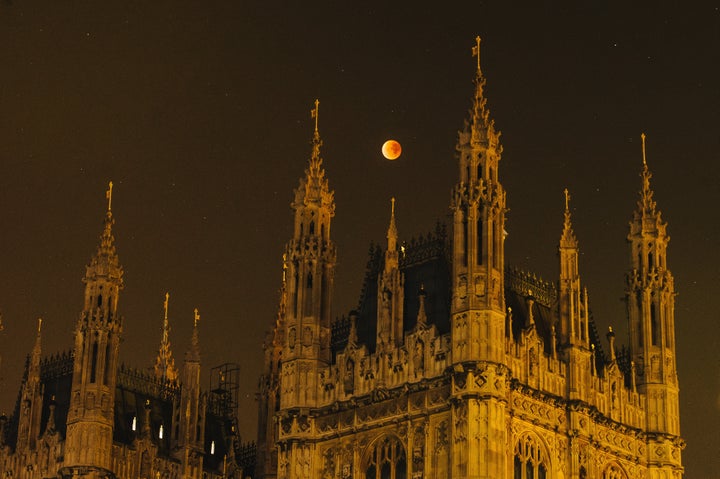 So if you're on the West Coast, the "super blue blood moon" may be worth waking up early for.
"Set your alarm early and go out and take a look," Johnston said.
Related
Before You Go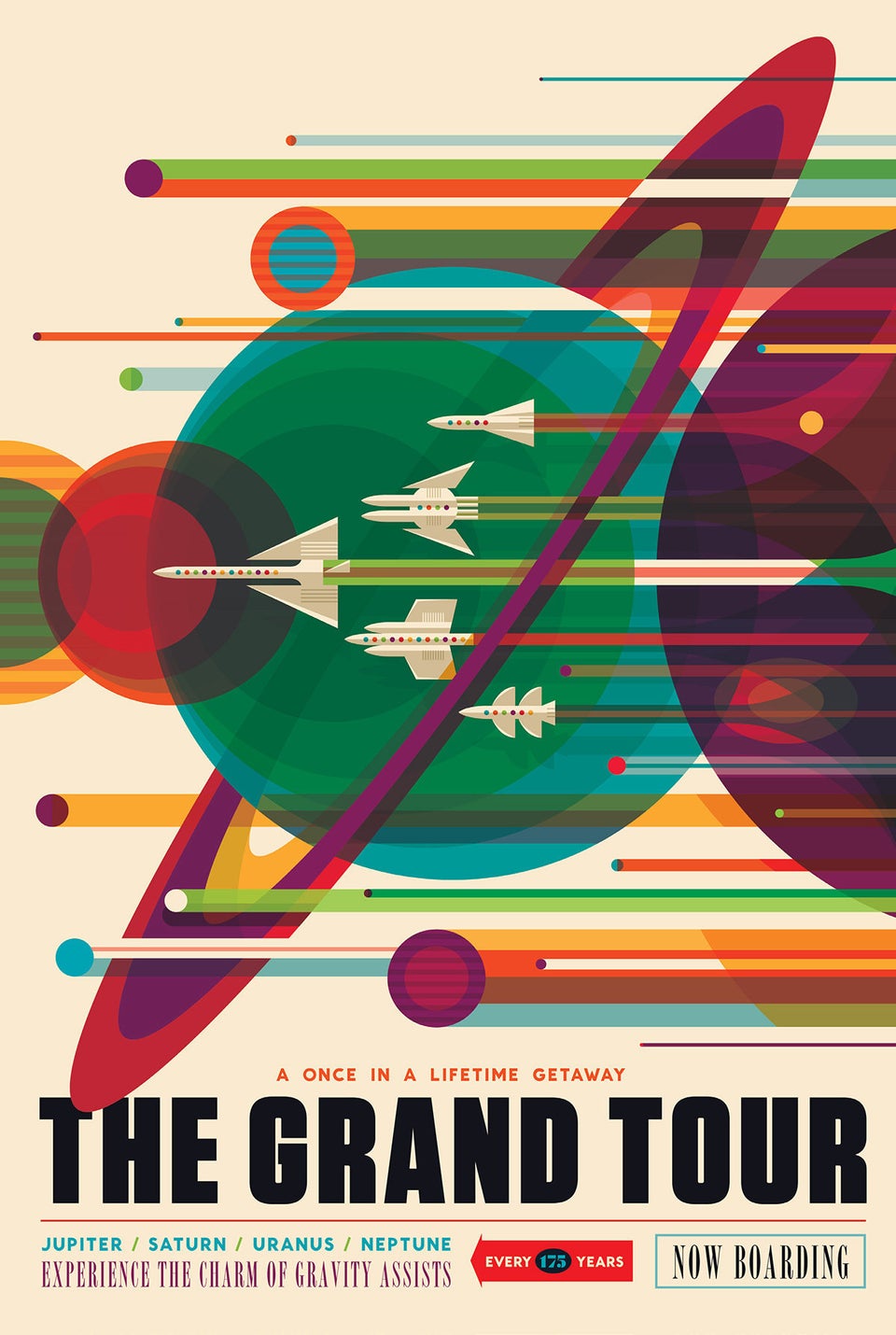 NASA Space Tourism Posters
Popular in the Community