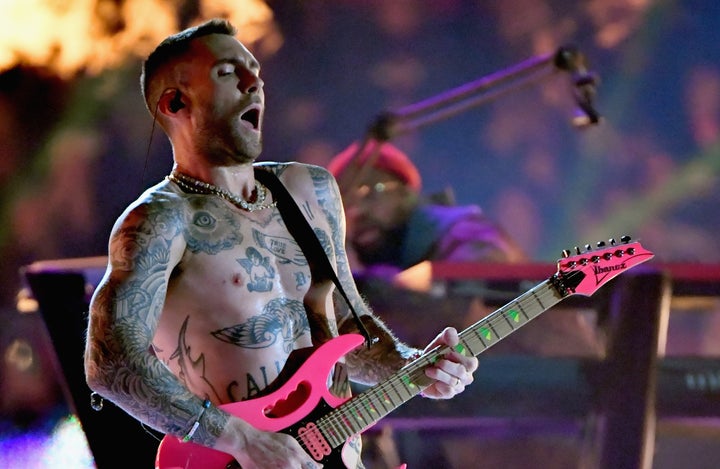 Maroon 5's awkward Super Bowl halftime show included singer Adam Levine progressively stripping throughout the performance ― prompting many Twitter users to remember Janet Jackson's famed performance in 2004 and point out that there's apparently a bit of a double standard.
Justin Timberlake performed with Jackson during the halftime show 15 years ago, and inadvertently exposed one of her breasts ― which had a piece of jewelry over the nipple ― on live television. The so-called "wardrobe malfunction" has haunted her career since.
Nothing comparable happened to Levine after he removed his shirt during this year's halftime show. And people have noticed.
A spokesman for Jackson declined to comment on Levine.
Clarification: Language in this story has been amended to clarify that Jackson wore a piece of jewelry and not a pasty over her nipple.
Popular in the Community