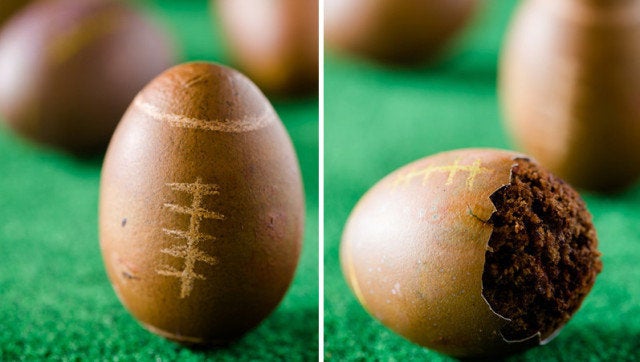 The Super Bowl cupcake recipe is not just a good cupcake recipe. It's a football-loving, game-day supporting cupcake that's baked into an eggshell made to look like a football. Brought to us by the Cupcake Project (who was also responsible for the chicken nugget cupcakes), this cupcake is exactly what we want to see this coming Sunday.
We're not going to lie, baking a cupcake in an eggshell is a delicate operation. And decorating that eggshell to look like a football is a whole other complicated task. But, it's worth it. And the Cupcake Project will walk you through each step of the way.
Don't want to go through the eggshell trouble? Try these traditional cupcakes.