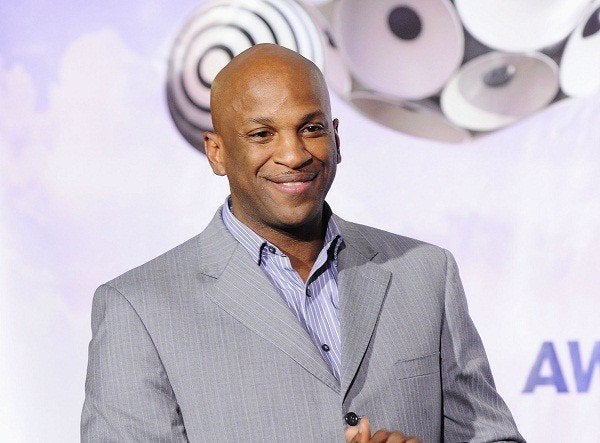 With this year's Super Bowl set to kick off in a month, the time has come for the 13th annual Super Bowl Gospel Celebration. The inspirational event, which takes place on February 3 at Indianapolis' Butler University, brings together NFL players and gospel music's elite artists on one stage for uplifting music and inspirational messages.
Since its 1999 Super Bowl weekend debut, the charitable event has raised close to $400,000, with a portion of the proceeds benefiting national and local charities in Super Bowl host cities, including San Diego, Tampa, Detroit, Jacksonville and Houston.
"This event appeals to us for a number of different reasons," says American Family Insurance Advertising Director Telisa Yancy. "It's very family oriented, it's a good price point. I do believe that it inspires, and I like the fact that it not only entertains people with the artists who are coming to town to celebrate, but the NFL Players Choir adds a special element to it, because it allows the consumers who attend the event to see a different side of some of their greatest icons both past and present."
Comprised of several christian NFL players who want to share their musical talents in song and instrument, the NFL Choir made its debut at the 2008 Super Bowl Gospel Celebration and has been one of the weekend's most anticipated performances. With participation from notable stars, including Ray Lewis (Ravens), Marcus Price (retired, Cowboys), David Tyree (Ravens) and Tim Brown (retired, Raiders), among others, choir director and Grammy Award-winning recording artist Donnie McClurkin said that it is an honor to helm such an ensemble.
"I was brought in several years ago as a gospel artist, and then we formulated something called the NFL Gospel Choir, and from that point on it has taken off," McClurkin recently explained to HuffPost Black Voices. "And that's become the highlight of the NFL Gospel Celebration."
"Some of the greatest, most renowned players you would usually see just one dimensionally, but during this gospel celebration you see their faith, you see their family, you see what really motivates them, more than just the sport. And that intrigued me," he added. "I loved the fact that they were participants in the Gospel Celebration, and some of the younger guys were really musical. And to be able to be a part of that and to fine tune it, it became an honor."
And for the second consecutive year, the event is holding their "Jingle Dreams" contest, which will give consumers the opportunity to share their dreams and win an all-expenses-paid weekend trip to this year's Super Bowl. Sponsored by American Family Insurance, the contest is aimed to showcase its audiences' talents and allow them to express their dreams in creative and compelling ways via video entry on the competition's official site. Viewers can vote for their favorite video.
"This is the second year that American Family Insurance has been involved with the Super Bowl Gospel Celebration," says Yancy. "We originally were attracted to this event because we thought it gave us a unique opportunity not just to sponsor one of the biggest sports and family weekends of the year, but also for our consumers to get involved."
"Last year we had a jingle competition, and this year we are having a new iteration of that where people are sharing their biggest dreams of 2012. And the ones who rise to the top and get selected will actually have the opportunity not just to go to Super Bowl weekend, but we're empowering a weekend of inspiration and fun because they'll get to attend events, potentially perform with the choir, depending on what their talent is, and they'll also get to attend a couple other high-value events, including the game."
In addition to Donnie McClurkin, Wayne Brady and CeCe Winans will host the Super Bowl Gospel Celebration, with performances by McClurkin, Natalie Grant, Hezekiah Walker and Wess Morgan, along with surprise guests. For more information head over to the event's official site.
Calling all HuffPost superfans!
Sign up for membership to become a founding member and help shape HuffPost's next chapter