That's right, we're talking about the halftime show, which has become one of the most coveted blocks of stage time among music's top stars.
Super Bowl halftime performances are typically about 13 minutes long. Viewers can always expect a spectacle ― usually filled with fireworks, a whole lot of glitter and perhaps even a giant golden lion.
Our favorite part of the performances, though, has to be the costumes.
Over the years, Super Bowl halftime performers have worn some pretty memorable outfits. Remember Michael Jackson's now-iconic black and gold look from 1993? Beyoncé even paid homage to the ensemble when she performed with Coldplay in 2016. What about Diana Ross' massive gold cape? Or Prince's bright blue suit and purple guitar? And we can't talk about Super Bowl halftime fashion without mentioning Janet Jackson, Justin Timberlake and the infamous wardrobe malfunction that led to #nipplegate.
In the meantime, take a look back at some of the most iconic and memorable halftime outfits of Super Bowls past:
1972: Carol Channing at Super Bowl IV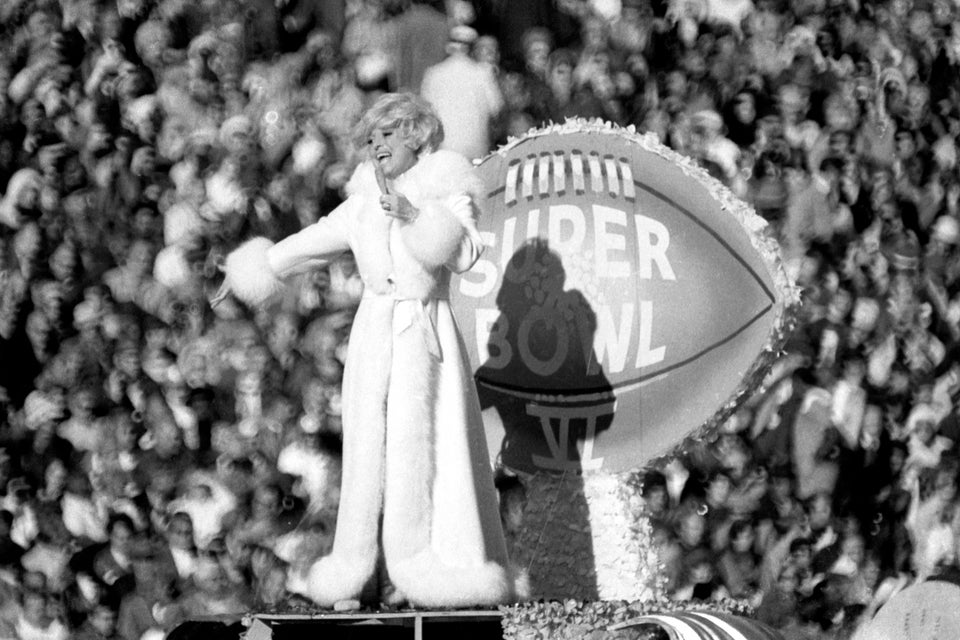 Diamond Images via Getty Images
1989: Elvis Presto at Super Bowl XXIII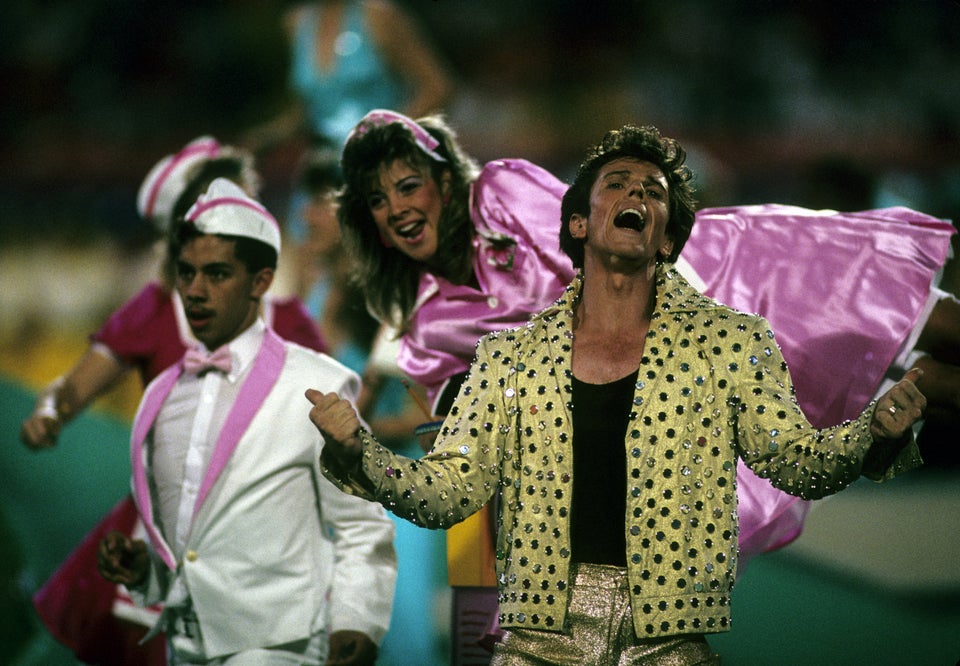 Rob Brown via Getty Images
1991: New Kids On The Block at Super Bowl XXV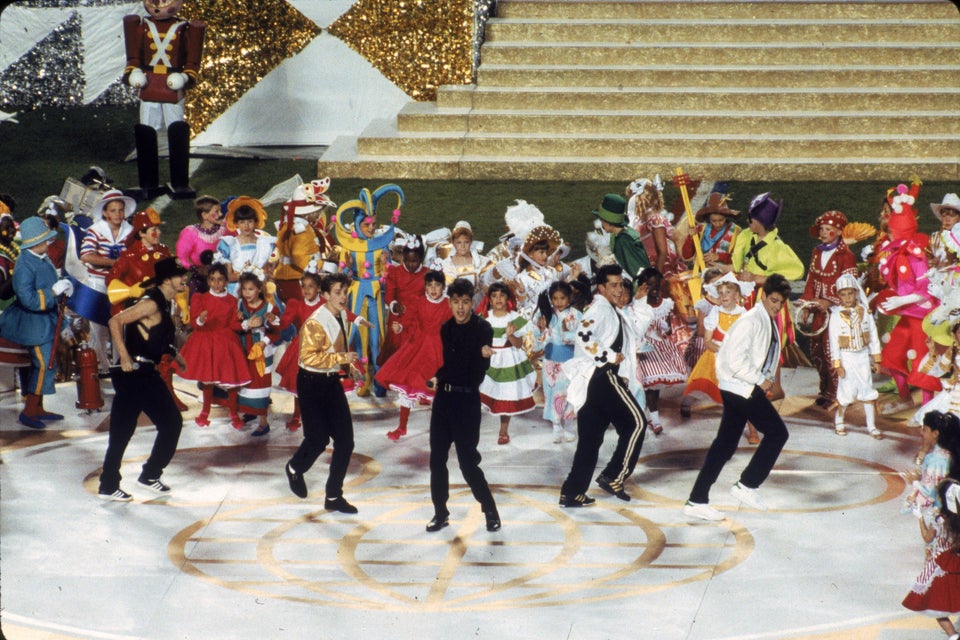 Gin Ellis via Getty Images
1993: Michael Jackson at Super Bowl XXVII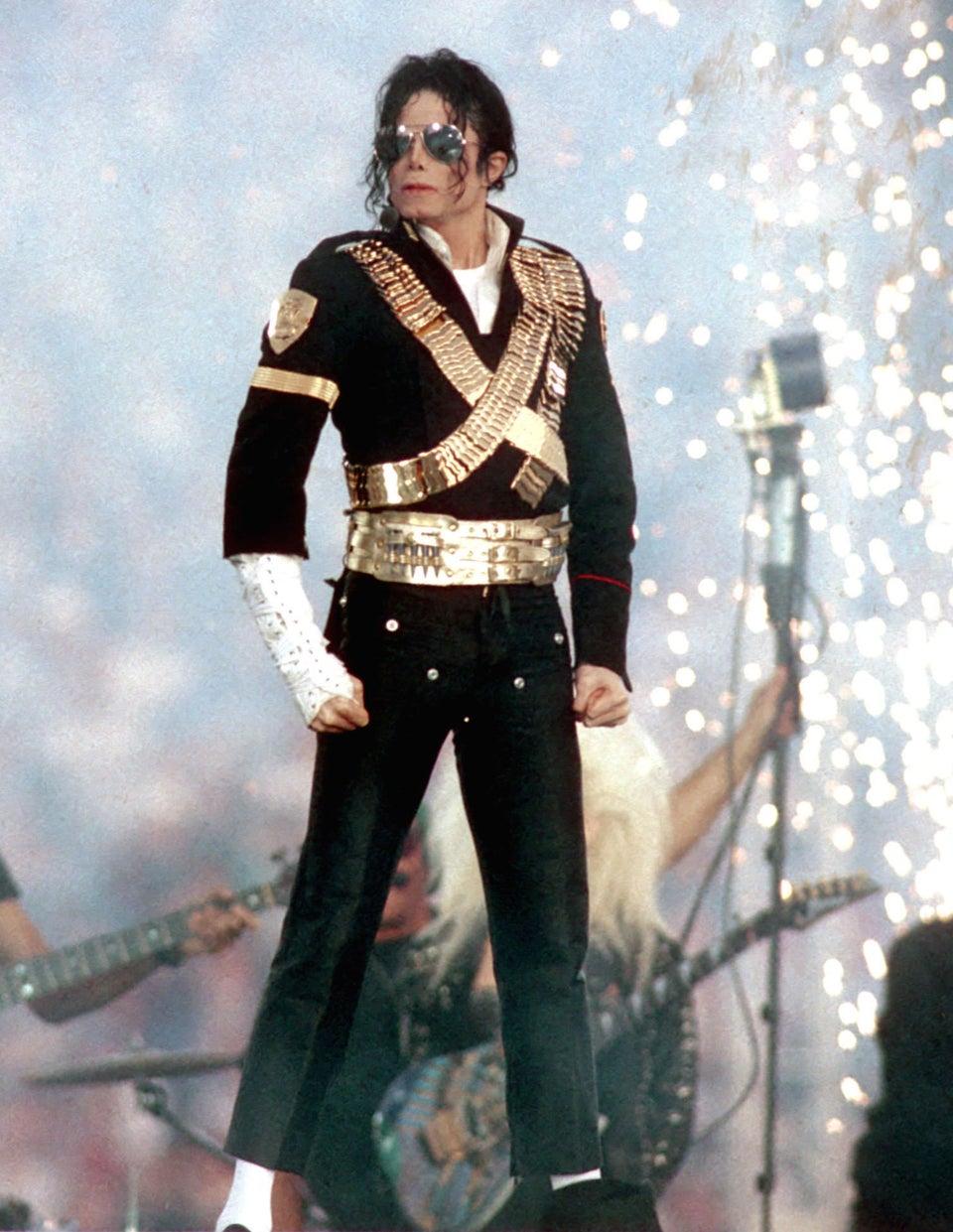 Steve Granitz via Getty Images
1994: Wynonna and Naomi Judd at Super Bowl XXVIII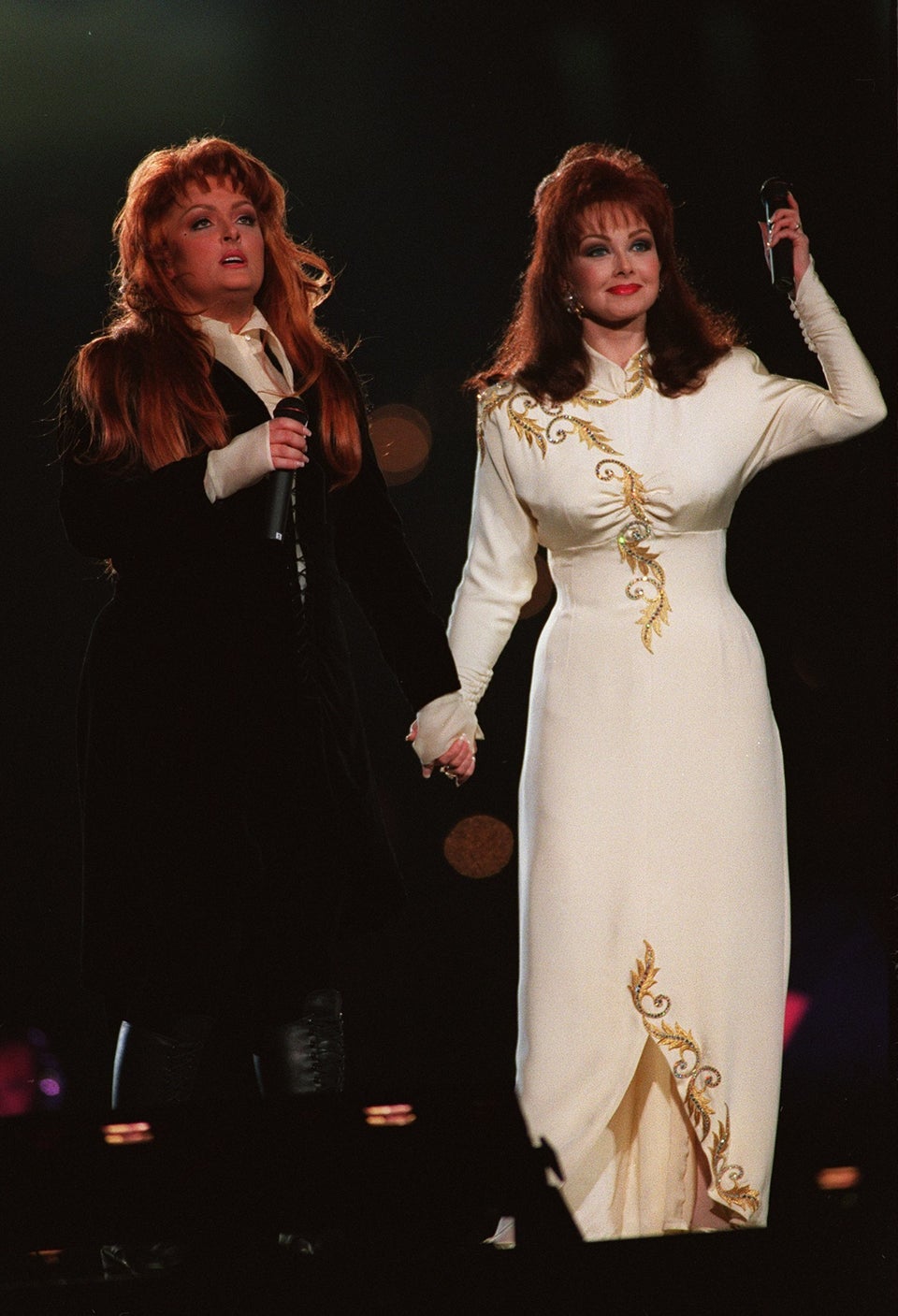 Stephen Dunn via Getty Images
1994: Travis Tritt at Superbowl XXVII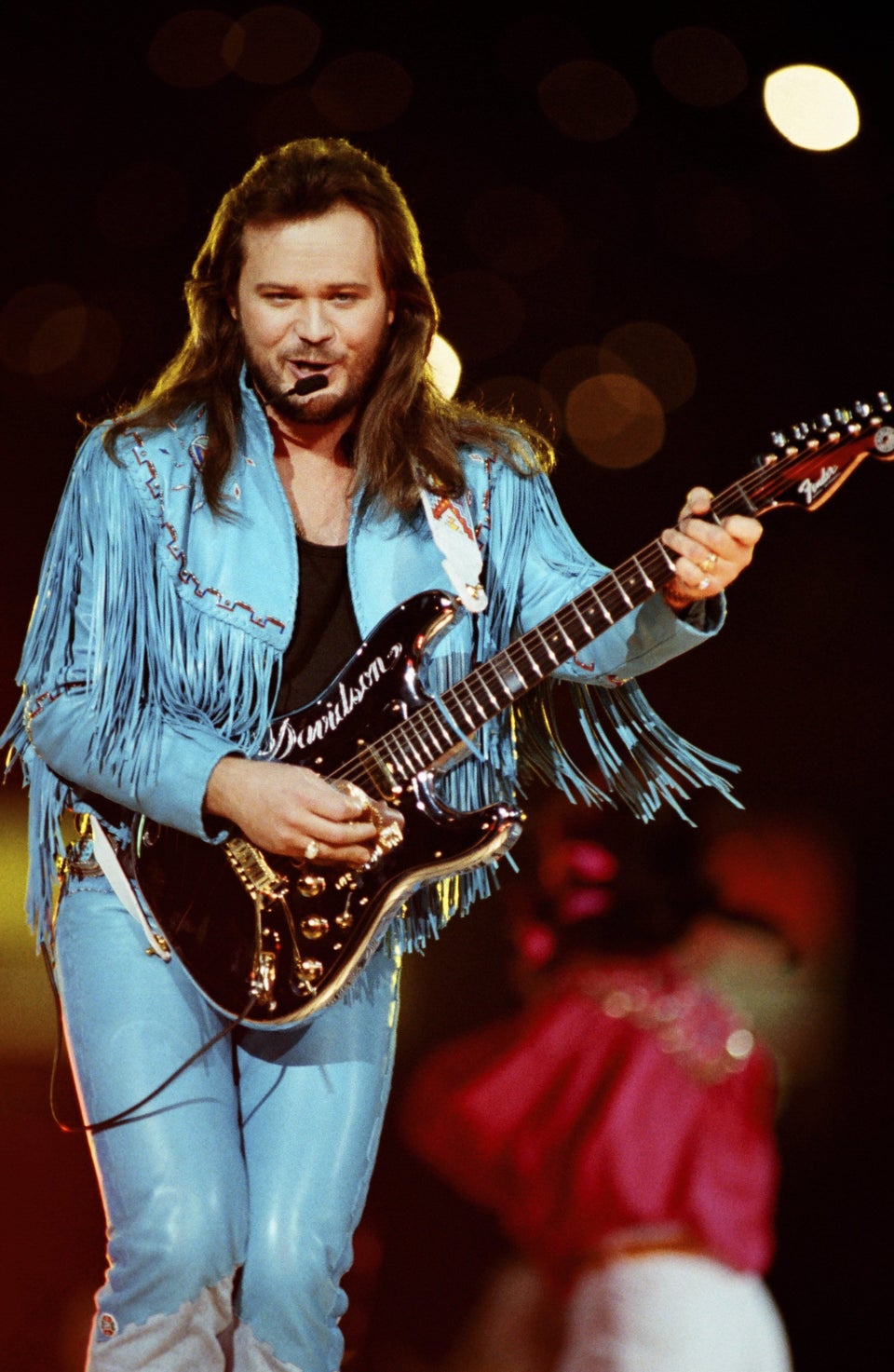 George Rose via Getty Images
1995: Tony Bennett and Patti LaBelle at Super Bowl XXIX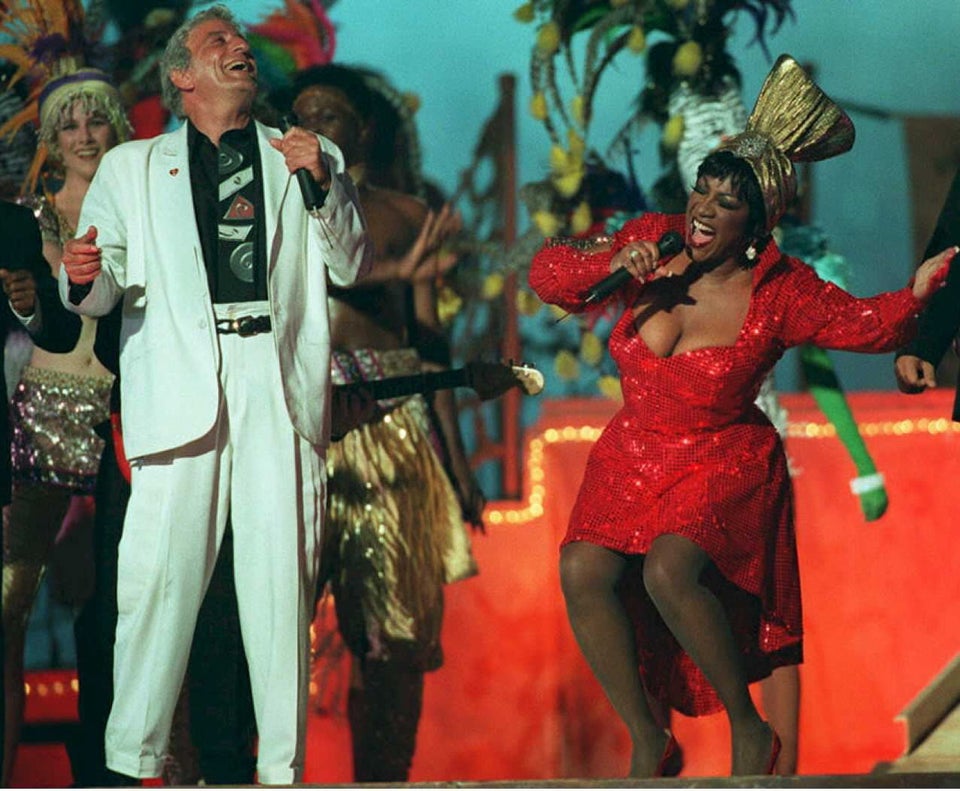 DOUG COLLIER via Getty Images
1996: Diana Ross at Super Bowl XXX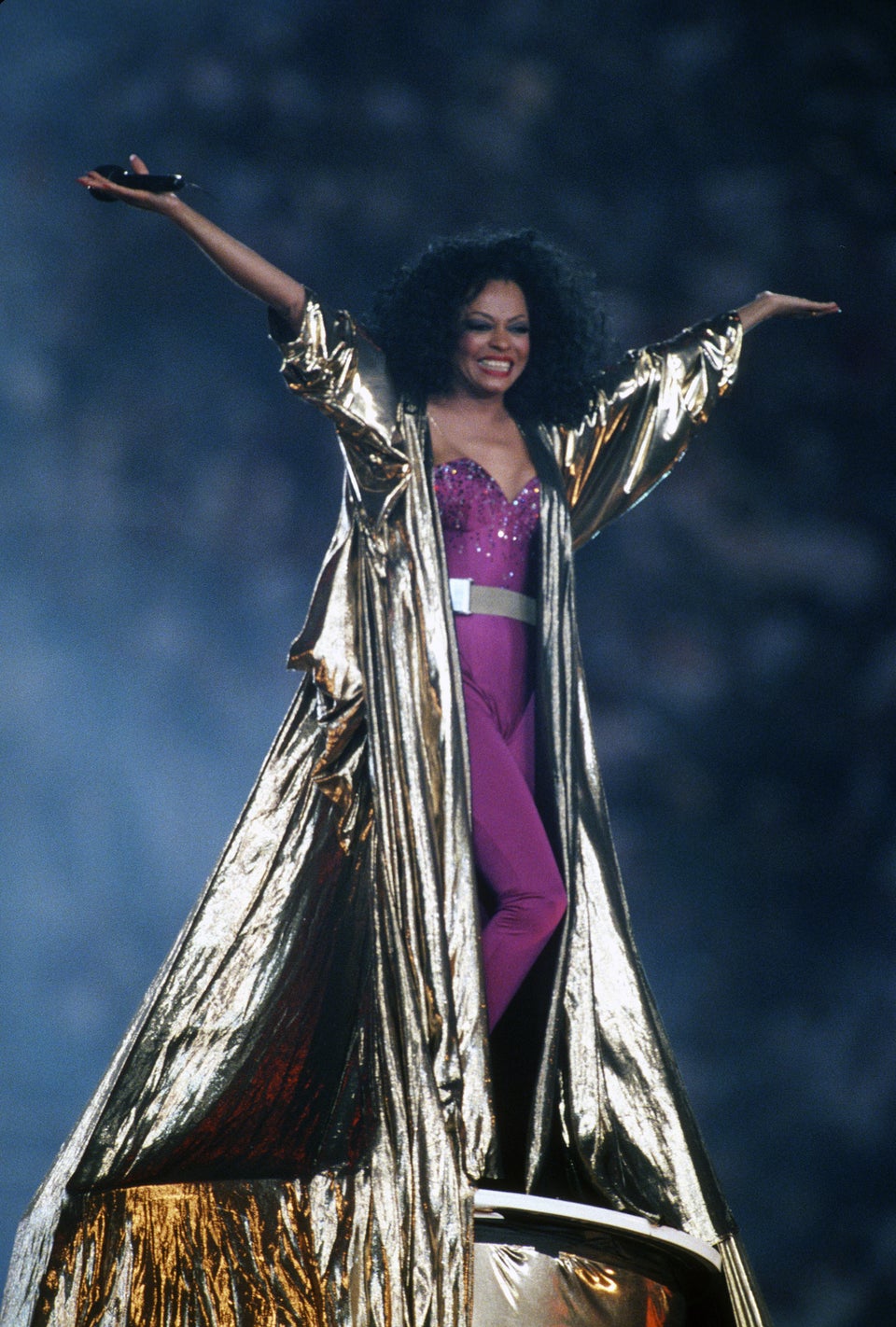 Focus On Sport via Getty Images
1996: Diana Ross at Super Bowl XXX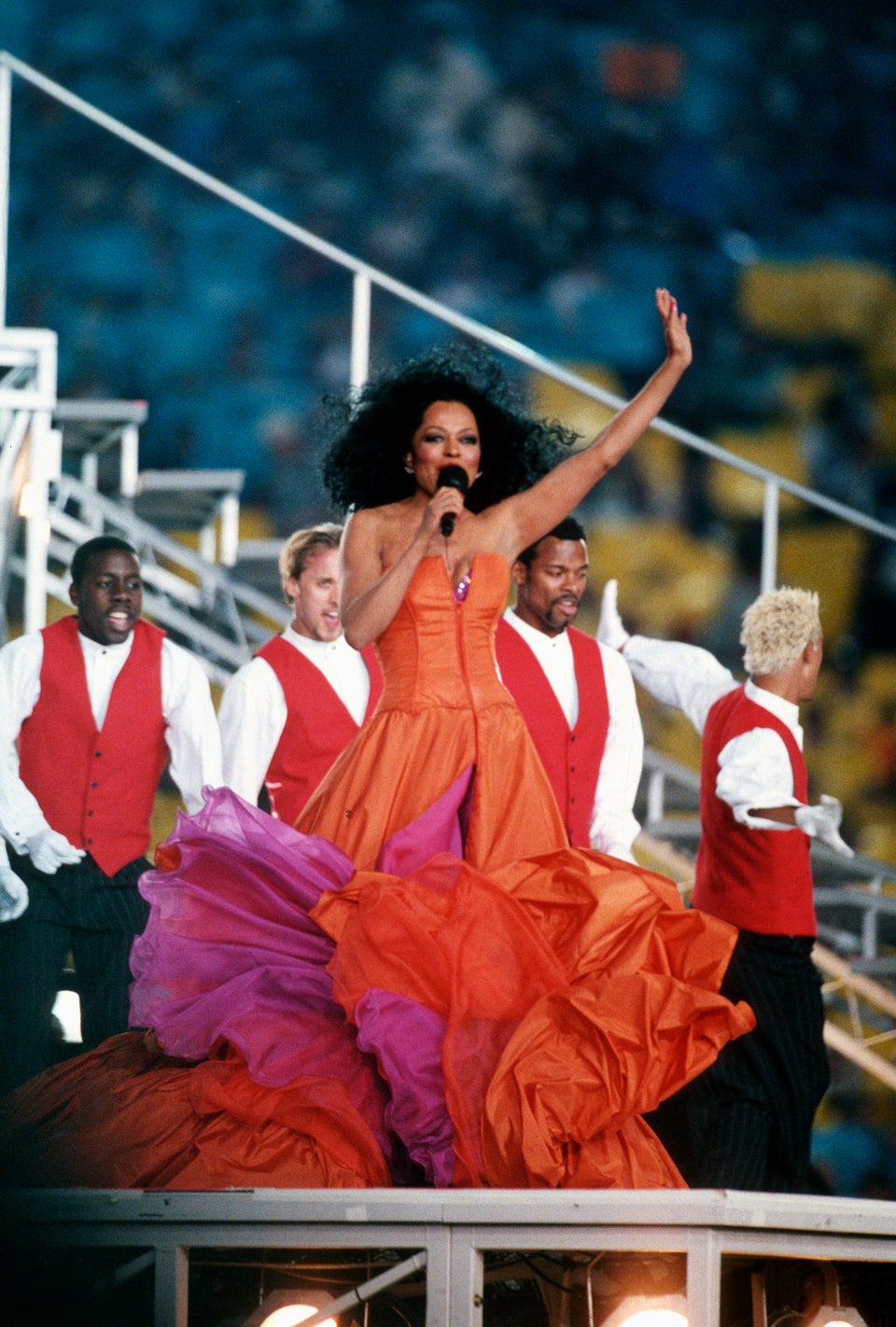 Focus On Sport via Getty Images
1997: James Brown at Super Bowl XXXI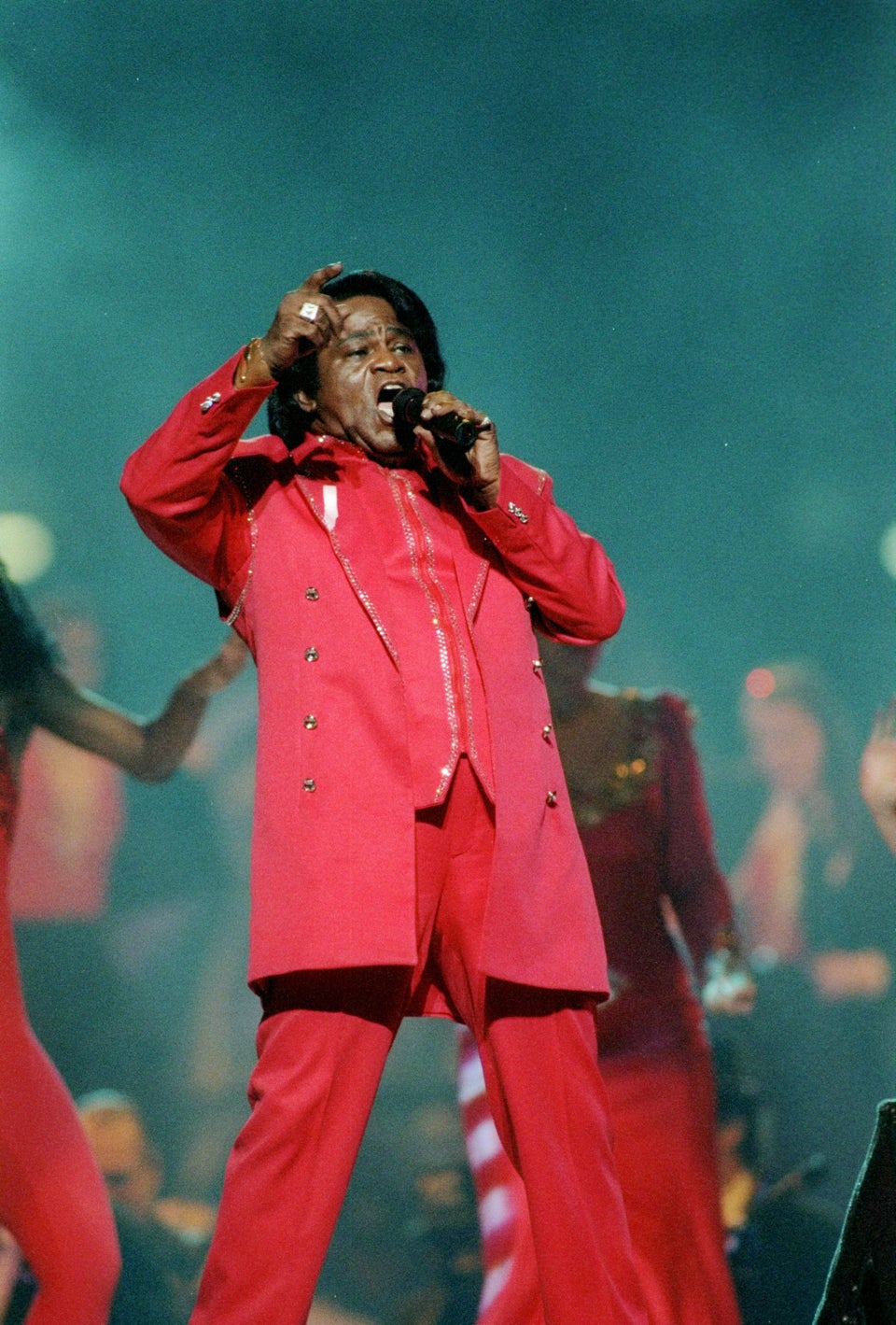 Al Bello via Getty Images
1997: ZZ Top at Super Bowl XXXI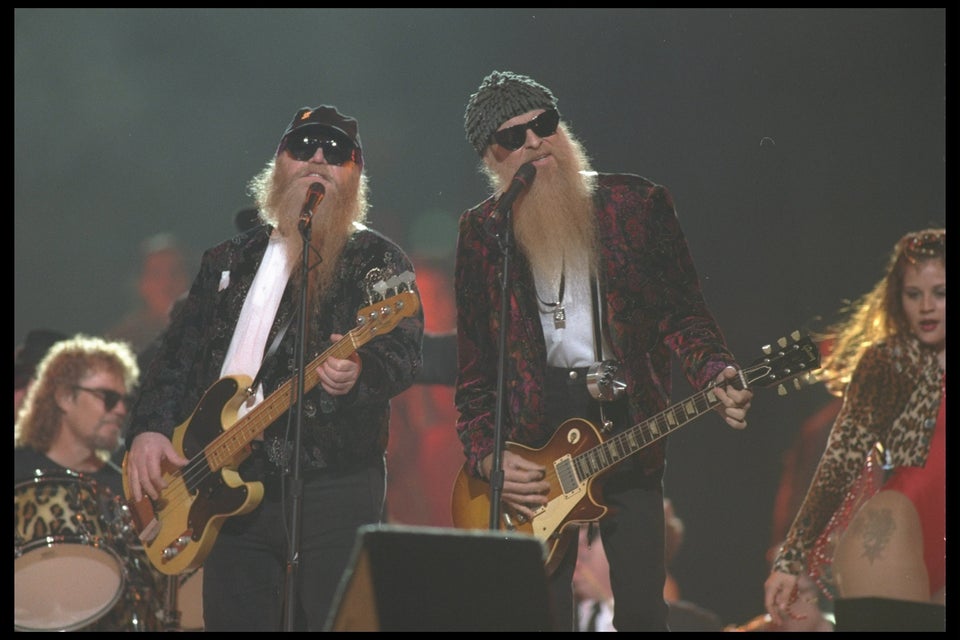 Al Bello via Getty Images
1998: Queen Latifah at Super Bowl XXXII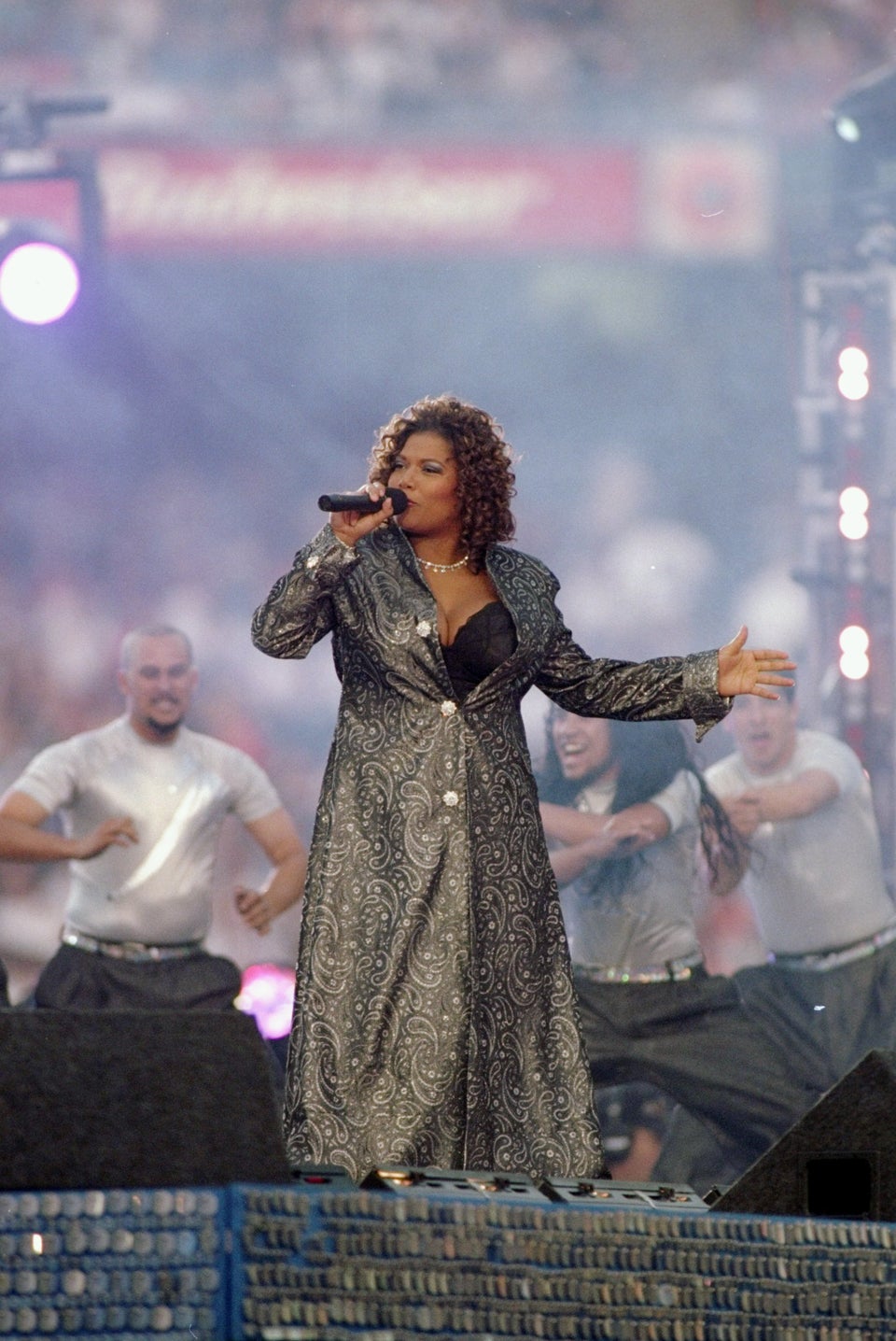 Rick Stewart via Getty Images
1998: Smokey Robinson and Martha Reeves at Super Bowl XXXII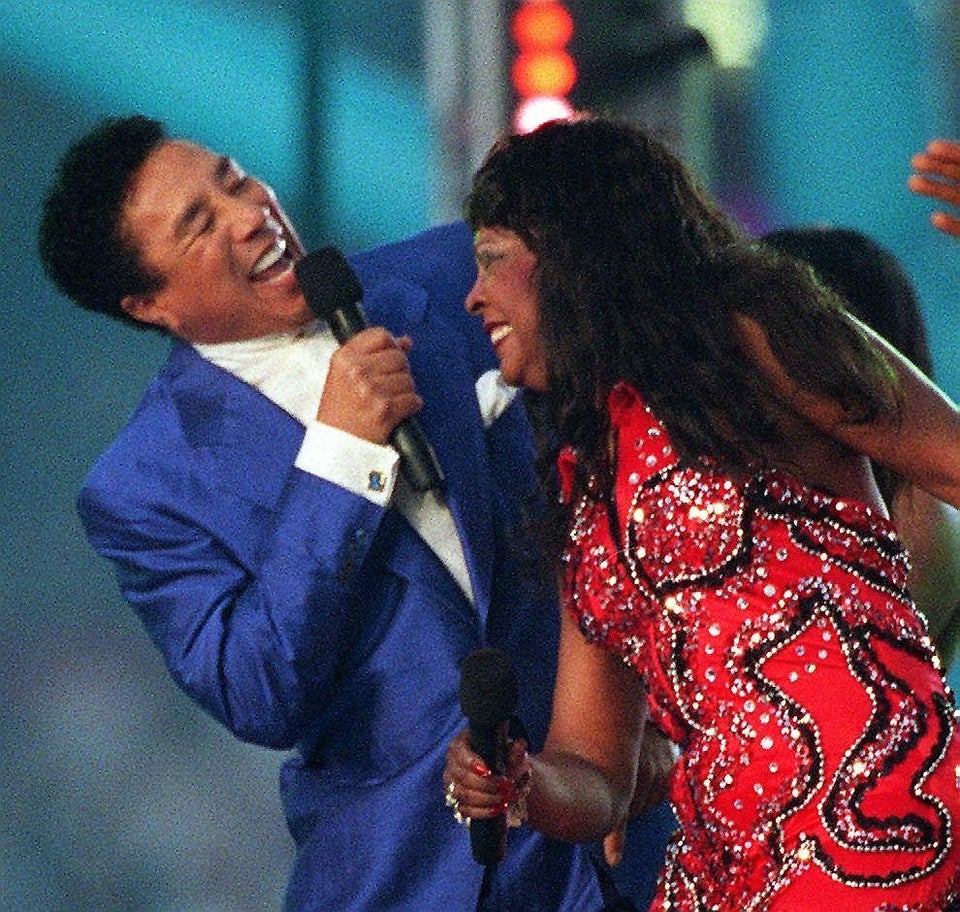 DOUG COLLIER via Getty Images
1999: Gloria Estefan at Super Bowl XXXIII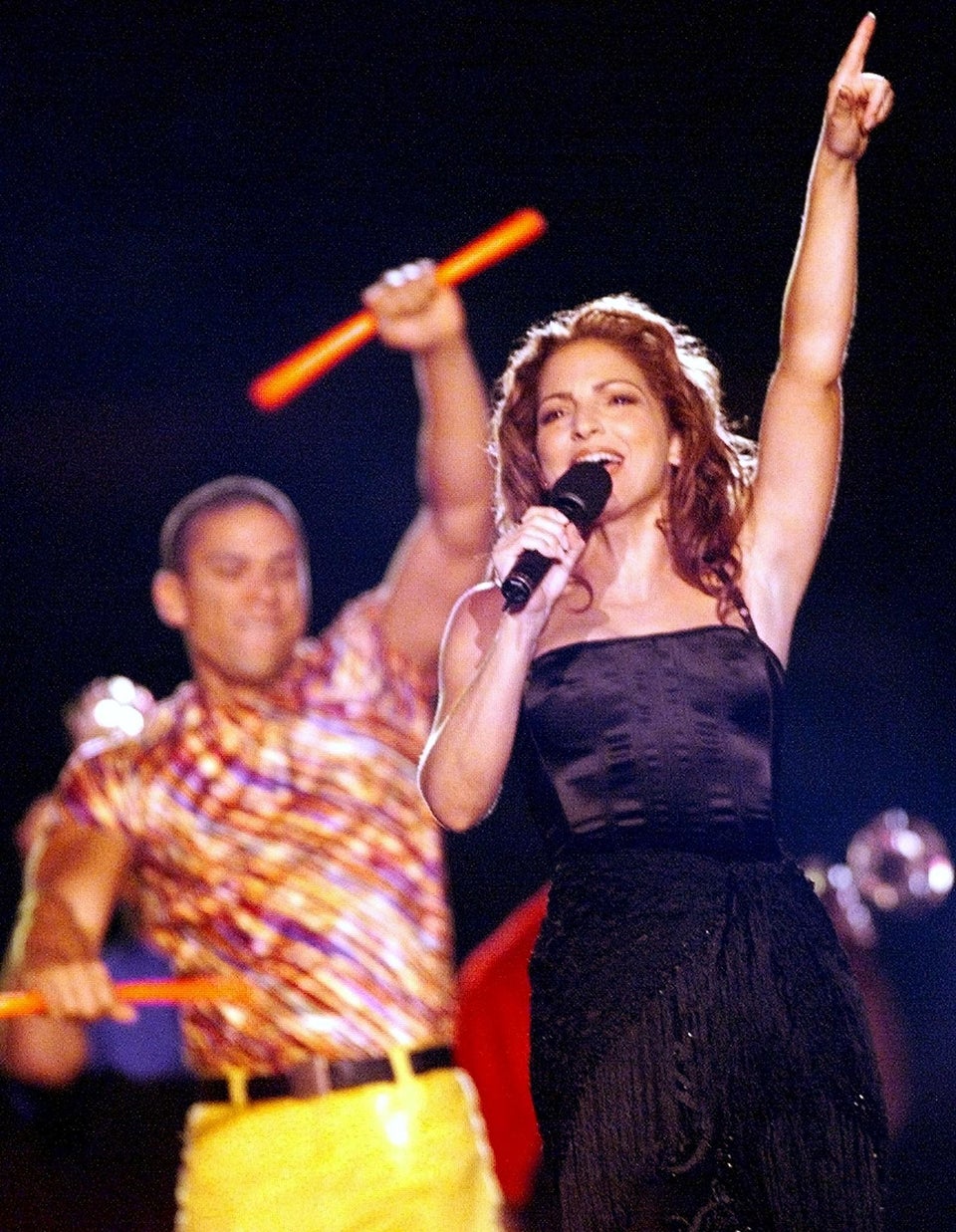 TIM CLARY via Getty Images
2000: Tina Turner at Super Bowl XXXIV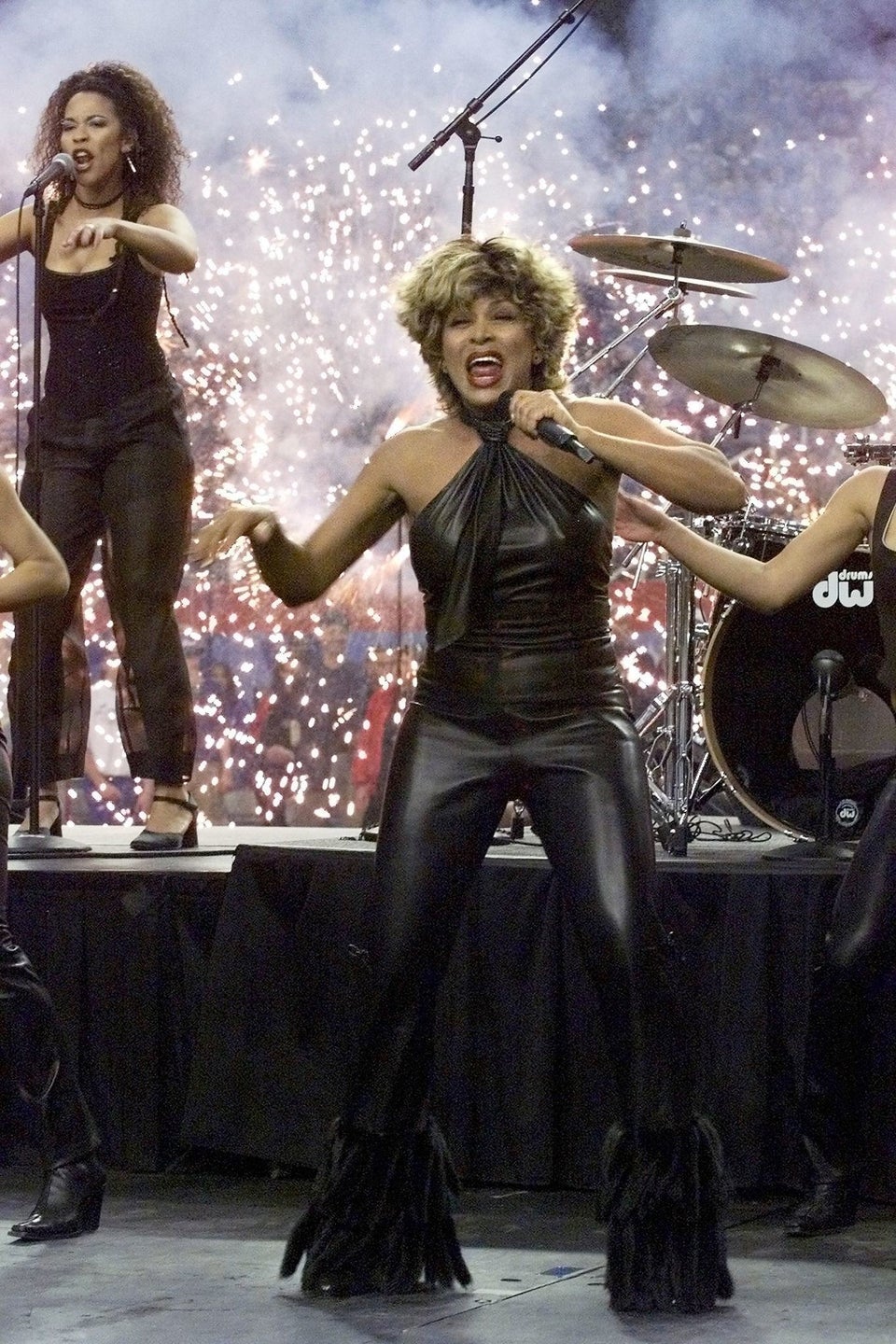 JEFF HAYNES via Getty Images
2000: Toni Braxton at Super Bowl XXXIV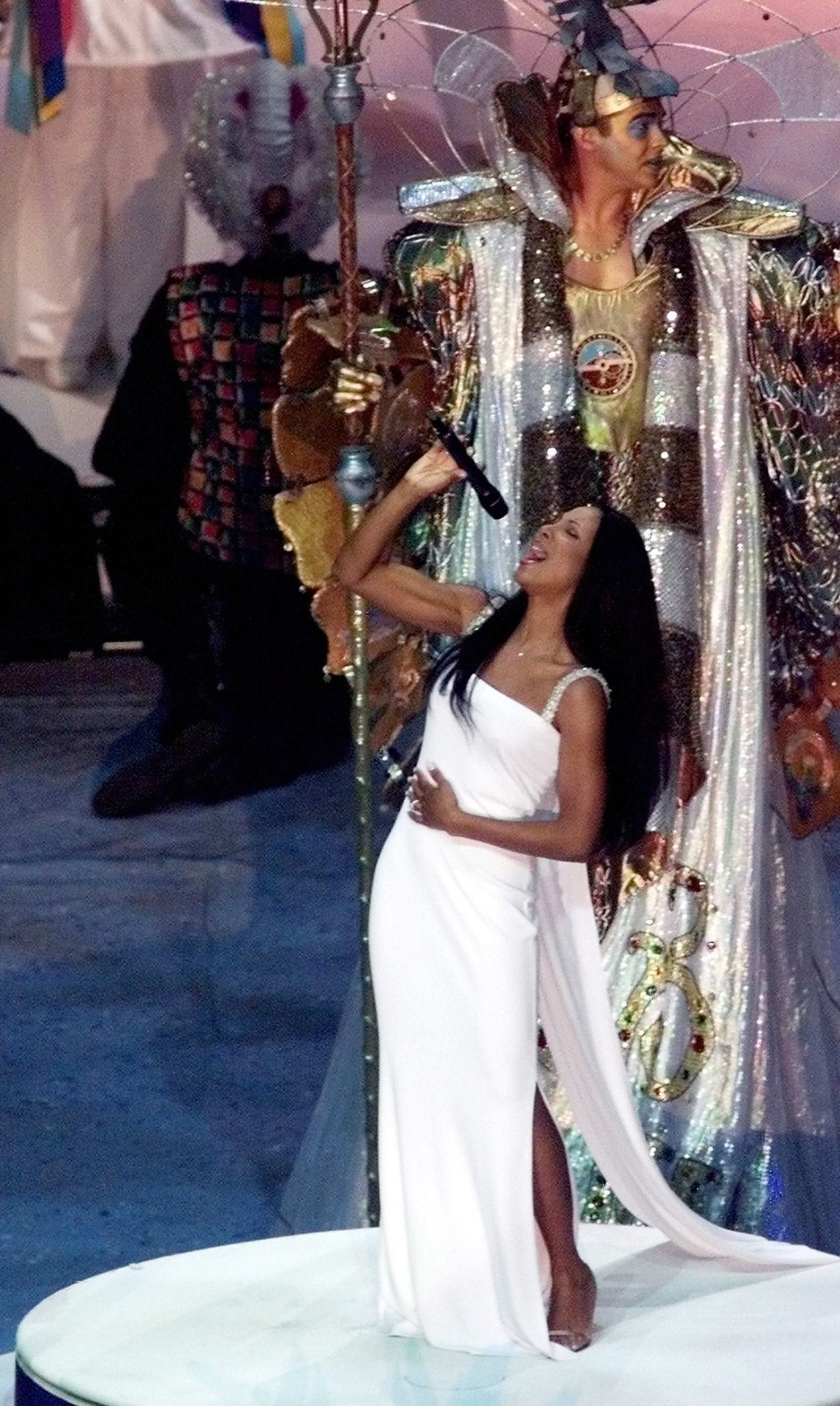 PETER NEWCOMB via Getty Images
2000: Christina Aguilera at Super Bowl XXXIV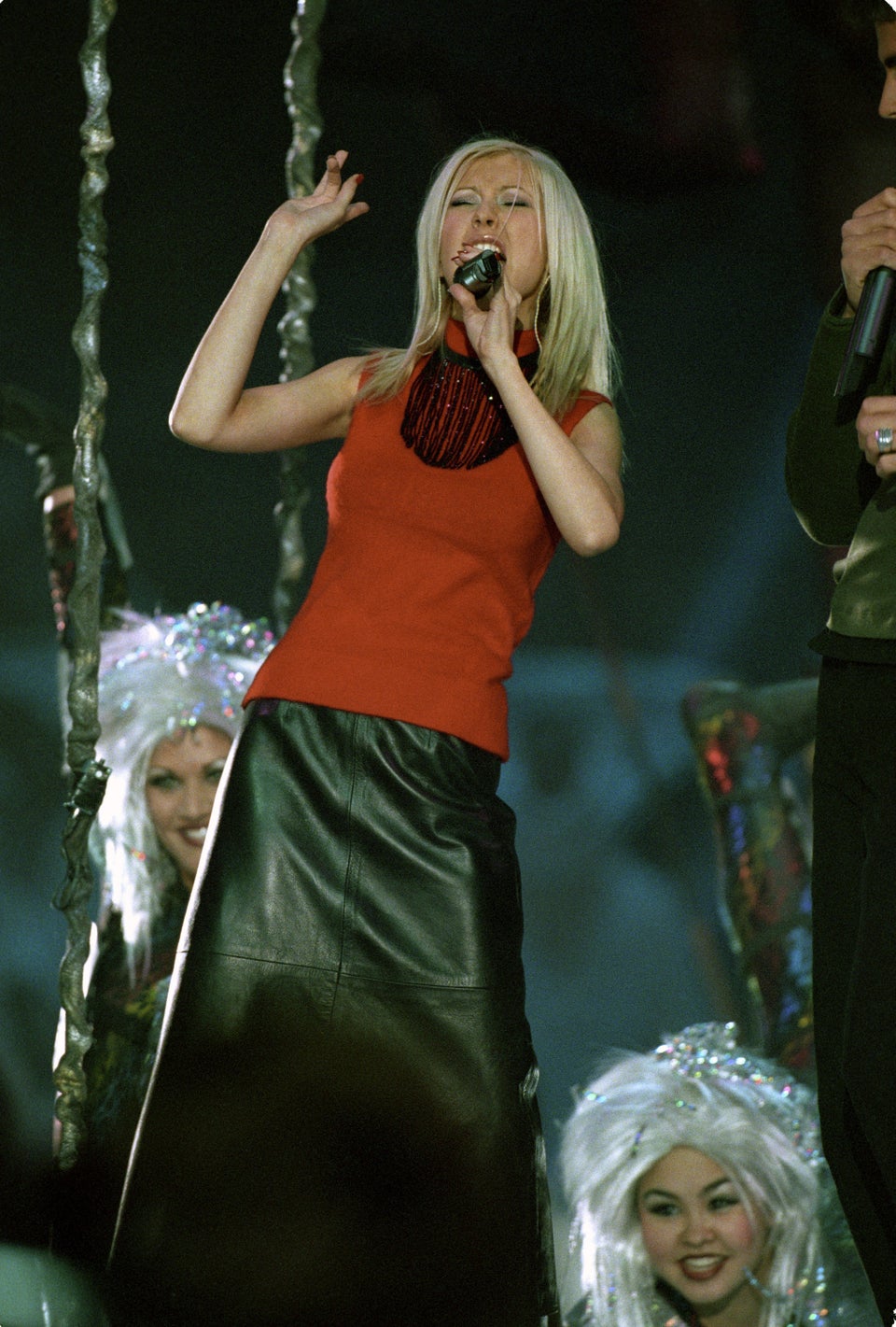 Allen Kee via Getty Images
2001: *NSYNC at Super Bowl XXXV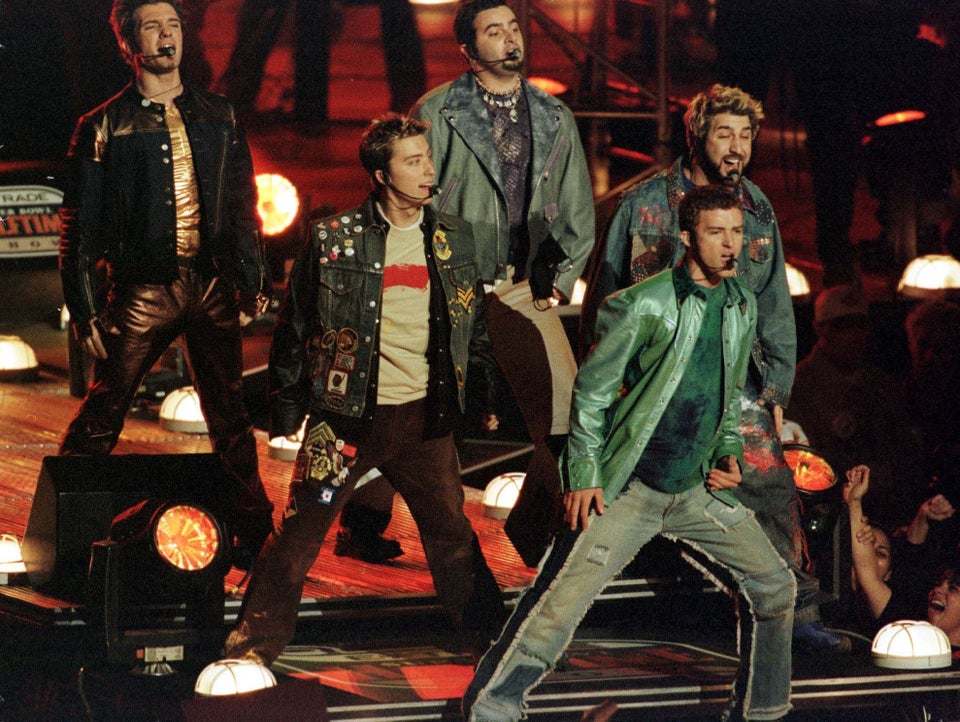 Jonathan Daniel via Getty Images
2001: Steven Tyler and Britney Spears at Super Bowl XXXV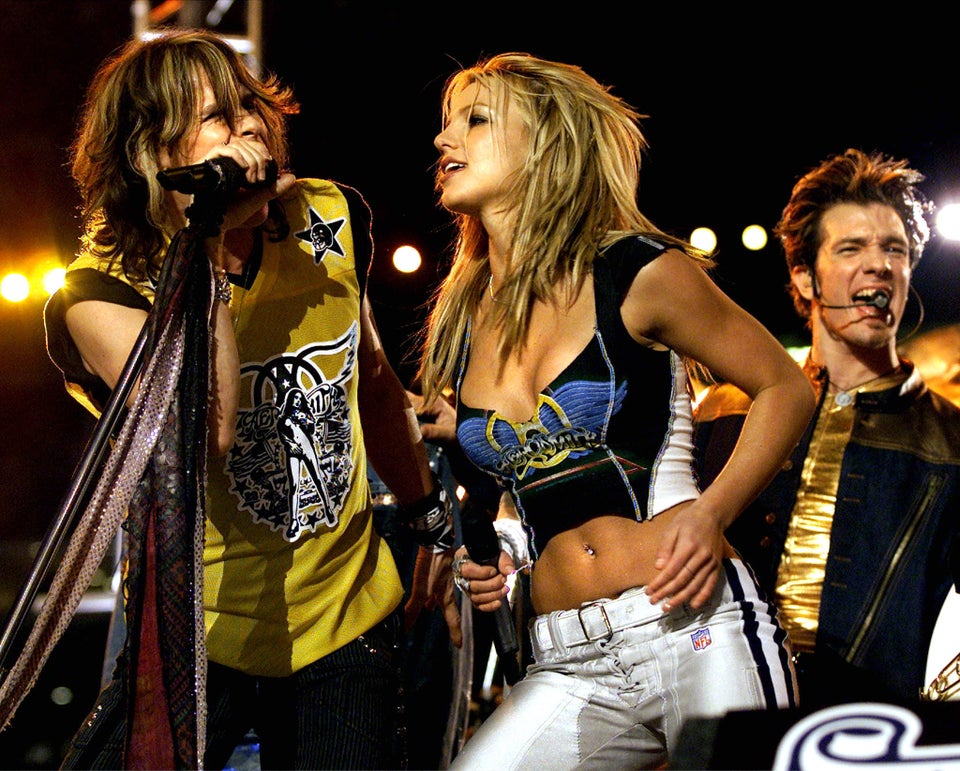 Joe Traver via Getty Images
2002: Bono at Super Bowl XXXVI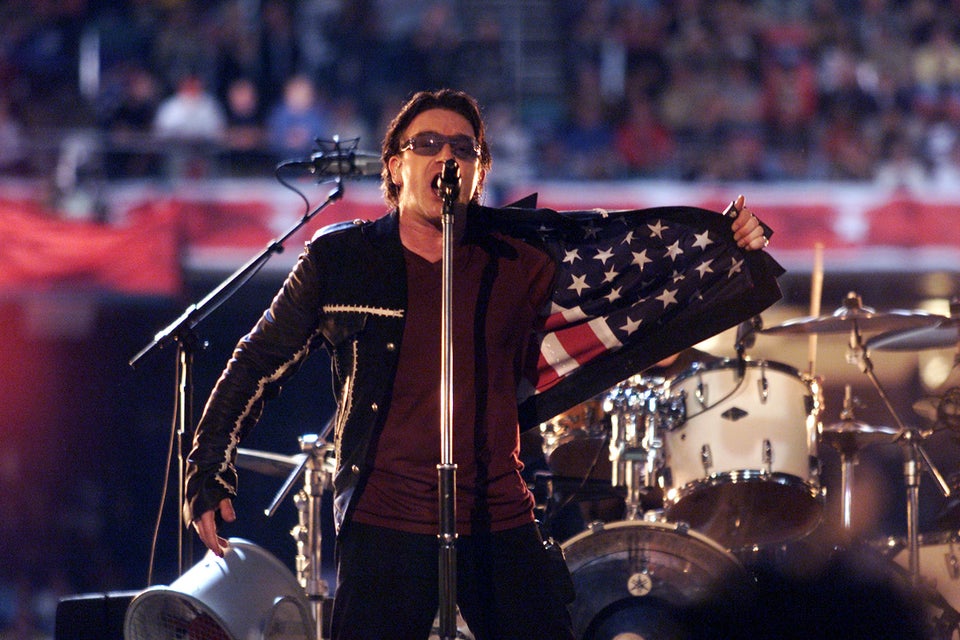 Frank Micelotta Archive via Getty Images
2003: Shania Twain at Super Bowl XXXVII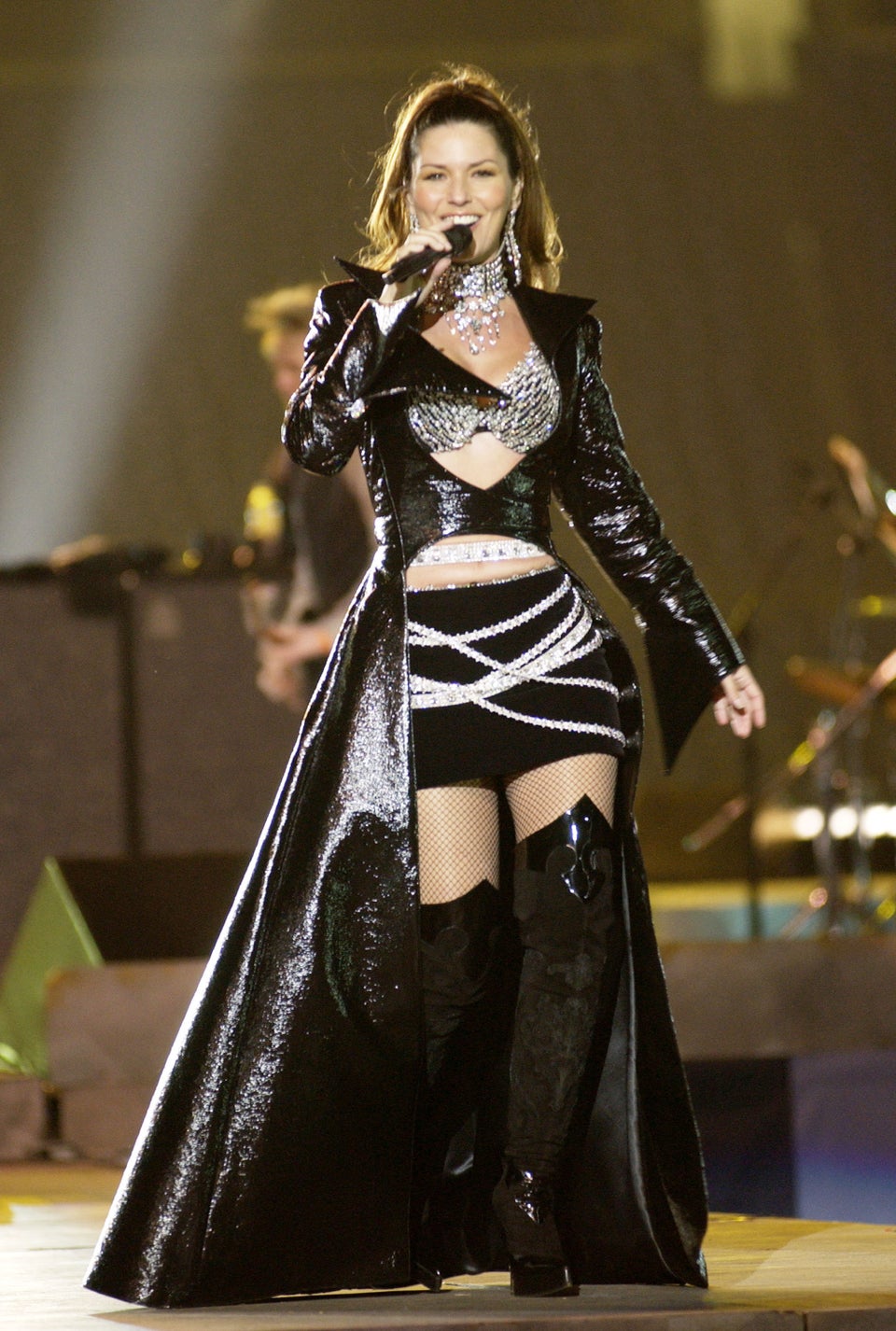 2003: Gwen Stefani (with No Doubt) at Super Bowl XXXVII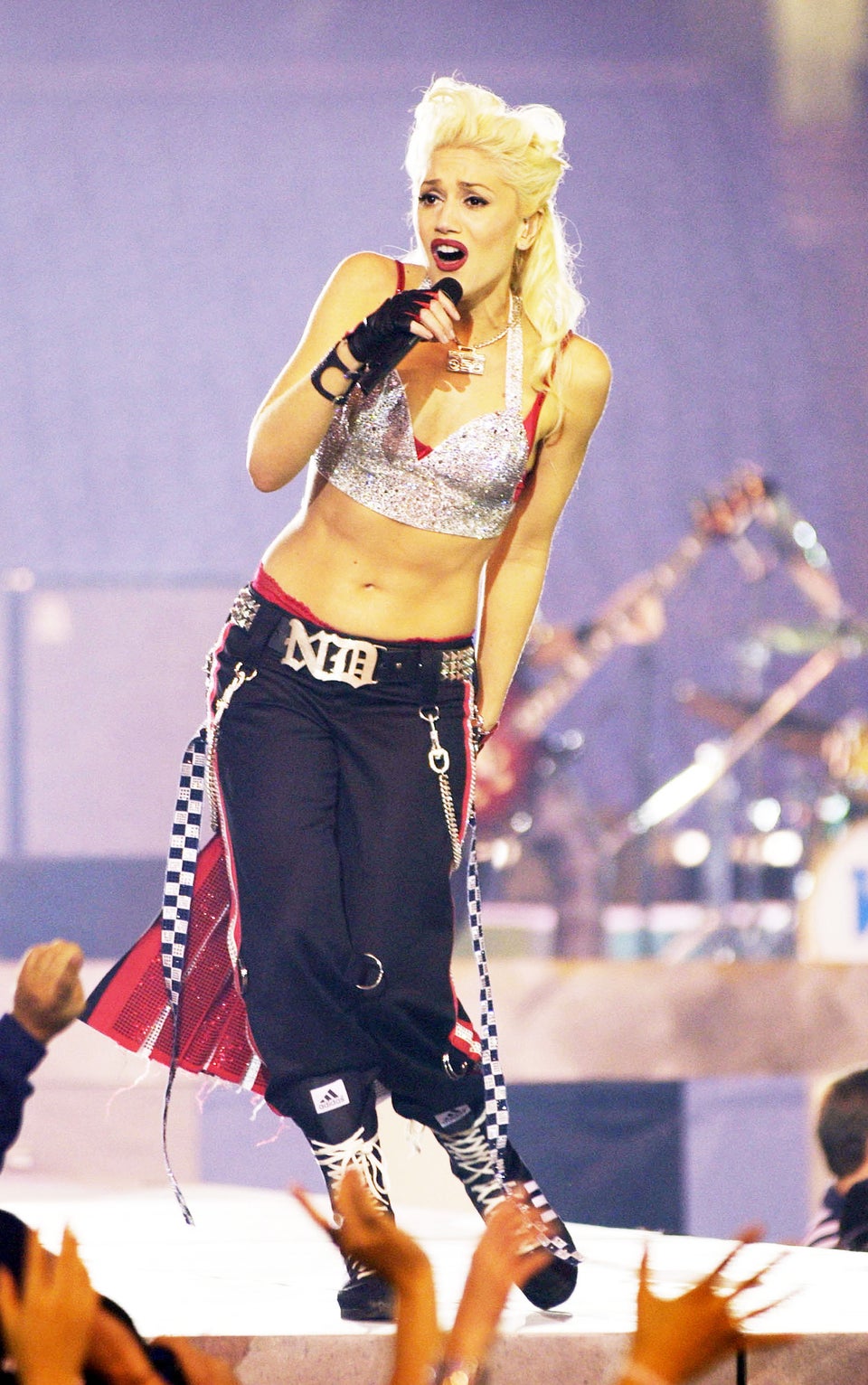 2004: Janet Jackson and Justin Timberlake at Super Bowl XXXVIII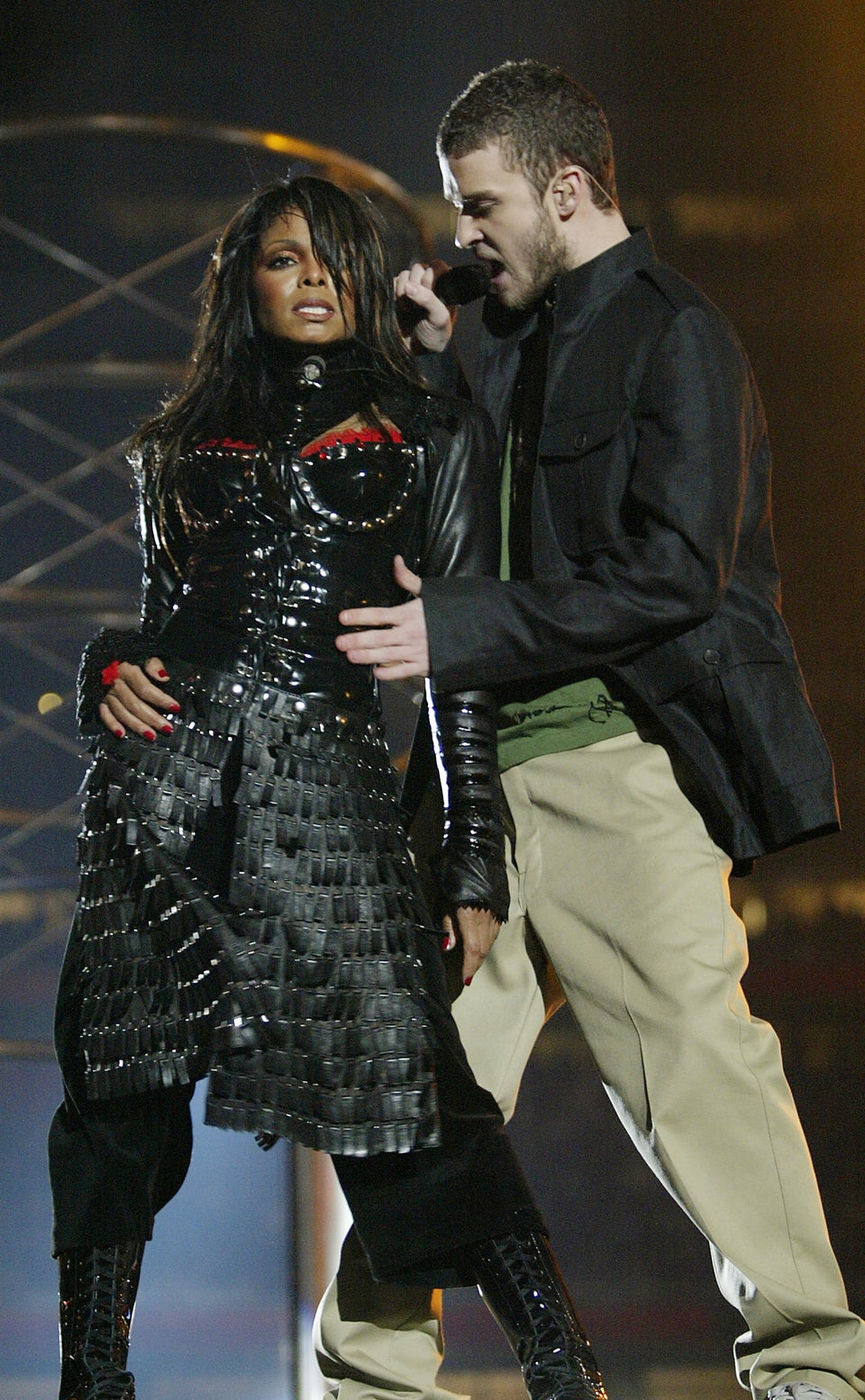 Frank Micelotta via Getty Images
2004: Janet Jackson at Super Bowl XXXVIII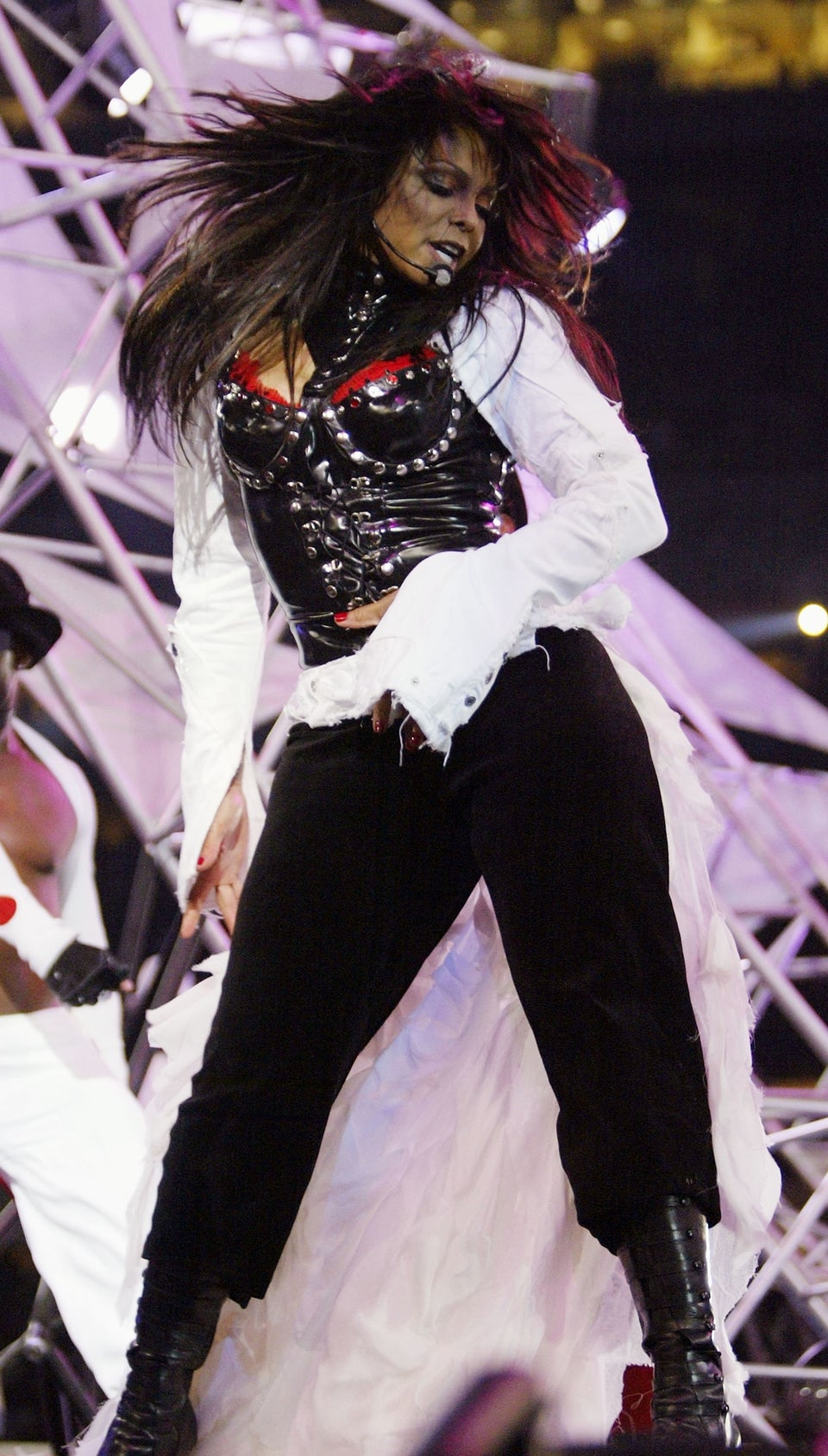 Frank Micelotta via Getty Images
2004: Kid Rock at Super Bowl XXXVIII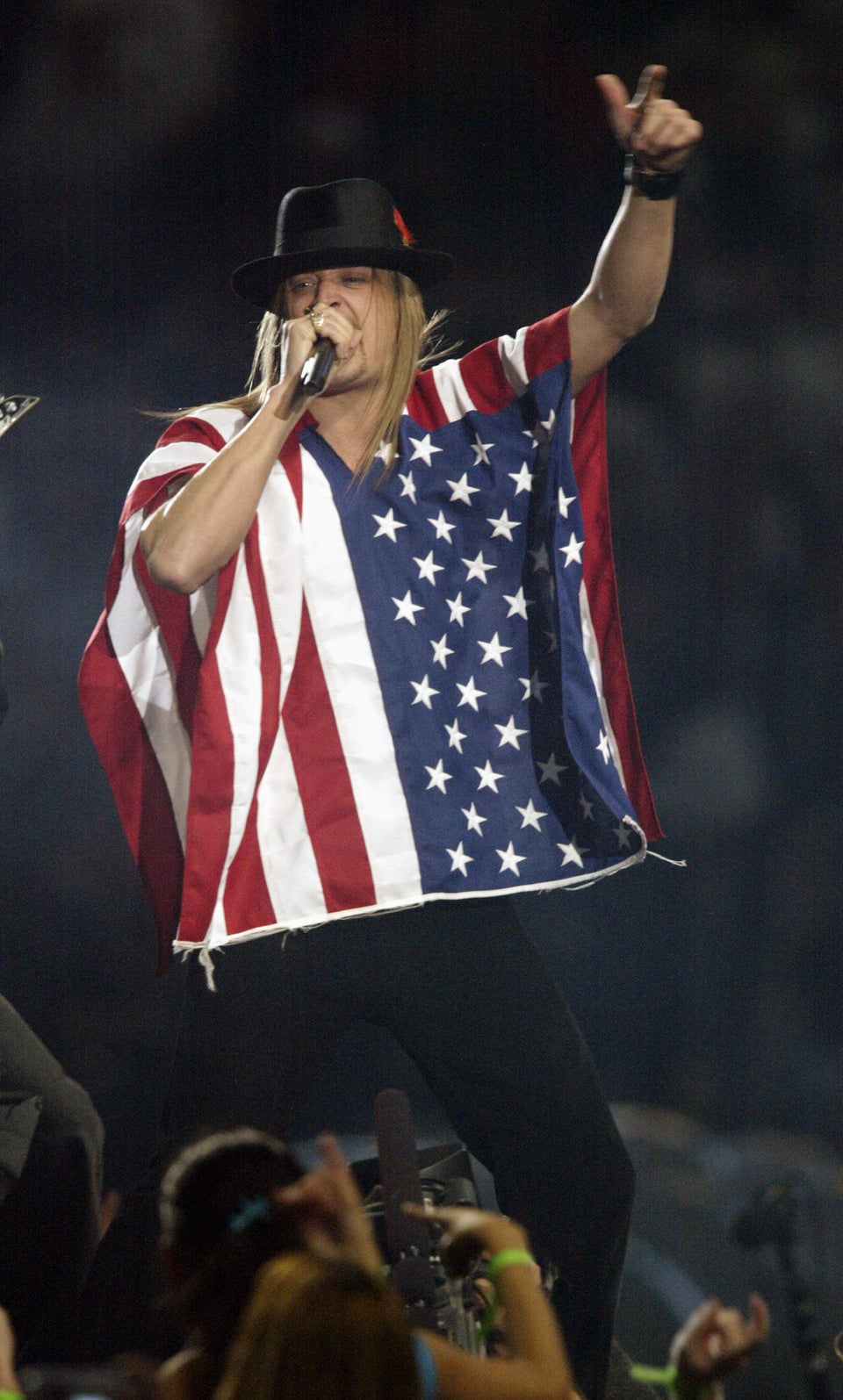 Donald Miralle via Getty Images
2004: Diddy at Super Bowl XXXVIII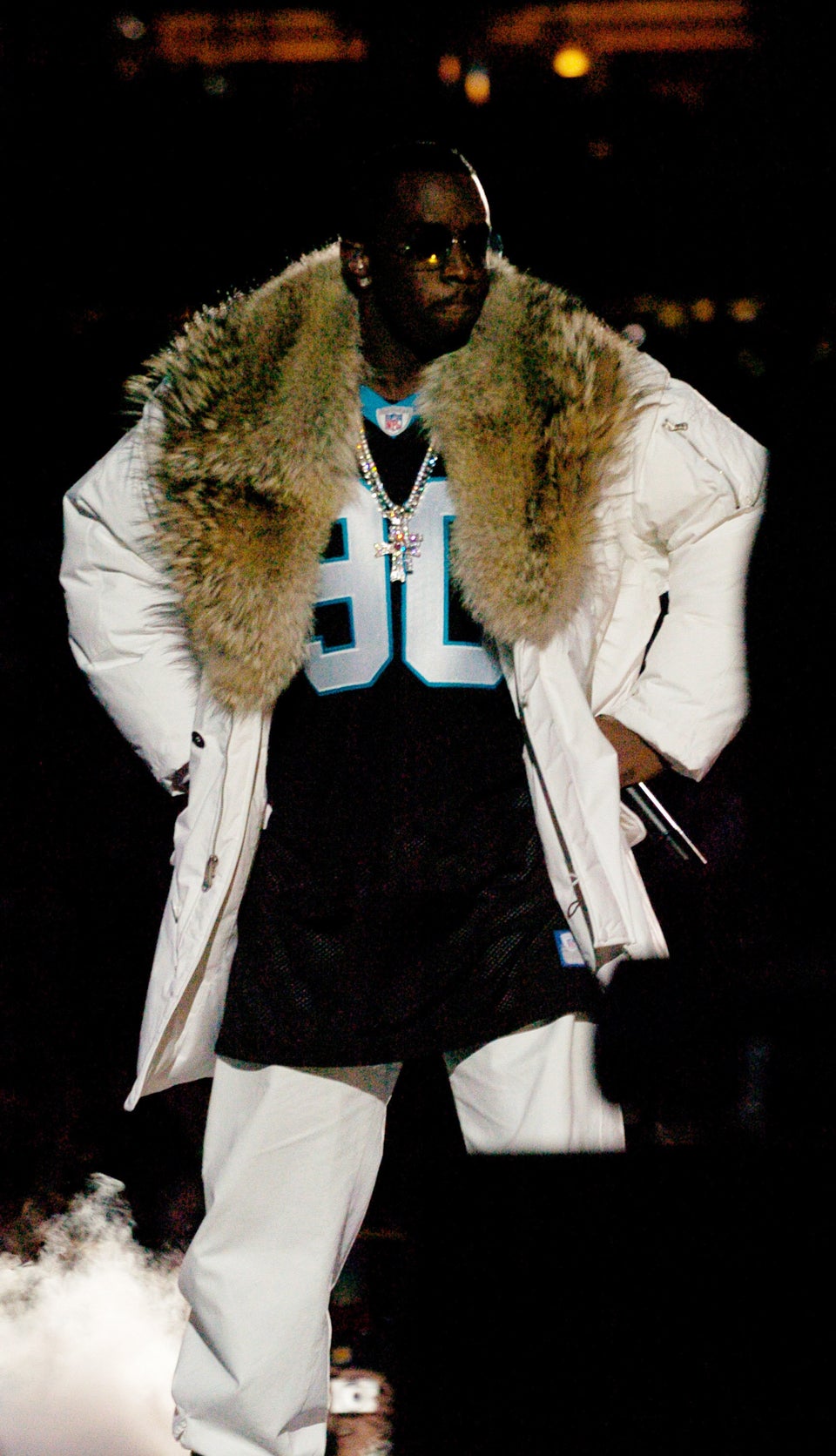 Jeff Kravitz via Getty Images
2006: Mick Jagger and Keith Richards at Super Bowl XL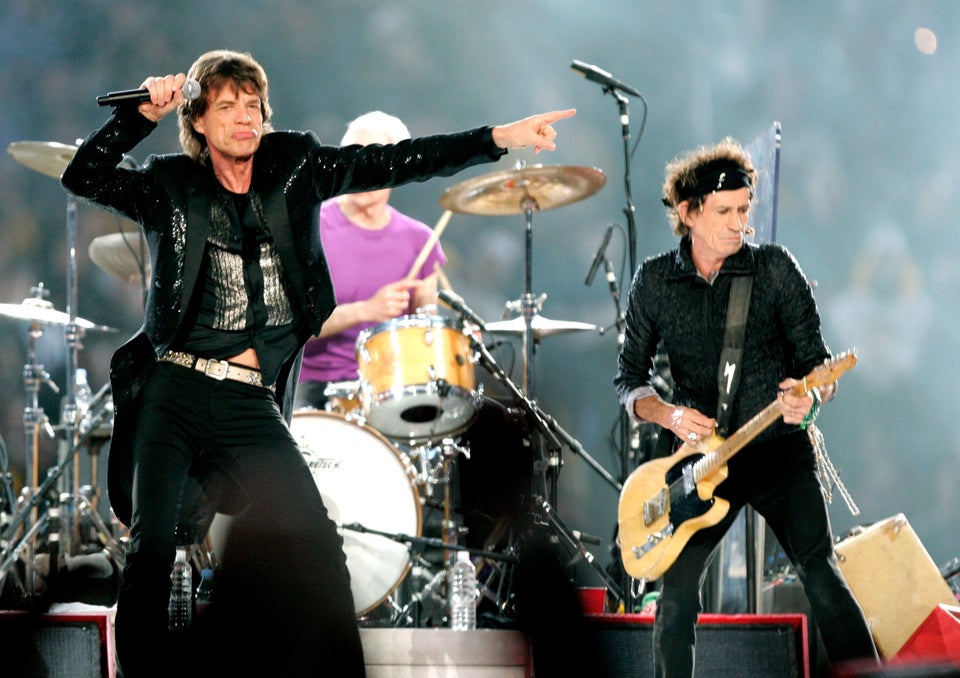 Brian Bahr via Getty Images
2007: Prince at Super Bowl XLI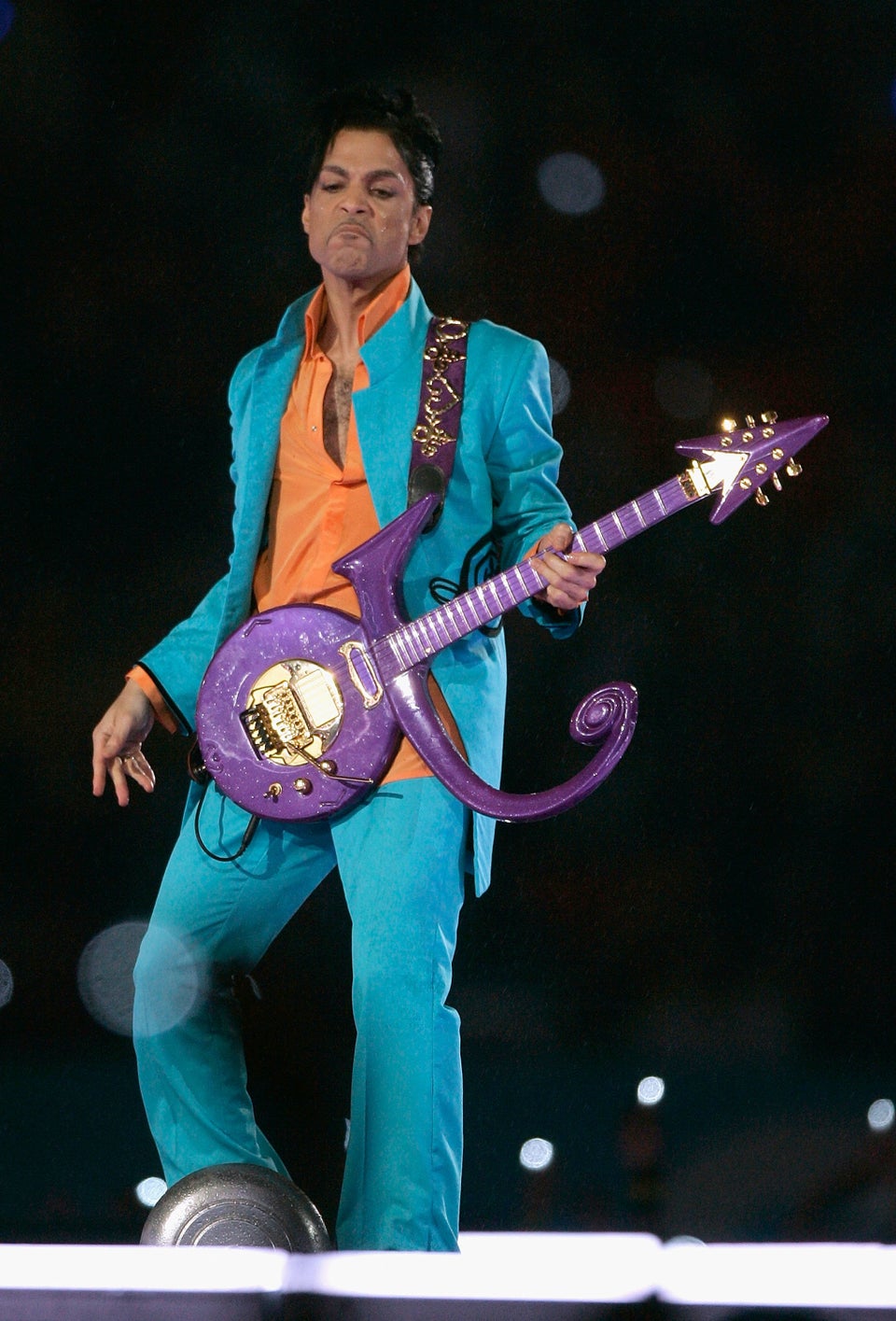 Donald Miralle via Getty Images
2007: Roger Daltrey and Pete Townsend at Super Bowl XLIV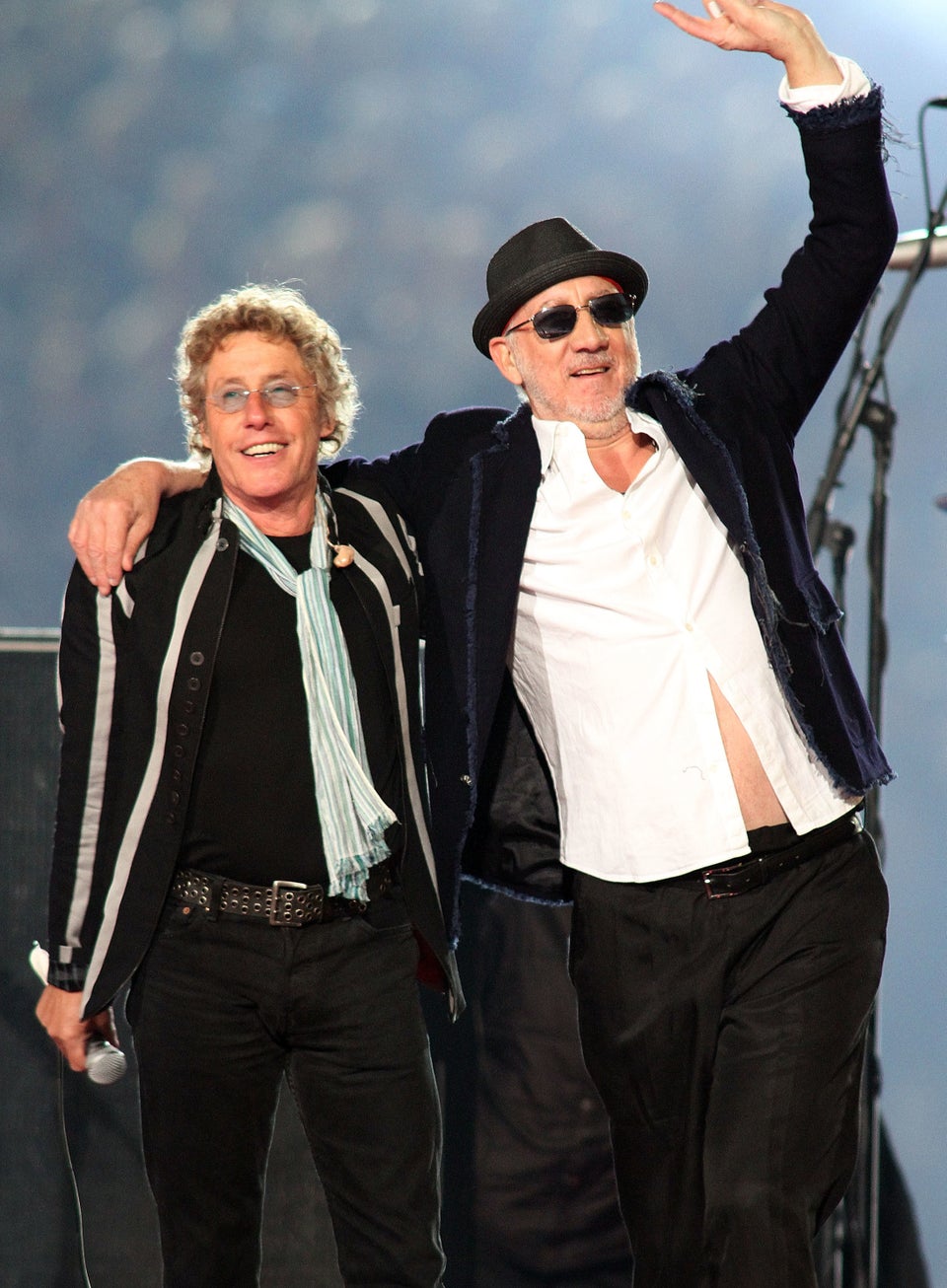 Alexander Tamargo via Getty Images
2011: Black Eyed Peas at Super Bowl XLV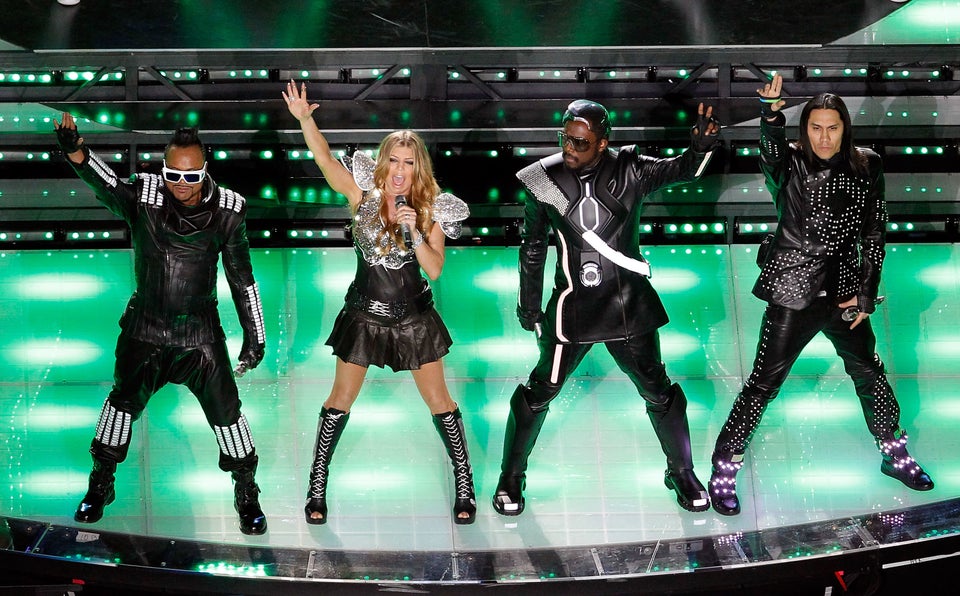 Tom Pennington via Getty Images
2011: Usher at Super Bowl XLV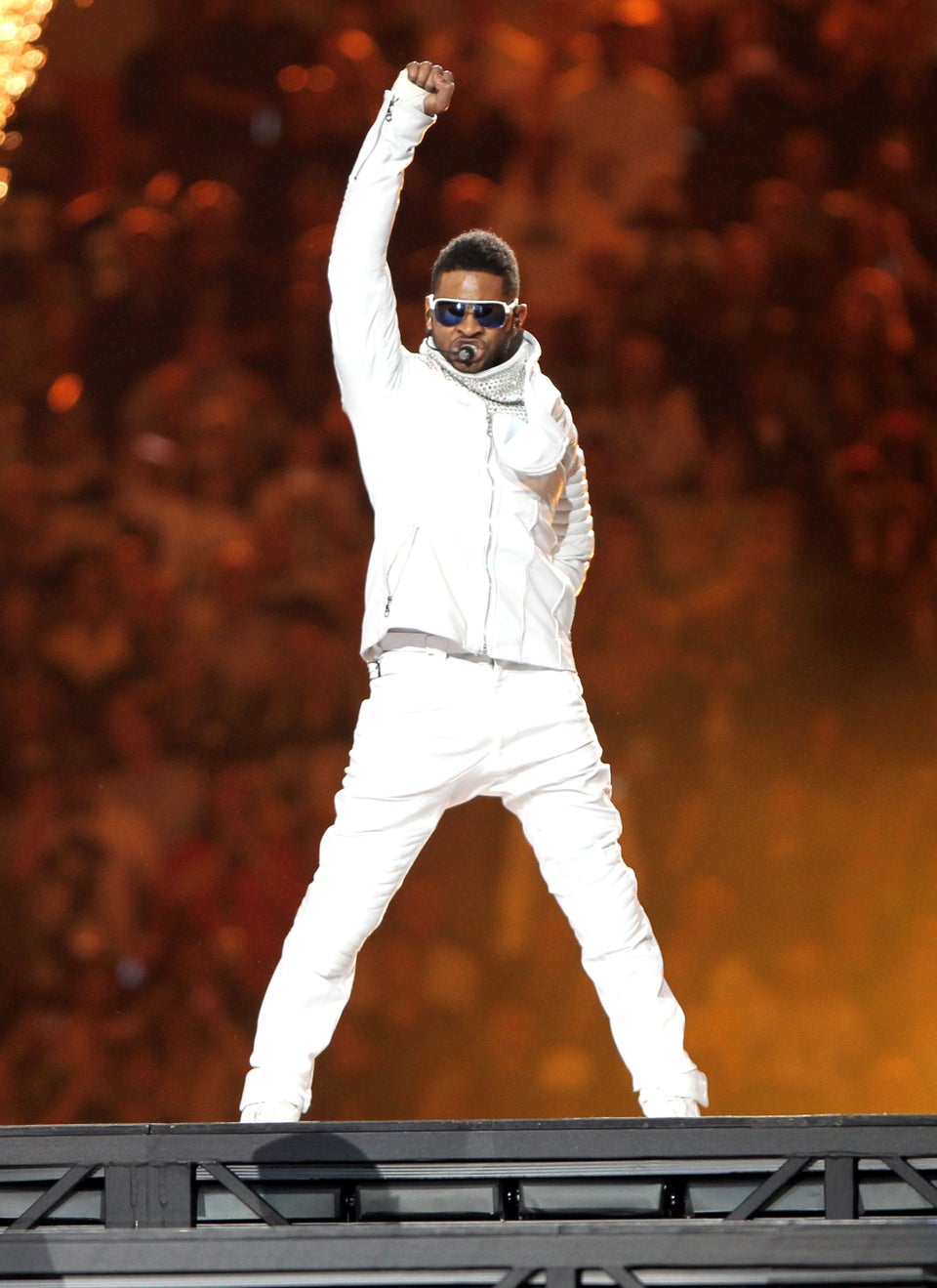 Christopher Polk via Getty Images
2012: Madonna at Super Bowl XLVI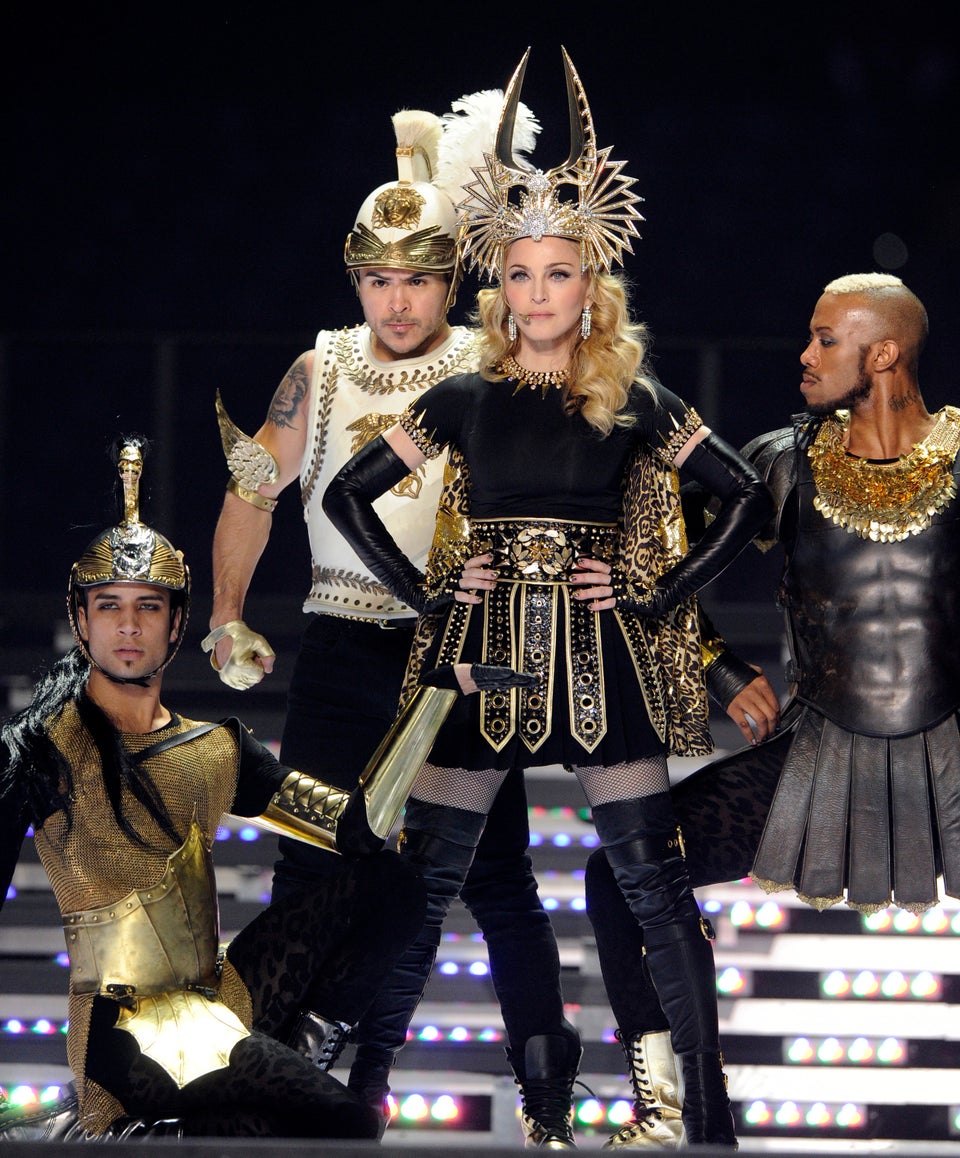 Kevin Mazur via Getty Images
2012: Nicki Minaj, Madonna and M.I.A. at Super Bowl XLVI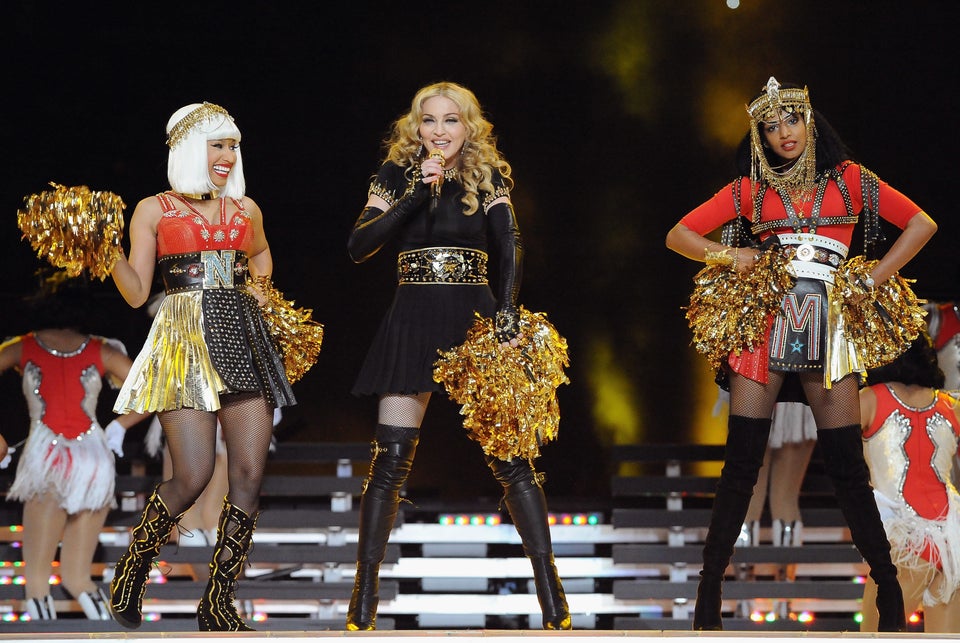 Jeff Kravitz via Getty Images
2012: Redfoo (of LMFAO) at Super Bowl XLVI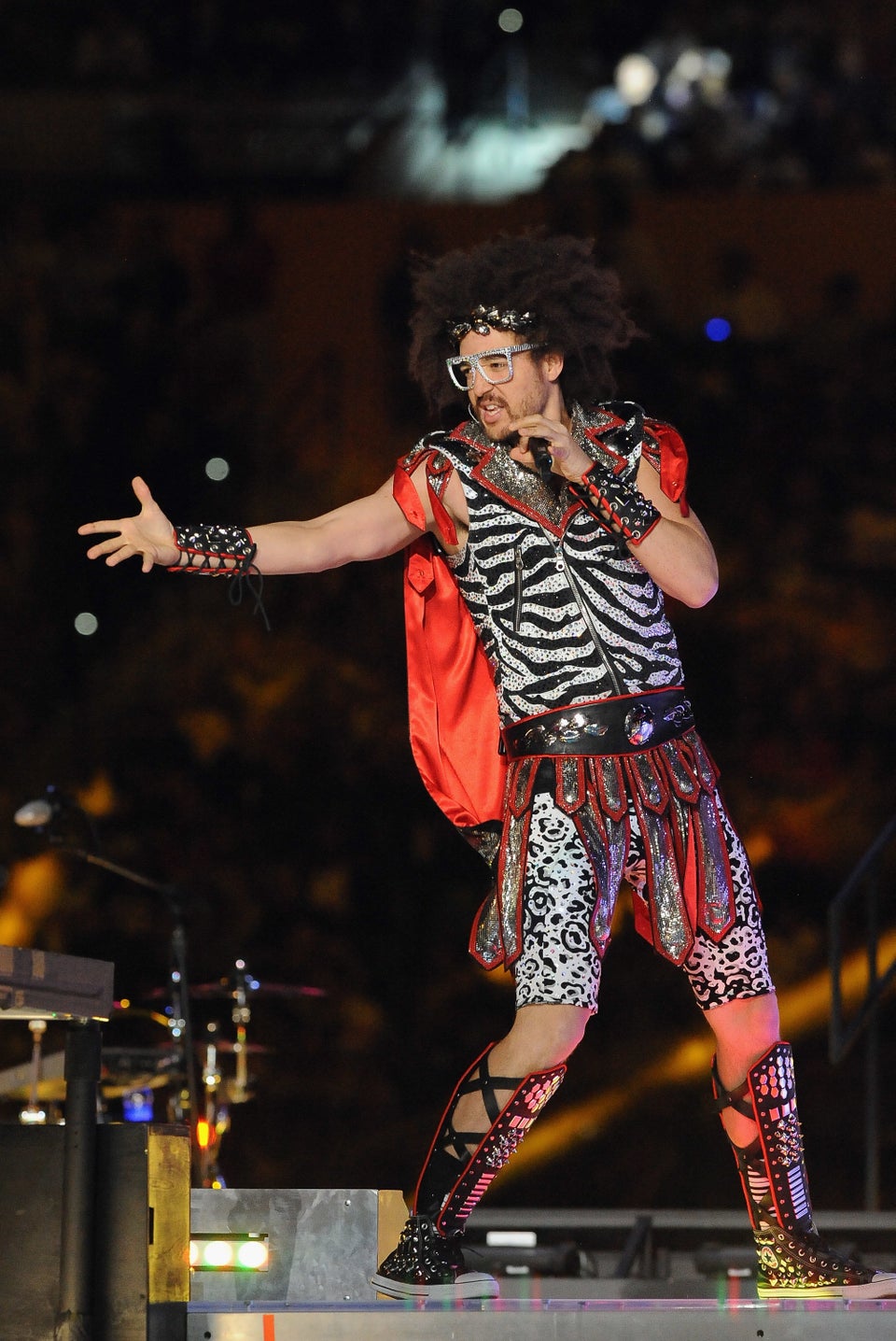 Jeff Kravitz via Getty Images
2012: Cee Lo Green and Madonna at Super Bowl XLVI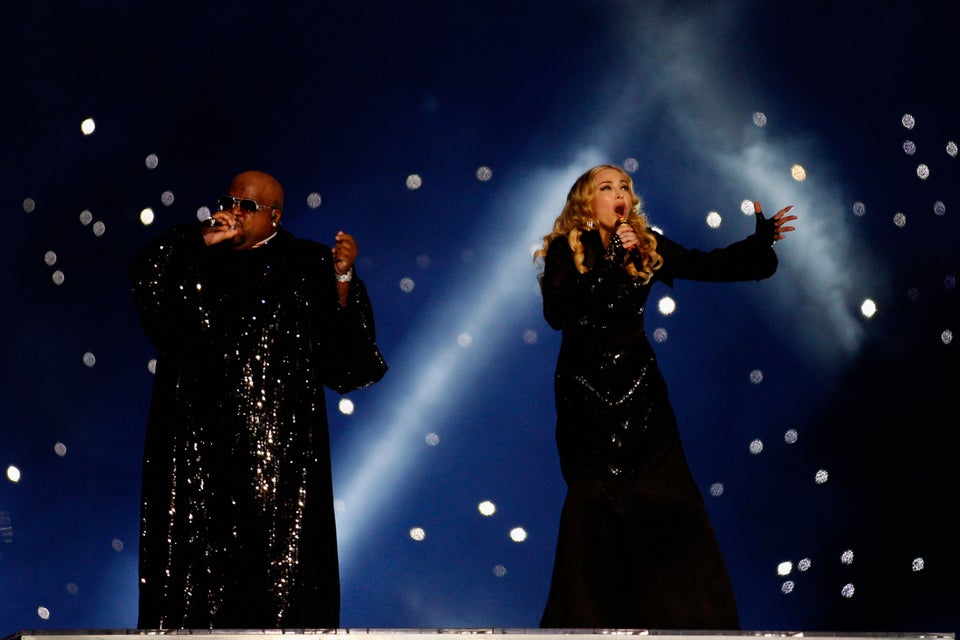 Rob Carr via Getty Images
2013: Destiny's Child at Super Bowl XLVII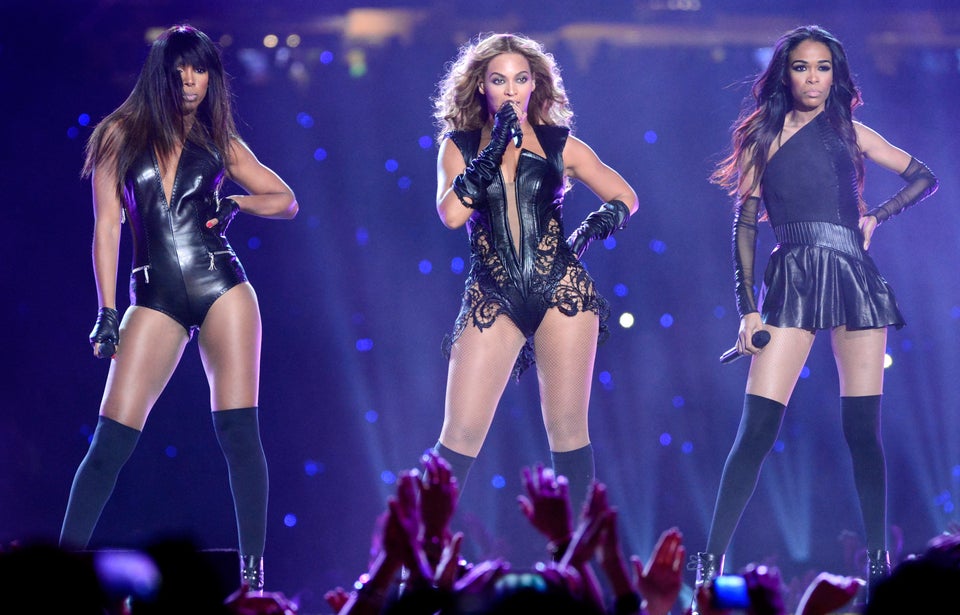 Kevin Mazur via Getty Images
2014: Bruno Mars at Super Bowl XLVIII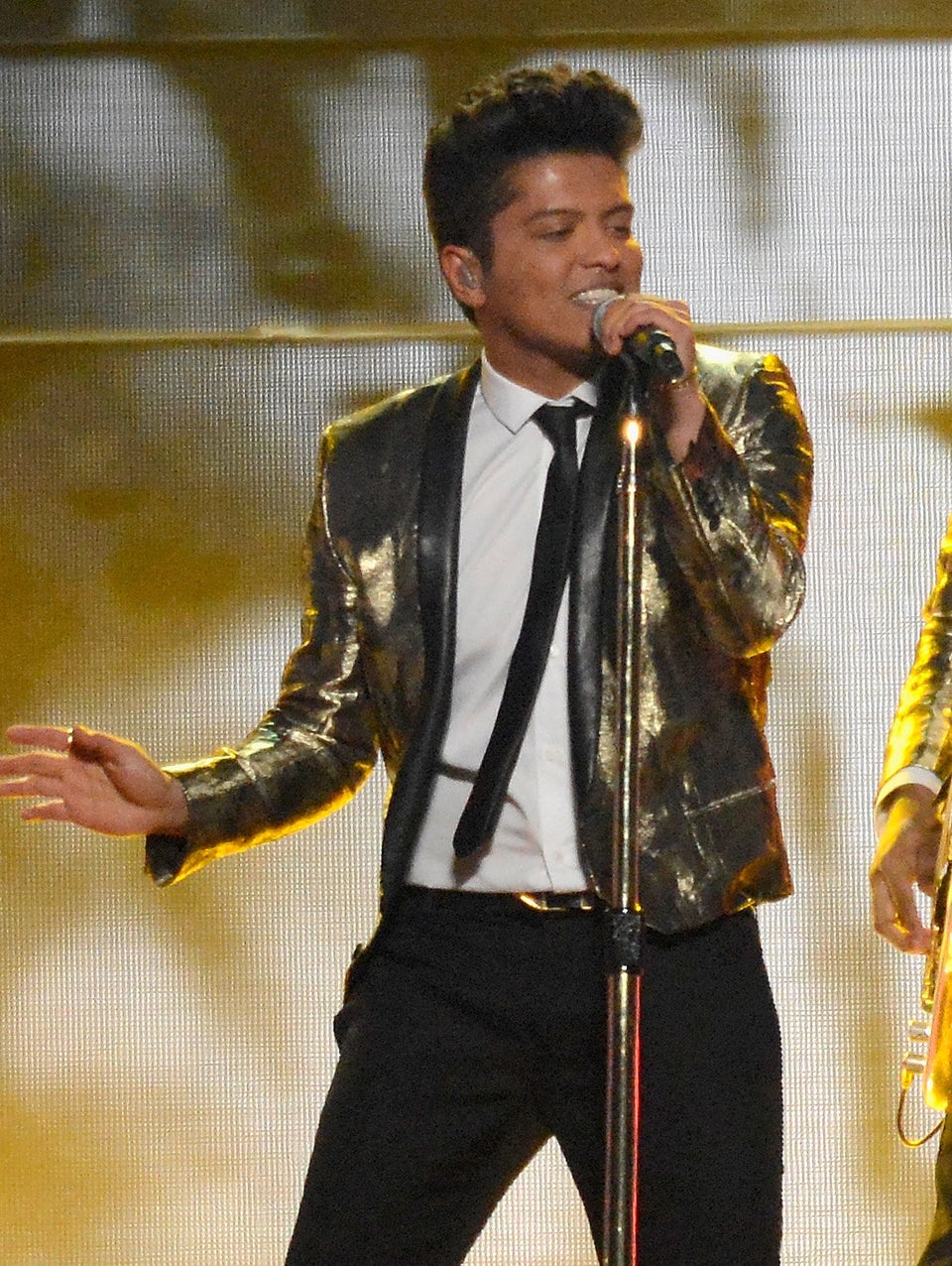 Kevin Mazur via Getty Images
2015: Katy Perry Super Bowl XLIX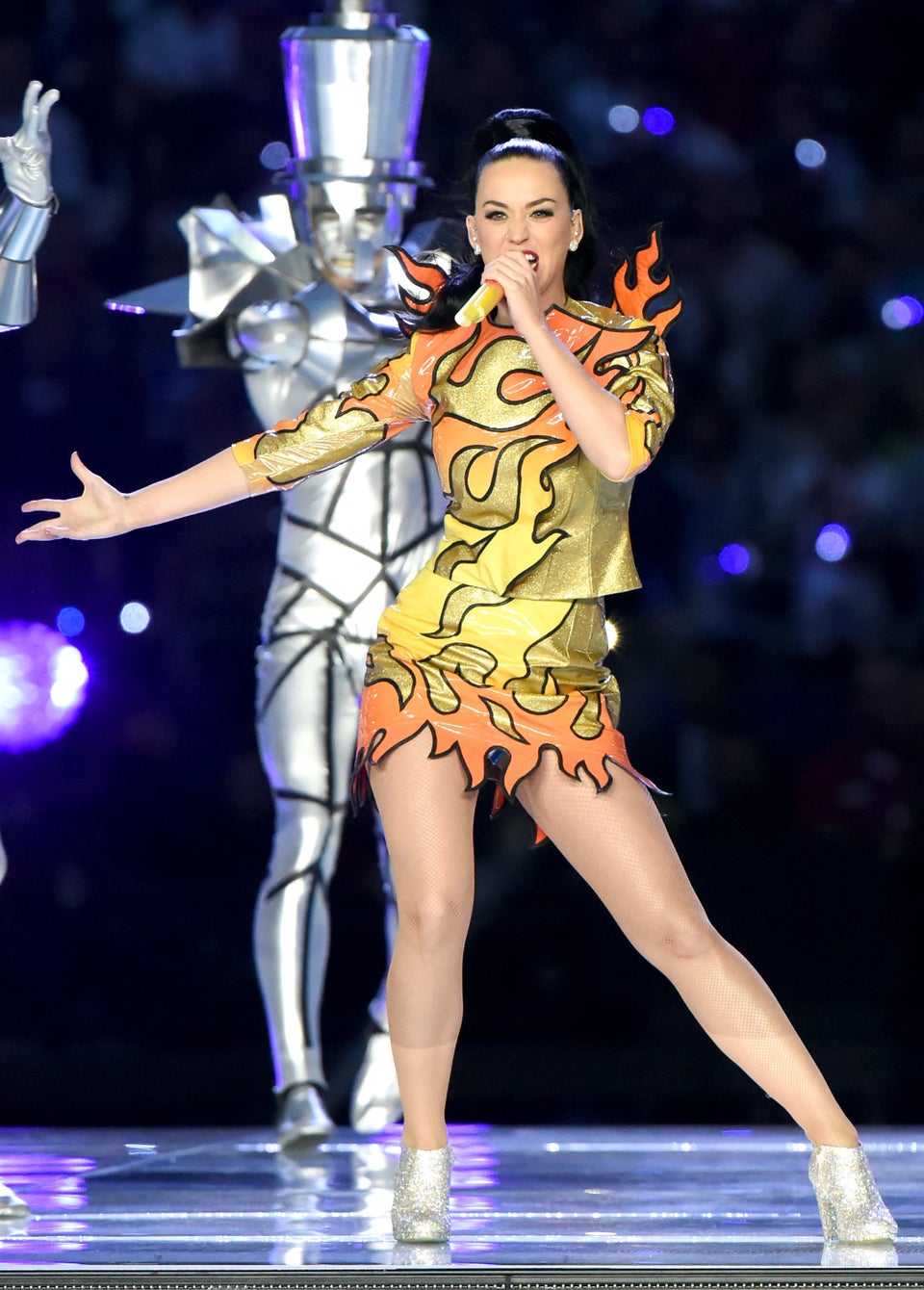 Jeff Kravitz via Getty Images
2015: Katy Perry at Super Bowl XLIX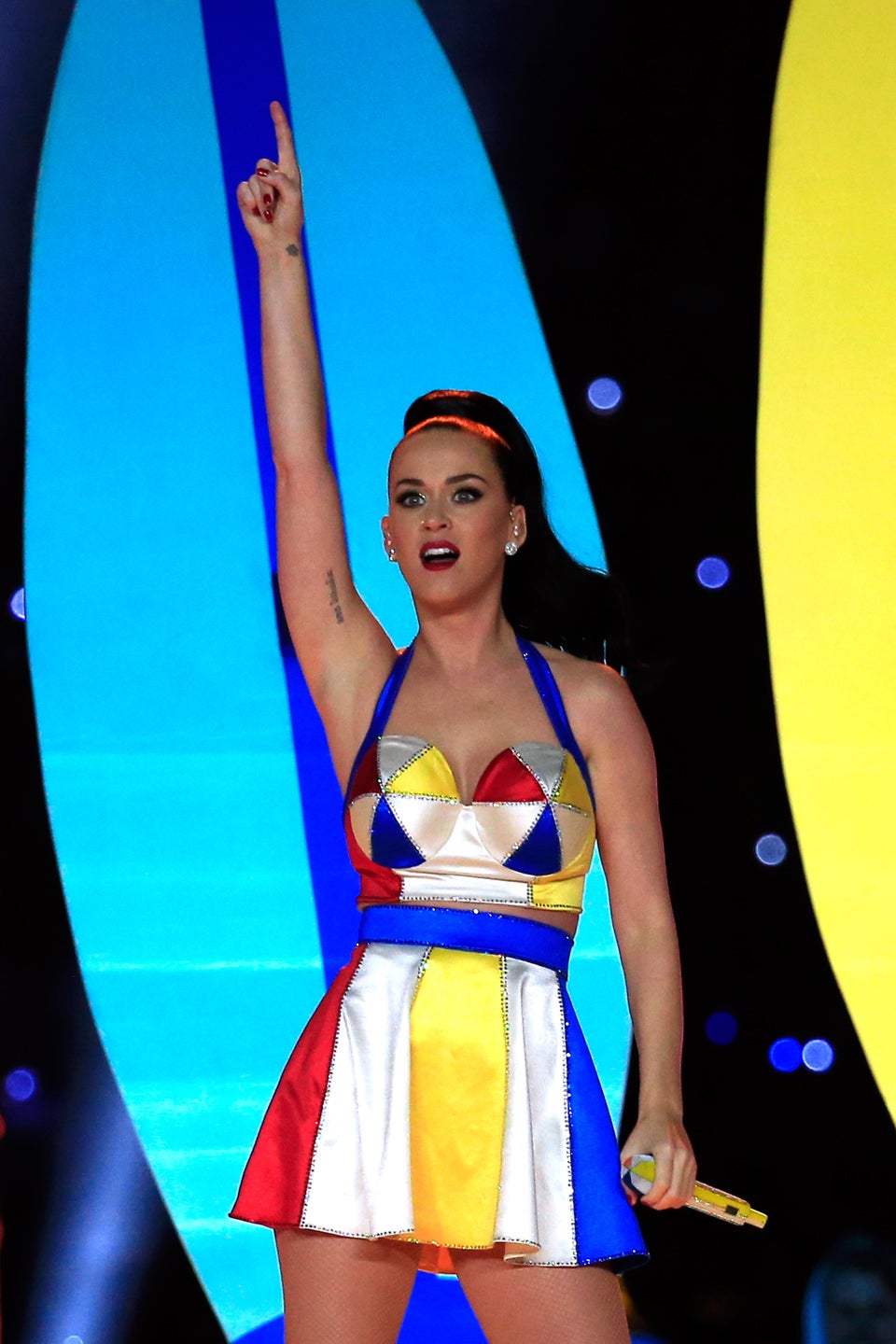 Rob Carr via Getty Images
2015: Katy Perry at Super Bowl XLIX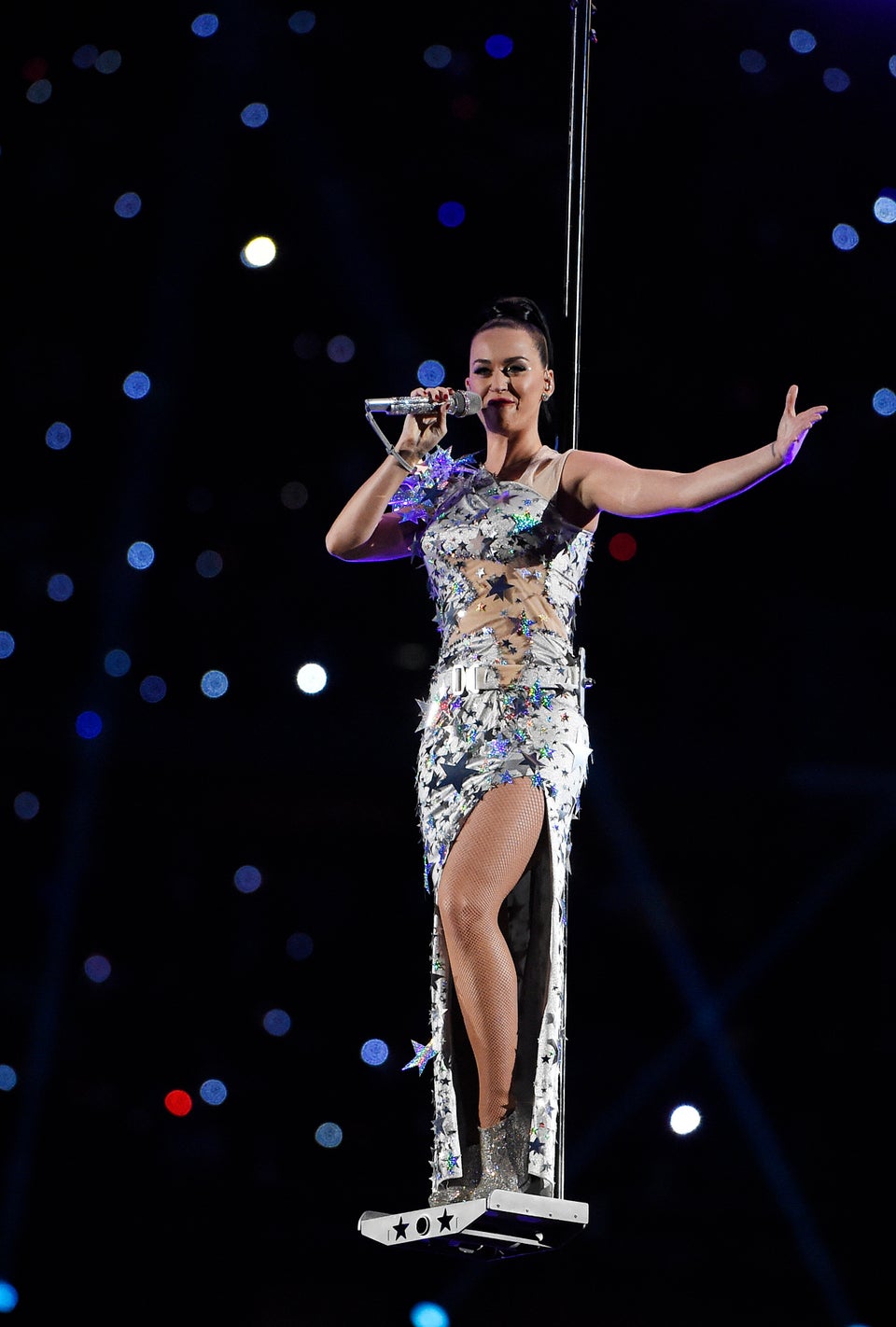 Focus On Sport via Getty Images
2016: Bruno Mars at Super Bowl L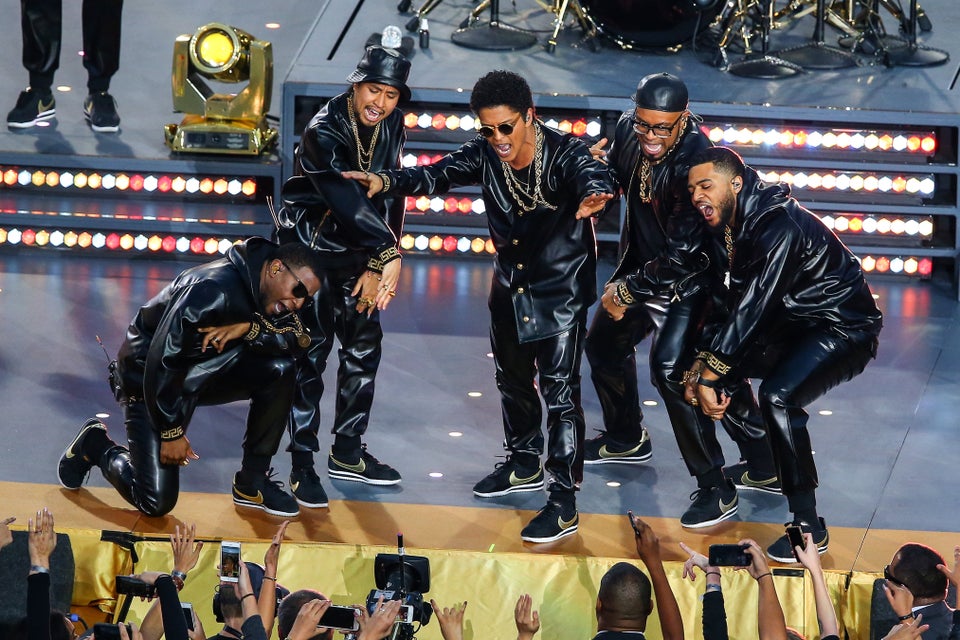 Icon Sports Wire via Getty Images
2016: Beyoncé at Super Bowl L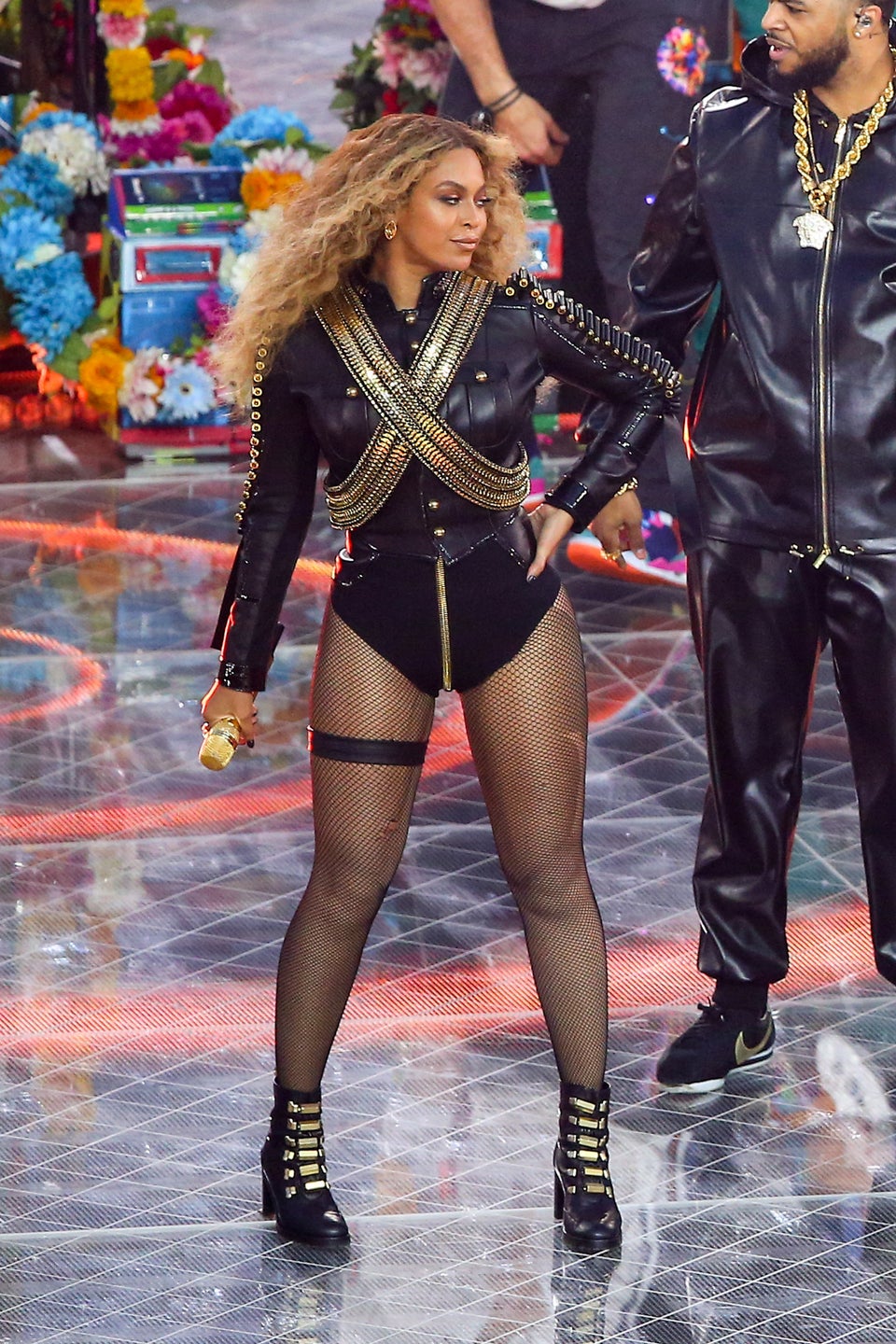 Icon Sports Wire via Getty Images
2016: Chris Martin at Super Bowl L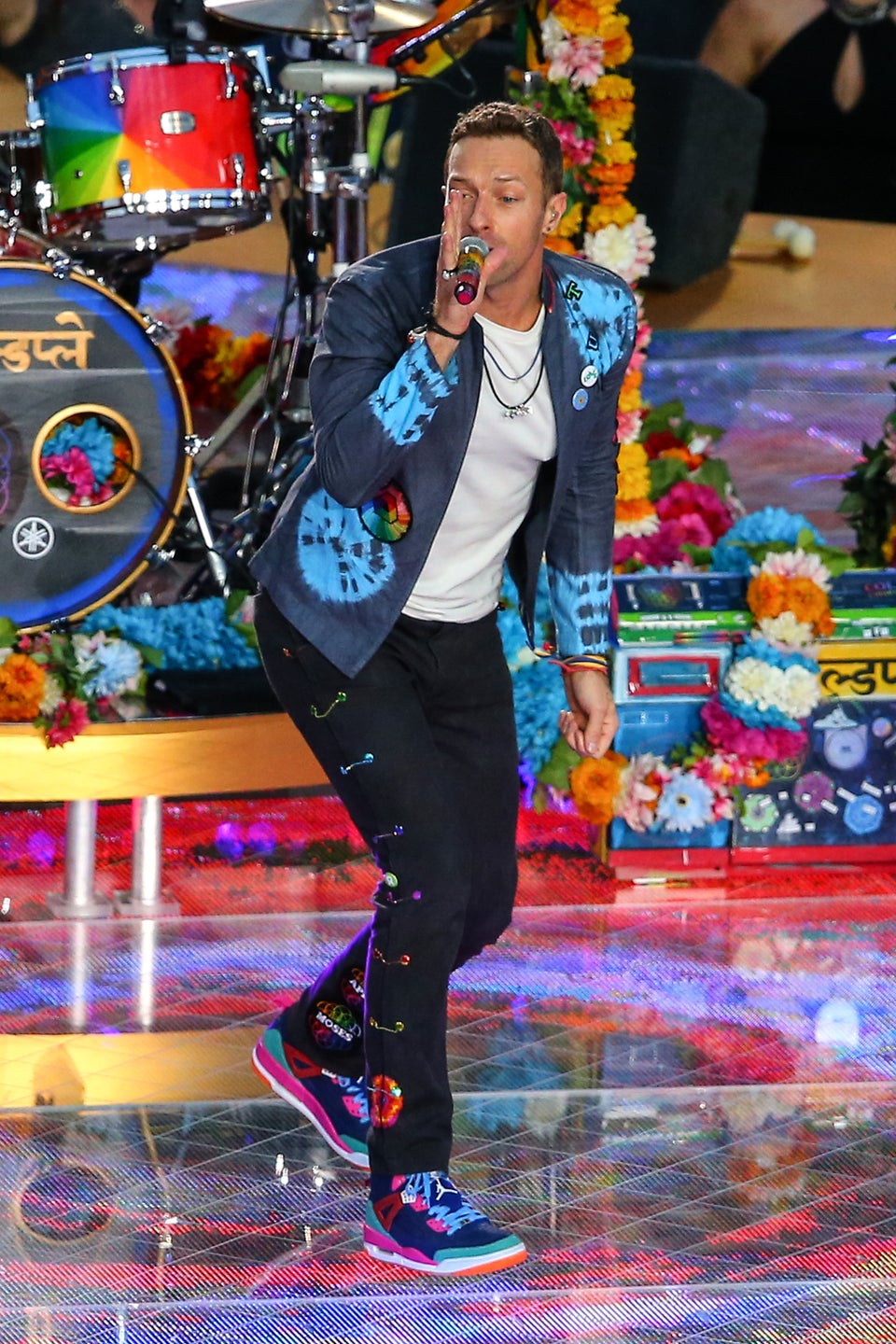 Icon Sports Wire via Getty Images
2017: Lady Gaga at Super Bowl LI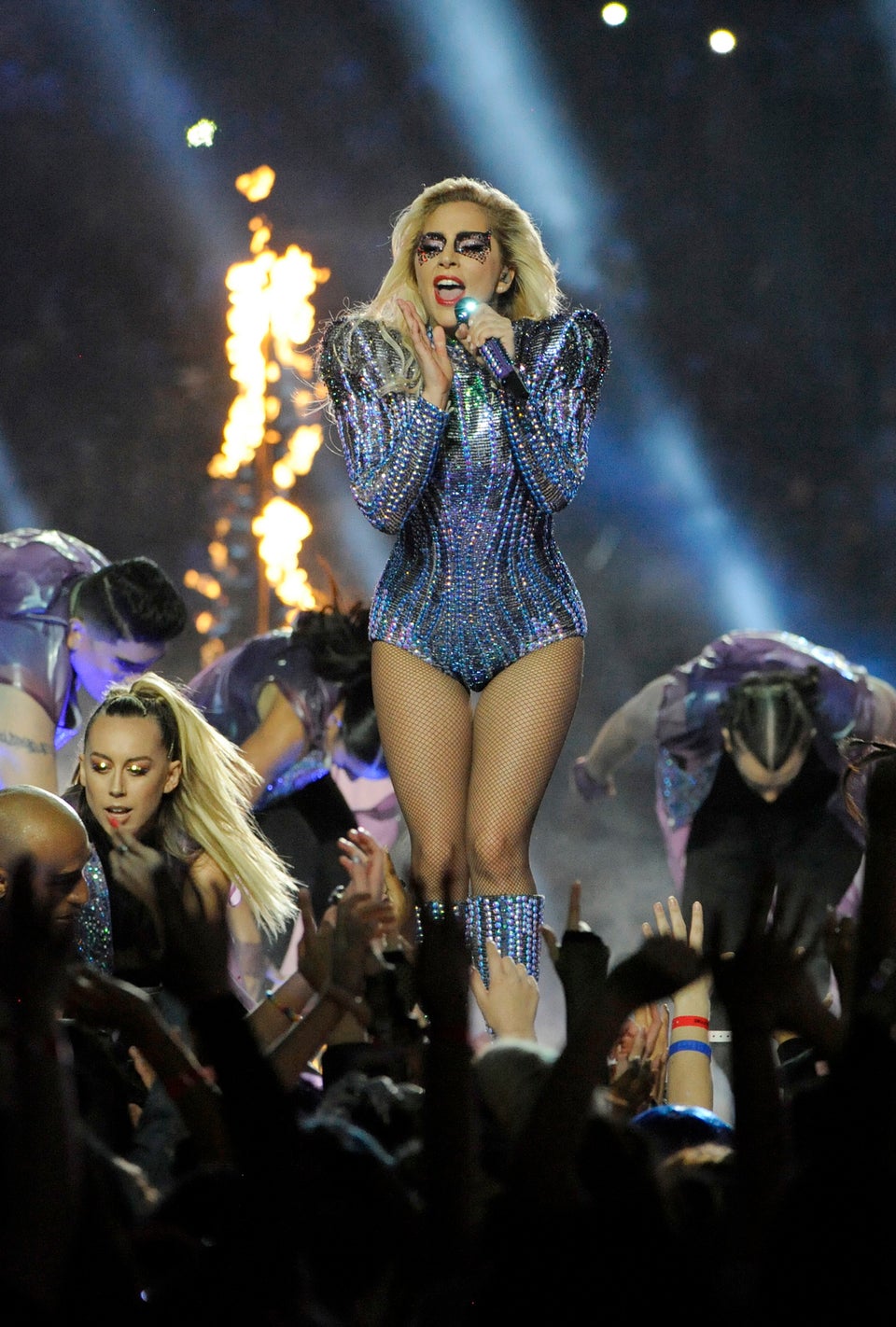 Focus On Sport via Getty Images
2017: Lady Gaga at Super Bowl LI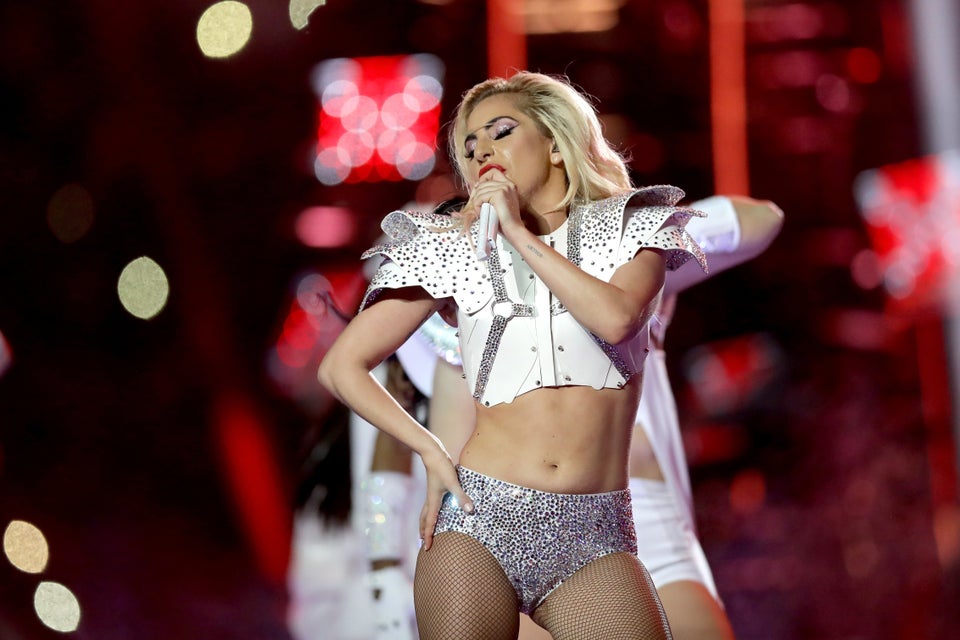 Ronald Martinez via Getty Images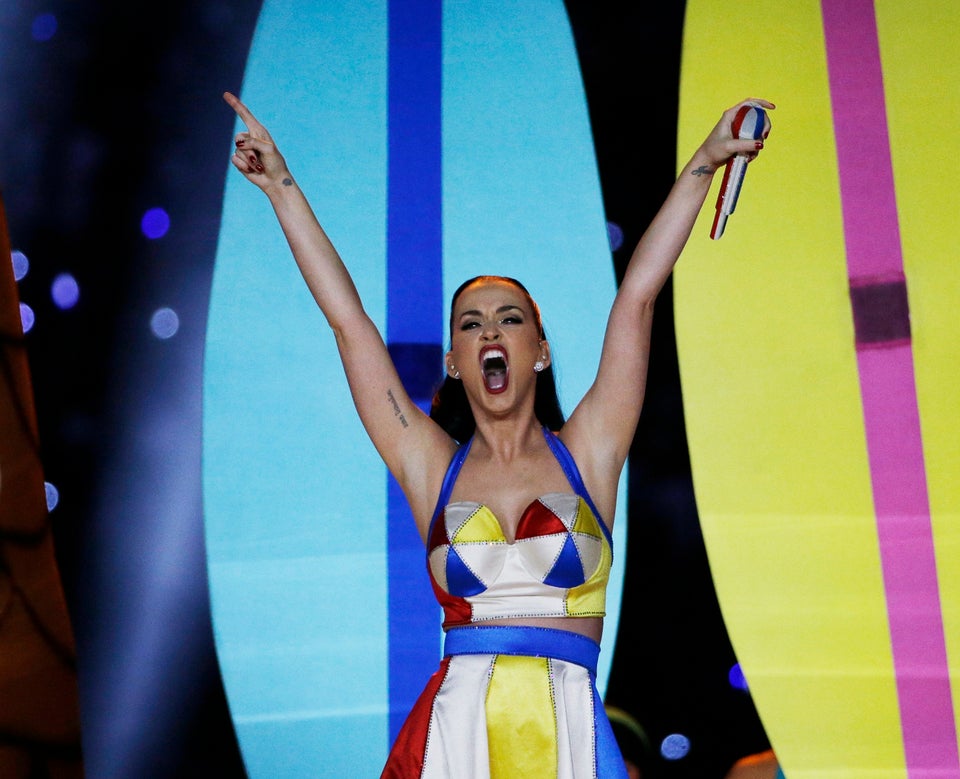 Katy Perry's Super Bowl Halftime Show