As the Super Bowl fast approaches, advocates are concerned about issues far darker than "deflategate." They're eager to protect potential victims from being trafficked for sex.
To make fans and locals more aware of the prevalence of these crimes, advocacy group Shared Hope International (SHI) has erected a life-size pink toy box and young female volunteers are taking turns standing inside of it for hours on end.
"It allows us to have a conversation about how children are viewed as commodities," Taryn Offenbacher, SHI communications director, told The Huffington Post. "This is a real person no matter how they're packaged."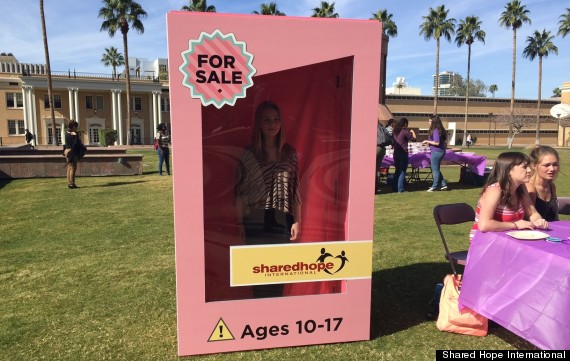 SHI, a group that works to prevent sex trafficking crimes and help local organizations expand their services, partnered with Brunner, an Atlanta creative agency, to execute the "Children Aren't Playthings" doll box campaign.
The 7-foot exhibit debuted on Monday at Arizona State University, which is a hosting a weeklong anti-trafficking campaign, Offenbacher added.
It will also be stationed at Grand Canyon University, Glendale Community College and downtown Phoenix throughout the week leading up to Super Bowl Sunday, according to a statement released by SHI. Saturday's event will be held in conjunction with StreetLightUSA, a local Arizona group that rehabilitates sex trafficking survivors between the ages of 11 and 17.
Obtaining exact sex trafficking figures is notoriously difficult, because it's a crime that occurs behind closed doors and victims are often reluctant to come forward because they fear being treated as criminals. But experts say that there are enough statistics to indicate that this is an insidious issue year-round, and is more prevalent during major sporting events.
"To understand the dynamics of human trafficking is to understand that events such as the Super Bowl could never not be breeding grounds for sexual exploitation," Judy Kluger, executive director of advocacy nonprofit Sanctuary for Families, wrote in a HuffPost blog last year. "On the most basic level, any location that sees an exponential increase in large numbers of men traveling for entertainment will receive a proportional increase in those who purchase sex."
Related
Before You Go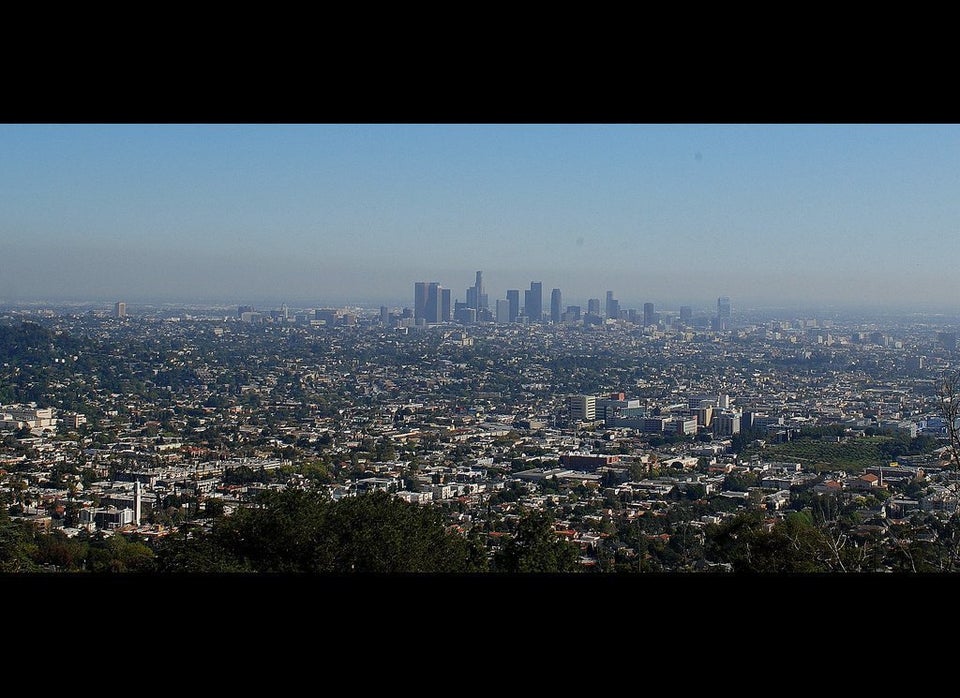 States With Strongest Trafficking Laws
Popular in the Community