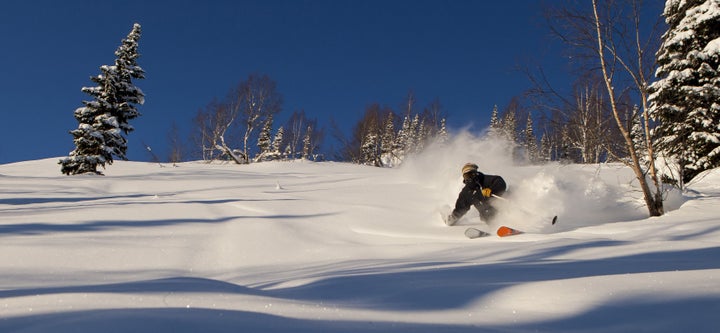 What time is the Super Bowl?
Not until the evening, ski resorts across the country are working to remind visitors, extending deep discounts for lift tickets on February 3 in an effort to lure visitors on a normally slow day.
Lift ticket brokerage Liftopia says the day of the big game is traditionally one of the very best for beating lines and getting great runs because so many skiers stay home.
"Super Bowl Sunday has always been one of the best days of the season to get out on the slopes," Liftopia co-founder and CMO Ron Schneidermann tells HuffPost Travel in an email. "While everyone else stays inside to watch the big game, you can enjoy wide-open slopes and plenty of untracked snow."
This year, Liftopia is offering discounts to more than 200 resorts across the country, with ticket prices for February 3 down anywhere from 20% to 85% depending on the mountain.
Even football fans might consider the deals, Schneidermann says, thanks to a 6:30 p.m. Eastern start.
"There's plenty of time to get in a few turns and still make kick-off," he says.