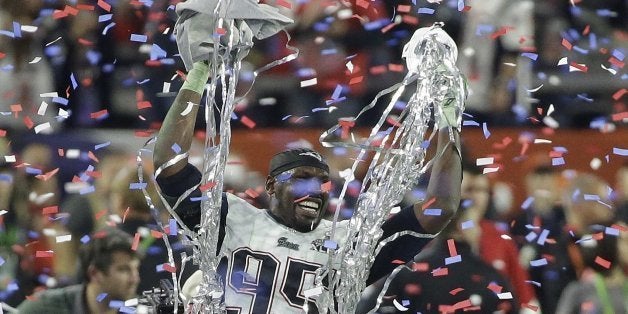 Super Bowl XLIX just made history.
Sunday's nail-biting game was the most-watched show in U.S. television history, according to the latest Nielsen data. The New England Patriots' 28-24 victory over the Seattle Seahawks was also the highest-rated Super Bowl in the last 30 seasons. The game brought in 114.4 million viewers between 6:31 p.m. ET and 10:10 p.m. ET, 2.2 million viewers more than last year's Super Bowl on Fox.
Katy Perry's halftime show was also the most-watched performance in recorded Super Bowl history, averaging 118.5 million viewers. That's some 3 million more than last year's Bruno Mars show, NBC Sports said.
Check out the list below for a breakdown of most-watched TV programs in U.S. history, via NBC Sports.
1. 114.4 Million – Super Bowl XLIX, NBC (February 2015)
2. 112.2 Million – Super Bowl XLVIII, FOX (February 2014)
3. 111.3 Million – Super Bowl XLVI, NBC (February 2012)
4. 111.0 Million – Super Bowl XLV, FOX (February 2011)
5. 108.7 Million – Super Bowl XLVII, CBS (February 2013)
6. 106.5 Million – Super Bowl XLIV, CBS (February 2010)
7. 106.0 Million – M.A.S.H. Finale, CBS (February 1983)
8. 98.7 Million – Super Bowl XLIII, NBC (February 2009)
(Data is for Super Bowls and includes full game telecasts only.)
Support HuffPost
The Stakes Have Never Been Higher
Related
Popular in the Community