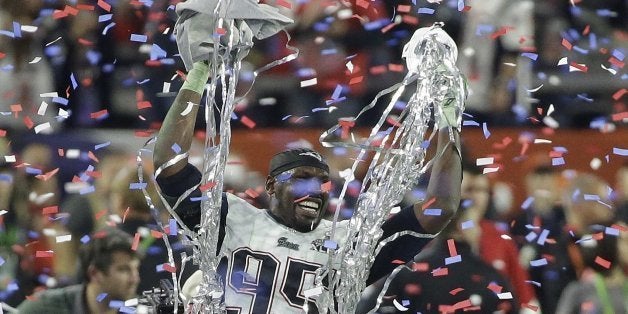 Super Bowl XLIX just made history.
Sunday's nail-biting game was the most-watched show in U.S. television history, according to the latest Nielsen data. The New England Patriots' 28-24 victory over the Seattle Seahawks was also the highest-rated Super Bowl in the last 30 seasons. The game brought in 114.4 million viewers between 6:31 p.m. ET and 10:10 p.m. ET, 2.2 million viewers more than last year's Super Bowl on Fox.
Katy Perry's halftime show was also the most-watched performance in recorded Super Bowl history, averaging 118.5 million viewers. That's some 3 million more than last year's Bruno Mars show, NBC Sports said.
Check out the list below for a breakdown of most-watched TV programs in U.S. history, via NBC Sports.
1. 114.4 Million – Super Bowl XLIX, NBC (February 2015)
2. 112.2 Million – Super Bowl XLVIII, FOX (February 2014)
3. 111.3 Million – Super Bowl XLVI, NBC (February 2012)
4. 111.0 Million – Super Bowl XLV, FOX (February 2011)
5. 108.7 Million – Super Bowl XLVII, CBS (February 2013)
6. 106.5 Million – Super Bowl XLIV, CBS (February 2010)
7. 106.0 Million – M.A.S.H. Finale, CBS (February 1983)
8. 98.7 Million – Super Bowl XLIII, NBC (February 2009)
(Data is for Super Bowls and includes full game telecasts only.)
REAL LIFE. REAL NEWS. REAL VOICES.
Help us tell more of the stories that matter from voices that too often remain unheard.