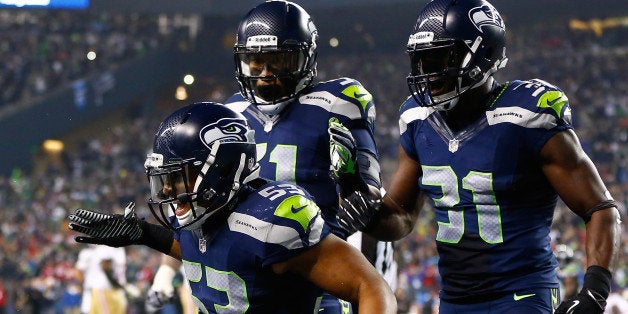 What to say to your kids: There's a big football game happening on Sunday. Thousands of people are coming to MetLife Stadium, where the New York Giants usually play, to see two teams compete to become the Super Bowl XLVIII Champions. Every year, teams in the National Football League (NFL) representing American cities compete against each other to try to win as many games as possible. If they do, their team can compete in the playoffs until two teams are left to play in the Super Bowl. This year, the Seattle Seahawks and Denver Broncos will go head-to-head. History will be made this year -- this is the first time a Super Bowl will be broadcast in Spanish, too.
Americans often come together to watch the game. It's fun to cheer on a team with friends and enjoy the party snacks. Just remember -- make healthy snack choices to avoid getting a stomachache. It doesn't have to be a day of food gorging! And of course, don't forget to have fun.
Tonight, let's talk about this American tradition.
Questions for discussion:

Does your hometown have a NFL team? Who's your favorite team?
Why do you think it's important to celebrate sports?
Why is it important for the Super Bowl to be in both English and Spanish?
What are some healthy snacks we can eat at a Super Bowl party?
In her cookbook, The Family Dinner, Laurie David talks about the importance of families making a ritual of sitting down to dinner together, and how family dinners offer a great opportunity for meaningful discussions about the day's news. "Dinner," she says, "is as much about digestible conversation as it is about delicious food."
We couldn't agree more. So HuffPost has joined with Laurie and every Friday afternoon, just in time for dinner, our editors highlight one of the most compelling news stories of the week -- stories that will spark a lively discussion among the whole family.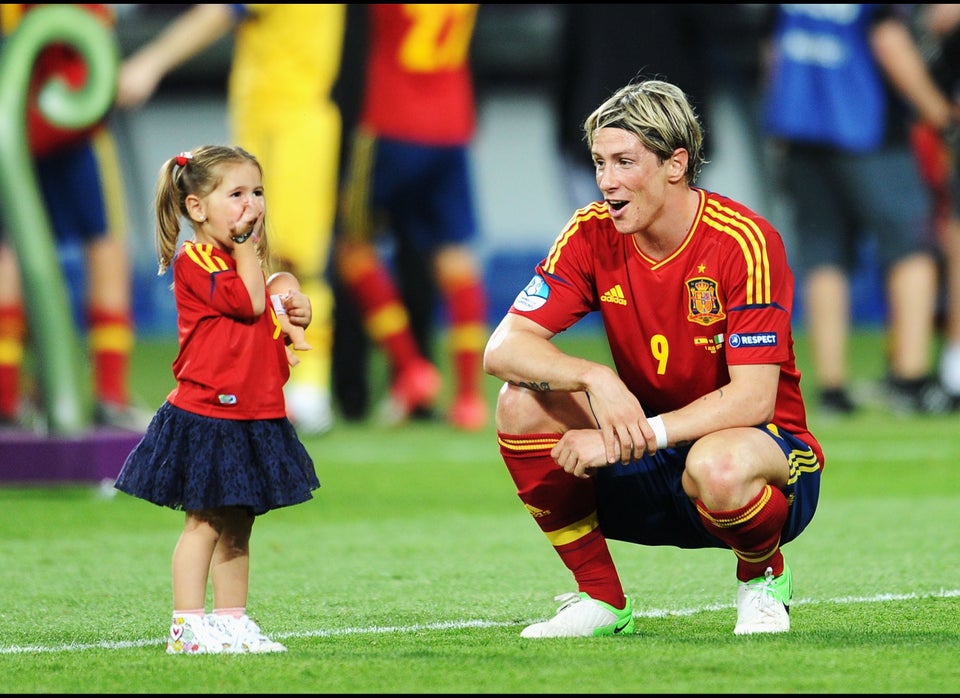 Sports Dads Celebrate With Their Kids