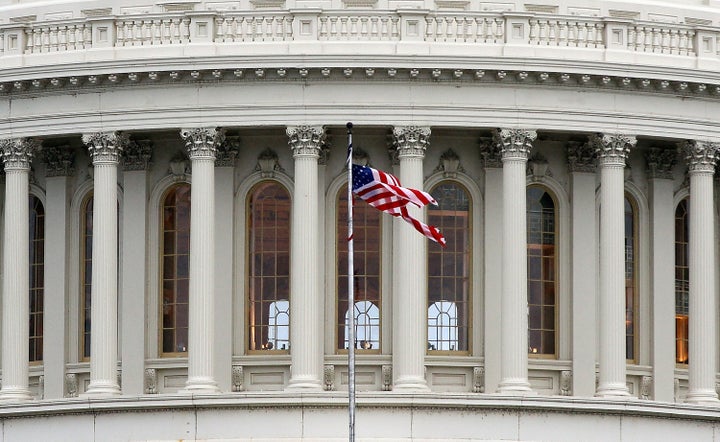 WASHINGTON, September 16 (Reuters/Tim Reid) - The special "super committee" tackling U.S. deficit reduction was meant to operate independently and free from outside influence -- but Washington's corps of high-paid lobbyists has found a way in.
They have descended on the Congress in recent days to persuade rank-and-file lawmakers to act as de facto lobbyists themselves, penetrating the committee and convincing their colleagues to protect the interests of special groups.
"It's a strategy of turning members (of Congress) into lobbyists," said Rich Gold, a partner at the Washington firm Holland & Knight.
As he spoke to Reuters, Gold was on his way to the Senate to meet with lawmakers and their staff on behalf of a client to discuss corporate tax reform, which will likely be part of the committee's deliberations.
"Having a lot of support from the rank and file members in Congress and having them talk to the super committee members is going to be critical," Gold said. "You are going to have to motivate groups of members to talk to the super committee members to get something in, to keep something out, or to prevent something from being cut."
The special bipartisan committee, made up of six Republican and six Democratic lawmakers, was formed as part of the deal to raise the U.S. debt limit and is meant to operate free from pressure from Congress and outsiders.
It began meeting formally last week, will set its own rules and must come up with at least $1.2 trillion in savings for the next decade. It must report by November 23 but if it fails to reach a deal, or if Congress fails to endorse its plan, $1.2 trillion in mandatory cuts will be triggered in 2013.
With such massive potential cuts to the U.S. federal budget being decided by just a handful of lawmakers in such a short time, lobbyists say the situation is unprecedented.
So, scrambling to protect clients from budget cuts, lobbyists have swarmed to Capitol Hill to enlist help and gather what intelligence they can about what is happening inside the committee.
Jack Howard, a veteran lobbyist at Wexler & Walker with close ties to four of the committee's Republican members, said he had already spent a lot of time on Capitol Hill, and elsewhere in Washington, talking to lawmakers and their staff about the panel.
"I see them in the hallways as they pass to go and vote, I see them at breakfasts, lunches, dinners, receptions," Howard said.
At present, Howard added, he is conducting "a lot of intelligence gathering from lawmakers, their staff and the party leadership staff on Capitol Hill -- pretty much anybody I can find. Based on that intelligence, down the road we will assess how best to influence the committee."
Howard described the lobbying strategy for the committee as a "three dimensional game of chess" -- talk to the party leadership on Capitol Hill and their staff; the super committee members and their staff; and rank and file lawmakers and other committee chairmen on Capitol Hill because if a deal emerges, it must pass both the House and Senate.
"The super committee members have to be responsive to the rank and file member because ultimately they have to pass something. The super committee cannot operate in a vacuum. The super committee members are accountable up to the party leadership and accountable down to the rank and file."
MOST INFLUENCE

So early in the process it is unclear which members of Congress will have the best chance of influencing committee members.
But Howard said on the Republican side, John Boehner, the House Speaker, and Mitch McConnell, the top Senate Republican, were keeping heavily involved in the super committee's work. Both men handpicked the Republicans who sit on the committee.
"They will keep a tight rein on the process," Howard said, making it important for him to keep in close contact with the Republican party leadership on Capitol Hill.
The effort to influence what gets cut and what get saved inside the committee will be unprecedented, and intense. According to a study released this week by LegiStorm, a watchdog group, there are 11,700 registered lobbyists in Washington -- and 14,000 people who work on Capitol Hill.
In the past 10 years, the study added, more than 5,000 former congressional staffers and nearly 400 former lawmakers became federal lobbyists.
One lobbyist, speaking on the condition of anonymity, said: "It's not just going to be the 12 members who decide this.
There's a dual strategy: you talk to members of Congress to get them to talk to the super committee members; and you talk to members with an eye on the vote they will take on whether or not they pass the deal."
(Reporting by Tim Reid, Editing by Cynthia Osterman)
Popular in the Community