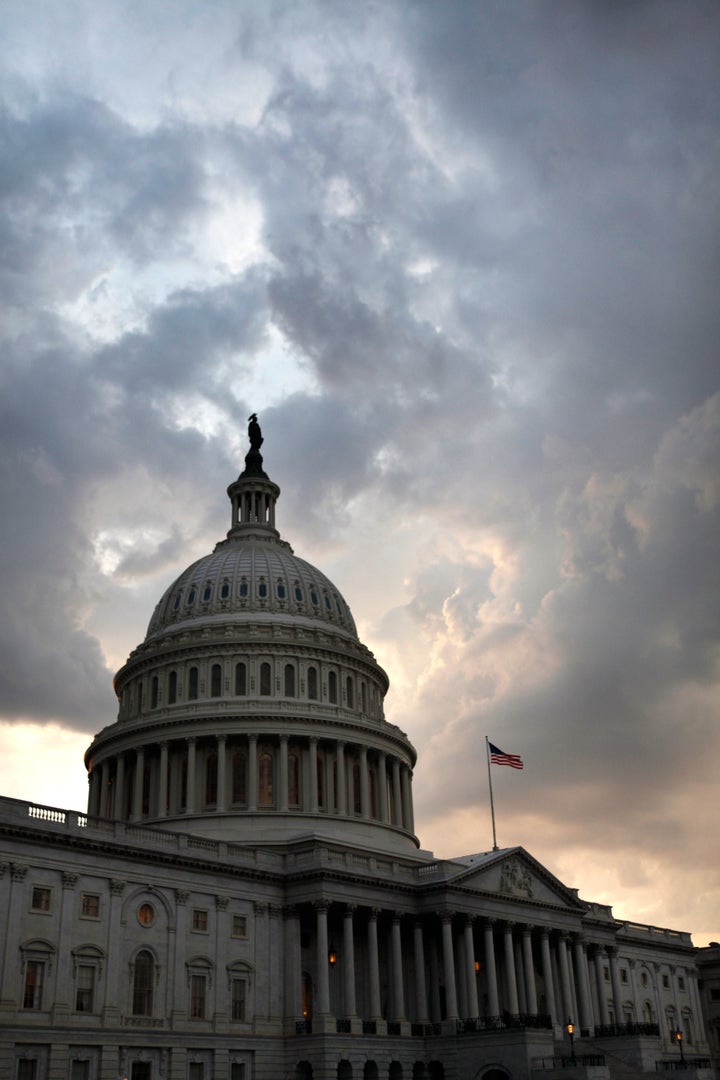 WASHINGTON -- Six Republican senators sent a letter to Senate Majority Leader Harry Reid (D-Nev.) and Senate Minority Leader Mitch McConnell (R-Ky.) on Wednesday calling on them to support public meetings for the debt reduction "super committee."
"We ask you, as two of the appointers of the Committee, to ensure that all meetings and hearings are done in a transparent manner through advanced public notification, public attendance and live television broadcasts," the letter reads. "Meetings will include any time a quorum of members are present to discuss committee related matters whether it be in person, over the phone or via teleconference."
The senators sending the letter are Sens. Dean Heller (R-Nev.), David Vitter (R-La.), Mike Lee (R-Utah), Kelly Ayotte (R-N.H.), John Boozman (R-Ark.), and Ron Johnson (R-Wis.). All but Boozman voted against the debt limit deal that established the committee.
The "super committee," officially known as the Joint Committee on Debt Reduction, was established by the Budget Control Act, which linked the raising of nation's debt limit to a reduction in the overall debt. Much of that debt reduction will be decided by the super committee. The committee has until Dec. 2 to report a bill that will cut $1.5 trillion from the national deficit over the next 10 years.
As the letter mentions, and as HuffPost reported Tuesday, the legislation that created the super committee included few public disclosure rules. Instead, the committee's rules, including those covering open meetings and disclosure of reports and materials, will be set by the members appointed by Reid, McConnell and the House leadership.
The letter comes accompanied by a couple of pieces of legislation introduced in the Senate to require transparency of the committee. Heller introduced a bill on Tuesday that would require the committee to hold public meetings. The bill has seven co-sponsors, including the letter signatories and Sens. Rand Paul (R-Ky.) and Marco Rubio (R-Fla.). Vitter also introduced a bill, co-sponsored by Heller, that would require real time disclosure of campaign contributions to super committee members.