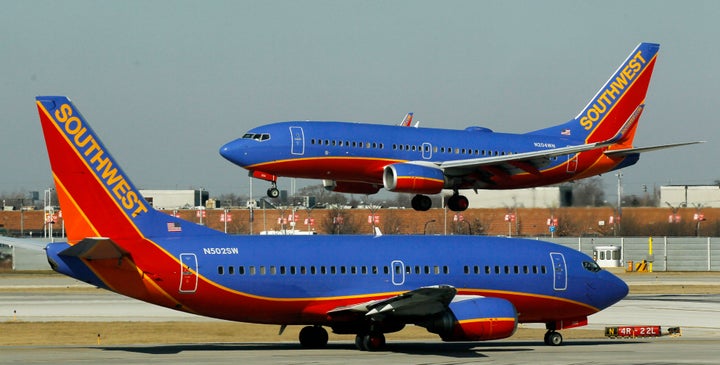 Stuck in traffic or on a train for upwards of an hour getting to work today? You should probably just stop whining.
More Americans are choosing long commutes -- sometimes more than 100 miles -- instead of selling their homes and moving their families closer to their jobs. The rise in the number of so-called super-commuters far outpaced the growth of the workforce between 2002 and 2009, according to research by Mitchell Moss, a New York University urban policy professor.
Super-commutes from the Dallas-Fort Worth area to Houston have more than tripled since 2002, and commutes from Austin and San Antonio to Houston, from northern California to Los Angeles, and from Boston to Manhattan have more than doubled, according to Moss. Super-commutes to Manhattan have jumped 60 percent since 2002. Incredibly, about 13 percent of workers in the Dallas and Houston regions live in another area.
The rise of the super-commute highlights that the economy is recovering but still far from healthy. Since there are so many unemployed people willing to make sacrifices to work, a number of people are willing to take the first good job offer that they get, even if it is in a different city. They often shoulder the cost of the trip.
Moreover, since household formation has plunged and potential homebuyers are only willing to buy homes at a steep discount, many homeowners often cannot sell their homes at a price that's equal to or more than what they owe. The share of Americans that have moved has reached a record low, according to Census data cited by The New York Times. House prices still are 33 percent lower than their 2006 peak, according to the S&P/Case-Shiller Home Price Indices.
These super-commuters are more likely to be under 29 years old than the average worker, and for good reason. Rob Franklin, 40, who lives and works in Houston during the week and sees his family in Austin only during weekends, told Bloomberg News that his distant job in finance has taken a toll on his family life.
Calling all HuffPost superfans!
Sign up for membership to become a founding member and help shape HuffPost's next chapter
BEFORE YOU GO