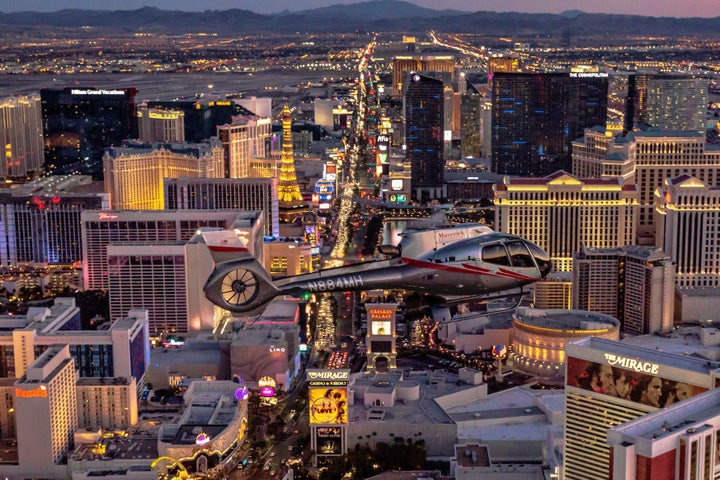 I recently spent some time in Las Vegas and I thought I would share my experiences because surprisingly it was one of the best trips ever. Of course, we gambled and sat by the pool but also did some pretty cool stuff. Check it out
Hard Rock Hotel & Casino – We stayed here and absolutely loved it. Hard Rock Hotel is a few blocks off the strip and is the perfect spot for a fun getaway in Las Vegas. The hotel had everything we needed – luxury rooms with super comfortable beds and a rock 'n' roll vibe, five gorgeous pools, great music at every turn, cool stores and even a fresh juice bar. Walking around the hotel we were amazed with the endless memorabilia from incredible music icons. Every day there was something new and exciting happening as well. One day we saw Flo Rida perform at the dayclub, Rehab Beach Club, and one evening we got into a private party to see Demi Lovato and DNCE at The Joint!
The restaurants were amazing as well. They were so good we did not leave the hotel for any of our meals. I highly recommend Oyster Bar, Pink Taco, Mr. Lucky's Café and Nobu. Each morning we ate at Mr. Lucky's Café. They are open 24/7 and hit the late-night or early morning cravings, make sure you get the French toast!
Maverick Helicopters – This is one of the coolest things I have ever done in my life! OK it is definitely in the top three. We took a Vegas Nights helicopter flight over the Las Vegas Strip. The whole experience was amazing. Maverick Helicopters picked us up at our hotel and took us to their private terminal on Las Vegas Boulevard. After we checked in we were handed complimentary champagne and met our pilot for a safety briefing. We took flight and the views were so breathtaking we felt as if we were a part of the Vegas skyline and could touch the lights. The flight was about 20 minutes long and is worth every penny. In fact, the ride is not as expensive as you would think for only $124 per person.
Michael Jackson ONE by Cirque du Soleil (Mandalay Bay) – I had heard this was one of the best shows in Las Vegas and that turned out to be more than true. The show itself is visually stunning throughout. The music selection rocked. The lighting and talent were magnificent. The hologram of MJ made it feel as if the King of Pop was really present. This show really was life-changing especially if you are an MJ fan. And who isn't an MJ fan?
Minus5 Ice Experience ((Mandalay Bay and The Venetian) – This bar is a really neat concept, an igloo bar where everything is made of ice. When we arrived, we were given parka-type coats and ushered in. I am a lover of the cold and what is better to escape the heat of Vegas than a bar made entirely of ice. Even the cups were made of ice.
The Roller Coaster (New York-New York) – There is something to be said for adults riding roller coasters! This ride was extirpating and fun and took me back to my childhood. The ride starts inside the NY NY hotel and goes outside over the strip! If you are planning a trip to Vegas I definitely recommend everything we did if you can fit it all in. Enjoy!
You can keep up with Sandy by following her here Sandy Corso!
Support HuffPost
The Stakes Have Never Been Higher
Related
Popular in the Community