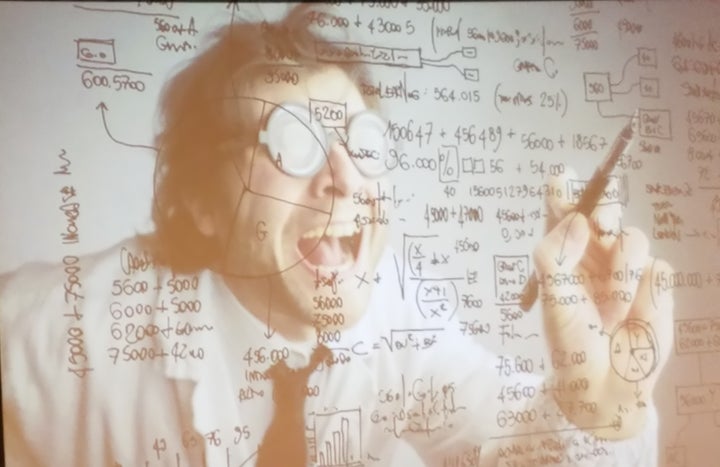 Attending marketing technology conferences is a relatively new experience for me.
After years of business-to-business trade shows (during my time as a Reed Exhibitions executive and professional speaker) and consumer events like Comic Con, food shows, and others (as a writer), I never cease to tire of joining and observing various "communities," learning new skills and trends at conference sessions, and noting what show organizers and industries are doing right (and wrong) in choreographing their events.
Marketo Marketing Nation Summit is a "vendor-sponsored" conference. In other words, the company invites its customers, strategic partners, sponsors, and prospective customers in order to wow, woo, reward, educate, and celebrate them.
Technology conferences are a different kind of beast — very focused on trends and education. More demos, less swag. But they are booming, as people at all levels of marketing management need to stay up-to-date on what's happening in their world.
Marketing is no longer just about brands and ads. We marketers have better data (at a micro- and macro level) than ever before — and more cost-effective and fast ways to use and harness that data to give people and businesses what they want, when they want it, where they want it, through the delivery channel they want. Many marketers are still figuring out how to harness those superpowers. This was certainly the place to do it!
Here's what else impressed me at the Summit:
The CEO (Steve Lucas) and CMO (Chandar Pattabhiram) of Marketo did fabulous jobs of whipping the keynote audience into a (professional) frenzy, establishing Marketo at the epicenter of the future of marketing — specifically engagement marketing (using data and stories to connect brands, prospects, and customers) and the next big thing — AI.
Speaking of AI (artificial intelligence), the word seems to be the "gluten-free" or "sustainable" of the martech industry. Faux-telligence posers are simply slapping those two letters and images of robots on everything they do. I heard some brilliant folks talk about what it is — and isn't — and got lots of great ideas for the AI primer I'm publishing in a couple of weeks. (Stay tuned).
Women are finally starting to take their place on the stage (literally and figuratively) as leaders in the marketing technology world. Although women still have a long way to go in the tech space (as these stats illustrate), at least half of the 6,000+ attendees were women and many of the executives who took the stage at keynotes, panels, and breakouts hold senior positions in marketing automation, media, and consumer marketing.
Despite my digital media savvy, I took away some fantastic new ideas and met real live people from some of my fave online companies — Wistia, GoAnimate, Moo Cards, Uberflip, and GoToWebinar. I got to speak with my content marketing Yoda Jeff Bullas, who was warm and welcoming in the real world — a rarity among "social media influencers" who are often just charming in posts and tweets. (Thank you for giving me permission to borrow and share your content — the photo in this post!)
As show organizers, the Marketo folks were a true class act — a press room with wifi and snacks, press seating at keynotes (so we could take notes), VIP activities (complete with a Tiffany key ring — WITHOUT a logo on it!), and a gift shop (that ran periodic flash sales for Marketo-branded merchandise). Entertainment is mandatory at ever trade show/conference, and Marketo's options included vendor parties, a live concert by Train, and a FREE lunch — with custom options for people with food allergies and preferences — something that airlines don't usually offer these days. Personalization is not only at the core of effective marketing technology. It's alive and well at Marketo too! Ironically, the show app wasn't used by many of the attendees. Maybe everyone in the industry is simply overdosing on digital media and wants to spend time talking to people in the real world for a few days.
Next on my conference calendar — Collision, a global gathering of all things cool, tech, and trending and Street Fight Summit, which focuses on the role of technology in local-level marketing. (And yes...I'll be covering some food shows too this spring and summer too — all this geeky brain feeding and data processing works up an appetite!)
Popular in the Community