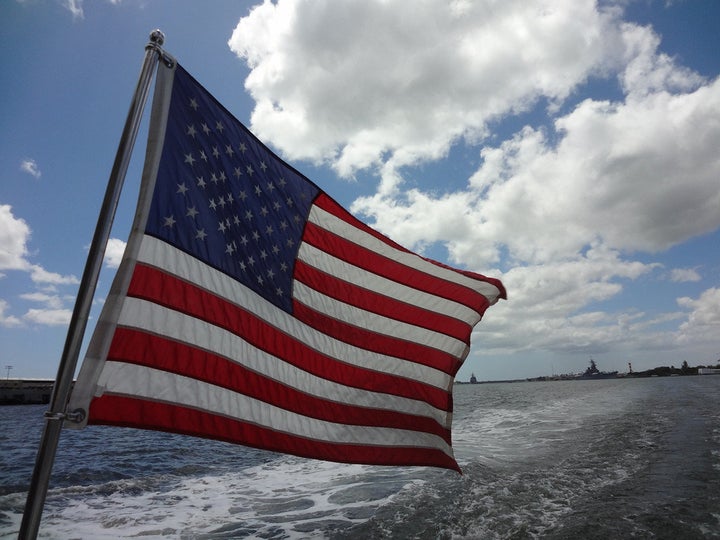 The odds might seem slim that two university students from different coasts, backgrounds and interests would be focusing their activism toward the same goal. But in the fight to get corporate money out of politics, Ariel Boone of U.C. Berkeley and Falon Shackelford of Howard University in Washington, DC are an unlikely team. The unfair corporate influence in our elections affects us all -- for the many young people struggling to afford college, the idea that their tuition dollars may end up trickling down to Super PACs and funding attack ads is appalling. Students across the country who believe that tuition money should ultimately be invested in education instead of politics are taking action -- and starting with their own campuses.
Everyone should have an equal vote in our elections. But everyone should also have an equal voice in influencing electoral outcomes. Unfortunately, the Supreme Court's decision in Citizens United put that ideal in jeopardy. Now able to spend more than ever before, major corporations are stacking the deck in their favor and drowning out the people's voice. Here's the kicker: the money these corporations are spending in politics is actually our money. Corporate money in politics affects everyone, even students, because the endowments of many colleges and universities invest those funds with corporations that make secret political contributions.
Many students live the values of their university, but that doesn't mean we should have to live the values of the corporations that manage its money. Once your dollar gets in the hands of a corporation like Bank of America, all bets are off. Students are less than thrilled about becoming indirect underwriters of the American Legislative Exchange Council,private prisons companies, subprime loans, and other unsavory corporate activities.
The worst part is that we often don't know how this money is used because corporations don't have to tell us. One thing is certain: a large amount of it ends up funding the constant bombardment of election ads that influence the outcomes of elections across the country. This system of secret donations and disproportionate corporate influence doesn't look anything like the system most of us learned about in civics class. Those who would prefer to not do business with such corporations are seeing their efforts thwarted by their own universities -- and they're demanding the power to say no. And by moving your money into a bank or credit union that invests locally and responsibly, Ariel says, "you can create change in California and the UC system in a matter of seconds."
With leadership like this, young people are taking action and sending a loud and clear message to corporations: leave democracy to the people and stop spending money on politics. In her capacity as a student senator at U.C. Berkeley, Ariel Boone introduced and helped pass a resolution that withdrew the student government's $3.5 million treasury from Bank of America. Across the country at Howard University, Falon Shackelford helped organize fellow students to participate in demonstrations at local Bank of America branches as part of a nationwide protest against corporate political spending. These demonstrations were part of a larger action by good government activists, which culminated with shareholder resolutions calling on Bank of America and 3M to refrain from spending on elections and to disclose their political activities.
By taking different approaches but focusing on the same goal, students are making their voices heard and making real change. Fighting for the integrity of our democracy is a common bond that unites us all. Our future depends on it.
Related
Popular in the Community