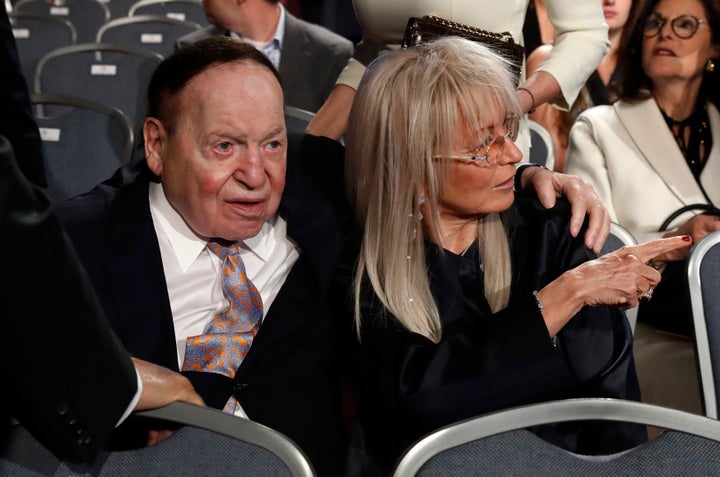 WASHINGTON ― Casino oligarch Sheldon Adelson, who with his wife Miriam was the biggest super PAC donor in 2012, made his first super PAC contribution of this year in August.
The Adelsons donated more than $100 million in 2012 to groups supporting Republicans up and down the ballot. They gave $21.5 million to super PACs in August ― enough to make them the third-biggest super-PAC contributor of 2016.
And there are indications that's just the beginning. The remaining 29 days before the election are more than enough time to see Super PAC donations by the Adelsons and other megadonors soar. In fact, reports say Adelson donated $25 million to the pro-Donald Trump super PAC Future45, but the sum hasn't yet been reported to the Federal Election Commission. Adelson's biggest contributions in 2012 came in the waning weeks of the race.
Overall, super PACs have raised approximately $955 million this year, according to FEC reports, far more than they did at this point in the 2012 campaign. What's more, the biggest contributors are responsible for a growing percentage of the total flowing into super PACs. Some of the 2016 data runs through August, while other groups' disclosures go through June.
Super PAC funding in the 2016 election has largely been overshadowed by the success of GOP nominee Trump. The superrich, however, have been paying attention ― and pouring money into super PACs like never before.
An analysis of 2016 super PAC filings shows that the 257 donors giving $500,000 or more have contributed a total $709 million. That makes these big donors responsible for 74 percent of all super PAC money ― an increase of 7 percentage points from just before the 2012 election. The top 20 donors in 2016 have contributed a whopping $300 million, or nearly one-third of all contributions.
Super PACs were created after the Supreme Court opened the door to unlimited corporate and union political spending in the 2010 Citizens United case. A subsequent lower court ruling called SpeechNow.org v. Federal Election Commission extended unlimited giving to individuals who wanted to pool their money in a political committee operating independently from candidates. The FEC then approved the creation of these independent expenditure-only committees, now called super PACs.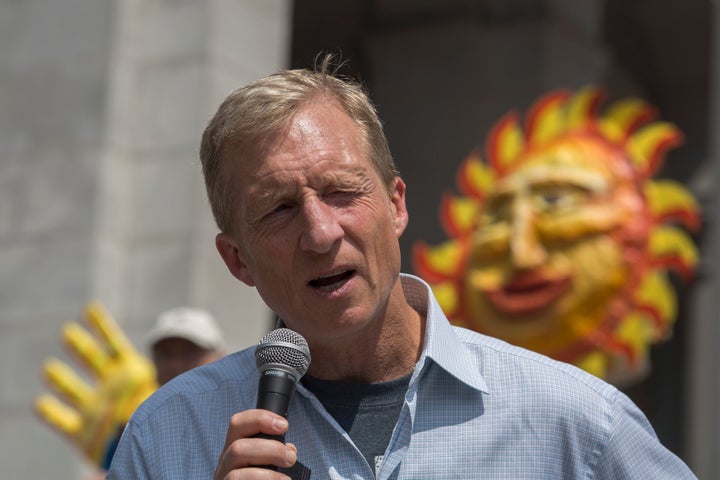 Though Democratic presidential candidate Hillary Clinton is boosted by Priorities USA Action, a super PAC that has raised more than $133 million, she backs a constitutional amendment to overturn the Citizens United decision. Clinton has also endorsed a series of reforms, including disclosure policies that could be enacted by executive action or legislation, and bills to create a system to fund congressional elections with public dollars.
Trump repeatedly criticized the role of money in politics throughout the primary election, and more recently in his campaign against Clinton. He is backed by an array of super PACs funded by billionaires, including Adelson and hedge funder Robert Mercer. Trump has not proposed any campaign-finance reform policies. Instead, the Republican Party platform calls for the end to campaign contribution limits and most existing reform policies.
Wealthy individuals have been the largest source of money for super PACs. Nine of the top 10 super PAC donors are individuals. The other is a corporation.
Tom Steyer, the billionaire former hedge fund manager and environmentalist, is the top donor for the second straight election. Steyer has given $38.3 million to his own super PAC, NextGen Climate Action. The goal of the super PAC is to elect politicians who will work to reduce carbon emissions and counter climate change. In this effort, Steyer's group only supports Democrats.
The second-largest donor is billionaire S. Donald Sussman, who manages hedge fund Paloma Partners, with $23.5 million in contributions. Sussman is the top donor to Priorities USA Action, the super PAC supporting Clinton's presidential campaign, with $13 million in donations. He is also a major donor to both House Majority PAC and Senate Majority PAC, the super PACs working to elect Democrats to Congress. He has given money to super PACs that supported Rep. Debbie Wasserman Schultz (D-Fla.) during her primary challenge from Tim Canova, a pro-Bernie Sanders Democrat, and Rep. Donna Edwards (D-Md.) in her bid for the Democratic Senate nomination in Maryland.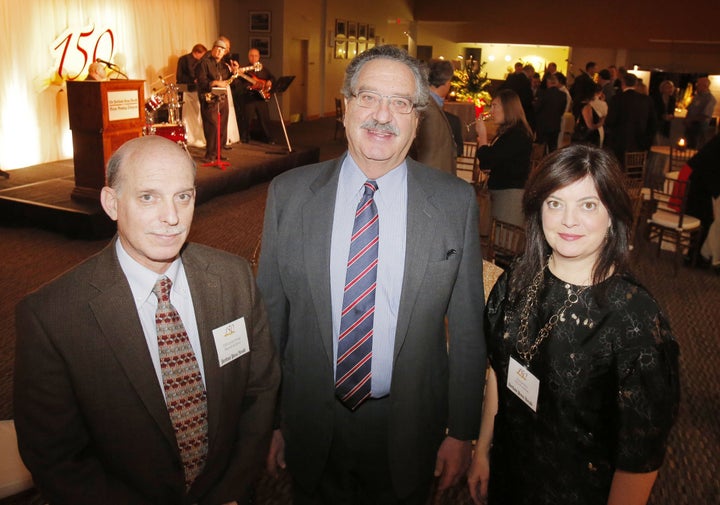 The Adelsons' combined $21.5 million contributions makes them 2016's third-biggest super PAC donors. The Adelsons gave $20 million to Senate Leadership Fund, a super PAC run by former aides to Senate Majority Leader Mitch McConnell (R-Ky.), and an additional $1.5 million to Granite State Solutions, which supports the re-election bid of Sen. Kelly Ayotte (R-N.H.).
Former New York Mayor Michael Bloomberg is the fourth-biggest donor, with $20.2 million in contributions. Almost all of Bloomberg's donations have gone to his Independence USA super PAC. Unlike most super PACs, Bloomberg's is not aligned with a particular party. Instead, it focuses its political efforts to advance Bloomberg's goals of enacting gun-control legislation. In 2016, the group is backing Sen. Pat Toomey (R-Pa.), the lead Republican cosponsor of moderate gun-control legislation in the Senate, and opposing Ayotte, a Republican who voted against gun control repeatedly. Bloomberg's group also opposes Trump in the presidential race. He has further given over $1 million to Women Vote!, the super PAC of the pro-choice group Emily's List.
Fred Eychaner, a media magnate who is a big supporter of LGBT causes, is the fifth-largest donor, with $20 million in donations to Democratic super PACs. He has donated $9 million to Senate Majority PAC, $8 million to Priorities USA Action and $6 million to House Majority PAC.
The five Super PAC donors rounding out the top 10 include pro-Trump hedge funder Mercer, Republican hedge fund billionaire Paul Singer, Democratic hedge fund billionaire George Soros, Republican packaging titan Richard Uihlein, and Starr Companies.
Starr Companies is a collection of insurance firms run by former AIG head Maurice Greenberg. The $13.9 million in donations from Starr Companies was largely directed toward the super PACs supporting Republican primary candidates Jeb Bush and Sen. Marco Rubio (Fla.).
Other corporations making significant contributions include Access Industries, owned by billionaire Len Blavatnik; Chevron, the oil and gas giant; and Petrodome Energy, the oil company owned by Republican donor W. Ed Bosarge.
Popular in the Community