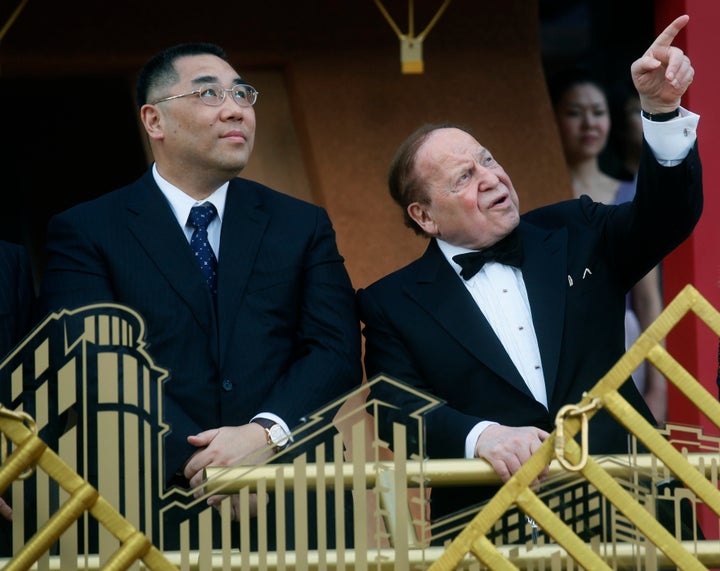 WASHINGTON -- Sheldon Adelson, the billionaire casino tycoon, and his family topped the all-time list of disclosed individual donors to independent spending groups in a single election cycle when they gave an additional $10 million to super PACs in March. According to reports filed with the Federal Election Commission on Friday, Adelson and his family increased their total super PAC giving to $26.5 million, pushing them past the $23.7 million contributed by billionaire businessman George Soros to 527 groups in the 2004 election cycle. Adelson, of course, donates to conservative interests, while Soros supported progressive causes.
Overall, the wealthiest and most powerful continued to dominate the political landscape through their super PAC giving. The month of March saw an additional 13 donors jump over the $1 million line, increasing the total number of $1 million-plus super PAC donors to 47. They accounted for 57 percent of all contributions to super PACs in this election cycle.
A total of 16 donors appeared on the list of $500,000-plus contributors for the first time. Those first-timers comprised eight individuals or pairs of individuals, three labor unions, two nonprofits, a candidate campaign committee, a political party committee and a corporation.
Donors giving $500,000-plus accounted for 67 percent of all contributions to super PACs this election cycle, the same percentage as at the end of February.
New individual donors included Club for Growth board member Jackson Stephens and his Stephens Investments Holdings ($675,000), progressive organization funder Anne Earhart ($850,000), industrialist Bernard Schwartz ($715,000), Democratic Party donors Nancy and Reinier Beeuwkes ($575,000), businessman Richard Uihlein ($525,000), real estate developer Geoff Palmer ($500,000), Gore-Tex family scion Susan Gore ($500,000) and former Dell chief executive Kevin Rollins and his wife, Debra ($500,000).
Unions increased their super PAC giving in March, although many also expressed despite a continued opposition to the Supreme Court's 2010 Citizens United ruling, which paved the way for a lower court ruling that created super PACs. Contributions by unions giving more than $500,000 jumped by $5.3 million in March, reaching a total of $13.6 million.
Newly listed $500,000-plus union donors included the National Education Association ($3,589,150), the National Association of Letter Carriers ($1 million) and the Laborers' International Union of North America ($605,000).
The American Federation of Teachers showed the biggest increase among previously listed $500,000-plus union donors, chipping in $600,000 in March to bring its total giving to $1.3 million.
Among individuals who had previously given at least $500,000, the donor making the biggest jump up the rankings in March was Chicago-based hedge fund executive Kenneth Griffin. Griffin, who had previously offered the unusual view that the very wealthy have "an insufficient influence" over the political process, gave $1.58 million to super PACs in March. This made him one of the top 15 super PAC donors in the country.
Established donors making major contributions in March also include Amy Goldman, James Simons and William Koch, who all increased their super PAC giving by $1 million. Two backers of former Sen. Rick Santorum's presidential campaign, Foster Friess and William Dore, both increased their giving by more than $500,000.
Other new $500,000-plus super PAC donors include FreedomWorks ($1,550,910), the Republican Governors Association ($680,000), Friends of Herman Cain ($596,400), the League of American Voters ($525,000) and Corporate Land Management Inc. ($500,000).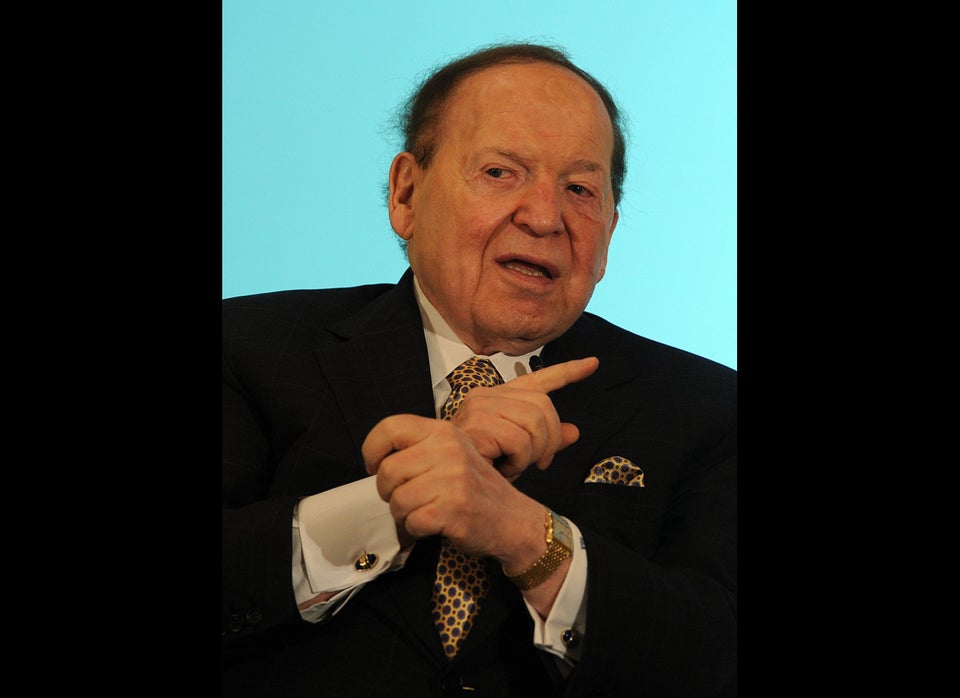 Donors Giving $500,000-Plus To Super PACs
Popular in the Community