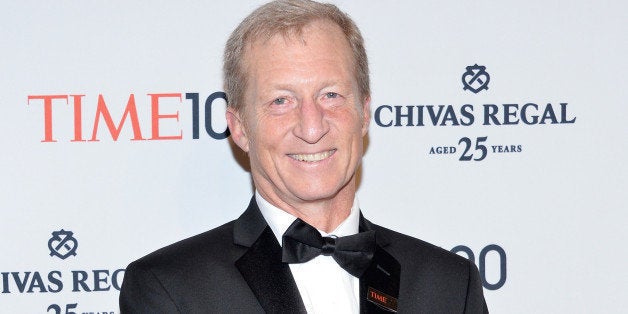 WASHINGTON -- Democratic super PACs continue to attract more money than their Republican counterparts, due in part to a huge amount of support from deep-pocketed mega-donors.
Overall, 81 individuals, organizations or families have given $500,000 or more to super PACs between January 2013 and June 2014, totaling $161.6 million for November's midterm elections, according to a review of Federal Election Commission records by The Huffington Post. These contributions accounted for 52 percent of the $311 million raised by super PACs during that time.
Donors solely giving to Democratic groups dominated the upper echelons of super PAC giving. A total of 44 mega-donors gave only to Democratic groups, while another seven gace to both parties' super PACs but tilted their support toward Democrats. Republicans received the support of the other 30 mega-donors.
Democratic super PACs received $109.6 million from mega-donors after 18 months of the 2014 election cycle, while Republican groups received just $45.8 million. Two independent groups -- the National Association of Realtors and the Cooperative of American Physicians -- gave a total of $6.1 million to their respective individualized super PACs.
Tom Steyer, a former hedge fund executive turned environmental activist, led all super PAC donors by a wide margin. The San Francisco-based billionaire had given $20.7 million to super PACs by the end of June. All but $5 million of his giving went to his own super PAC, NextGen Climate Action Committee. The rest went to Senate Majority PAC, a group dedicated to protecting the Democratic majority in the Senate.
The list of the top 10 super PAC donors tilts heavily toward Democratic backers. Steyer was followed by former New York City Mayor Michael Bloomberg, the Democratic Governors Association, the National Education Association, Chicago media magnate Fred Eychaner, the AFL-CIO, the United Brotherhood of Carpenters and Joiners, financial executive Paul Singer, Senate Majority PAC and the National Association of Realtors.
Singer, head of the massive hedge fund Elliott Associates, is the lone Republican donor near the top of the super PAC donor heap, with $4.8 million in contributions. The New York-based billionaire has emerged as the largest publicly disclosed donor to Republican groups following the deaths of Bob Perry and Harold Simmons, the two pillars of the party's financing, in 2013.
While Republicans no longer dominate the list of top super PAC mega-donors, they do account for the majority of new donors entering the list since March. There were 18 new entries into the $500,000-plus donor club from April through June of this year, among them nine Republican-only donors. Another seven donors gave only to Democratic groups, while two gave donations to groups from both parties.
Most Republican donors appear to have flocked to the realm of undisclosed "dark money" nonprofits to avoid public detection. The groups affiliated with the billionaire Koch brothers have spent tens of millions already in the 2014 elections without any requirement to disclose their donors.
A handful of Republican mega-donors did, however, tend to support insurgent conservative groups backing intra-party challenges. Seven donors -- Richard Uihlein, Robert Mercer, Virginia James, John Childs, Robert Arnott, Cary Katz and Jerry and Marilyn Hayden -- made substantial contributions to groups that have been a thorn in the Republican Party's side, such as Senate Conservatives Action and the Club for Growth Action.
Contributions from Republican mega-donors were also more fractured than those of their Democratic counterparts. Among Republicans, donations were made to a larger collection of state-based or single-candidate super PACs rather than to big national groups.
Three new Republican super PAC mega-donors gave only to support specific candidates. In the oddest case, California Democratic donor Angelo Tsakopoulos gave $1.3 million to a super PAC that supported his son-in-law George Demos' bid for the Republican nomination in New York's 1st congressional district. Demos lost that race.
Two Ohio-based "dark money" nonprofit groups, the kind that do not disclose their donors, gave to super PACs supporting the Senate candidacies of Rep. Tom Cotton (R-Ark.), challenging Sen. Mark Pryor (D), and businessman David Perdue, who was declared the winner of the Republican Senate primary in Georgia this week.
The Jobs and Progress Fund contributed $1.7 million to a pro-Perdue super PAC to help him win a primary runoff election against Rep. Jack Kingston (R-Ga.) on Tuesday. The Government Integrity Fund gave to $410,000 to the pro-Perdue super PAC and an additional $1,055,000 to a group it operates that solely backs Cotton.
There were 46 actual human beings among the 81 super PAC mega-donors, outnumbering all other categories. Twelve men from this group -- Steyer, Bloomberg, Singer, Jon Stryker, Warren Stephens, George Soros, David Bonderman, Kenneth Griffin, Sean Parker, Marc Benioff, B. Wayne Hughes and Richard DeVos -- are billionaires included on the Forbes list of the richest people in the United States.
The prevalence of actual humans in super PAC giving comes despite the 2010 Citizens United ruling that allowed corporate and union contributions to flow to independent political activity. A subsequent lower court ruling based solely on the Citizens United decision led directly to the creation of super PACs.
Labor unions made up the second largest category of super PAC mega-donors, with 21 appearing in the list. There were only two lone corporations, and another paired with an actual person, that cracked the mega-donor list.
The corporations giving were Contran Corporation, a conglomerate operated by the deceased Simmons, and the Mountaire Corporation, a poultry producer that gave to a super PAC launched by the Koch political network. In addition, Mostyn Law Firm, headed by the Democratic donor Steve Mostyn, gave nearly $1.4 million when combined with the giving of Amber Mostyn, Steve's wife.
The overall percentage of super PAC giving from mega-donors is down from 2012, when more than 60 percent of all giving came from $500,000-plus donors.
See the full list of super PAC mega-donors below:
Before You Go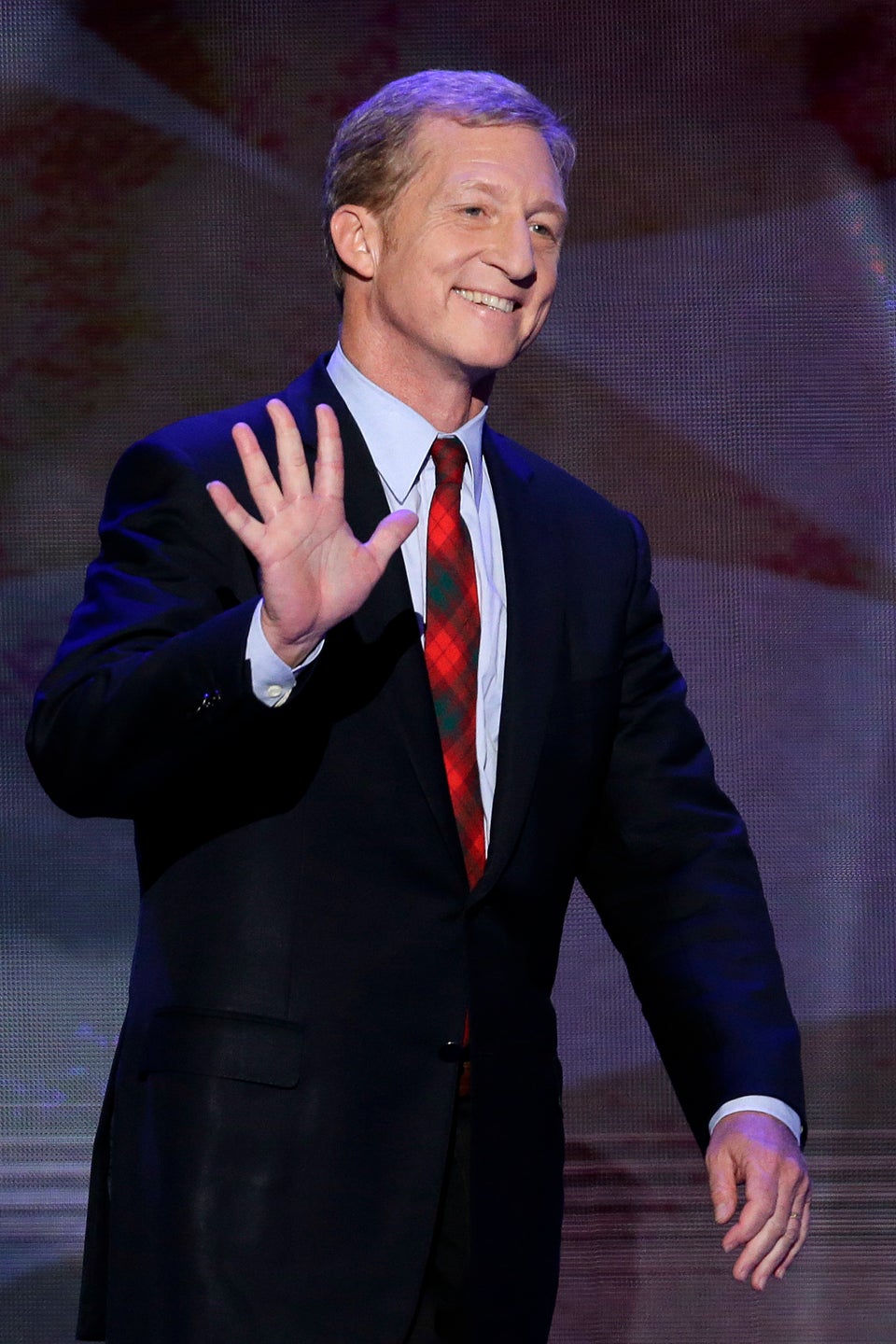 2014 Election: $500,000-Plus Super PAC Donors
Popular in the Community