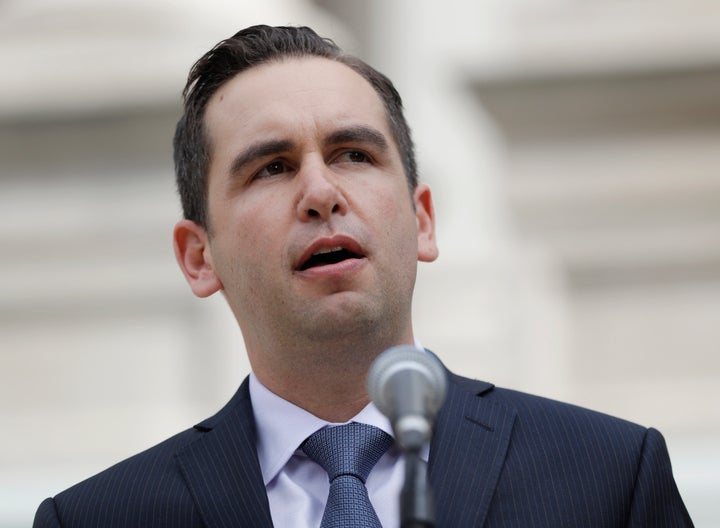 WASHINGTON ― Two of the biggest dark money contributions made to super PACs in past year have been either revealed or returned, according to filings with the Federal Election Commission on Friday.
Coalition for Progress, a New Jersey based super PAC, refunded a $400,000 contribution from the nonprofit group Progressive New Jersey Inc., according to its latest quarterly filing with the FEC. The super PAC also filed an amended report to show that a $1 million contribution made by DE First Holdings LLC should be attributed to Vivek Garipalli, founder of the for-profit hospital company CarePoint Health.
Both contributions were major news stories in northern New Jersey, where Coalition for Progress has been linked to Jersey City Mayor Steven Fulop, a Democrat who is considering a gubernatorial bid in 2017. Campaign finance watchdogs in Washington, including Campaign Legal Center, Democracy 21 and Citizens for Responsibility and Ethics in Washington filed complaints with the FEC, arguing that these contributions were not allowed because they masked the original donor's identity.
The Supreme Court's 2010 Citizens United decision and subsequent lower court rulings legalized unlimited corporate, union and individual spending on elections, so long as it remains independent from candidates and political parties. There has been a sharp increase in undisclosed, or dark money, spent in election campaigns at the federal, state and local levels. This has included contributions laundered through limited liability companies and nonprofit groups to super PACs, which must disclose their donors.
The $1 million contribution from DE First Holdings now attributed to Garipalli shows this problem. DE First Holdings was created as a Delaware corporation on Dec. 23, 2015. The very next day, it donated $1 million to Coalition for Progress. There was no identifying information showing the true owner or operator of the company, or the source of the money.
"There's something inherently wrong with setting up a trust like this," Esther Wintner, a Jersey City activist involved with the government reform group Civic JC, which has protested the undisclosed nature of the contribution, told The Huffington Post. "It does really give an appearance that someone is trying to hide their donation."
In the 2012 elections, retired Bain Capital executive Ed Conard attempted to hide his $1 million contribution to a super PAC supporting his former boss, Mitt Romney, through an LLC called W Spann. In his case, W Spann LLC took itself out of business immediately after making the contribution. Conard eventually came forward amid media coverage of the donation.
In the case of the DE First Holdings contribution, Coalition for Progress president Bari Mattes issued a statement saying only, "We are updating our report to change the identification of a contributor from DE First Holdings to Vivek Garipalli."
Garipalli's spokeswoman, Lynda Dorf, said in an email: "DE First Holdings was formed for the primary purpose of making commercial investments, and it has made and continues to make such investments in addition to charitable donations and contributions.
"The amendment was filed by the CFP, but we agree with the amendment and can confirm that its content is accurate and we support the filing," Dorf's statement continued. "The contribution was made in full compliance with FEC rules, regulations, and guidance."
Garipalli and CarePoint Health are powerful players in New Jersey politics. CarePoint owns three hospitals in North Jersey's Hudson County, including Christ Hospital in Jersey City.
It's still unclear whether Coalition for Progress will emerge as a vehicle to support a potential Fulop gubernatorial bid. In its most recent filing, the super PAC showed that it contributed $50,000 to House Majority PAC, a super PAC supporting Democratic congressional candidates.
Popular in the Community