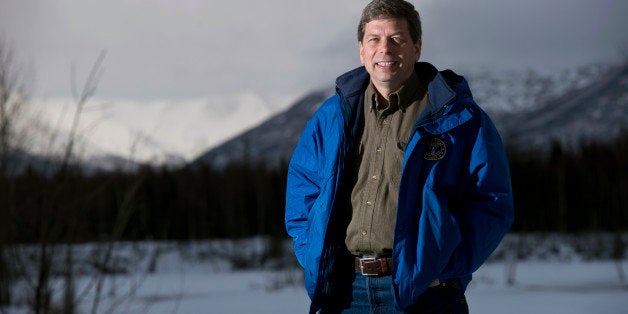 WASHINGTON -- In advertisements to support Sen. Mark Begich (D), Alaska-based super PAC Put Alaska First has questioned the home-state credentials of the one-term senator's opponents and critics.
The group has cast potential Republican opponent Dan Sullivan as an interloper who previously owned a home in Maryland, and has assailed national conservative group Americans For Prosperity for using an actress (also from Maryland) in an ad that criticized Begich for his support for Obamacare.
But the pro-Begich Put Alaska First also relies heavily on out-of-state support, according to documents filed with the Federal Election Commission. Nearly all of its funds have come from the national Democratic group, Senate Majority PAC, and most of that money has been paid to a Democratic media buying firm created to work with Senate Majority PAC and other national super PACs.
In total, Put Alaska First has received $645,000, or 82 percent of its total contributions, from Senate Majority PAC since it was founded by Alaska lobbyist Jim Lottsfeldt in May 2013. Those funds have almost exclusively been directed to Waterfront Strategies, a separate corporate entity run by the Democratic media consulting firm GMMB created to do work for super PACs.
The two super PACs told HuffPost that they have a mutual interest in helping Begich win reelection, and that the national group is not in charge in any way.
"Senate Majority PAC does not have control over Put Alaska First," Senate Majority PAC spokesman Ty Matsdorf said in an email. "They are a completely separate organization, focused on Alaska, and run by Alaskans. We are allied with them in the sense that we feel Mark Begich is the best person to represent Alaska, and thus we work together to maximize our effectiveness."
Lottsfeldt said in an email, "Put Alaska First has a good working relationship with Senate Majority PAC. We are in alignment; we both want Senator Mark Begich reelected. Put Alaska First is on the ground in Alaska, and we have a singular focus on the Alaska election."
The $825,000 worth of ads run by Put Alaska First have all focused on telling the stories of real Alaskans while questioning the credentials of others.
"I'm not an actress," Collie says in the ad. "I live here, and I trust Mark Begich."
Another ad targets Sullivan, the Republican Senate candidate, for having been born and raised in Ohio and for having owned a home in the "swanky" Maryland suburbs outside of Washington, D.C., while he worked for the Department of State during the Bush administration.
Sullivan's "claims to being an Alaskan" were further attacked in a follow-up ad from Put Alaska First that suggested that, while he says he's a 10-year resident of the state, he held a non-resident fishing license in 2009.
"Next time Sullivan calls himself an Alaskan," the ad narrator says, "don't take the bait."
The most recent ad from Put Alaska First is the first that does not knock outsiders or Begich's opponents. Cancer survivor Lisa Keller, "born and raised in Alaska," says that she has been able to keep her health care because of Obamacare's ban on denying care to those with pre-existing conditions.
Put Alaska First has also raised funds from a small group of donors with interests in Alaska. The Washington state-based Hillside Jetty Pelagic LLC, a subsidiary of Fishermen's Finest, a major fishing company that operates off the coast of Alaska, has given $100,000. Anchorage real estate developer Jon Rubini provided $10,000, and contractor Michael Hammer gave $3,000. In addition, the California-based San Pablo Lytton Casino has given $32,500.
Before You Go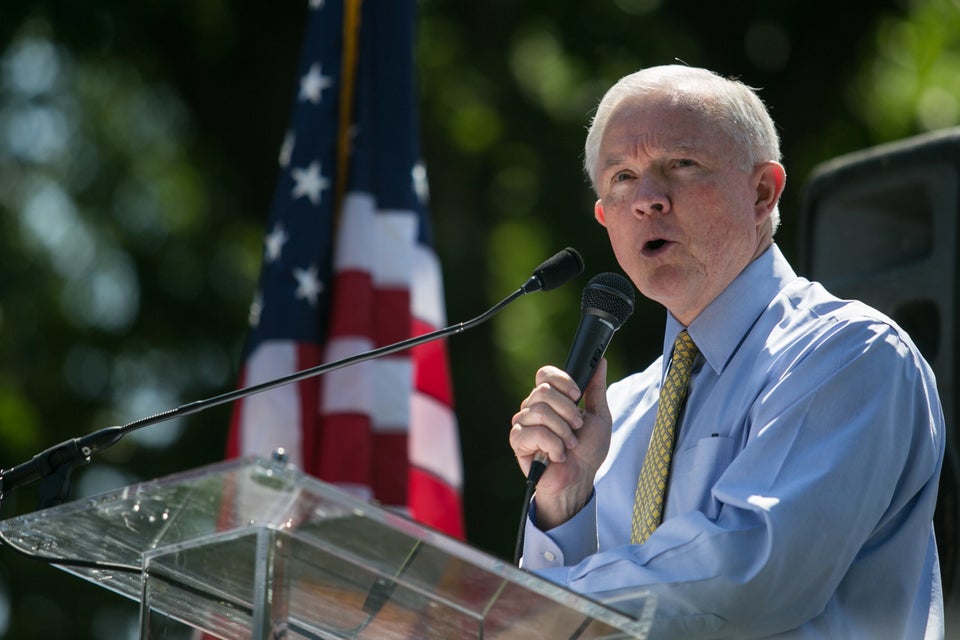 Senate Seats Up For Grabs In 2014
Popular in the Community