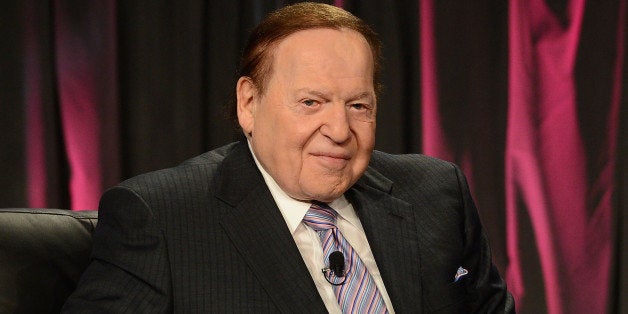 WASHINGTON -- The race to replace retiring Rep. Henry Waxman (D-Calif.) in his Los Angeles County district saw very little spending from outside groups -- until the final weeks of the campaign, when two super PACs backing Republican candidate Elan Carr began an advertising blitz.
One of the super PACs, American Alliance, deployed direct mail flyers questioning links between Carr's opponent, Democratic state Sen. Ted Lieu, and the Palestinian group Hamas because Lieu had received an award from the Muslim-American advocacy group Council for American Islamic Relations, or CAIR. The super PAC ultimately spent $506,410 against Lieu, nearly a quarter of the amount the candidate raised for his campaign. Lieu's campaign dismissed the allegations at the time as a "smear."
What was not known then was who was behind the mailers. American Alliance was created in August, but raised only $69,100 through Oct. 15, the period covered by final pre-election disclosure reports. The contributions fueling the late anti-Lieu spending blitz by America Alliance would not be known before voters went to the polls on Nov. 4.
Despite the late outside money blitz, Lieu won the election in a strong Democratic district by a wide margin.
Now, one month after the election, the identity of the donor to American Alliance is revealed. On Oct. 22, Las Vegas casino billionaire Sheldon Adelson donated $500,000 to the super PAC to fuel its Hamas attacks on Lieu. Adelson supports Israel and funds nonprofits that promote anti-Islam messages, including those linking CAIR to Hamas.
The contribution from Adelson to American Alliance underscores the glaring disclosure hole that occurs from Oct. 16 until Election Day every two years. During this time, super PACs can be formed without ever having to disclose a single penny of where they got their money until after the election.
Candidates for office are required to file disclosure reports listing contributions of over $1,000 every 48 hours during the period from Oct. 15 to Election Day. This Federal Election Commission disclosure requirement is meant to plug the secrecy hole that occurs during these three weeks.
But super PACs and other non-candidate committees, like party committees and traditional PACs, are not bound by these disclosure requirements. This allows for very large contributions to fund attack ads in the waning days of a campaign, keeping voters in the dark about the funding sources until long after the winners and losers have been declared.
"These groups excel at exploiting the FEC's calendar to hide their donors," Bill Allison, editorial director for the pro-transparency Sunlight Foundation, said. "The FEC's filing dates were set back when the weight of computers was measured in tons. With the Internet, there's no reason super PACs couldn't and shouldn't report their donors in real time."
At least 19 federally registered super PACs received more than half of their contributions during this disclosure blackout period, according to campaign finance records disclosed on Thursday. Four groups raised all of their money during this period.
One of those was Many True Conservatives, a super PAC supporting Gordon Howe, the libertarian candidate for Senate in South Dakota. The group spent $116,000 on the effort, but its donors were not disclosed until this month.
Behind the group was the pro-campaign finance reform Every Voice Action. The reform group was supporting Democratic candidate Rick Weiland in the four-way Senate race in the state, and sought to boost the libertarian to siphon off votes from the ultimate winner, former Gov. Mike Rounds (R).
"It is a group that was set up by South Dakotans on their own because of a concern about Mike Rounds' cronyism," Every Voice Action executive director David Donnelly said in an email. "Every Voice Action will work with progressives and conservatives alike to build the political power necessary to win, so we made contributions to their voter education program focused on delivering an anti-Rounds, anti-cronyism message to conservative voters. I do not know what their future plans are."
The Democratic Governors Association launched a last-minute super PAC to support Rhode Island gubernatorial candidate Gina Raimondo, who won. The party organization pumped a little more than $1 million into the Alliance for a Better Rhode Island without disclosing any of it before Nov. 4.
A number of other federally registered super PACs working on state races raised huge amounts with no pre-election disclosure.
Hardworking Americans Committee raised $765,000 from in-state business groups during the disclosure blackout period to help elect state-level Republicans in Michigan. This amounted to 83 percent of its total funds.
In West Virginia, the Republican Party successfully flipped both chambers of the state legislature into their hands with the help of Grow WV Inc. This super PAC, run by members of the state party committee, raised $1.2 million -- 82 percent of its total -- in the final weeks of the election without disclosure. Donors to the committee were led by the pro-tort reform U.S. Chamber of Commerce Institute for Legal Reform with $500,000, the connected nonprofit Go West Virginia Inc. with $335,000, and the Republican State Legislative Committee with $220,000.
Two super PACs supporting Kansas independent Senate candidate Greg Orman reported significant contributions during the final weeks of Orman's losing campaign. The Committee for an Independent Senate raised $3.5 million -- 83 percent of its funds -- during this period. As The Huffington Post previously reported, the disclosure blackout date allowed Democratic groups like Senate Majority PAC, Patriot Majority USA and the League of Conservation Voters to fund the pro-Orman super PAC without disclosure as Republicans raised questions about which party Orman would caucus with.
Another pro-Orman super PAC, Kansans Support Problem Solvers, also received money from Senate Majority PAC in the waning days of the campaign. These late contributions to this second pro-Orman group only accounted for one-third of its donations. Investor John Arnold, who identifies as a conservative Democrat and also donates to Republicans, is the top donor to this group.
The Democratic groups were not the only donors to the pro-Orman super PACs. Former New York City Mayor Michael Bloomberg, an independent, gave $1 million, and a number of Republican donors, including Peter Ackerman, Greg Penner, Jeffrey Binder and John Burbank, chipped in funds as well.
Rep. Fred Upton (R-Mich.) received some last-minute backing from a super PAC getting major funding that went undisclosed until now. American Future Fund Political Action spent more than $300,000 to support Upton as he faced a heavy onslaught from the campaign finance reform super PAC Mayday PAC. The group had raised just a shade over $300,000 prior to Oct. 15, but had spent it all.
To boost Upton, the super PAC received donations from a nonprofit subsidiary of the pro-immigration reform group FWD.us, launched by Facebook founder Mark Zuckerberg and hedge fund billionaire and top Republican Party donor Paul Singer. Americans for a Conservative Direction, the FWD.us subsidiary, gave $325,000, and Singer chipped in $100,000. Upton is a supporter of comprehensive immigration reform. American Future Fund Political Action also spent money to support House candidate David Young in Iowa and against Oregon Sen. Jeff Merkley (D).
There is no legislation pending to require super PACs to disclose their donors during this period before Election Day.
Before You Go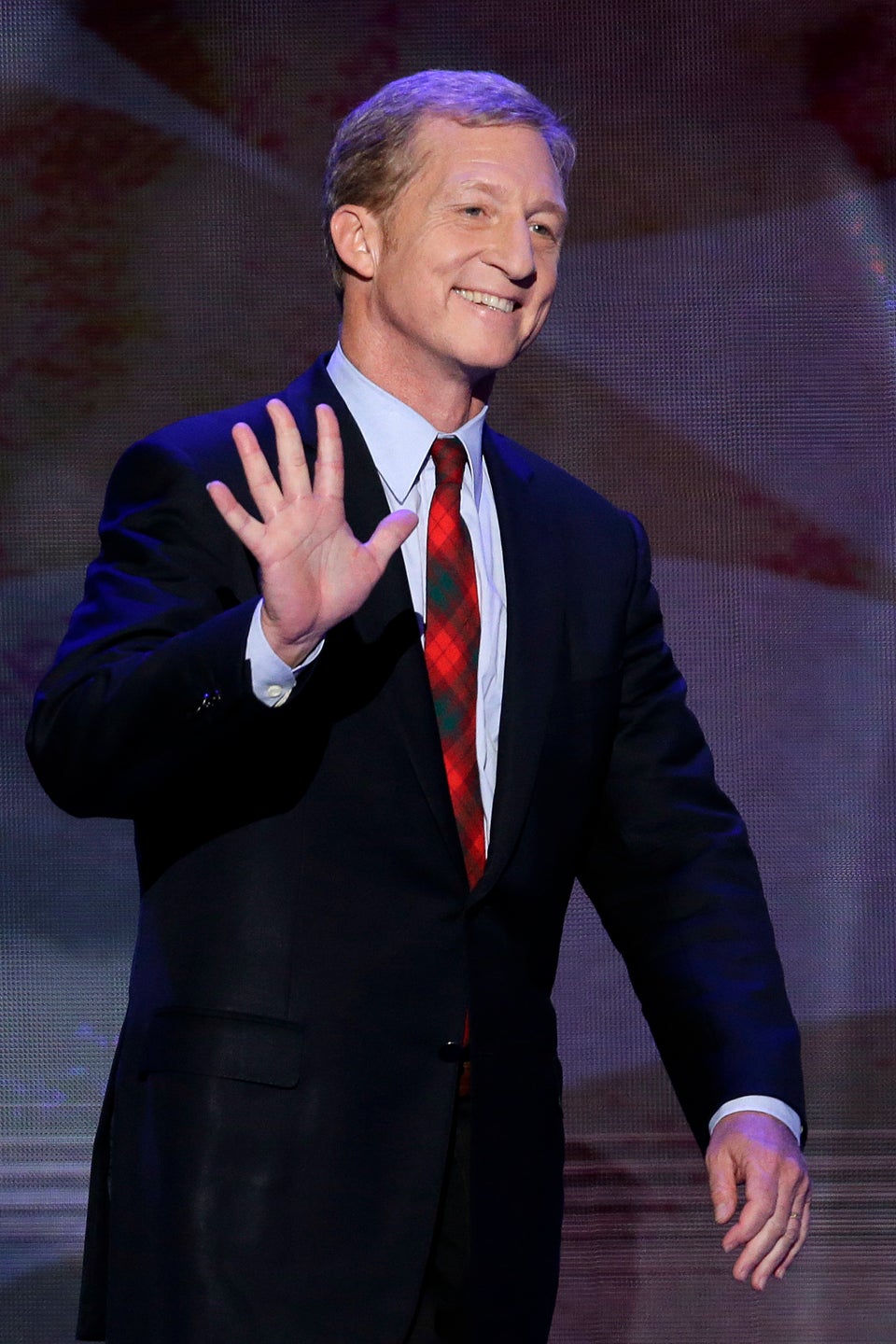 2014 Election: $500,000-Plus Super PAC Donors
Popular in the Community